Cali-Wrap
Photo: Joaqin Anico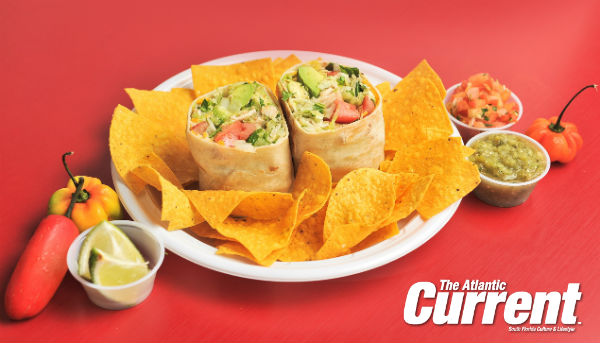 Zona Fresca has defined itself for whipping up Mexican food you can enjoy every day. The fresh and light meals are made fresh daily, not over seasoned, and let the ingredients do the talking. Word is spreading fast as the Delray Beach location is open for business and their Fort Lauderdale and Pompano locations continue adding to their customer base.  They also have locations in Plantation, Coral Springs, and more to come outside of Florida.
What brought us to Zona Fresca is what brings in many of its customers – The Cali-Wrap. It comes with charbroiled chicken or steak, melted jack and cheddar cheese, diced Haas avocado, tomato, onion, cilantro, lettuce, and tossed in a lemon dressing. The Cali-Wrap is a great example of what makes Zona Fresca different. You come away with a much better "full" feeling,  since the ingredients are both fresh and good for you. Swing by any of their locations and experience it for yourself!
Visit www.zonafresca.com for a location near you!