Written by Natalya Jones
Photography by Ben Hicks
Making its finger lickin' inception in Boca in 1991, Mississippi Sweets opened its doors to BBQ lovers all over town. What patrons received was delicious food at an affordable price, somewhat of a rarity nowadays in modern Boca. But if you're craving BBQ and can't make the drive to the Rat's Mouth (Boca Raton), there are two additional locations. The location in Wellington has been there for 10 years while another the newest is located in Deerfield Beach, one block north of Hillsborough Blvd on A1A.
"Mississippi Sweets is family owned and we treat all of our employees that way," said Randy Smith, one of the owners at Mississippi Sweets. "We have two employees that have been with us for 23 years." As a customer, you'll feel the same way. From the pictures on the wall of the Mississippi Queen steamboat to the other various décor, Mississippi Sweets has a laid back vibe that makes for an excellent escape from the South Florida rush.
In 1998, Smith and Peter Tomasino became partners with the restaurant founders Jerry Defero and his wife Linda. After the Deferos retired in 2005, Smith took ownership of the Boca location. Guess retirement life was too relaxing, because the Deferos decided to come out of retirement and assist in running the Deerfield location. Smith travels between all three locations.
Aside from the numerous styles of chicken and ribs on the menu, Mississippi Sweets has a few specialty items. "We are known for our Danish baby back ribs, our hand pulled pork and our jumbo chicken wings," said Smith. "The other item we are known for is our sweet potato chips [known as Mississippi Sweets]. We slice fresh sweet potatoes, deep fry them and top them with seasoning." Put this together with a sweet tea or your favorite bottled beer and you've got one heck of a combo.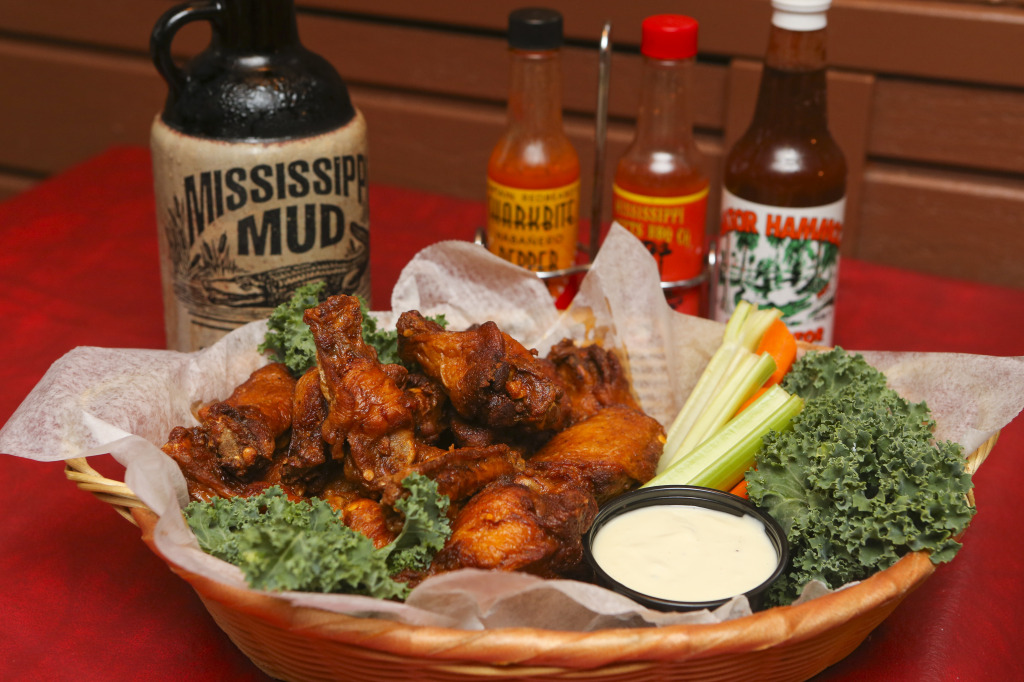 As if that wasn't enough to entice you, listen to this: all recipes are home made with everything cooked on premise and cooked to order. All ribs come straight from Denmark, all pork is hand pulled, and only fresh jumbo chicken wings are used in meals.
Mississippi Sweets has received an assortment of accolades, including one from Zagat, scoring establishments based on various customer reviews. The verdict for Mississippi Sweets? "Excellent." Travel guide Trip Advisor has also featured outstanding reviews for the restaurant, such as "best BBQ in Boca" and "excellent pulled pork", along with a minimum of 4 out of 5 circles (the equivalent of stars). But enough of the "scoring." If you really want to know how good this spot is, just ask any longtime local. It's very likely their eyes will light up and reveal their favorite thing on the menu.
The restaurant has also made route outside of its restaurant doors. Attending an FAU home game this season? Look out for the Mississippi Sweets concession stand. They serve many of the restaurant favorites to Owl fans and immediately bring stadium food to the next level.
So next time you're craving some good ol' BBQ in a cozy setting, swing by and visit our friends at Mississippi Sweets. And don't worry, licking your fingers is always allowed.