From Going Professional At The Age Of 15, To The Rio Olympics In 2016, Lexi Thompson Is Far From Finished
by Sean Gordon
Photos: Red Bull Content Pool
Lexi Thompson got introduced to the game of golf very early in life. She started playing at age 5 in her home town of Coral Springs where she grew up competing against her two older brothers, Nicholas, 34, and Curtis, 24, who were both gifted players themselves. "Having two older brothers that played definitely made me tough on the golf course. I always had great competition to play against. They made me so much stronger as a person and a competitor on the golf course," Lexi said. As it would turn out, being the youngest on the course would become a theme in Lexi's career. She turned pro at the age of 15, and was once again the youngest in the competition.
Lexi has seen a meteoric rise through the ranks of the LPGA Tour since her appearances in 2010. She proved that she was well beyond her years on the golf course by dominating her Junior PGA stint and becoming the youngest Junior champion at the age of 12. Three years later, Lexi began competing against the best in the world on the European Tour and The LPGA Tour, entering tournaments on sponsor exemptions from Red Bull and Cobra- Puma Golf.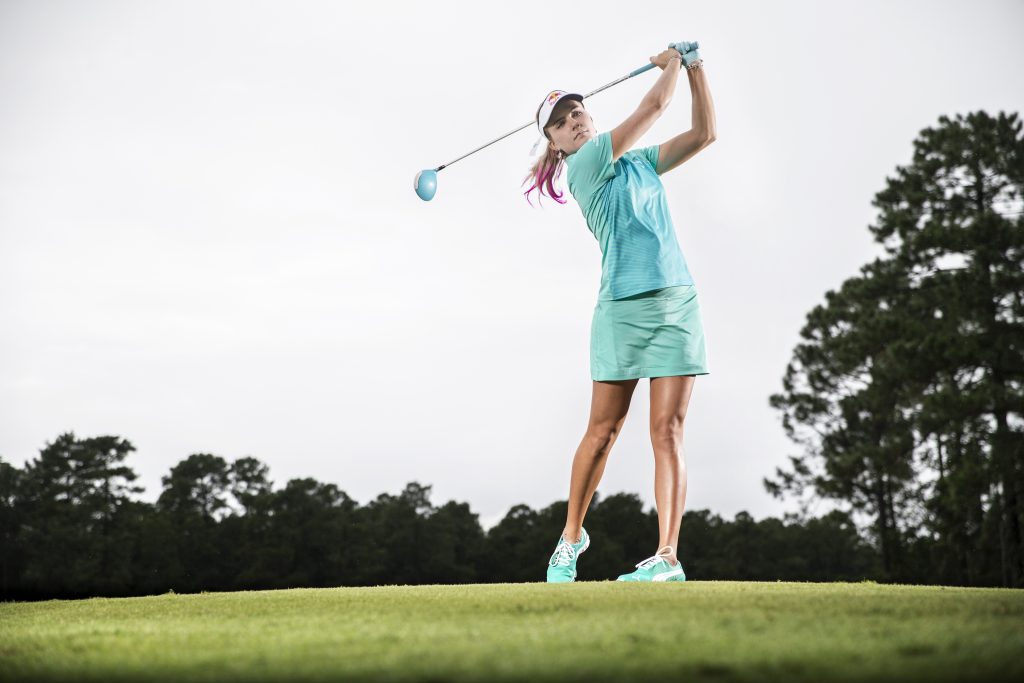 When asked about her mindset preparing for her first professional events, Lexi said "I knew what I was getting myself in to. I had to step my game up since I was going pro at 15. I needed to be ready."
Only one year later, Thompson captured her first career LPGA Tour win at the 2011 Navistar LPGA Classic, becoming the youngest winner in LPGA Tour history. This particular win was made much sweeter because she got to share the joy with her father, Scott Thompson, who had been her caddy all week. "That was honestly the best feeling just to have my dad out there by my side. Walking up to the 18th green for my first win and getting to share that experience with him was a great feeling. We were both crying and he was like 'you have to walk up there without me' because he was so emotional. Just getting to hug him after I made that winning putt – words can't even describe it."
Over her first few seasons, Lexi has had many moments that could qualify as career defining achievements. Most notably, her major win at the prestigious Kraft Nabisco Championships in 2014 where she defeated Michelle Wie, who was then ranked number 6 in the world. Despite her 7 career wins and 44 top 10 finishes, Lexi considerers participating in the 2016 Rio Olympics for The United States Women's Golf Team her greatest accomplishment.
Lexi said, "Representing my country was the highest honor and to be able to be there was my number one goal." 2016 marked her first Olympic appearance and even though she didn't play to her standards, she still cherishes the experience, saying "Playing in tournaments representing my country is just a totally different feel than a regular LPGA tournament because you are not only playing for yourself, you are playing for your teammates beside you and your country. That definitely makes for added pressure, but it's truly amazing." After getting a taste for Olympic competition, Lexi now has her eyes set on Tokyo in 2020.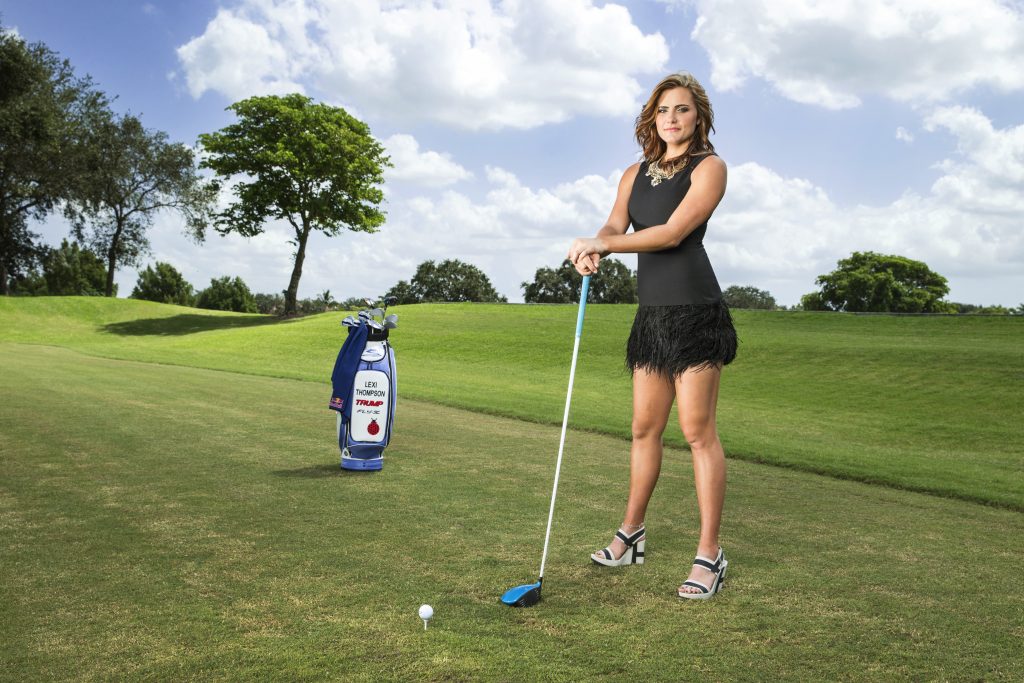 During the off season, Lexi can be found at her new home in Delray Beach where she enjoys spending time with her family, lounging on the beach, and binge watching her favorite show, Law & Order SVU. "I am addicted. I think I have seen every one," she says.
The 2017 LPGA Tour season is just getting started, and Lexi already has big plans for herself. Her two main goals for 2017: to compete on The US Team in The Solheim Cup and win her second career major. Despite being a veteran on The Tour, in her mind, she's just getting started.
@Lexi