MUSIC VETERAN OF BOXELDER FAME GROWS UP
by David Rolland
Photos: Anthony Ceccarelli
Bryce Allyn Rutkowski was living the rock star dream for more than a decade starting in the late '90s, first with Jupiter reggae rock band Boxelder, and then with B-Liminal. But for a man growing up and planning to be a dad it all got to be too much. "We were doing well. We'd tour with larger bands. Boxelder really had a cult following. There was a time when anywhere we played it was jamming," Rutkowski told The Atlantic Current on a laid back Saturday night. "Our CDs were being sold in stores and we'd be able to pack a show pretty much anywhere in Florida. Every weekend would be driving up to Orlando for a show Thursday, then Gainesville on Friday and Tallahassee on Saturday."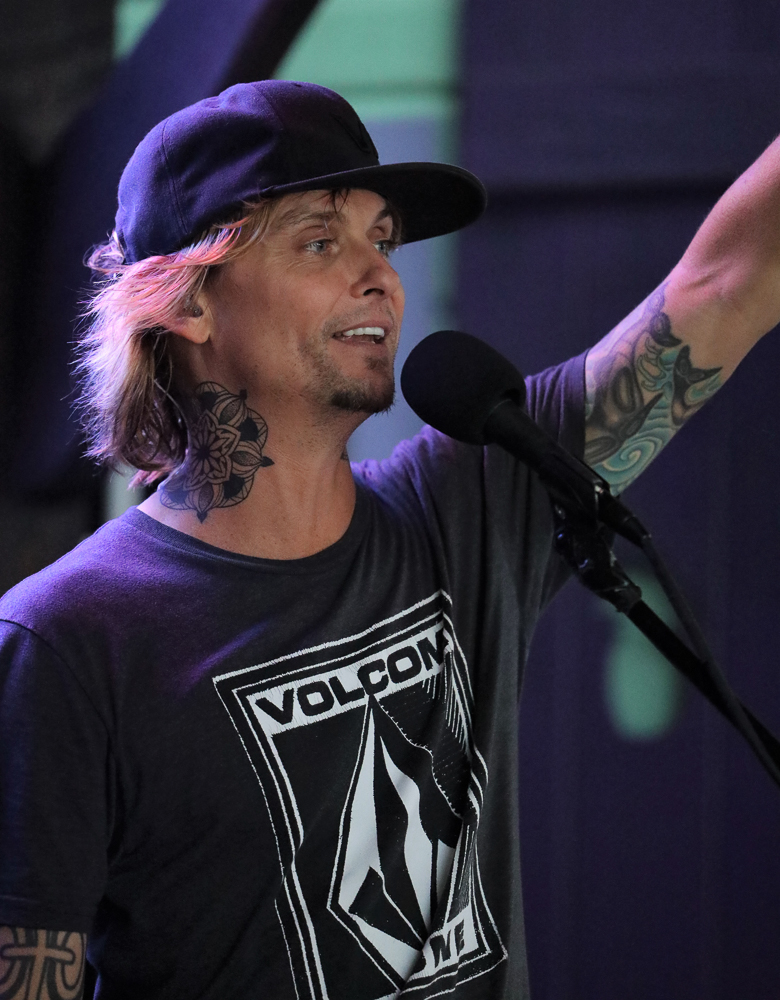 SO WHY GIVE IT UP?
"I had a kid on the way. Years of partying took its toll. But I put myself together and dad-ed it up with two babies," he answered.
But there was one addictive habit Rutkowski couldn't give up, which was playing music. "I started going back out playing an acoustic show on my own. Then I'd invite Mike (Kerr) to join me on guitar. Then Ryan (Weidenfeld) would drum with us. Next we're calling Yaz (Velazquez), 'Do you want to join us on bass?' Before I knew it, I had a full band playing together."
But then why isn't it called the Bryce Rutkowski Band, since as far as you can tell from basic internet sleuthing no one in the band is named Allyn. "Allyn is my middle name," he explained. "One reason is so people don't stutter over my last name. But the main reason is because when I was little and I acted out of line my parents would call me Bryce Allyn. I thought it would show I'm taking this band more serious. I'm singing better than ever, I'm healthier than ever."
Rutkowski says Bryce Allyn Band shares similarities with Boxelder and B-Liminal, but there are some subtle differences. "Like the other bands, we're still on the reggae and rock vibe, but we mix in a little more funk. We always come out with good vibes and love, and all the positive stuff I think music should be about."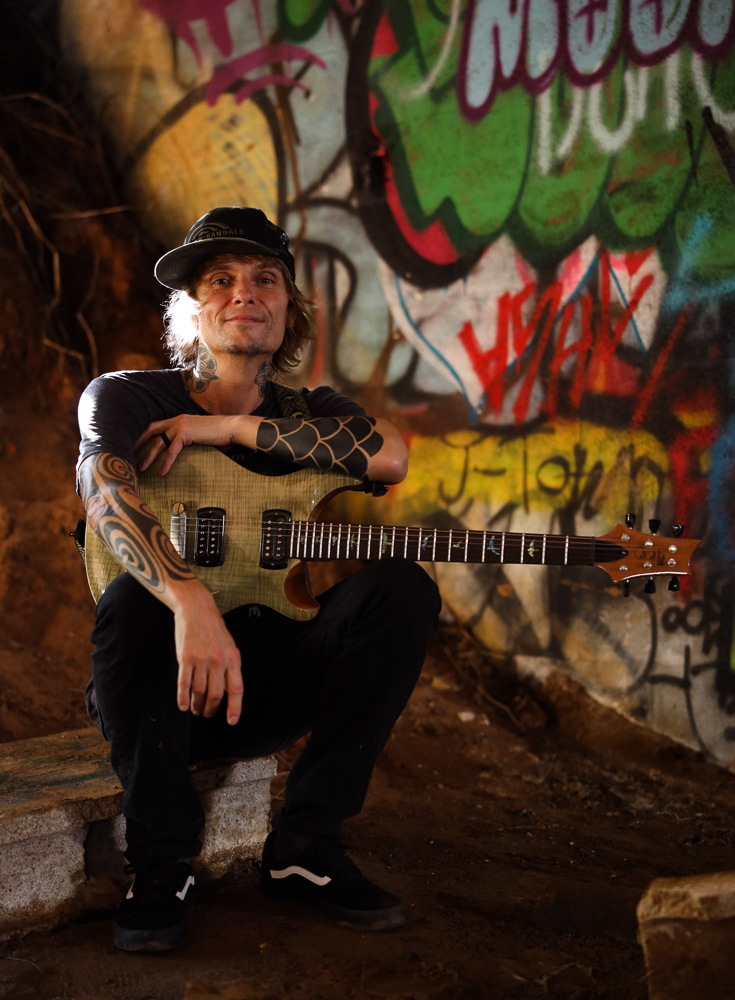 So far Bryce Allyn Band is mostly a live affair, with there only being one song available on streaming services, but Rutkowski is hoping to remedy that soon. "We've been trying to record a Bryce Allyn album for a while, but can't quite get the funding together. We have four songs ready. We're really hoping to have a single and video out for the song "It's in my Head," out this winter. We shot some great footage at Guanabanas and spliced in a nice story for a video."
That one released song previously mentioned was a wonderful experience for Rutkowski. He cut a cover of The Allman Brothers Band, "Midnight Rider" at Circle House Studios in Miami. "I was singing over The Inner Circle Band playing, you know them, they played that song 'Bad Boys'. I was in awe playing with the keyboardist who played with Bob Marley. Wayne Jobson, Native Wayne, produced us. I felt honored to be part of that project."
The Bryce Allyn Band has been able to share the stage with other legends. They opened concerts for both Steel Pulse and Toots and the Maytals. "That's always massive respect. I'm there studying them, but I am nervous. What we do isn't roots rock reggae, it's more a reggae hybrid.
So that makes me nervous around the reggae legends, but we've always been well received. It's intimidating, but Rutkowski says, as a working musician supporting his family, he has to make some compromises that the legends don't, and that he didn't have to make when he was with Boxelder. "A lot of the gigs I play the venue can't afford to pay a full band. I try to at least get them to pay for Mike Kerr. Hard to peel us two away from each other."
The other big difference is he's more in demand to cover popular songs instead of playing his originals. "What a different experience. With Boxelder I could play all originals. Now, as a working musician, you're background noise where they want covers. Me being creative, I still mix things up. I'll do a ska version of Rod Stewart, make Bill Withers reggae or do a swing version of Aerosmith. It gives audiences insight into our sound and lets us be creative."