Vintage Motorcycle Shop Builds Contagious Culture

By Nicole Danna
Photos: Vincent Anthony Conti
Step inside Burn Up Company's 11,000-square- foot West Palm Beach warehouse and you'll find more than just a motorcycle mechanic shop.
A whole lot more, to be precise. The 9-year-old business is one part biker heaven and one part vintage museum, with a majority of the sprawling interior space reserved for displaying an assemblage of vintage motorcycles. Some are for sale, each of them catalogued according to the make, model, and the era in which it was built.
Most of them, however, are part of Burn Up Company founder David Plotkin's collection, a hobby that began with a single bike that is now the basis for his thriving Palm Beach County business.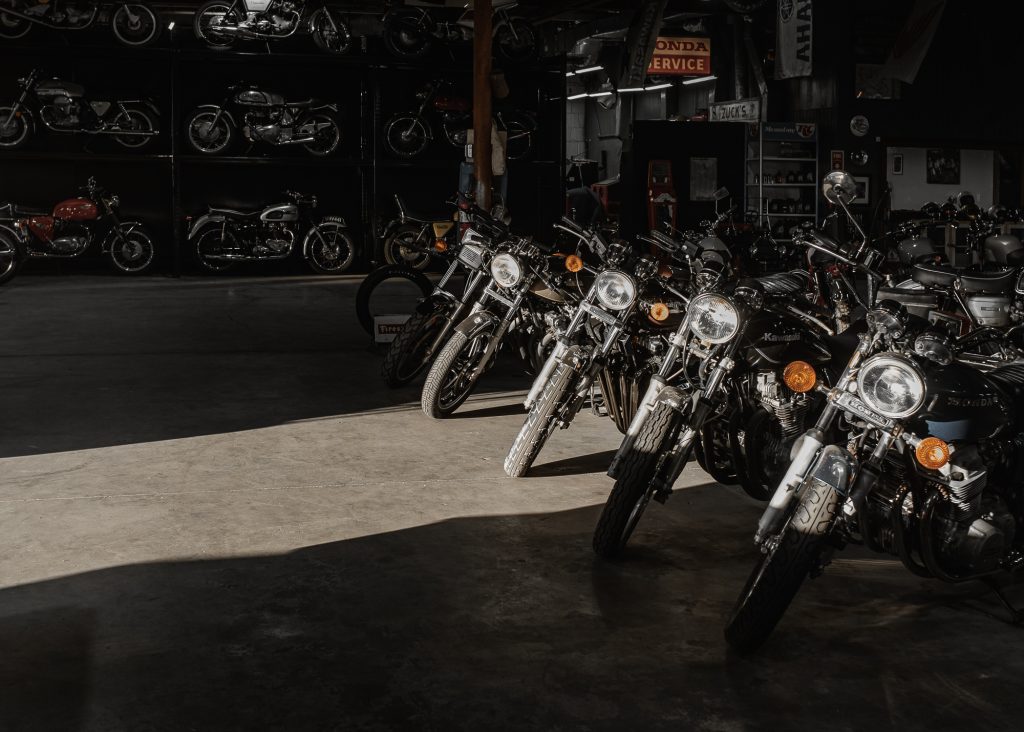 Looking around at the fleet of motorcycles and antique bike-related items, it seems almost crazy to think Plotkin — also an avid cyclist and longtime vegan — wasn't always a motorcycle enthusiast.
Growing up in Goldens Bridge, New York, Plotkin was more into cars. When he wasn't studying or working, friends could find him in his garage, tinkering away at one of several rides.
"I was always into cars, but over the years it was way too easy to run out of the money, space, and time needed to work on them," recalls Plotkin. "But I never stopped loving that process of building and creating something."
Rather than give up his hobby, a friend suggested Plotkin swap cars for motorcycles. They were less expensive, easier to work on, and a lot more fun.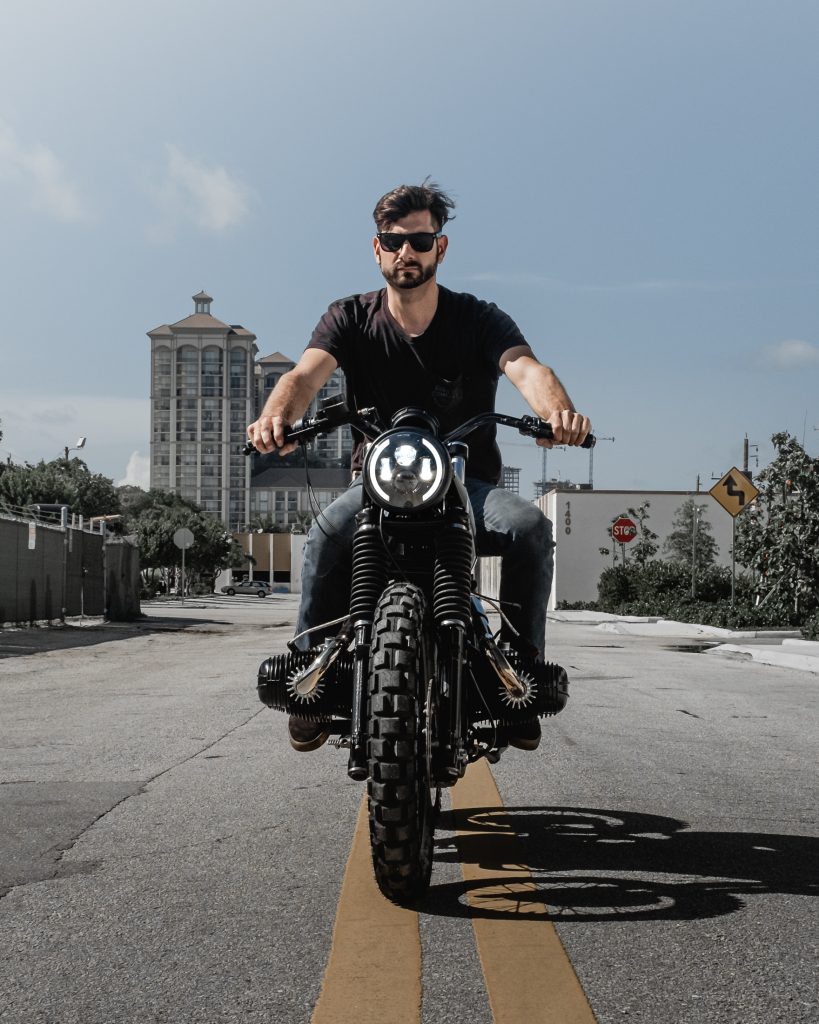 In 2010, Plotkin purchased his first vintage motorcycle, a 1982 Honda CB he planned to turn into a British-inspired cafe racer. And — as the saying goes — it was all downhill from there.
"I definitely got bit by the bug," he says. "That evening I was researching parts to get started."
There was only one problem: replacement parts were near impossible to find for that model Honda, and the iconic build he believed would be an easy project quickly turned into a lesson learned.
"I was forced to find parts and learn to make things work," he recalls of making complicated repairs
to the decades-old engine while finding ways to recreate discontinued parts from scratch. "It was a learning process."
Through that process, however, Plotkin discovered a new way to channel his passion. His newfound hobby quickly morphed into an idea for a full-time gig. Shortly after his business idea was born, Plotkin relocated to South Florida where he was able to save money to get his business up and running.
Today, the young entrepreneur stands as both founder and owner of Burn Up Company, a motorcycle repair and restoration shop that caters to the vintage motorcycle crowd. Since opening in 2012, the company has outgrown two commercial spaces, moving twice before landing at its final home at 917 N. Railroad Ave.
Inside, customers can peruse the shop's various vintage artifacts — Plotkin's personal selection of rare and antique items — displayed in almost walkable museum fashion. A quick tour will also bring you through dozens of bikes from various eras, from a 1944 war dispatched BSA M20 and 1955 Triumph Tiger T110 to a variety of Moto Guzzis and his 1967 Honda CB450 dubbed the "Black Bomber."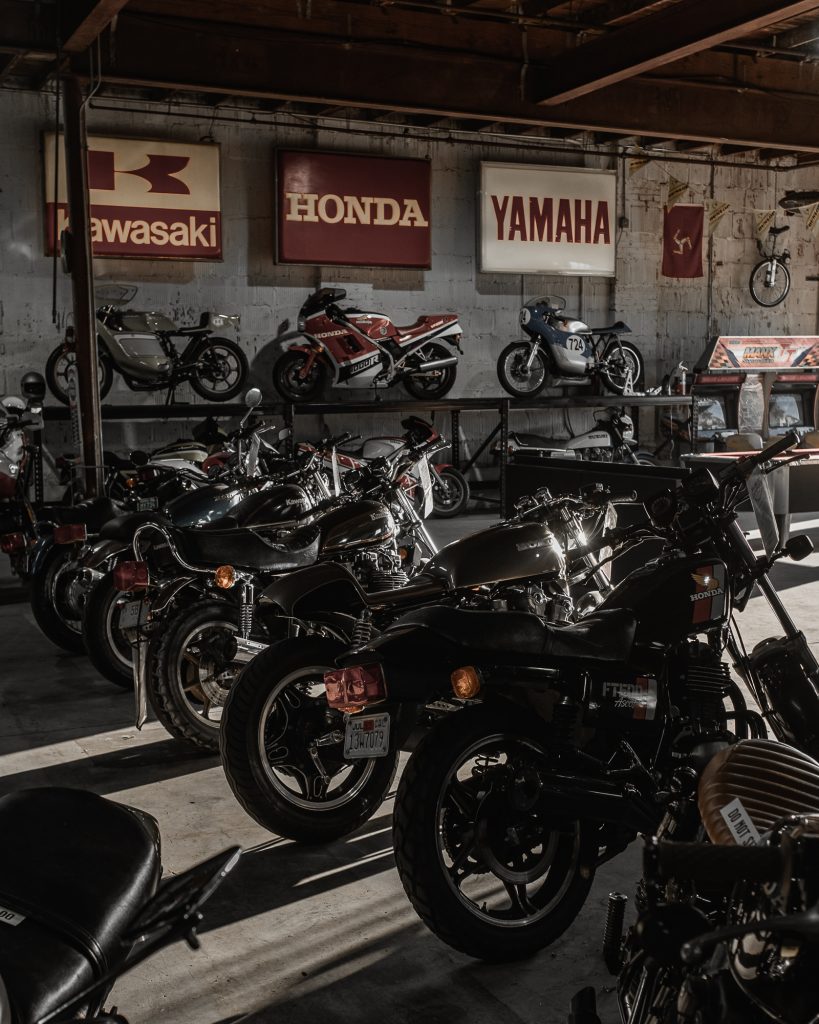 While many of these bikes are also for sale, Plotkin's specialty is helping you to customize, build, or restore your own dream ride. Over the years, Plotkin has become an expert at finding rare vehicles, sourcing or making custom parts, and educating his customers along the way.
Think of him as Xzibit from that early 2000s MTV show Pimp My Ride, but for two wheels instead of four — and a lot less drama.
In addition to creating custom motorcycles, the Burn Up team also offers maintenance and repair of vintage bikes, offering customers a one-stop-shop where they can build, buy, and maintain their motorcycle with the same team that built it.
What began as a 1,000-square-foot shop and a handful of clients has grown into a thriving community of enthusiasts, who gather together regularly to participate in Burn Up's various themed meetups, from Bikes & Coffee to Bike Night. Those interested in learning more can visit the company website to sign up for the newsletter announcing upcoming events.
"For anyone looking to get into motorcycles, or those who already are, Burn Up is a place to take your hobby to the next level," says Plotkin. "It's all about the process of creating something truly unique, whether that be building a new bike piece by piece, or restoring one to original condition. It's always a wild ride."