Photos: Nathan Hamler
When you consider what restaurant to visit, one usually considers what kind of food is served up.  With Sweetwater Bar & Grill, not only is the food amazing, but their drinks almost steal the show.
The bar is one of the most interesting around, and the bartenders could pass as mad chemists, mixing up all types of concoctions using ingredients that are out of the norm with atypical recipes.  Take the Lust for Love for example; navy and light rum, crème de coconut, kiwi puree, and kumquat. Not only is it delicious, but it could pass as a work of art.  Pair that with the Australian Lollipops, three pan seared lamp chops served atop house hummus and finished off with sautéed chickpeas, spinach and tzatziki and you have a killer duo of drink and eats that impresses the most sophisticated palate.  Also catching our eye on the menu was a killer lobster mac, skirt steak, and tuna tartare, among other delectables.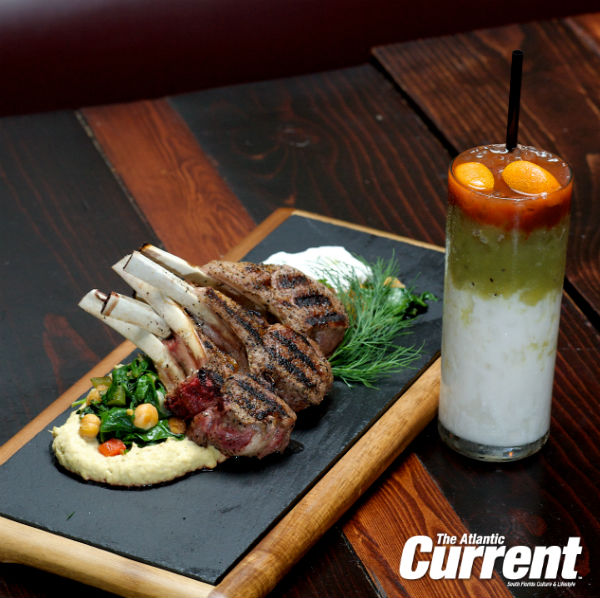 The vibe at Sweetwater is very cool, dark and cozy yet trendy, with sleek lines and a slight industrial theme—a very interesting combination of look and feel. Oh, and did we mention their whiskey selection is out of this world? Well, now we did.
Visit Sweetwater Bar & Grill at 1507 S Federal Hwy in Boynton Beach.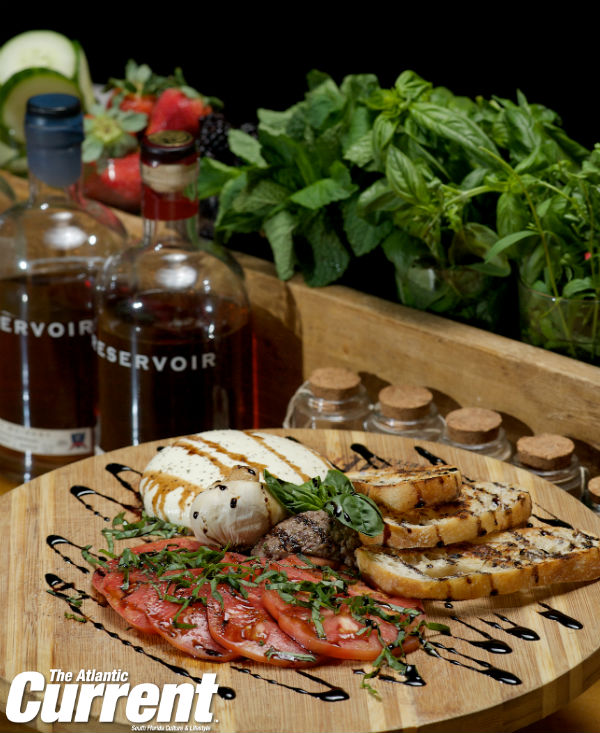 ^Hand Pulled Mozzarella ^