By Natalya Jones
Photos: Ben Hicks
There's authentic BBQ, and then there's "authentic" BBQ. Fortunately, Smoke BBQ in Delray Beach is the former of the two and the only authentic Kansas City BBQ joint in South Florida, according to owner Scott Kennedy.
So what makes Smoke BBQ stand out? Kennedy explains that only the "finest, hand selected, all natural" meats arepurchased and then rubbed with Executive Chef's Bryan Tyrell's "secret proprietary rub". In addition, almost a day's worth of time and care is allotted to certain dishes, such as a 20 hour smoke  for Burnt Ends or a couple of hours for the Applewood Smoked Chicken Wings. All the hard work must have paid off, because the restaurant has received a series of accolades and praise from media outlets, such as "Best BBQ in Florida" from The Daily Meal, "Best Ribs on the Planet" from Boca Raton/Delray  magazine and a statement from Sun-Sentinel's John Tanasychuk stating Smoke BBQ has the "Best ribs I've had in South Florida."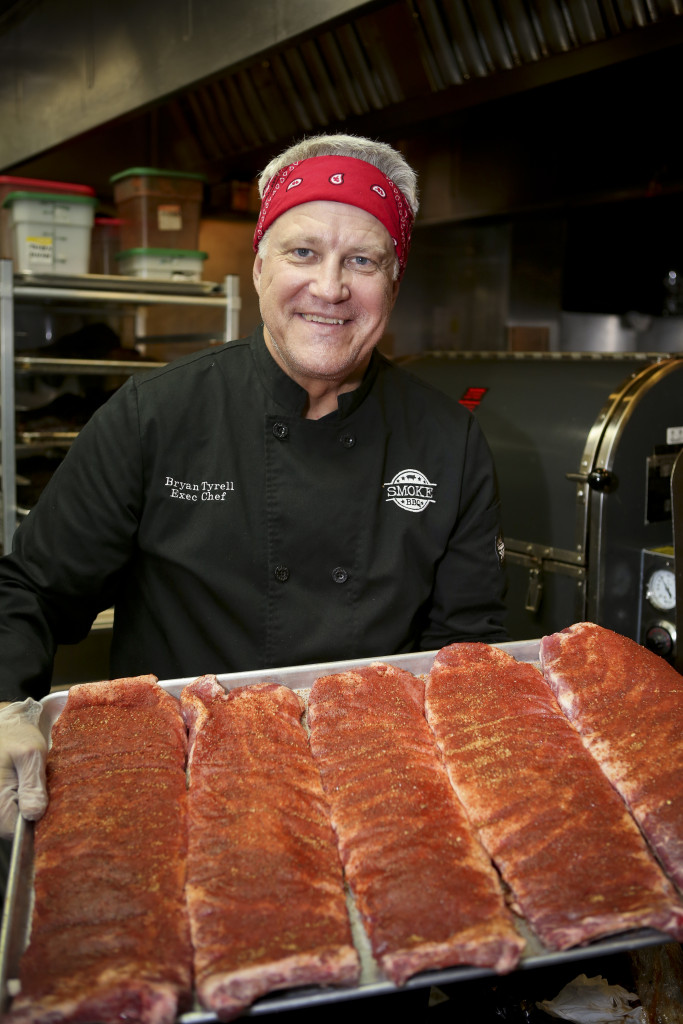 Much of the restaurant's early success can be credited to Tyrell's extensive and impressive experience. "My background began as a member of a competition BBQ team named Slaughterhouse Five, which won the American Royal World BBQ Championship twice," he explained. "From there, the Head Chef of the team, Jeff Stehney, opened Oklahoma Joe's BBQ in Kansas City.  I was hired by Jeff as the Smokehouse Manager and he taught me how to produce World Championship BBQ in a restaurant.  Within three years, Oklahoma Joe's was named one of the best BBQ restaurants in the world by Zagat's Guide to Restaurants, and Anthony Bourdain named it 'one of the 13 restaurants in the world to eat at before you die.'
Think this guy knows his BBQ?  There are a couple of keys according to Tyrell.  "One is patience.  To do BBQ well you must have the discipline to do it, and you also have to have passion.   Either you have passion or you don't.  I grew up in the Midwest and BBQ is very important around there".  Tyrell brought his talents to Smoke BBQ this past July to signature dishes such as the meaty St. Louis cut pork spare rib that is seasoned with house spices and slow smoked with oak wood for four hours, the Carolina Pulled Pork sandwich and the B Man Sandwich, which pays homage to Tyrell's roots in Kansas City. The sandwich is based on the famous Z Man sandwich which is slow smoked beef brisket on a toasted Kaiser bun complete with provolone cheese, two crispy onion rings and BBQ sauce.
Another topic of conversation with Chef Tyrell was some of the popular BBQ sauces by region.  "Kansas City sauce is more of a tomato based sweet sauce while Texas sauce is a little hotter.  In North Carolina you'll find more vinegar based and some mustard based sauces".  We also learned that BBQ competition can be more complex than one would think.  "Consistency is critical. For competitions we would keep log books on everything from the temperature of the smoker to the temperature of the weather.  Was the wind blowing?  Towards or away from the smoker?  Humidity. You dial everything in based on those variables," explained Tyrell.
Although the food sounds complex, the atmosphere at Smoke is quite simple. "It's like the backyard at your buddy's place," explains Kennedy. "We want people to feel welcome and comfortable, whether they just came from the beach or the board room."
Kennedy also states that Smoke BBQ has gotten nothing but love from Delray. "We have received outstanding support from the City of Delray Beach and our fellow neighbors and friends within the community," he said. "We hear day in and day out that folks were craving something new and different on the Avenue. We believe in three things at Smoke BBQ:  Provide value, be consistent, and treat people with respect.  The rest of the business will take care of itself….especially once you try Bryan's ribs." And those are values we believe in as well.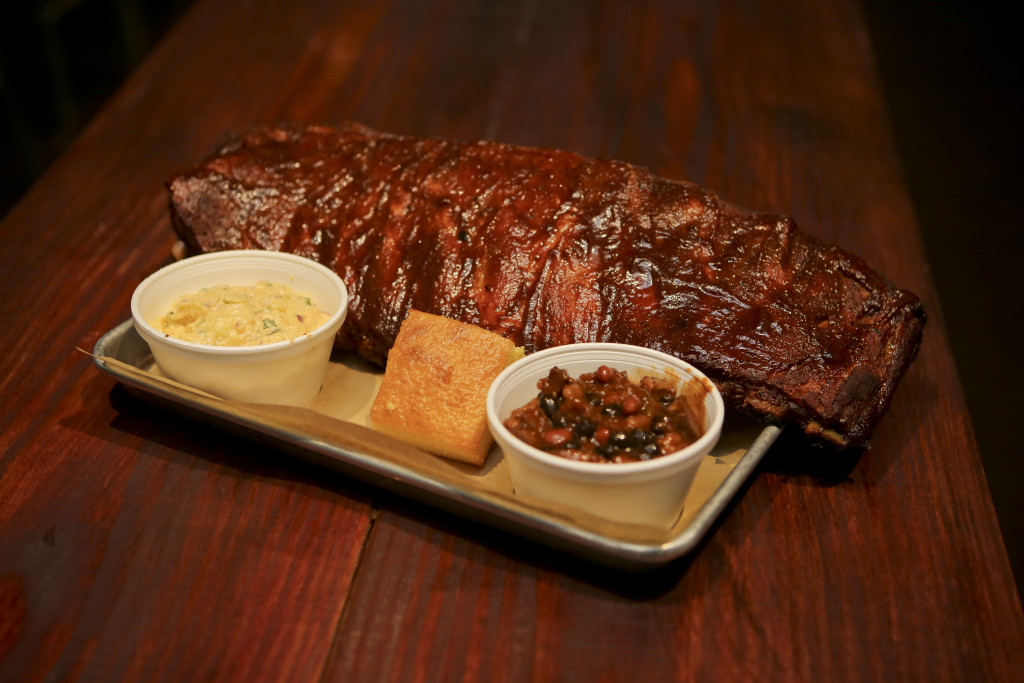 Lunch is now served daily with $10 specials available. Happy Hour is from noon until 7pm every day including 3-4-1 wine and well drinks along with 2-4-1 canned beers. Last but certainly not least, Sunday boasts  an all day happy hour on cocktail specials only.
Visit  www.eatbbqnow.com for more on Smoke BBQ.
Follow them on Twitter and Instagram at @smokebbqfl and like them on Facebook at www.facebook.com/SmokeBBQFL.