From-scratch meats and gourmet sandwiches await at the newly opened Grace's Fine Foods in Juno Beach.
By Kayla Ziadie
If anyone in South Florida is a master of meat, it's Bradley Grace.
Grace is the owner and chef of Grace's Fine Foods, a gourmet sandwich shop that got its start at Grandview Public Market in West Palm Beach. But the eatery's success sparked the need for a new and improved expansion, although it wouldn't happen overnight.
"The [restaurant expansion] process was long; I had a few really great opportunities present themselves, but as I proceeded with each, something would come up to put a wrench in the cog and I would have to go back to square one," Grace said. "When I found our current location though, everything clicked and it just felt right from the start. There was a great energy to the space that captured me and convinced me this was Grace's new home."
The wait was well worth it, and Grace's Fine Foods soon found its perfect brick-and-mortar digs in Juno Beach.
From-Scratch Sandwiches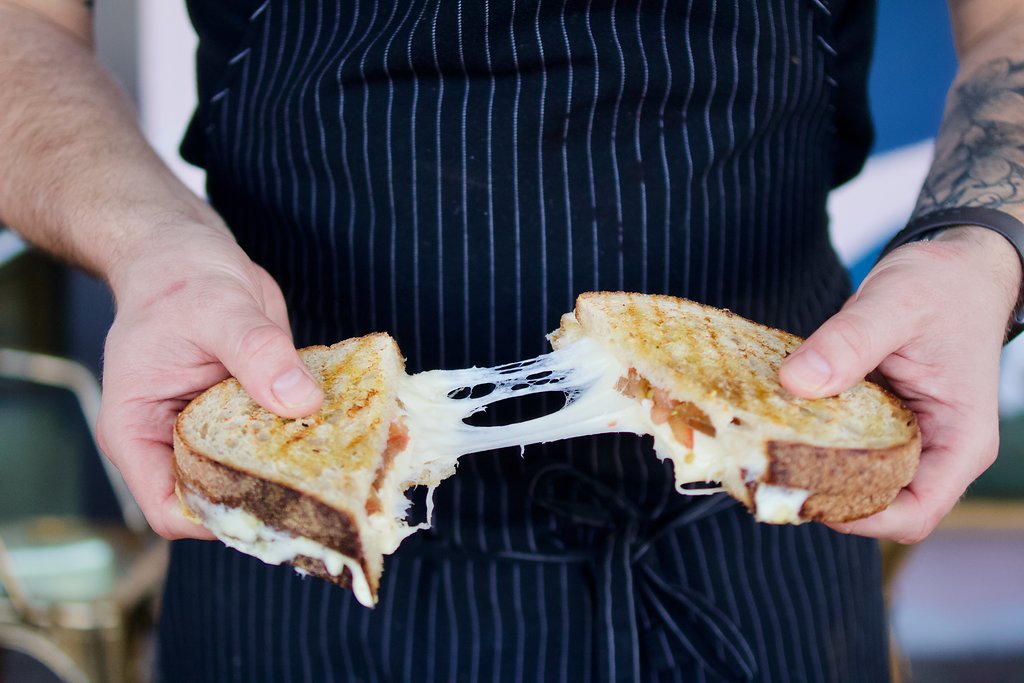 One of the best parts of the new location? It has "an actual real, working kitchen," Grace said. Not only will this allow for more business, but also a more diverse menu than what was possible at Grandview. 
"We've added flat-top burgers, fries and wings to the menu, but fans of the old space can still get the originals," Grace said. "It's all on there."
Grace gets to work bright and early each day to get a head start on the sausages. Originals like the "Breakfast All Day" sandwich—Grace's No. 1 seller—feature meats made from scratch daily, like the juicy Irish Banger Patties. The breakfast sandwich also has layers of fried egg, melted cheddar, roasted garlic and red pepper aioli on toasted challah.  
Other handmade meats include Italian Sausage Patties for Grace's favorite, the "Italian Job" sandwich. This savory favorite features rapini, roasted pepper, pesto aioli on pressed challah. Grace's Mexican-style chorizo is also handmade for the Frita, the restaurant's twist on a Cuban staple.
"We're a 'from-scratch' kitchen, so we make pretty much everything on our menu—minus the bread and a few other things in-house—in small batches daily," Grace said. "We usually put in a solid three hours of prep before opening our doors for lunch."
Moving with Momentum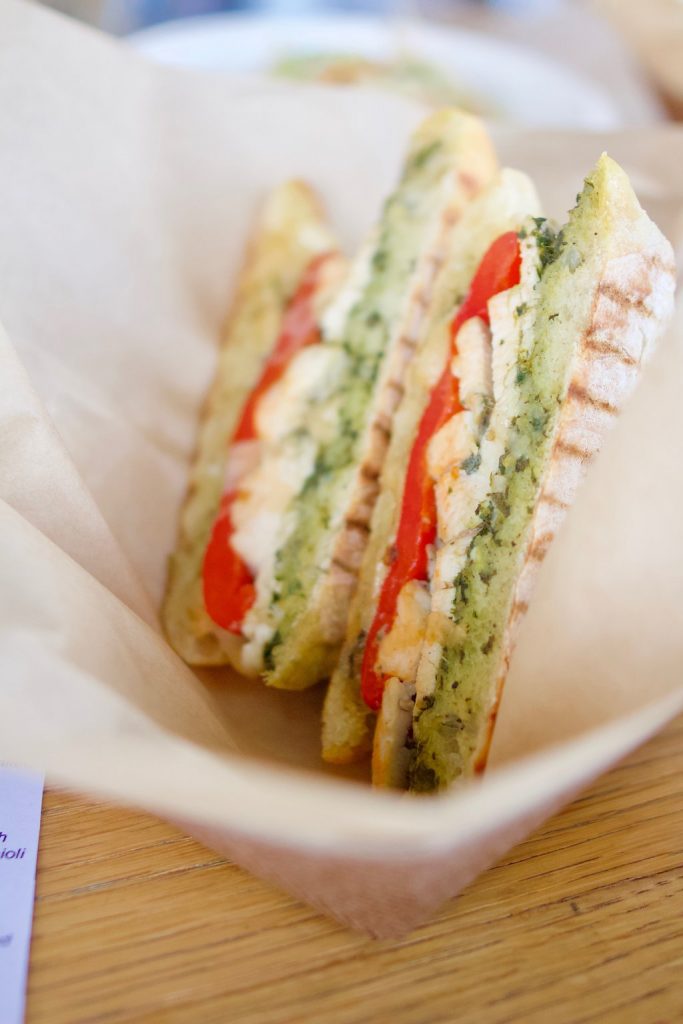 Like most restaurants and businesses, COVID-19's impact on South Florida created challenges for Grace's new location. Alongside normal struggles with opening a new business location, Grace had to take extra careful measures to keep staff and customers safe during these unprecedented times. 
"We are adhering to the mandated steps, like operating at 50% capacity, requiring masks be worn, marking the floors so folks can stay six feet apart, and we provide hand sanitizer in several areas of the shop," Grace said. "We also disinfect each table after each use as well as all door handles and other areas where people tend to touch; we're doing an enormous amount of takeout, and we're happy to offer curbside to anyone who wants it."
At the end of the day, the goal for Grace's Fine Foods is to create a name for itself in the Juno Beach community. Grace wants to solidify his restaurant as a local sandwich spot where everyone who walks in is a regular.
"I would love to see Grace's establish itself within the community as a reliable, always delicious sandwich shop where you're greeted by name," Grace said. "I would [also] love to grow into newer locations so that we can operate within other local communities."
Photos courtesy of Grace's Fine Foods