How Nomad Surf Shop Is Adapting To Coronavirus
by Sean Gordon
The iconic Nomad Surf Shop, located on Ocean Blvd (A1A) in Boynton Beach has been a mecca of surf culture on the East Coast since 1968. The shop has been owned and operated by the Heavyside clan for generations, and in that time, they have built a dedicated customer base for those seeking custom surfboards, boardshorts, t-shirts, and other apparel.
The months of March and April typically serve as an economic boom for the South Florida surf shop, seeing large increases in sales due to the influx of spring breakers and tourists during peak season. But as a result of the impact of COVID-19 and the statewide regulations put into place on non-essential businesses, the once profitable months have instead turned into a time of hardship. Owner, Ryan Heavyside says, "If this happened in the summer time it wouldn't be as big of a hit, you'd take a loss, but it wouldn't be an 80% loss. It couldn't have come at a worse time for Florida. It's really the worst time possible for it to hit here." Business owners such as Heavyside have been noticing the ripple effect caused by the fall out of closures in the community. Ryan said "It really hurts local to local business support. The loss trickles down the line. The restaurant worker who was making good money a month ago, now all of a sudden isn't and now that person can't afford to spend like they were before."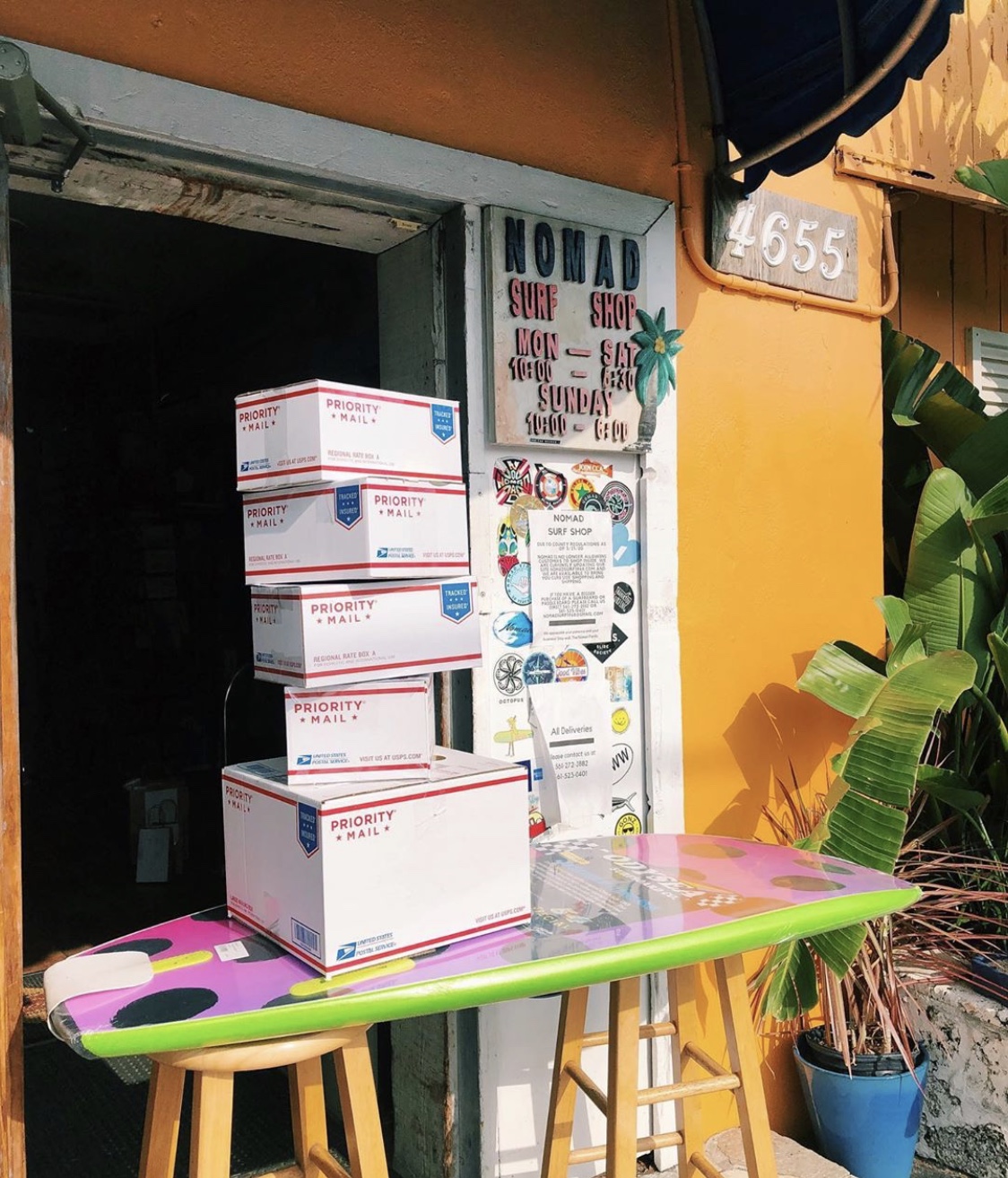 Ryan Heavyside was able to be proactive with the shop in the early stages of the shutdown, saying "Our first approach was restricting walk in customers for their safety as well as the safety of our staff, and their families. We cut down on browsing and people just walking around killing time." After the announcement of the closure of all businesses deemed non-essential, Ryan and his team took this time to get creative and find ways to keep business flowing while the doors were closed. "We're really working on our online presence, over the years it's been there, but not as strong as it should be. Now we're focusing on adding our Nomad brand products to the online store and upping our Instagram shopping links on our page. We've also been doing video messages and updates to our followers to keep up that interaction" Ryan said. With the growth of the online store Nomad is offering free curbside pickup at the shop for orders made online or over the phone. Curbside pickup has been great, and there's been a lot connecting with customers via text or calls to coordinate sales and pickups" Ryan said.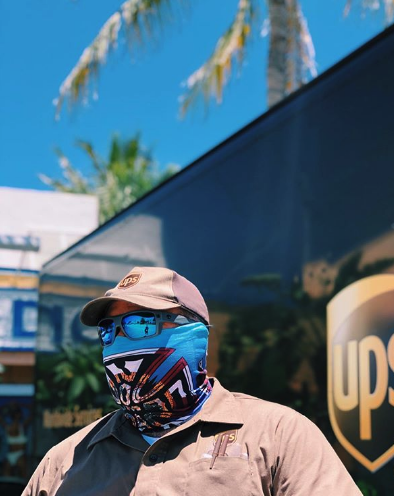 As Nomad and the rest of the local businesses that were forced to shut down wait to re-open and create new ways to survive in the wake of COVID-19, they need the support of their community now more than ever. Heavyside encourages shoppers to call in to the shop or check their online selection before heading over to larger brand websites or retail juggernauts like Amazon. He mentioned "It's becoming difficult to keep up with larger brands who offer these massive online discounts for the same products of theirs that we sell, so we're focusing on promoting the Nomad brand instead. The big brands slashing prices has really hurt the small businesses who support them and sell their products in the shops."
Even though business as usual has changed, Nomad Surf Shop has found ways to adapt to the new normal. Nomad continues to offer all of the same products that they've built their reputation on and have stayed true to their roots of selling top of the line custom surfboards and a wide variety of clothing and accessories. The brand has stood the test of time for 52 years and with the help of their loyal community of customers, this iconic surf shop will continue to thrive in these uncertain times.
Click HERE to shop now
Follow @nomadsurfshop