Think Outside the Box this Valentine's Day
By Darien Davies
Sure, you could do the standard roses, chocolate and overpriced dinner at an average restaurant again this year, but nothing screams "romance" than doing just the opposite. If you're in the mood to wow your special someone, spend quality time with your friends, or just celebrate whatever sweet relationship you're in, here are some options for thinking outside the ho-hum box. After all, life is like a box of chocolates, so put some effort in so you can get the best delicious effort out.
Southern Comfort at Sassafras
Sassafras might be one of the newest restaurants in downtown West Palm Beach, but the roots are well founded. Chef John Thomas (the culinary mastermind behind Tryst and 32 East) is dishing out "damn fine" Southern-inspired food with an elevated twist. Couple that with down-home Southern hospitality and you've got yourself a guaranteed win for a night filled with oohs and aahs. They're serving up a four-course Valentine's Day menu that is complete with all of the go-to Valentine's Day dishes that just scream sexiness. Start with either Rappahannock oysters or an heirloom beet salad, move to either the crispy "boudin" croquettes or Florida lobster, dig into either U-10 scallops or a Creekstone Farms filet mignon, and finish with the chocolate s'mores chess pie or the buttermilk panna cotta. Let's also remember their expertly-crafted cocktails, including the Florida Sun Tea, Peaches & Honey, and Southern Cola, as well as their wines by the glass or bottle. Reservations are $65 per person and seating is limited so call (561) 323-7007 soon to save your spot.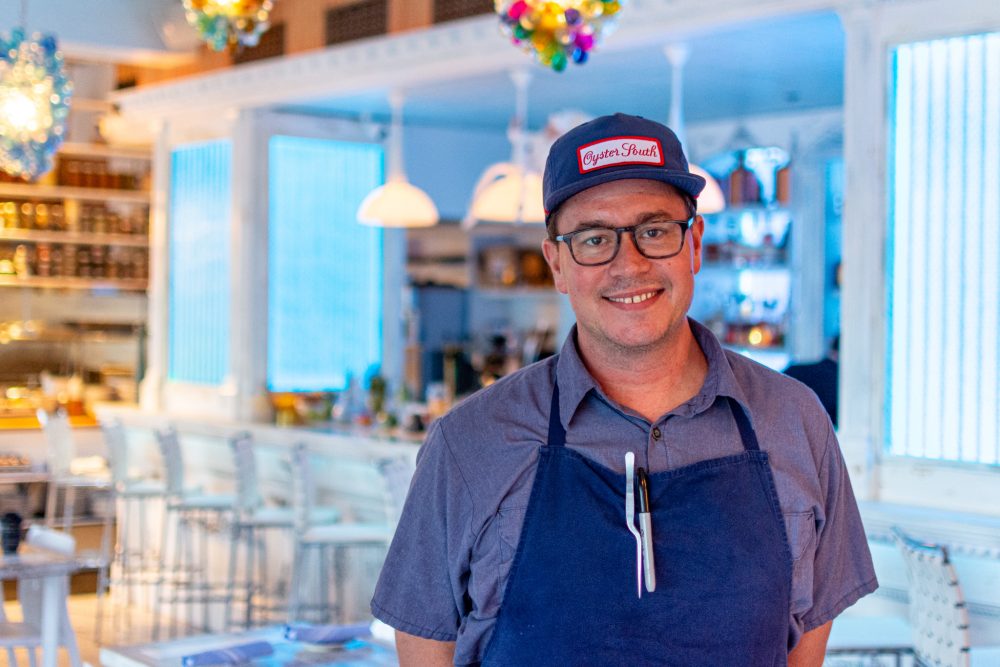 Get Back to Fun at Shark Wake Park
Let go of your reservations and get back to the heart of all relationships: fun, fun and more fun. Shark Wake Park gives you the opportunity to ditch the froufrou and instead spend some time on the water with your main squeeze. Established in 2016 by Greg Norman Jr. – son of world golf hall-of-fame member Greg Norman – Shark Wake Park is committed to building and operating the world's best cable wake parks and water parks for people of all ages. Shark Wake Park 561 in West Palm Beach, Fla. features the largest floating obstacle course on the East Coast, two full-size cable wake parks, a Shark Shack and pro shop. For the young and young at heart, the Aqua Park is a massive inflatable, floating playground featuring monkey bars, climbing towers, slides and more, that covers an acre of water and offers different challenge levels and fun. There's also the cable wake boarding experience that makes it easy not only for beginners to learn how to wakeboard, but is also challenging enough for advanced riders and pros. At the end of the day, cool off in the shade at the Shark Shack and enjoy cold beer on tap, ice cream, snacks and other refreshments as you watch the pros ride.
Death or Glory Galentine's
If you prefer to skip the business and normalcy of Valentine's Day, head to Death or Glory for their Third Annual Galentine's Day Party on Thursday, February 13. The idea behind Galentine's Day is to gather all of your besties and celebrate friendships, regardless if you have a special someone or not. While the event is focused on a "girls night out," everyone is welcome to roll up their sleeves and have fun making their own fresh flower heart-shaped wreath. You'll be set up for success and given all materials, including a 12-inch heart-shaped centerpiece and roses, spray roses, carnations, mums, statice, Baby's-breath and greens. "I hope that our attendees take this event as an opportunity to recognize how important friendship are for women," said Jen from Jen Blossoms Design and Events, who's hosting the event. "I also hope that this event helps strengthen some of the most important relationships in our lives, our best girlfriends!" Death or Glory will also be dishing out small bites and a specialty cocktail to get everyone in the mood for some floral love. The event is held from 6 to 7:30 p.m. and tickets, which include all materials and tasty goodies, are $65 plus tax. Space is only reserved to 20 guests so make sure to book your space in advance by visiting https://galentinesdaybloomsandbesties.eventbrite.com.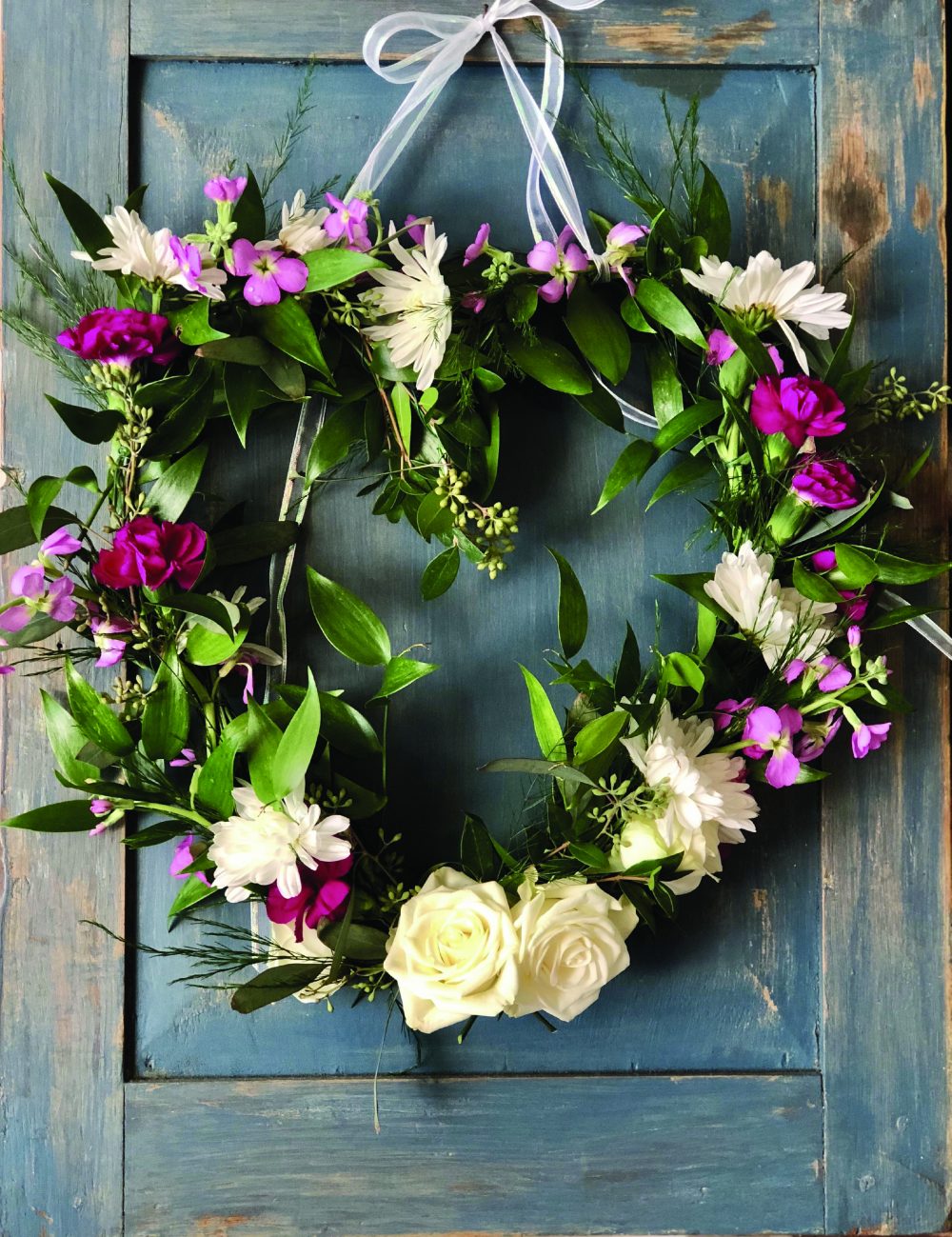 Jimbo Mathus at Guanabanas
Kick back, relax, and let someone else do the entertaining this Valentine's Day, especially if that includes a delicious meal and hand-crafted cocktails right by the water. It's something about the breeze and dimly lighted environment that makes everything taste better, don't you think? So take your special someone to Guanabanas and indulge in a perfect meal that you don't have to cook yourself, and stay for live music by Jimbo Mathus that starts at 9 p.m. on Friday, February 14. This prolific singer and songwriter of born-in-the-bone Southern music, and the torchbearer for Deep South mythology and culture, will be belting out some rock blues and country for your listening pleasure. The late Memphis producer, Jim Dickinson, once called Jimbo Mathus "the singing voice of Huck Finn," and says that "if you don't like [his music], there is seriously something wrong with you."
Guaranteed Lovin' with Dada
Stumped as to where to take your honeypie? Look no further than Dada in downtown Delray. Not only has Dada been named one of Yelp's Top 100 romantic restaurants in the country, it's also a perfect place to create an unforgettable evening that is a little unconventional. You can grab an intimate table inside in any of their cozy rooms, or sit outside under the stars and a canopy of trees at a table in their garden. In an effort to let you focus on your date, the culinary team (with chef Jessie Steele at the helm) has created a drool-worthy, filled-with-love, three-course prix fixe menu so you can hit the easy – and delicious – button. Start off your culinary love fest with either grilled asparagus, burrata, Oysters Rockefeller, or lobster bisque, and elevate that with a glass of champagne (because, why not?). Second course features so many tasty options, but don't fret. Choose between an airline chicken breast, pan-seared scallops, grilled lamb chops, jalapeño-agave glazed salmon, grilled filet mignon or the mushroom tikka masala. Share-zies is the name of the game with the entree portion so show your love by sharing plates (and a bottle of wine). Finally, indulge in the butterscotch pudding, chocolate-dipped strawberries, or the deconstructed banana cream pie, and another glass of champagne for good measure. This special and indulgent Valentine's Day dinner is $75 per person (food only) and you're encouraged to call (561) 330-3232 and make reservations while there's still time.
So there you have it, loves. Whether you're into dinner without the hassle, fun without the fancy flair, or live music for your No. 1 jam, there are options out there to help you celebrate exactly how you'd like.