Chef Arturo "Tuna" Serrano's Favorite Dish at Leftover's Café
By Darien Davies
Even though this is the sister restaurant to Food Shack, Leftover's Café has created an identity and reputation all its own. Opened in 2002, the concept for the Café was to serve simple, creative, fresh and playful dishes, all while pushing the envelope daily to use the freshest ingredients and most locally sourced produce the team can find.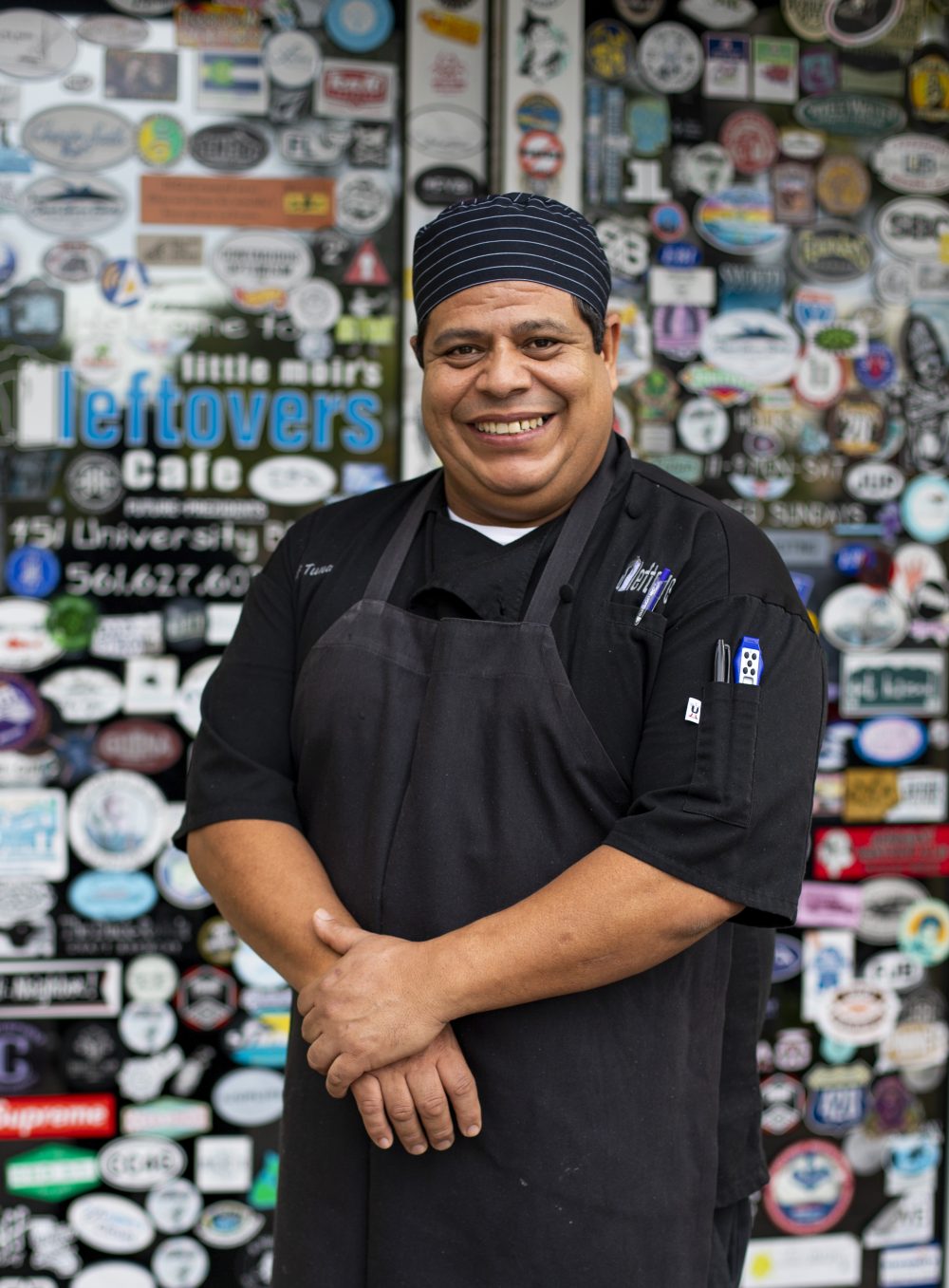 Chef Arturo "Tuna" Serrano has been at the culinary helm for the past 11 years and loves what he does. He's excited to try different styles every day for his guests to enjoy, and likes to challenge himself because he doesn't like to be in his comfort zone. This is a match made in heaven for the Café and their ever-rotating "leftovers" menu. However, his favorite dish is not surprising, as it's one of the most popular and long-standing dishes in the restaurant family.
"My favorite plate is the Sweet Potato Crusted Beeliner Snapper because it's a very balanced dish," said Tuna, 45. "I think it's a perfect fit for South Florida and our weather." This delish fish dish is made with sweet potato crusted fresh fish (in this case snapper) and a drizzle of samba aioli, and served over crispy baby greens, blanched green beans, red grapes, golden delicious apple, diced tomatoes, red onion and a key lime garlic dressing. If it sounds pretty sweet, it's because it is.