The lowdown on local breweries' flagship beers.
By Nicole Danna
Due South Brewing Co.'s Caramel Cream Ale is in a class by itself.
According to Doug Fairall, the brewery's marketing director, it's a beer uniquely situated in its own style category. The brewery's flagship brew starts off with the clean profile of a standard cream ale, but the comparisons stop there, he says. From there, a healthy dose of caramel malt is added to the mash, giving it a more robust flavor. The final ingredients include lactose and real vanilla for a smooth mouthfeel and a hint of sweet.
"In essence, it's really not your traditional cream ale, at all," Fairall said. "Due South's flagship brew starts off with the clean profile of a standard cream ale, in which we've added an amount of caramel malts for depth of flavor. Finally, we add lactose and real vanilla to round out both the mouthfeel and add a touch of perceived sweetness."
A beer like no other, it explains why — even after almost 10 years — it remains Due South's most requested beer.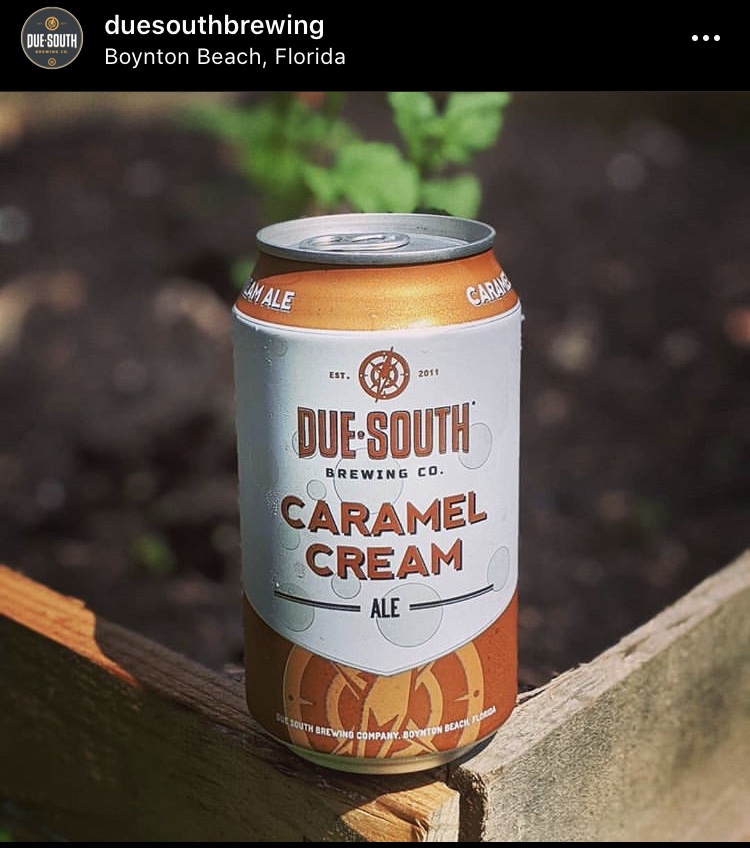 "People email about it to this day — 'Where do I get it? How can I homebrew it?' — more than any other Due South beer," Fairall said. 
To this day, however, Due South co-founder Jodi Halker still calls Caramel Cream "her" beer. It's the recipe her husband, Due South founder Mike Halker, created to appease her particular taste buds. To this day, it remains Jodi's beer of choice whenever she sees it on tap. 
Caramel Cream Ale was originally dreamed up on the couple's back porch in early 2010. Mike had been homebrewing for several years at that time, and their home had become a giant brewing experiment. A constant rotation of carboys bubbled at the foot of the bed. The kitchen was littered with all the tools you'd normally find in a science lab. 
If you look at Mike's homebrew records from that time you'll find Jodi listed as assistant brewer, a lot of credit given for someone who generally didn't do much more than provide some company to help pass the time, Jodi said.  
"Mike has always been into hops, so his beers at that time — and honestly any beer — generally didn't appeal to me," she added. "I think that's when Mike realized he needed to create Caramel Cream Ale, a beer just for me."
Jodi didn't make it easy for him, either. Never a big fan of beer to begin with, it had to be almost everything a beer — well — wasn't supposed to be. It couldn't be too hoppy. But it couldn't be too sweet, either. And it couldn't be too heavy. 
Nearly 100 batches later, with dozens of minor tweaks here and there, Jodi's beer was declared a success.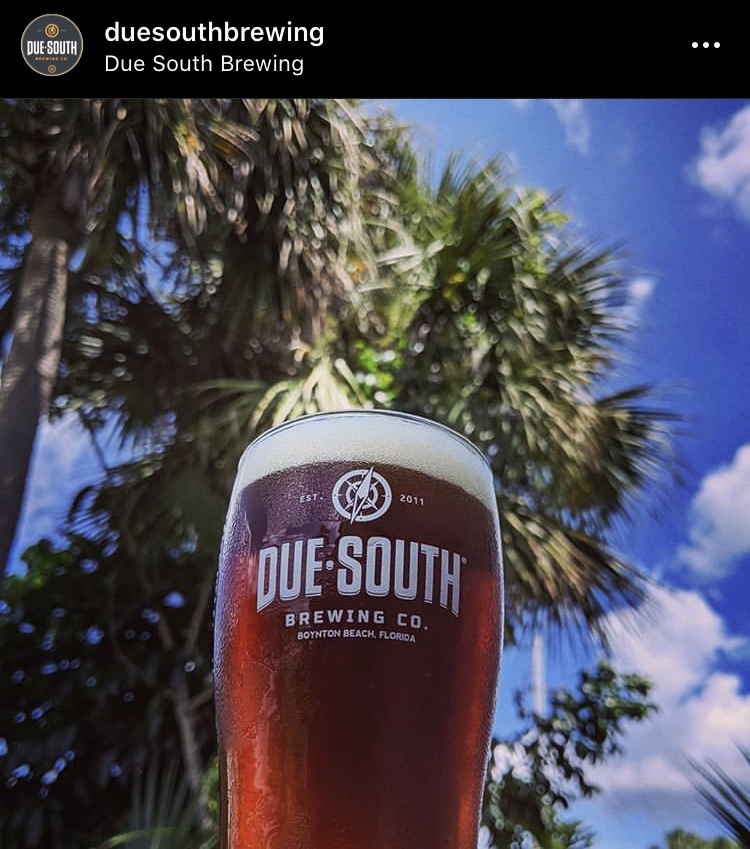 "It was like cream soda," she said. From there, history was made.
Now a dedicated husband-and-wife homebrew team, their personal success at developing Jodi's dream beer led to some victorious homebrew competitions — which eventually led to the dream of opening their own brewery.
The couple opened the Boynton Beach brewery in 2012 with just four beers on tap, including Caramel Cream Ale. Today, Caramel Cream is always on tap in the Due South Brewing taproom. And if you stop by for a pint, you can see the handmade homebrew system which first brewed Caramel Cream Ale — and many of Due South's original recipes  — on display.
The only real changes from the original homebrew recipe are slight adjustments to the malt bill percentages in order to reach our scale of 15 BBL per batch. It's quite literally 100 times larger than the homebrew.
"These days, it's still our most popular can in distribution," Fairall said. "And even though it is one of our best sellers, it's also the most requested beer at beer festivals."
Due South Brewing Co., 2900 High Ridge Road Ste. 3, Boynton Beach; 561-463-2337; duesouthbrewing.com; @duesouthbrewing