Married to the Music
By David Rolland
Photos by Jakob Takos
When married couple Jamie Craig and Pouya Pourtahmasbi tried to come up with a name for their quiet folk music duo, they discovered every name they liked was taken. "We wanted something without a specific meaning. We learned about the Indigo Children, this spiritual new age concept about kids with extra sensitivity. We thought how about Indigo Dreamers? We felt we were dreamy and that was a nice color to be paired with," Jamie recalled to Atlantic Current.
The two musicians first met when they were students in 2014 at Florida Atlantic University's School of Music. "After graduation we wanted to keep playing music together. At first it was going to be a full band," Pouya remembered. While it wasn't exactly a full band, they were a trio for a few years known as Jamie Craig and The Postcards. Jamie sang and played guitar, Pouya played bass, and they had a third member on the cajon, a percussion instrument.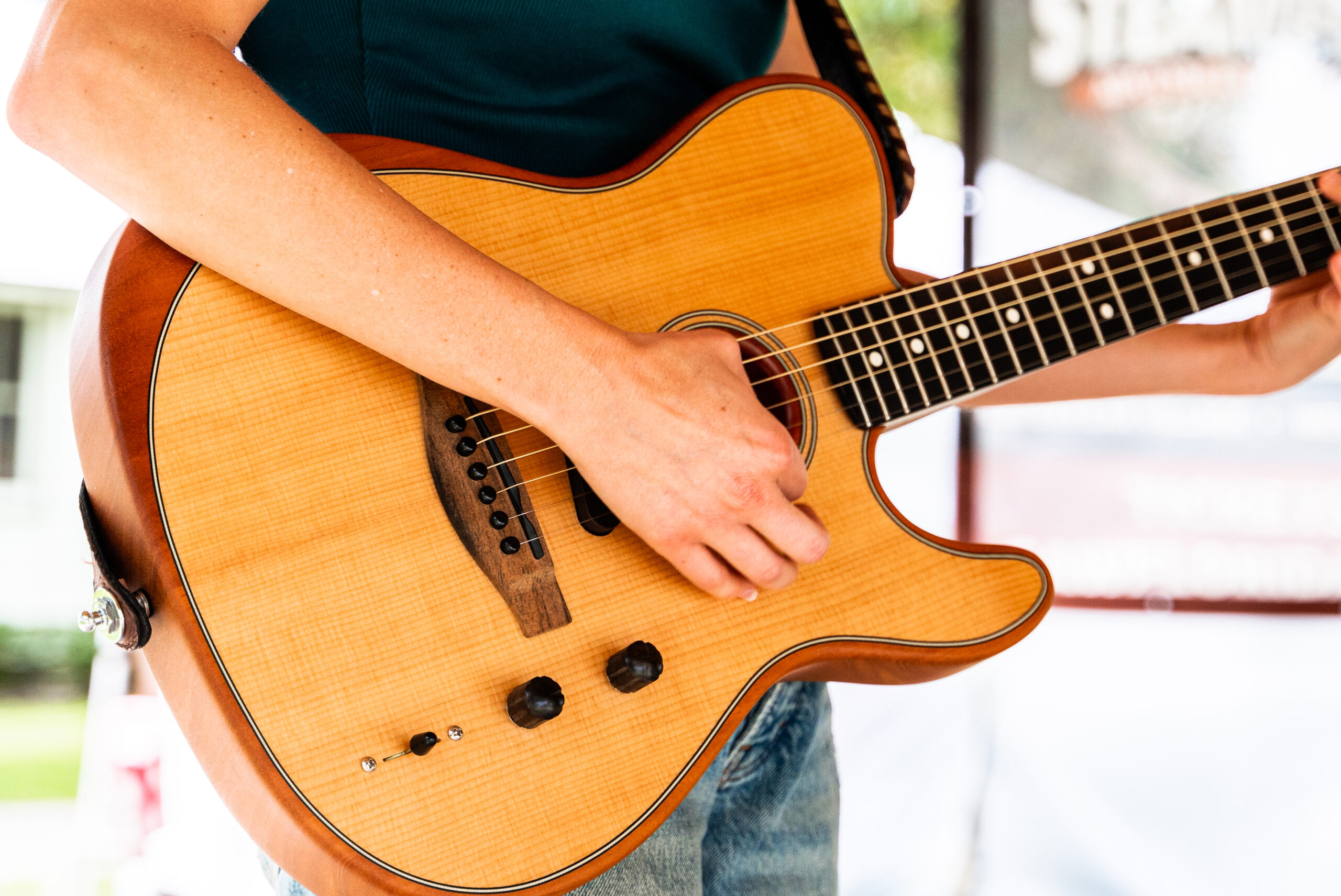 By 2017 Pouya and Jamie wanted to go in a different direction. "We started playing as a duo and it was now more collaborative. It wasn't just about me anymore, so we changed our name and our presentation," Jamie said. And thus Indigo Dreamers were born.
Their romantic relationship was also blooming. "We spent more and more time together making music and exchanging thoughts on life and we really felt a deep connection that was beyond the music," Jamie said. They tied the knot in 2021.
Over the years they've played steadily throughout South Florida. One recent autumn week had a Wednesday night gig at DAS Beer Garden, Thursday was a three-hour show at Stormhouse Brewing, Friday was at Paddy Mac's, and Saturday night was a concert at Village Music Wellington.
Indigo Dreamers play a combination of originals and covers. Thus far their recorded music has consisted of all original songwriting, though they are planning to change it up with their next release being a collection of covers.
One of their covers, a version of Natalie Merchant's "Wonder," put a nice spin on the 1995 song where Jamie pulled out her melodica, a small portable keyboard that's powered by her breath. "People come up to us and suggest songs. People often suggested playing Natalie Merchant songs. I wasn't that familiar with her, but I always liked 'Wonder,'" Jamie said.
The melodica is a trademark for many of their songs. "It's always a conversation piece when she brings it out for live shows. The melodica adds new color to arrangements," added Pouya.
Pouya's bass playing is also a trademark for the band. He has a fifth string on the bass guitar, so he can add extra chords. But Jamie said his playing and instrument is often compared by fans to being more reminiscent of a keyboard than a bass guitar. "Pouya has a pedalboard connected, which is more common with guitars that makes his sound more atmospheric. He also does a lot of finger tapping which makes his bass sound like a synthesizer. When he plays and people watch his hands they always comment on how he plays it like a keyboard."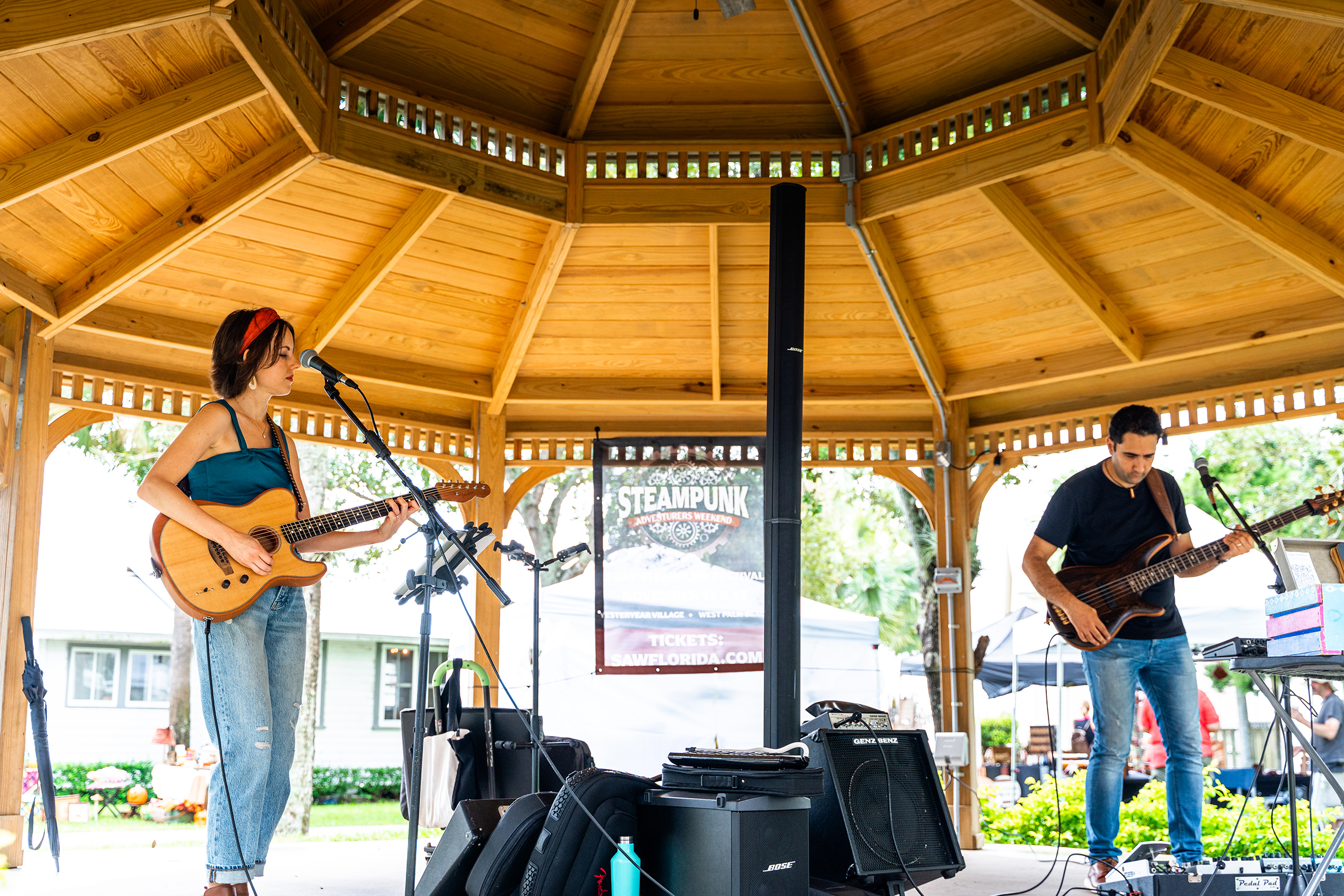 Pouya's unconventional playing style was learned in Iran, his home country that he says is more musically diverse than American media presents it. "The reality of Iran is much bigger than its dictatorial image. Tehran, where I'm from, has a whole underground you'd never discover through media," Pouya said. "I was part of bands in Iran. But I wanted more musical knowledge so I came to the U.S.. The image of Iran is very misleading. It only shows the ugly side of the country. Iran has its traditional music, but also modern pop and jazz fusion. There's also a huge hip-hop scene."
Would Indigo Dreamers ever get a chance to play his home country? Pouya said he'd love to but also mentions, "Women are not supposed to sing around me. We couldn't play the same way we do now here." But he ends on a hopeful note, "The restrictive laws are getting looser every day. They're doing things we couldn't imagine 15 years ago," he said.
In the meantime, there are a few exciting things on the way. They have an EP of original songs in the works, and they are recording an album of covers reminiscent of a live album. "Our music, creativity and relationship are entwined together and there is something so special about doing what you love with the person you love," said Jamie.