Chef Lisabet Summa's Favorite Dish at Elisabetta's
By Darien Davies
Photos: Christopher Summa
A native of Chicago, chef Lisabet Summa's early culinary inspiration came from her mother and grandmother. She worked her way up from a modest kitchen position as a line cook to eventually finding her way to haute cuisine restaurants in Palm Beach and as an instructor at the Florida Culinary Institute before joining the Big Time Restaurant Group.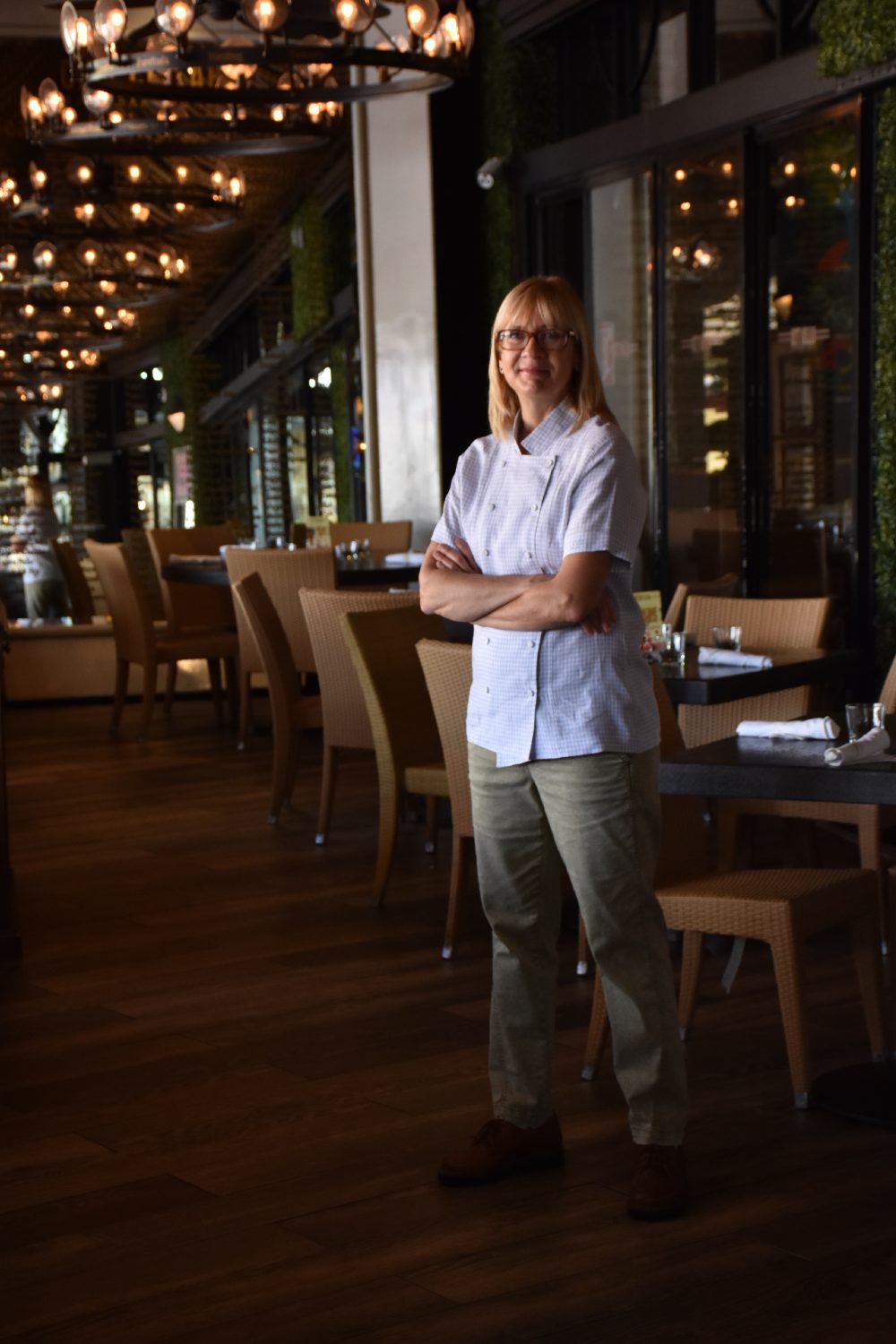 "Everything we can make by hand we do, from the salumi, to the dry aged steaks, to the pastas, gelatos and artisan bread," said Summa, who says that they use locally-available produce but import tomatoes, olive oil, cheeses and flour because it's essential for her dishes. "By cooking seasonally and including some imported Italian ingredients, we're exemplifying the traits of a traditional Italian cuisine – simple, local, farm-fresh traditional techniques."
So what is the now executive director at the Big Time Restaurant Group and Elisabetta's namesake's favorite menu item? The seasonal salad. While she also loves the cacio e pepe and fresh seafood from the wood-burning grill with salsa verde, the Insalata Estiva is the winner. The vegetable-based salad features a soft egg, market vegetables, shaved Parmigiano reggiano and a walnut vinaigrette, and is a unique, delicious, and undeniably memorable dish that changes with the growing seasons. One of Summa's favorite versions is when it's made with small skinny green beans and cauliflower, which are both boiled separately until they are pretty well cooked (not crunchy or al dente). They're chilled and tossed with a walnut oil dressing that's made with walnut oil, toasted walnuts, garlic, and thickened with toasted breadcrumbs to give it some body. The salad is then plated with shaved imported aged Reggiano parmesan and a soft poached egg.
"My friend, who is a chef, author and cooking teacher, Judith Olney, gave me this recipe," Summa said. "I love the richness of the walnuts and the cheese with the vegetables." Oh, a thousand times yes.