Three Local Vendors Taking Ice Cream to New Delicious Heights
By Caroline Bell
You're walking down the palm tree-lined streets of Boca Raton, thinking about what 2020 will bring. Your New Year's resolution was to eat healthy, but with the Florida sun beating down, suddenly you're unable to stop thinking about cooling off with some crazy delicious ice cream. We all know that since it never truly cools down in South Florida, frozen desserts are a year-round necessity, so we profiled the three best places in Palm Beach County where you can get your ice cream fix with fresh ingredients, unique flavors and amazing toppings.
CREMA
Located in downtown West Palm Beach, Crema is a small but chic ice cream shop specializing in rolled ice cream. Alex Celis, co-founder and co-owner of the shop, works hard to ensure that customers are getting the freshest ice cream possible. "It starts with our cream base. There are no hormones or antibiotics in the cream and it's sourced locally. Our ice cream is made fresh to order," Celis said.
Customers are also able to get a front row seat for the dessert-making process because they can watch their desserts being made at the large wooden counters in the back of the store. "We pour the cream on an ice plate and mix in the toppings evenly, wait until the cream starts to form, lay it flat and roll out the ice cream rolls, then we top it off with more toppings," Celis said. "It's undeniably satisfying to watch the process."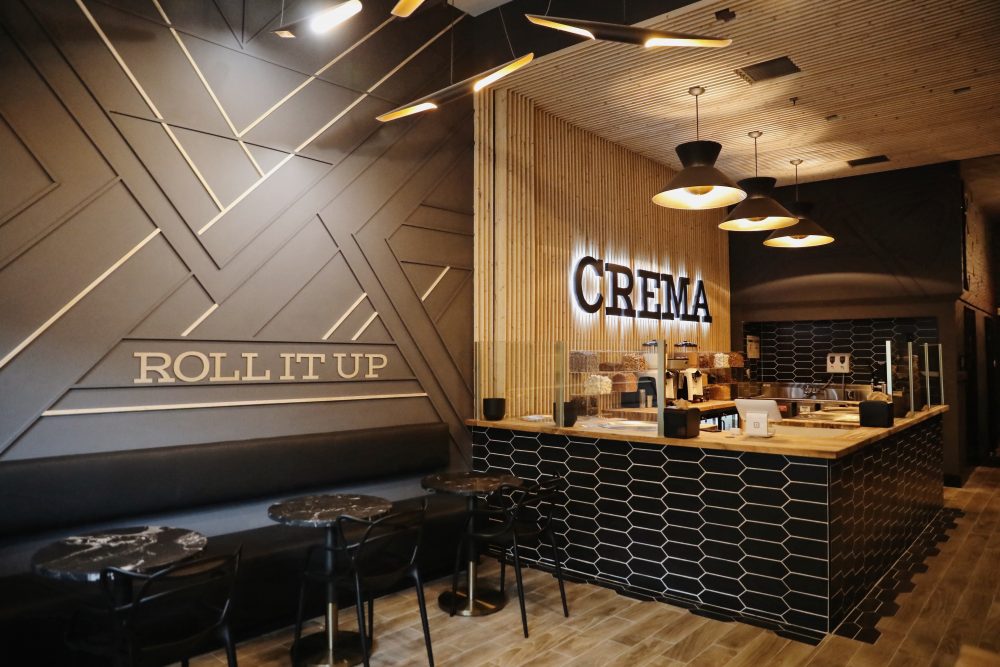 Customers can choose from various "The OG's" rolls that are the delicious brainchild of Celis and his team, or can opt to make their own. The Cookie Monstruo roll is the most popular menu item and consists of vanilla ice cream, cream cookies and Tate's chocolate chip cookies, and is almost too pretty to eat (almost). However, most adventurous customers opt to create their own roll where they choose their base (vanilla, chocolate, mixed or vegan) and up to three toppings, including activated charcoal, hazelnut butter, roasted marshmallows, espresso beans, and more. The majority of the toppings are either gluten-free or vegan, which is great for diners with dietary restrictions. "Customers get very creative and it's great to see what combinations they come up with," said Celis, whose personal favorite is the Smore's Galore roll.
The Crema team plays around with different flavor combinations to determine not only the best rolls to put on the menu, but to also offer seasonal menu items, like the Pumpkin Pie roll and milkshake for fall and winter. In addition to the handmade rolls, Crema also dishes out a Waffle Taco, which is similar to the old-school Choco Taco. "Growing up we remembered eating Choco Tacos and we had to implement it somehow in our menu, and the Waffle Taco was born," Celis said.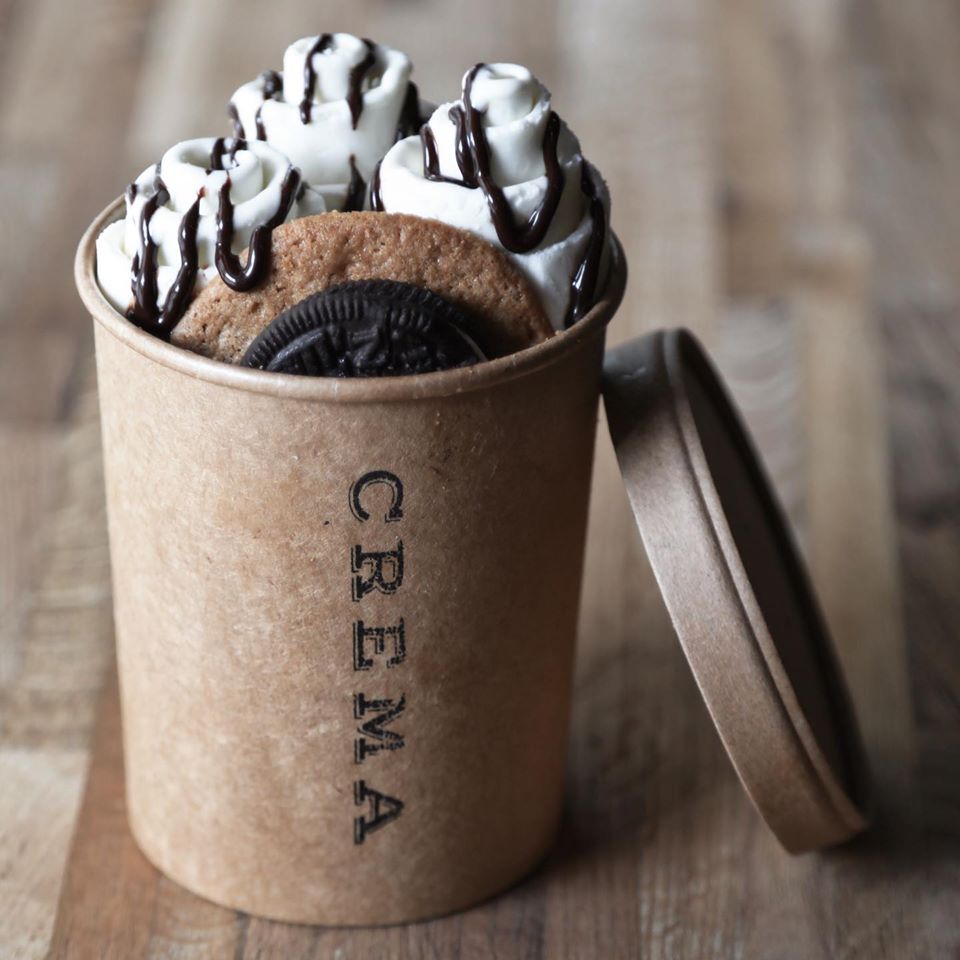 Starting this year, you'll have two options to get a Crema fix because they're opening a second location at Delray Place at the intersection of Linton Boulevard and Federal Highway. The new shop is expected to open in January or February of 2020.
318 S. Dixie Highway #318, West Palm Beach @cremarolls
SUGAR MILK BOBA & DESSERT BAR
Sugar Milk is a small dessert bar located in the Grandview Public Market in West Palm Beach. Their forte is drilled ice cream, which is made by blending ice cream with specialty toppings. The end result is incredibly fresh, flavorful and fantastically fun to eat.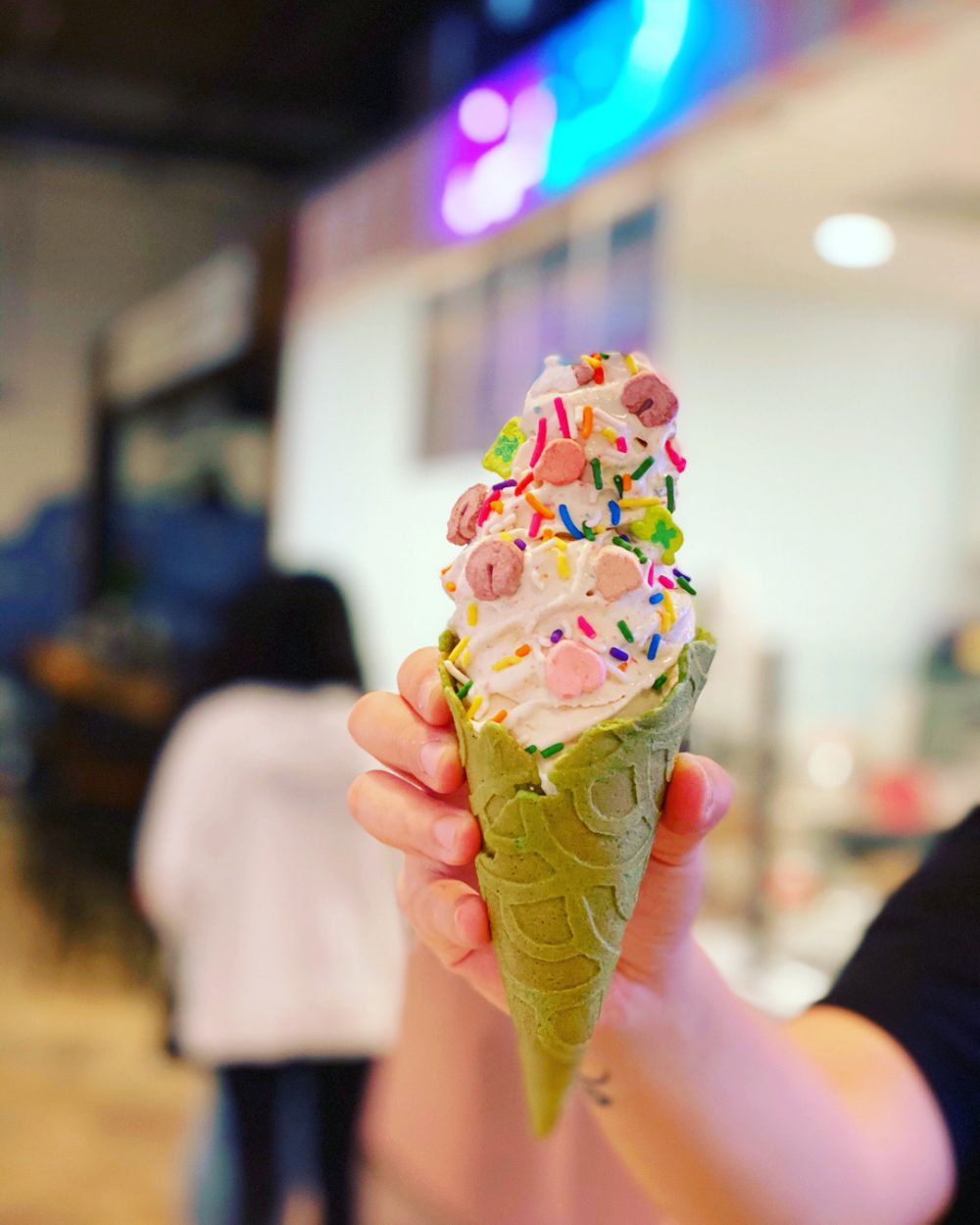 "Our blend-in options are mostly different cereals, Oreos, and even strawberries. So essentially, you are creating your own ice cream flavor. For example, if you mix Oreos in vanilla it would be a cookies and cream ice cream, or if you mix strawberries it would be like a strawberry ice cream," explains Elizabeth Thephithack, owner and operator of Sugar Milk.
While the most popular mix-in flavors are Oreo cookies and Fruity Pebbles cereal, Thephithack says many of the signature menu items were inspired by her childhood favorites. "My favorite is our signature Volcano, which is chocolate ice cream blended with Captain Crunch, topped with Ovaltine, Cookie Crisp, and condensed milk," she explains.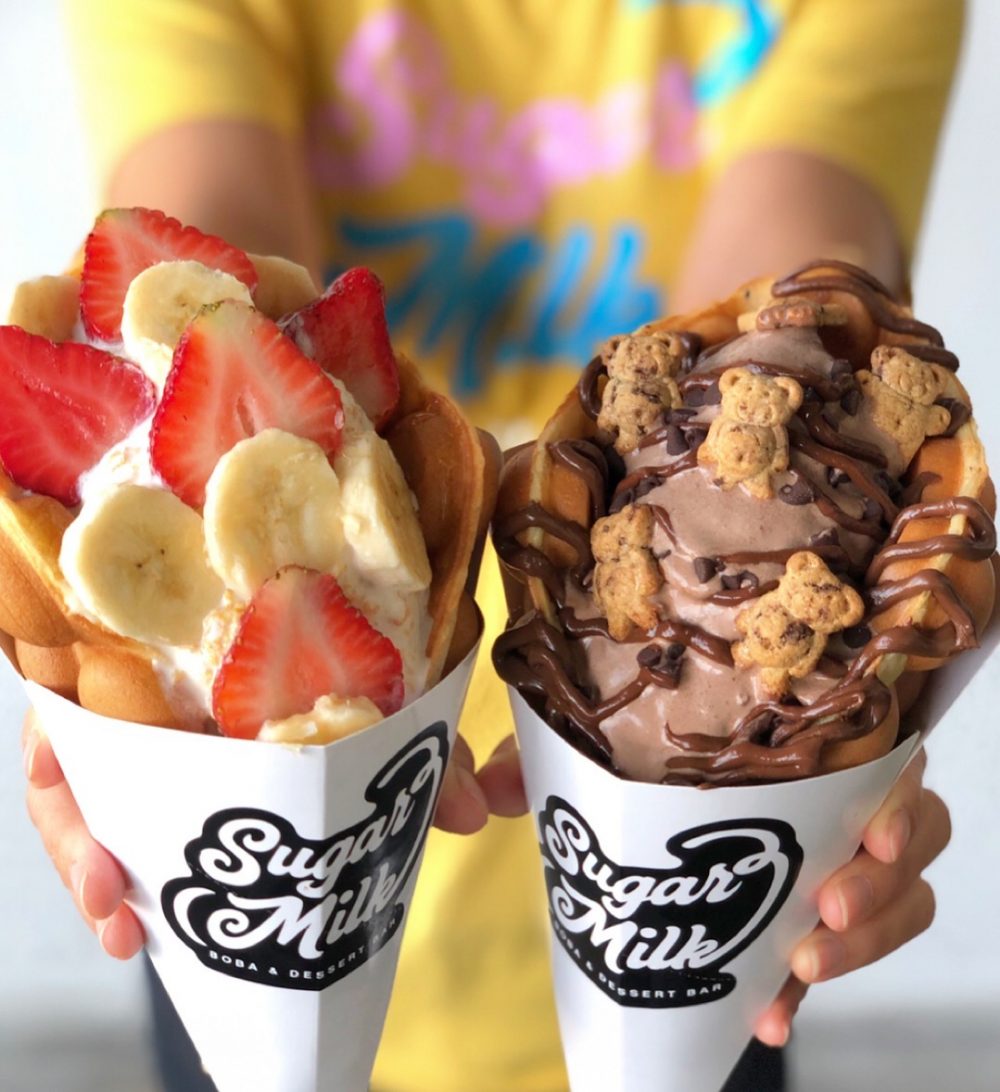 And because no ice cream is complete without a cone, Sugar Milk serves waffle cones and bubble waffles, a unique Hong Kong-style waffle. "The outside bubbles are crispy and the inside is soft and fluffy, almost like a cake," Thephithack said. "The aroma of vanilla and cake is tasty enough where you can have the waffle plain without anything on it, which is what a lot of our customers do. We make all the waffles to order so you can always expect it to be warm and crisp." (Drooling? We thought so.) For the extra adventurous ice cream eaters, be sure to ask for the charcoal black bubble waffle, which Thephithack describes as "a secret menu item."
Sugar Milk gets their traditional waffle cones from The Konery in New York, which specializes in hand-rolled waffle cones made from natural ingredients including fresh herbs, spices and natural extracts. They come in mouth-watering flavors like Red Velvet, Salted Blue Corn and Birthday Cake.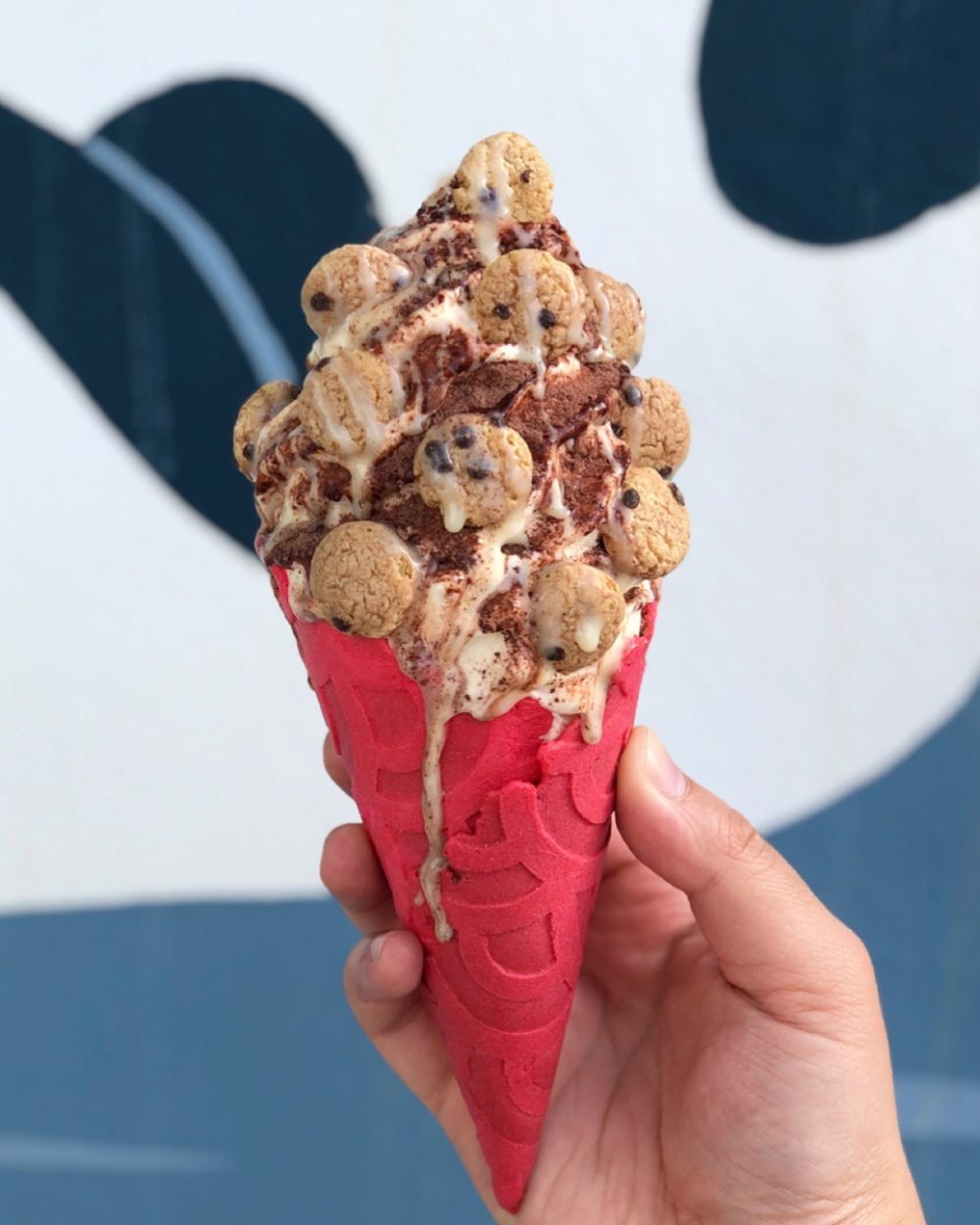 Not only do they serve delicious ice cream, they also specialize in fresh brewed tea, "teafreshers," milk tea, slush, and even cheese tea, which is a lot more delicious than it sounds. The unique Chinese drink is made with sweetened brewed tea and topped with a whipped cheese mousse. Your tastebuds will enjoy a pleasantly unique combination of flavors when you sip the drink from a straw. Be sure to also taste their Butterfly Pea Lemonade, which is blue tea that turns purple when mixed with citrus or acid. It's tas-tea!
1401 Clare Ave., West Palm Beach @sugarmilk_bobadessert
PROPER ICE CREAM
Proper Ice Cream is a small, funky ice cream shop that prides itself on using all natural ingredients and less sugar than traditional ice cream recipes. They believe that using less sugars and zero additives result in a custard-like mouthfeel that doesn't require a drink of water afterward.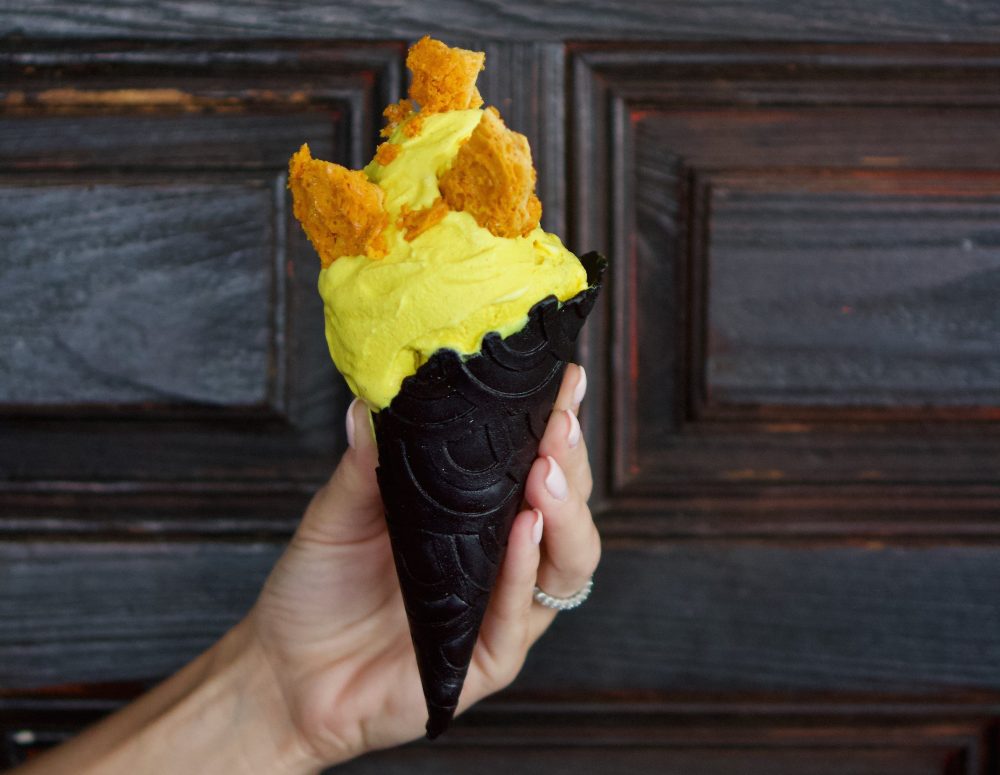 With their bright, handwritten menu and large wall paintings, it's easy to feel like you're part of something revolutionary as you step into the store. The store has two locations, one on Congress Avenue and one on Southeast Fourth Avenue, both in Delray Beach. Ricky Felberbaum, chef and owner of Proper Ice Cream, opened the store after years of working as a lawyer. He calls creating ice cream his "real passion" and is happy to admit that it has grown into a full-blown passion.
"Proper Ice Cream is the only ice cream company in Palm Beach County that makes their own ice cream from scratch, in small batches on a daily basis," said Felberbaum, who attended Penn State Ice Cream College and has not only trained with gelato chefs around the world, but also James Beard award-winning chefs in South Florida. "It's simply proper, the way it should be."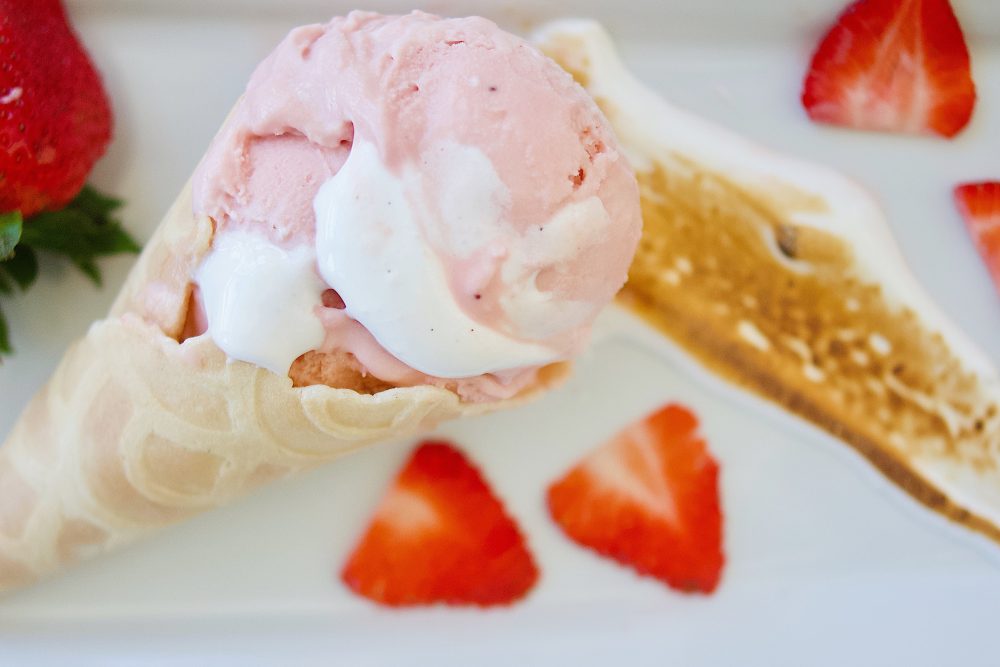 With creative flavors like Coffee & Donuts and Blueberry Muffin, it's easy to see why Proper Ice Cream has become so popular. Many of their flavors are originals, and they even offer non-dairy, and plant-based flavors. "My favorite flavor is our Honeycomb ice cream topped with butter caramel and toasted Italian meringue, but our most popular flavor is Blueberry Muffin ice cream or our house-made World Peace ice cream," Felberbaum said.
In addition to fresh ice cream, the shop also serves sorbets, sundaes, ice cream sandwiches, flavored ice cream cones, and coffee. Happy hour is every weekday from 4 to 7 p.m. where customers can buy one ice cream and the second half price.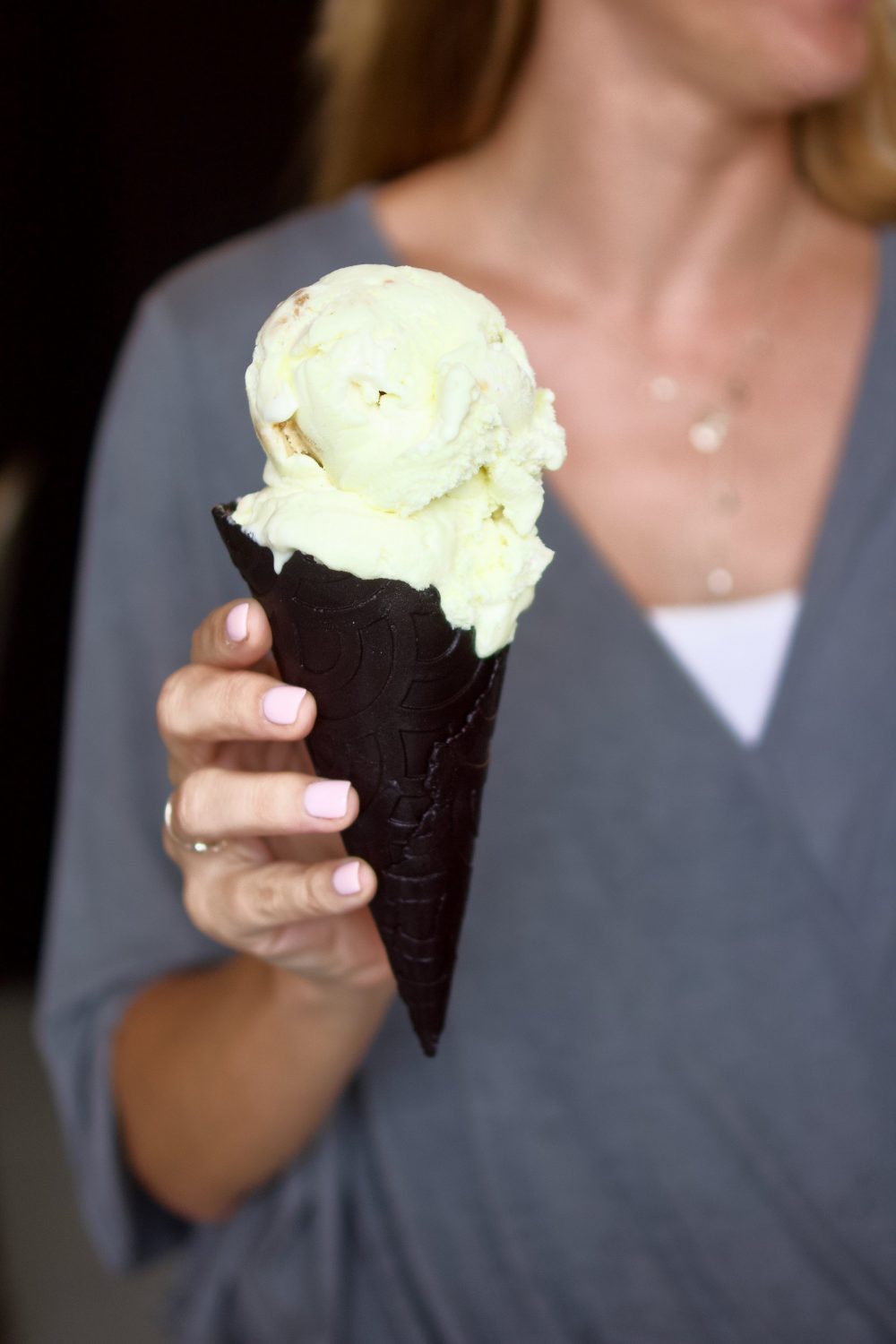 No matter the occasion, delicious ice cream is something we can all get behind. If you're looking for a unique and satisfying dessert experience, or just tired of eating Ben & Jerry's on the sofa, these three ice cream shops will definitely have you screamin' for the cream.
75 S.E. Fourth Ave, Delray Beach and 1445 N. Congress Ave. #9, Delray Beach
@propericecream