Owner Albert Poliak On Six Years Of Providing Live Music
by David Rolland
Photos: J. Skolnick
These days, The Funky Biscuit often has a packed house to see national touring acts or local favorites. However, owner Albert Poliak says that wasn't always the case. Growing up in Washington D.C., Poliak was used to having lots of choices of where to see live music. "People down here weren't used to having a venue featuring live music five, six and often times seven nights a week. It took some heavy lifting to train people that you can go out and see a great artist on any given night."
In his younger days, Poliak was a singer, songwriter, and touring musician, playing with a variety of bands. He eventually found his way into the investment banking industry, but his passion for music remained, so he juggled the two careers over the next 28 years. One evening he was performing at Club 303 in Boca Raton. "The room sounded great and during a set break, someone mentioned the space may become available." Poliak eventually decided to invest in the spot.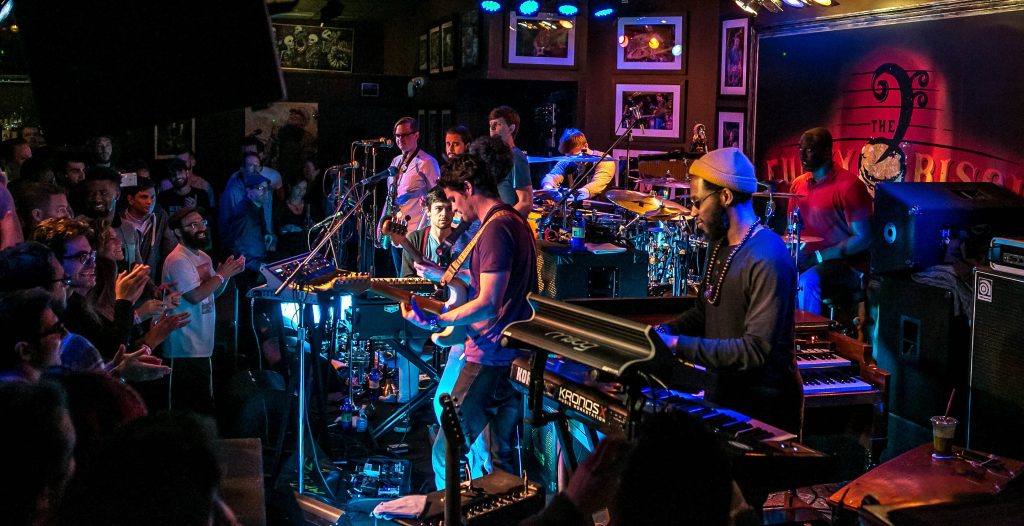 Originally, he intended it to be a sleepy little musician's hangout. "I wanted to tie the concept of music and food together somehow and needed a name for the place, so I sent an email to all of my musician friends asking for their suggestions and feedback". However, when he was driving his two daughters to school one morning, he said to them "how about The Funky Biscuit?" "My daughters hated the name, but when I got home, I Googled it and discovered a site called Urban Dictionary. When I saw the definition of a funky biscuit, I said 'that has to be the name'." That definition, which is prominently displayed on The Funky Biscuit's website reads, "A beat or bass line that rocks the membranes of your brain, brings about a feeling of hedonism and ecstasy and puts a smile on your face." The Funky Biscuit was born.
When the doors opened in July of 2011, The Funky Biscuit was outfitted with a quality sound system and extensive backline, including Poliak's favorite instrument, the Hammond B3 Organ. "I soon realized that this was not going to be a 'sleepy little' endeavor. I tend to do everything in excess, so I quickly became more aggressive with the type of acts we brought in and began to fill the calendar in a effort to really become a premier concert venue." Among the heavy hitters who have performed over the last six years are Gregg Allman, Johnny Winter, Leon Russell, and Jorma Kaukonen of Hot Tuna. Some of the upcoming national acts coming to The Funky Biscuit include New Orleans favorite Eric Lindell on November 16, singer-songwriter Edwin McCain on December 8, and The David Bromberg Quintet on December 16.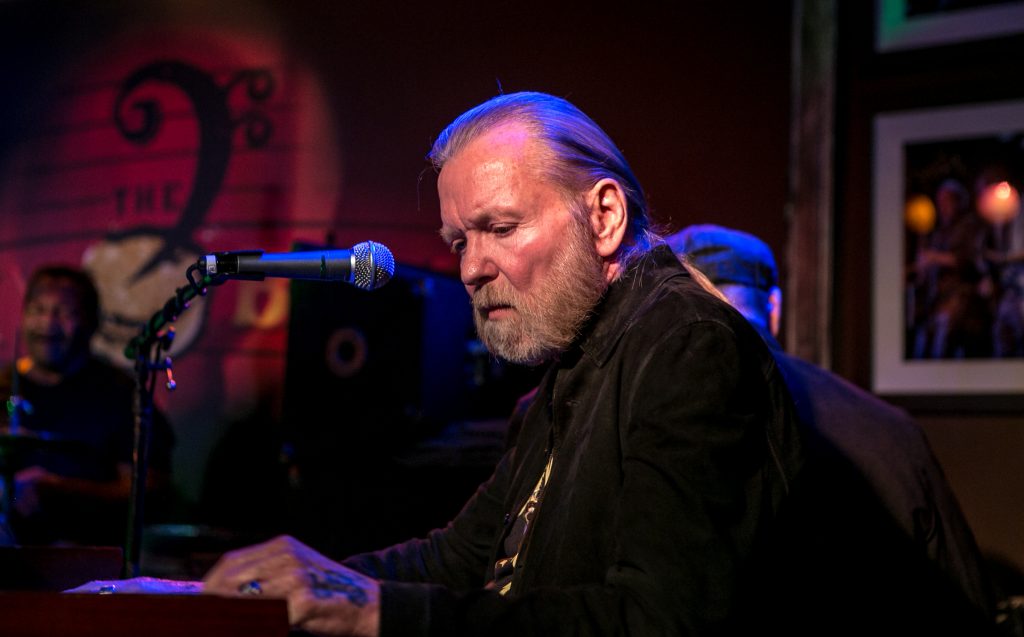 The Funky Biscuit brand has grown beyond Poliak's wildest dreams, so much so, that he is looking to expand into other locations. That doesn't mean there haven't been challenges along the way. One aspect that has frustrated Poliak to no end is that The Funky Biscuit is primarily regarded as a live concert venue and not for the great food that it features. "Our food is fantastic and we are introducing a brand new menu next month. Our goal is to get the message out to everyone that The Funky Biscuit is not only a quality live concert venue, but also a great place to grab a bite to eat."
Musically, there have been so many great artists that have graced The Funky Biscuit stage. Poliak says, "I've been very blessed to have had the opportunity to share the stage with some great musicians over the last six years, and I am both humbled by and grateful for those special moments. However, I try not to let myself get too comfortable on stage because it's not about me, it's about the artists. It's really their house…I'm just renting a room with a great view."
Visit www.funkybiscuit.com for a list of upcoming shows