West Palm Beach Record Store Brings A Vinyl Revival
By Sean Gordon
Photos by Alexis Paige
Founded in 2014 by vinyl enthusiasts, Jesse and Melanie Feldman, Rust & Wax is West Palm Beach's destination for vinyl records and vintage pieces. What began as a labor of love through online stores and occasional pop-up stands on the weekend has transformed into the meticulously curated store that exists today. "It's a passion that's just evolved. We started out at flea markets and estate sales hunting for records and it just grew from there," Melanie said.
After having a pop-up at a block party during the early stages of Elizabeth Ave Station, the Feldmans were approached to open up a full-time shop. Since teaming up with The Station in 2017, they have grown Rust & Wax from a 10-by-10 foot space with a selection of 300 records to an 800 square foot space offering more than 3,000 records. After this feature was published in print, Rust & Wax announced their new location coming to the 500 block of Clematis, along with their Elizabeth Ave Station family. In the meantime, they will have a temporary location at Industry Alley WPB.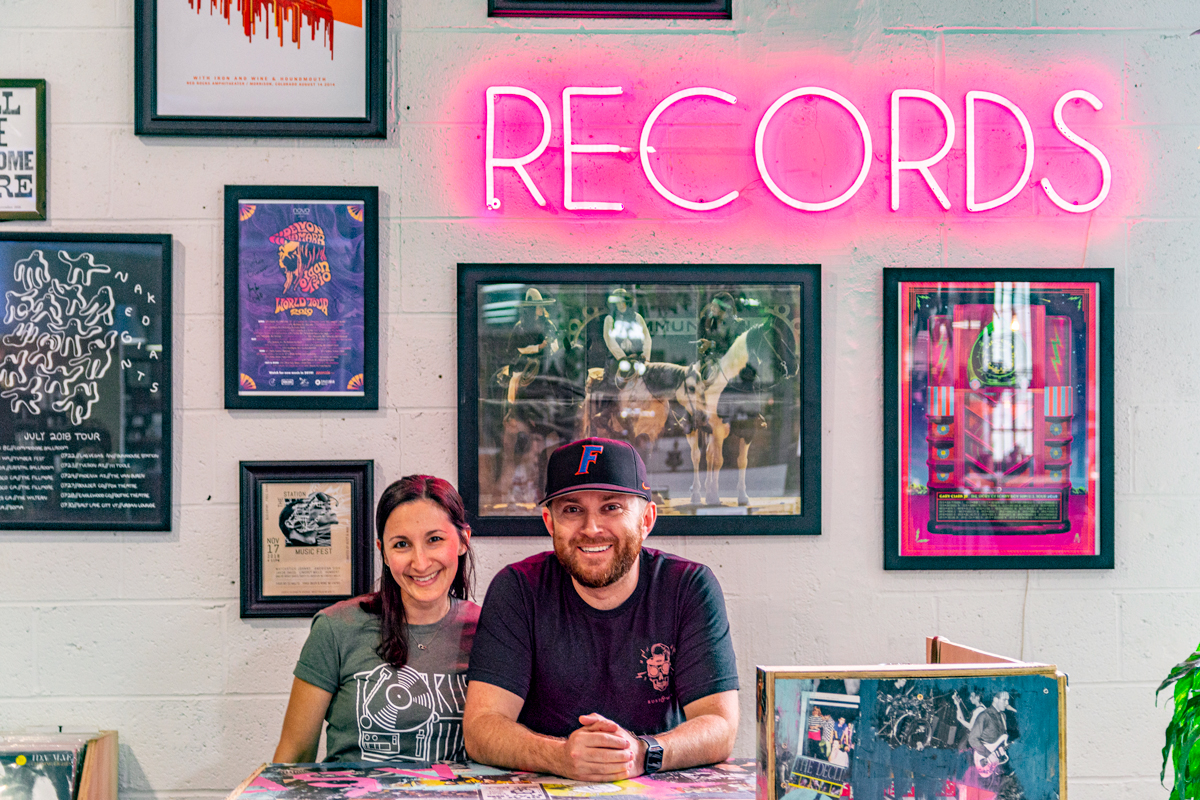 Whether you're an avid record collector or are just getting into vinyl, Rust & Wax has you covered. "We love it when customers come in and say, 'I like these three bands but I'm looking for something new,'" Jesse said. "Then we have the fun task of combing through our collection and figuring out what new music we can turn them on to."
In their efforts to put together the best possible selection for their customers, Jesse and Melanie are constantly seeking out new batches to search through so they can add to their ever-expanding catalogue. "The other week, we spent four hours on a Sunday in a storage unit just digging through a set of 4,000 records. It's never-ending" Jesse said.
Rust & Wax has a thorough vetting process when it comes to the collection of records they offer. They are always searching for the highest quality vinyl, as well as music they know their customers are interested in. "A lot of what we're looking for is a 'you'll know it when you see it' kind of thing. We really know what our customers want," Jesse said. When pawing through the various crates at Rust & Wax, you will notice a wide variety of genres ranging from classic rock and jazz to hip hop and modern pop music. "We don't have a huge space so we try to curate a collection where everyone can find something they'll like," Melanie said.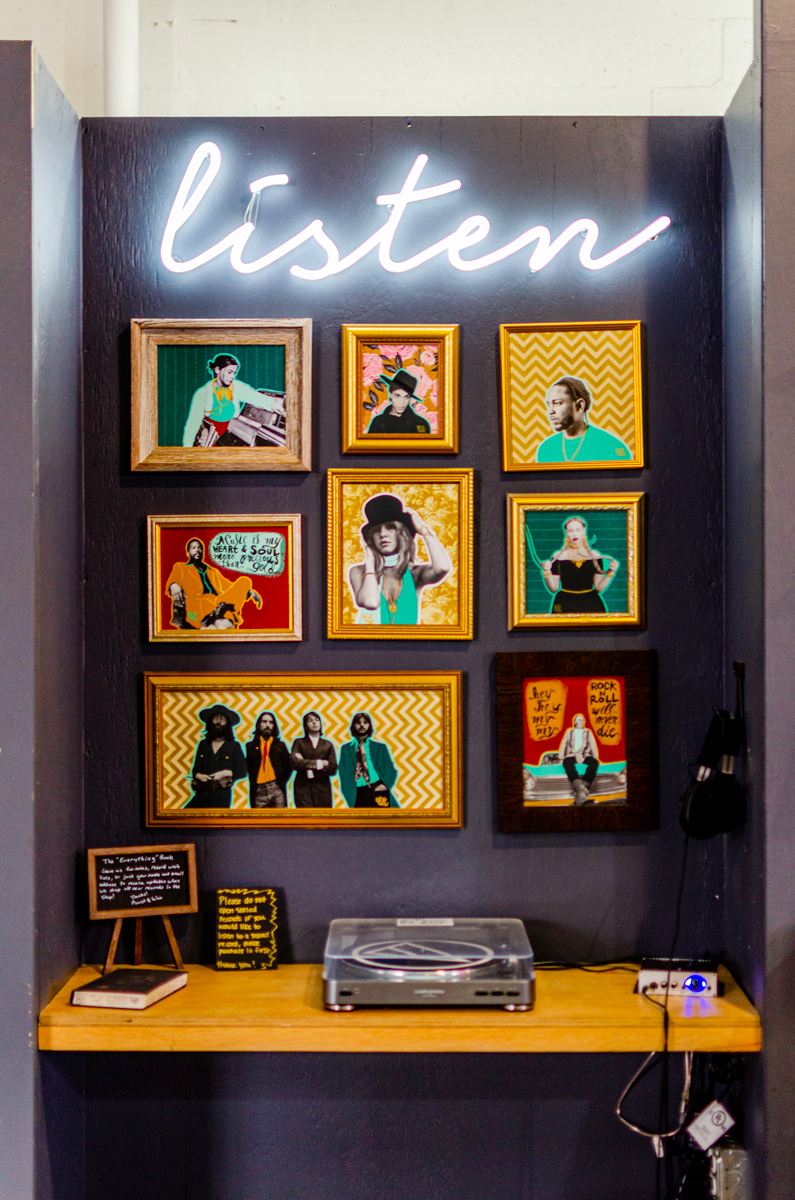 Every Friday morning Jesse and Melanie will introduce a record drop of 100-200 new records that they affectionally refer to as a "love letter" to their customers. "We've come to know and love the vinyl community in this area and it's been undernourished because there aren't a lot of record stores around," Jesse said. "So each time we do a drop, we're doing it to let them know that we hear them, and want to bring them what they're looking for."
Rust & Wax is a local leader in the recent resurgence of vinyl record collecting among younger and older generations alike. In a digital age where music is readily available at the touch of a button, they believe vinyl still holds its value.
"There's something to be said about having a record collection and putting together the pieces. It's that tangible aspect of holding and owning music," said Jesse, who believes that the act of shopping for new music to amplify your record collection is an experience in and of itself. "Each time you go into a record store, it's different. There are records you'll always be searching for and won't find. So you get this experience of constantly being on the hunt, and that's just fun."
While Rust & Wax is in between locations, we encourage readers to visit their Instagram and website to shop online.
1500C Elizabeth Ave., West Palm Beach
@rustandwax