Ways to Live More Sustainably That Don't Involve Hugging Trees
By Jessica Tzikas
Living sustainably doesn't have to only be a trend. After all, it's a must for protecting our planet. Here in Florida, being surrounded by nature and the ocean breeze makes it even more top of mind for locals. If you are hoping to change some habits and start living a more environmentally friendly life, don't let it overwhelm you. These are some sustainable changes to implement in Palm Beach County that are less intimidating than starting a compost and feeding the worms.
Bring a cup to a coffee shop
Waste is a huge issue when it comes to our environment and single use cups contribute to that. Whether you are frequenting Starbucks every morning or helping support your local coffee shop, getting a new plastic or paper cup each day is not ideal. Instead, find some shops that allow you to bring your own mug or reusable cup. The only thing better than a latte from The Lokomotive in Jupiter is enjoying it while protecting the ocean at the same time (and getting 20% off for bringing your own cup).
Use reusable bags
You may have once kept a reusable bag or two in your trunk but have since forgotten about them. Here in South Florida, reusable bags are super important as plastic bags threaten our local waterways and marine animals. Whether you are running into Publix to pick up a chicken tender sub or scouting out local produce at the West Palm Beach Green Market on Saturday morning, bringing your own bag is a great way to jumpstart a sustainable life. If you can't kick the plastic bag habit, give them another life. You can use plastic grocery bags as a bathroom trash can liner or to pick up after your dog.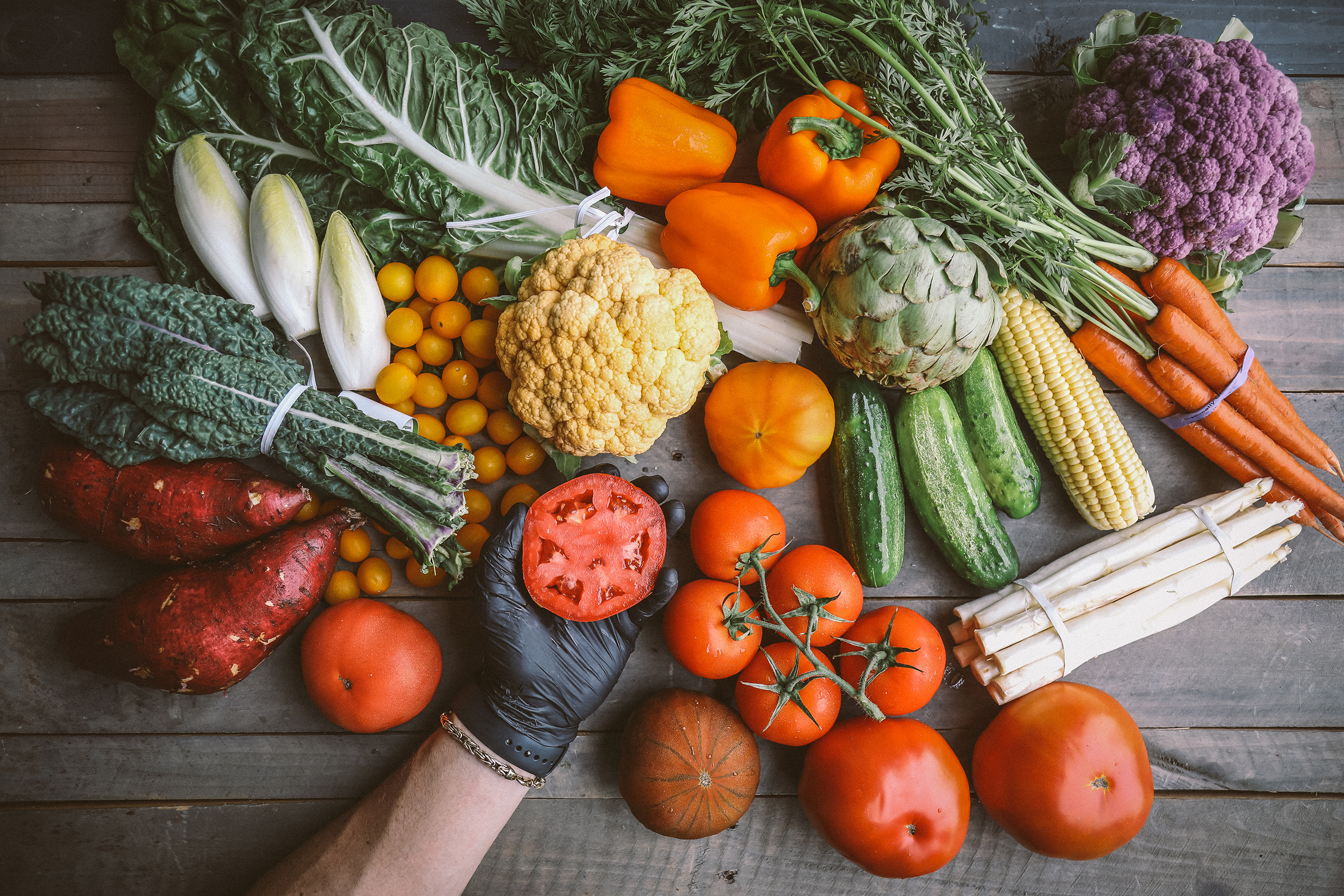 Eat locally grown
If you are opting to dine out, consider a restaurant that uses locally grown food. Some great options here in South Florida include Buccan Palm Beach and Avocado Grill in West Palm. Celis Juice Bar in West Palm, who is known for their juices and smoothies, also sells locally grown produce that you can either pick up or have delivered (delivery is eligible in Downtown West Palm and Palm Beach Island). Eating and buying local helps support local farmers.
Air dry your clothes
It may seem old fashioned, but air drying your clothes is a great way to help the environment. According to Green America, air drying reduces your carbon footprint by a ton. It also reduces greenhouse gas emissions and not to mention, can save you lots on your energy bill. Luckily, here in Florida, all we need is one of our many sunny days to dry our clothing. Perfect if you're trying to embrace a slow lifestyle in addition to a sustainable one.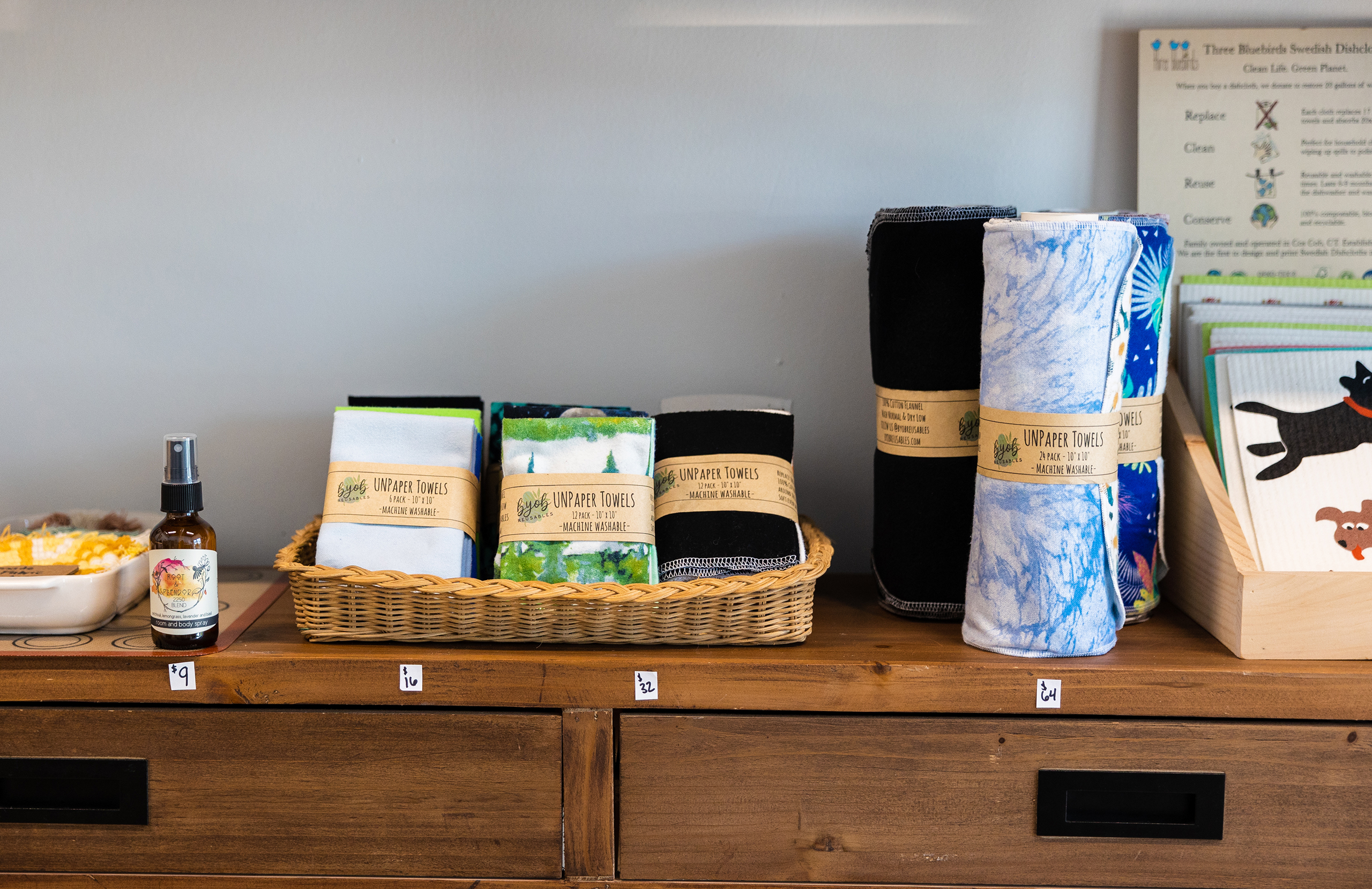 Refill your products
Buying body wash each month is doing more damage to the environment than you may think. Instead of your weekly Target trip, stop at a place like Zuke's Refillery in Delray Beach. There, they offer home and body products in bulk, all sustainably made, free of plastic and mostly from Florida-based makers and producers. You can bring your own used containers from home or stop in to learn more about their methods for a more sustainable life.
Avoid overconsumption and shop locally
As consumers, we are constantly buying – whether it's things we actually need or things we see trending on social media. Whatever the reason for shopping, try to avoid big box stores and stick to local shops instead. Secondhand shops, like POSH Consignment by V in Boca Raton or Kismet Vintage in West Palm, are a great way to avoid overconsumption and find some awesome things.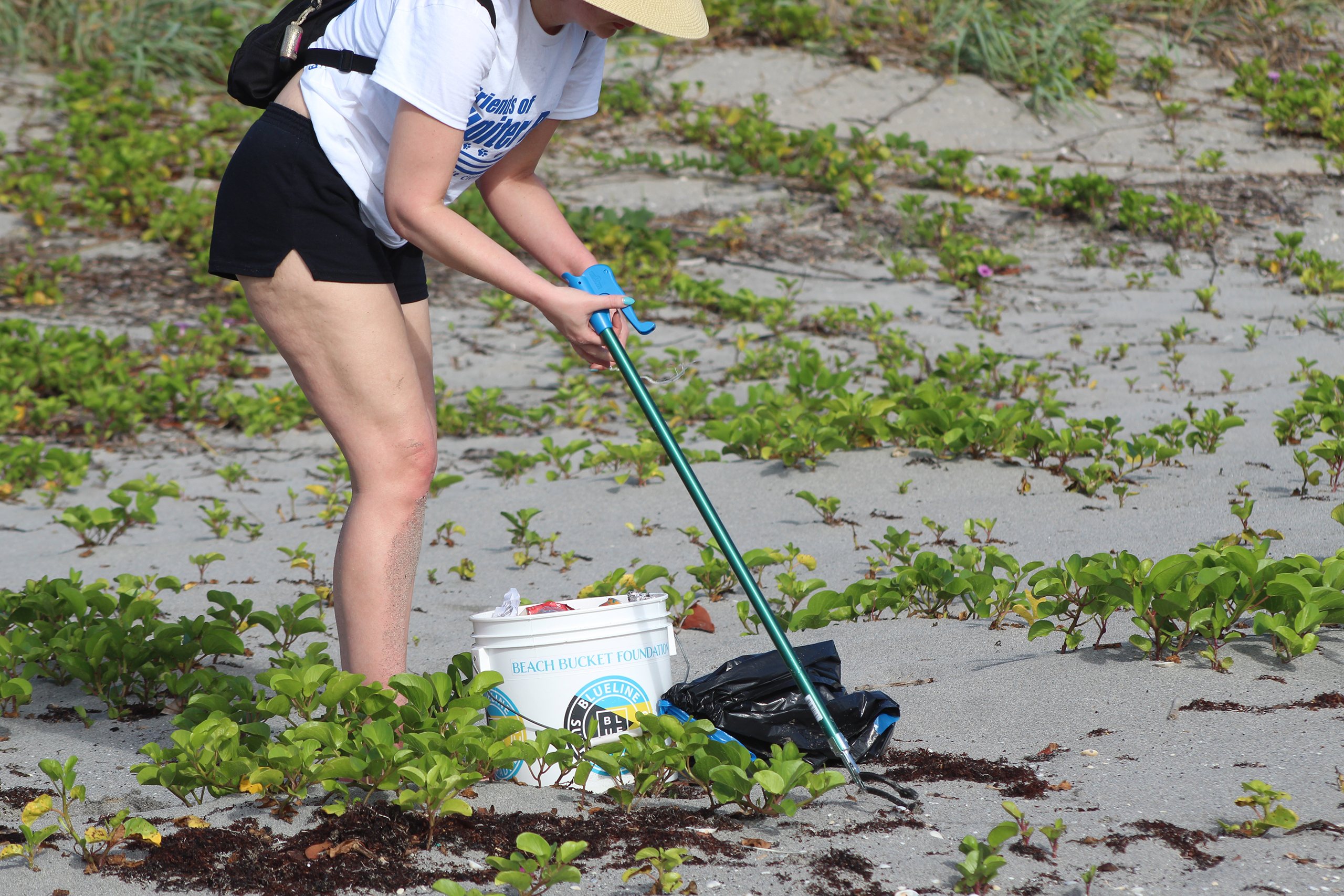 Pick up trash when you walk the beach
Do you spend your mornings walking along the beach? Help the environment while you do it by picking up trash you see as you walk. To get even more involved, find a Beach Bucket Foundation cleanup station near you (they have South Florida locations from Boca Raton to Jupiter). This is an easy way to help your neighborhood beach while still enjoying a beautiful Florida day.
Conserve water
Water is a huge thing here in Florida and conserving it is more important than ever. Here in the south, doing things like choosing drought-resistant native trees and plants for your landscaping or updating your faucets and toilets to be ultra-low flush are great ways to conserve. But if you are looking to start simple, covering your pool when you aren't using it, setting your sprinklers to run in the morning, and changing out your shower head to something low flow can also make a big difference.