Wood Fired Goodness In Many Forms
by Darien Davies
Let's face it. Pizza tastes great at all times of the day, regardless if it's 4 a.m. when you're beer burping, or at 2 p.m. when your aunt decides to split the check. Thankfully for us, we can omit the Papa John's and Pizza Hut pizzas because we have a clutch pizza locale that is welcoming, delicious and exactly what we're looking to shove in our gourd. Tucci's Fire N Coal Pizza is one of the area's best pizza (and more) places that is located in a tiny stand-alone building tucked just south of Mizner Plaza in Boca Raton and is perfect for lunch, dinner, takeout and more.
Alberto Aletto, the owner, is a first generation Italian American who believes in hard work and integrity. He and his wife Melanie have three kids: Luca, 12 years old; Dominic, 9 years old; and Giada, 5 years old. Alberto knows that he won't have to search far for what it means to be an honest business owner. This is coming from a person who accidentally sideswiped a car (to avoid another car) en route to our interview, and who was late so he could wait around to let the owner know what he did. He still showed up to our meeting with a smile (I was late, too), to boot.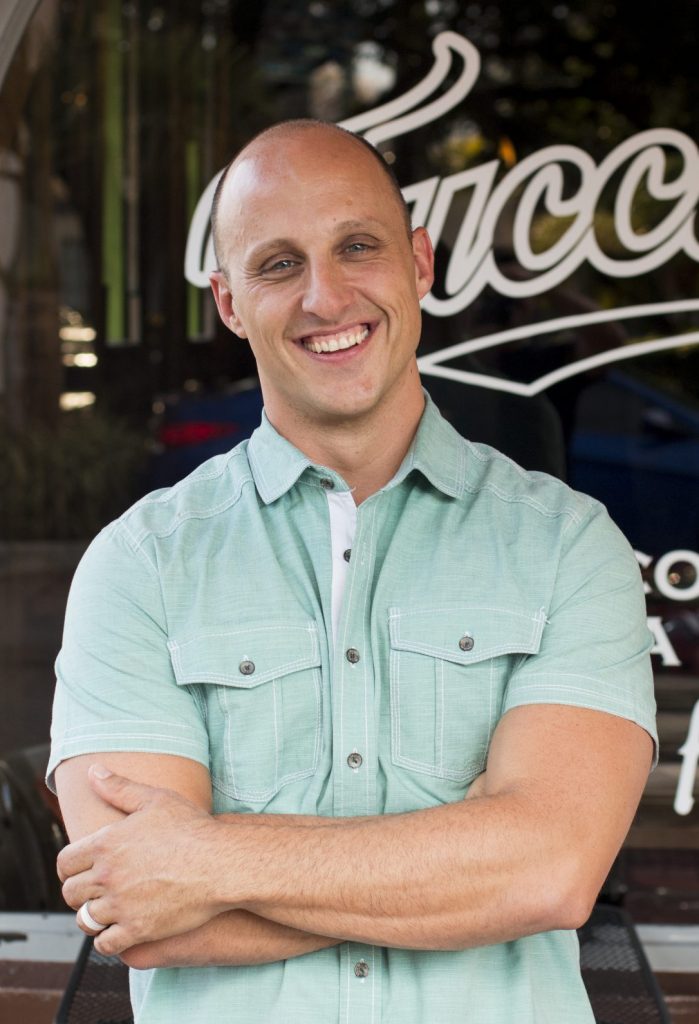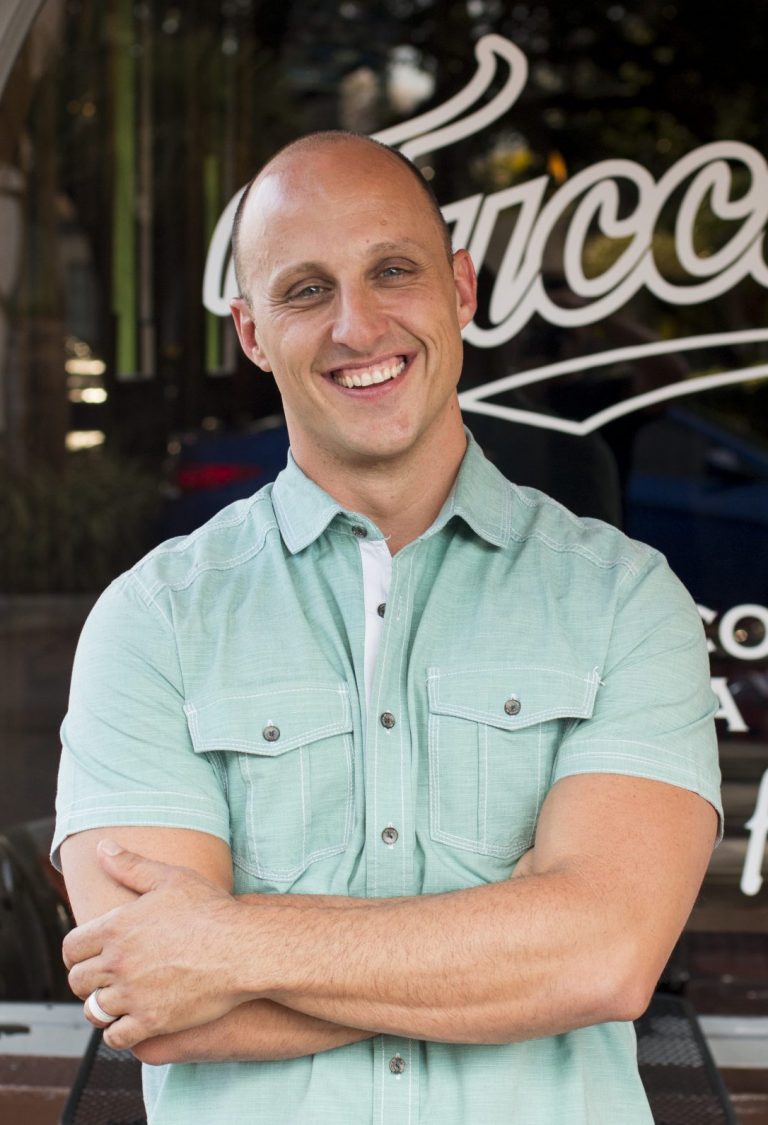 Alberto's family moved to Boca Raton when he was 8 years old. He always thought that he was going to join them in the jewelry industry, which he did for several years, but switched gears when he was 30 years old.
"As soon as I left school I knew I wanted to be in the jewelry business," said Alberto. "I knew that whatever I did after that had to be fruitful." After around fifteen years in the jewelry business, he decided it was time for a change. And thankfully he did, because he crafted a delicious little gem of a pizza joint, which can be difficult to find in South Florida.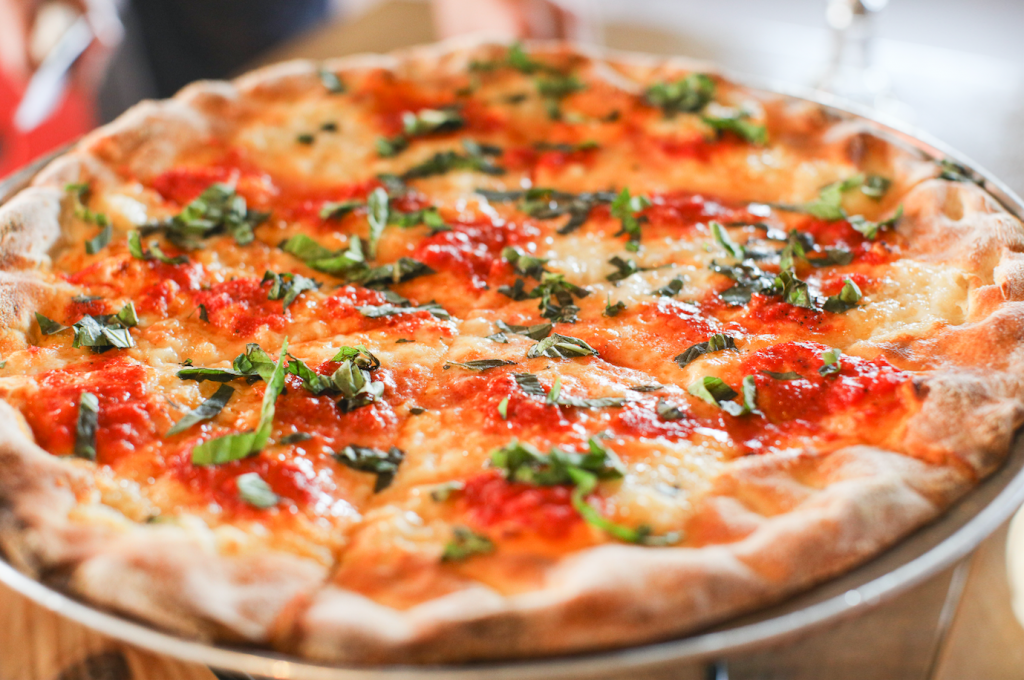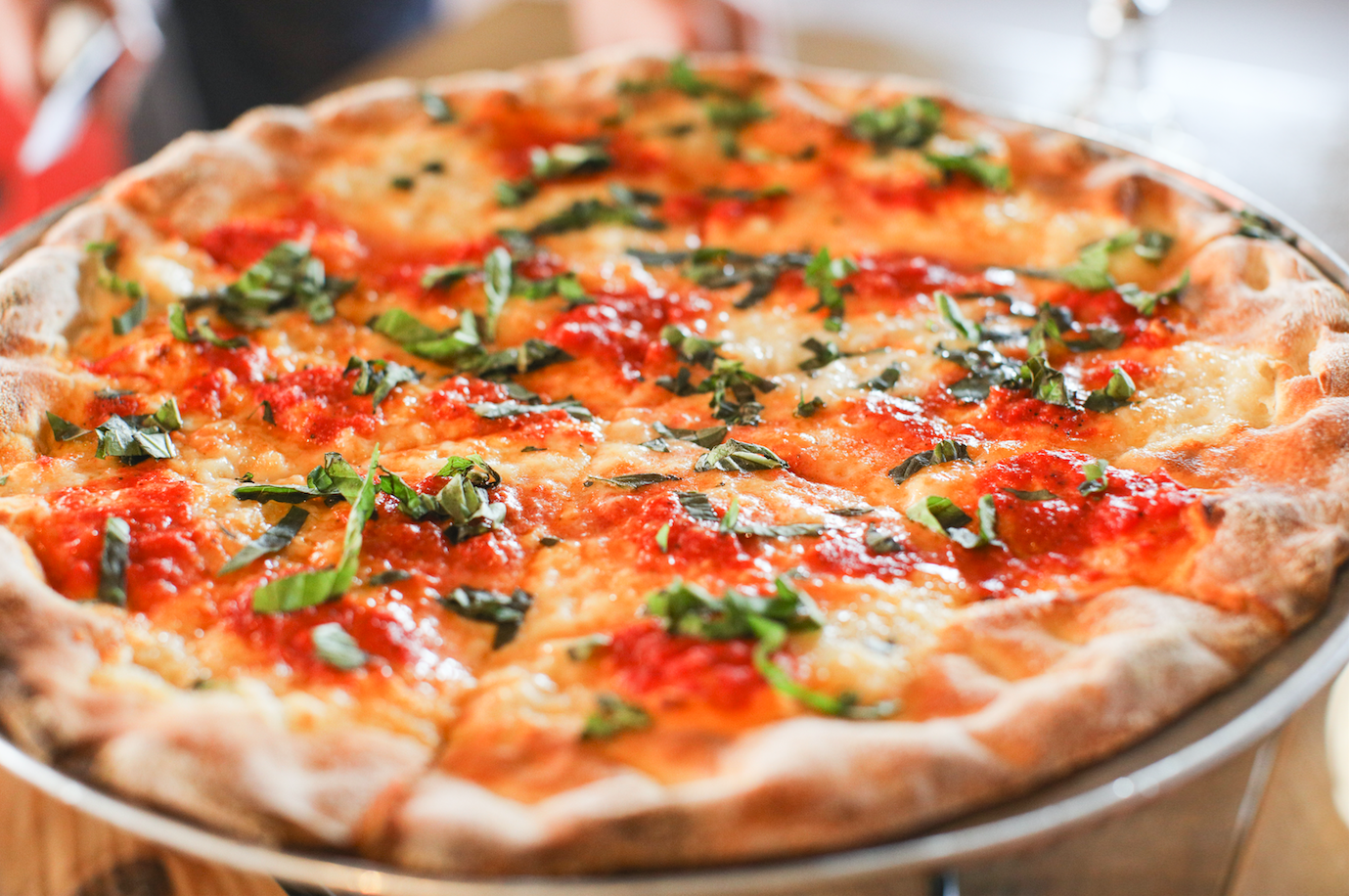 He opened up in a location that previously housed a pizza shop, and quickly made it his own. His parents are from Naples, Italy and (obviously) had to approve of all recipes before he dished them out of the kitchen.
Their No. 1 seller is the Margherita Pizza, which is made with the unassuming ingredients of Buffalo mozzarella, tomato sauce and basil ($19.95 small), but tastes so stupid good that you'd think the ingredients have been elevated by either compliments or soft petting. They cook their pizzas at 750 degrees for about seven minutes and stick to the non fancy pizza renditions.
And what about fresh eggs dropped into the middle of the pizza? "We never had eggs in here," said Alberto. "If it's not done right, it's not good. The egg can either be undercooked or overcooked" and both are awful.
Thankfully, he knows the difference. And so does his team. The majority of his team members have been with him since the beginning – nine years ago – and he swears they can sling pizzas better than he can.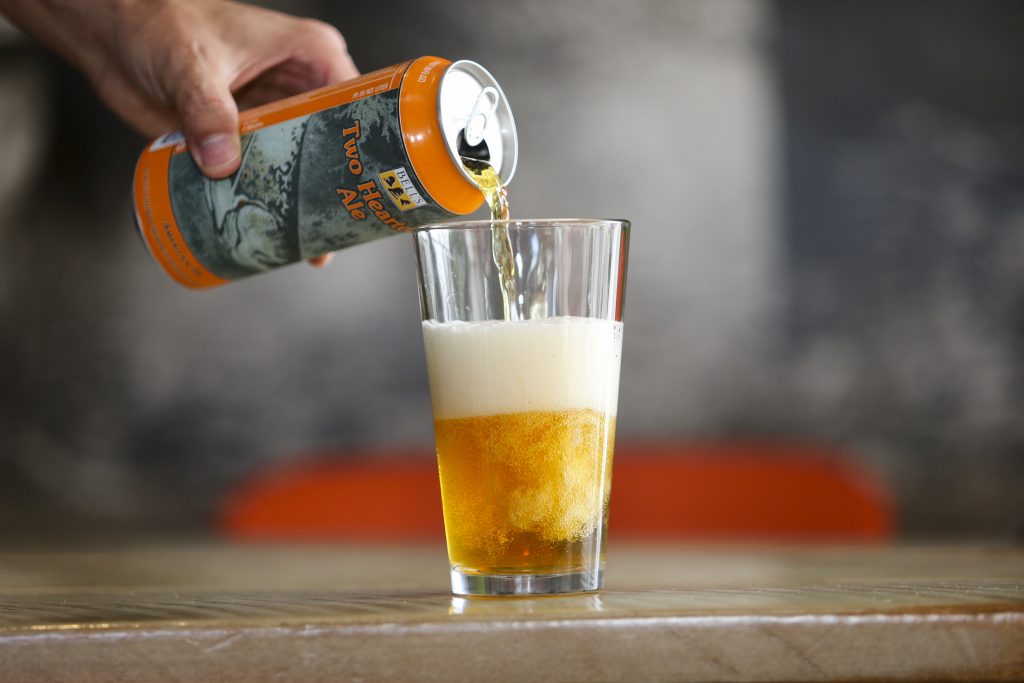 "My mind is going 100 mph at all times," said Alberto. "I always say to my wife that you have to learn to follow before you can lead. If you don't know how to take directions, how can you give? If you think you know everything, you won't learn anything."
This includes being more than a boss. Alberto understands how important it is to show his guests a good time, show his team members a good time, and educate guests about the importance of the char.
"The char is part of what we do," he said. "It's not traditional New York or Italian style. It's Tucci style." And it is, especially when you meet this foul-mouthed and chill-but-intense, happy-about-life Italian, who named this restaurant after himself: Albertucci, aka Tucci (little Albert).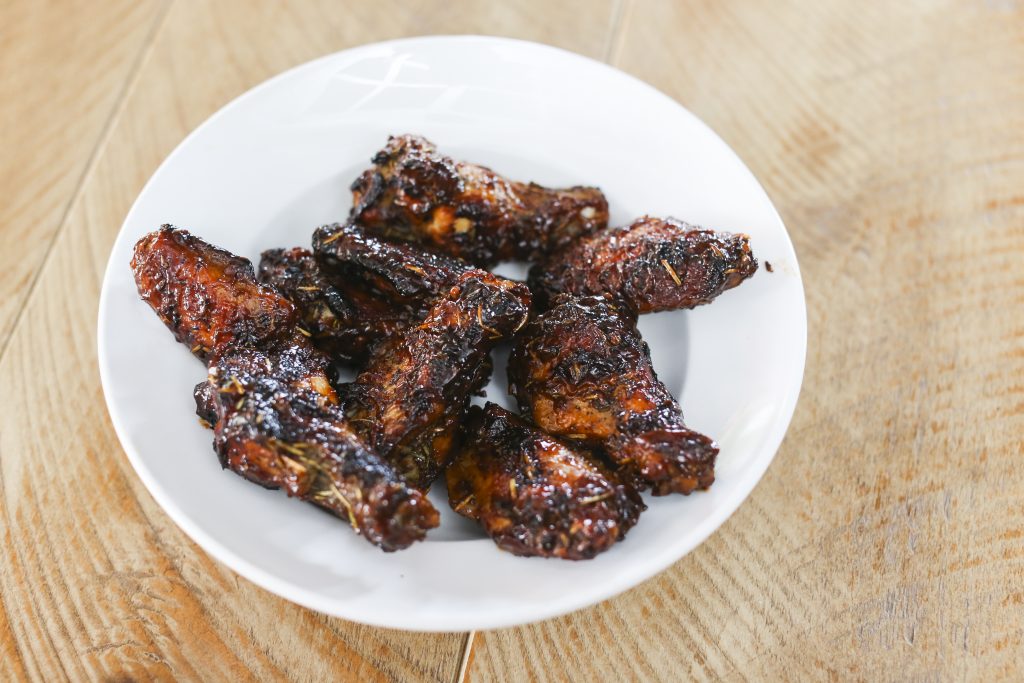 "I have a great time with my employees," said Alberto. "I pride myself on ingredients, consistency, passion and integrity" (which is overused and underdone) to provide an elevated experience for his guests.
He has a small crew but a big heart, which you can easily see when you visit on a Sunday night and have to stand at the intimate bar while waiting for your to-go food. But, you end up talking to a few people who are about one degree of separation apart from you, and who share their beer with you so you are available to taste more than you ordered.
Bottom line: Tucci's is much more than a destination for delicious pizza. So visit soon and bring me leftovers.
50 NE 1st Ave, Boca Raton