Photos: The Woods Jupiter
Relaxed.  Sophisticated.  Comfortable.  These are just some of the words being used to describe Tiger Wood's new venture into the restaurant game with The Woods Jupiter.
The Woods Jupiter opened on August 10 in Harbourside and features New American Cuisine consisting of great American dishes that are uniquely modified to make them even better.  Plus you'll find lots of local crafts, a killer wine list, and of course lots of sports.  Need a place for an after-work business dinner?  This is the place.  Want to hang out with your buds for Saturday and Sunday afternoon football?  Yep.  Bringing the whole family? The Woods Jupiter welcomes you.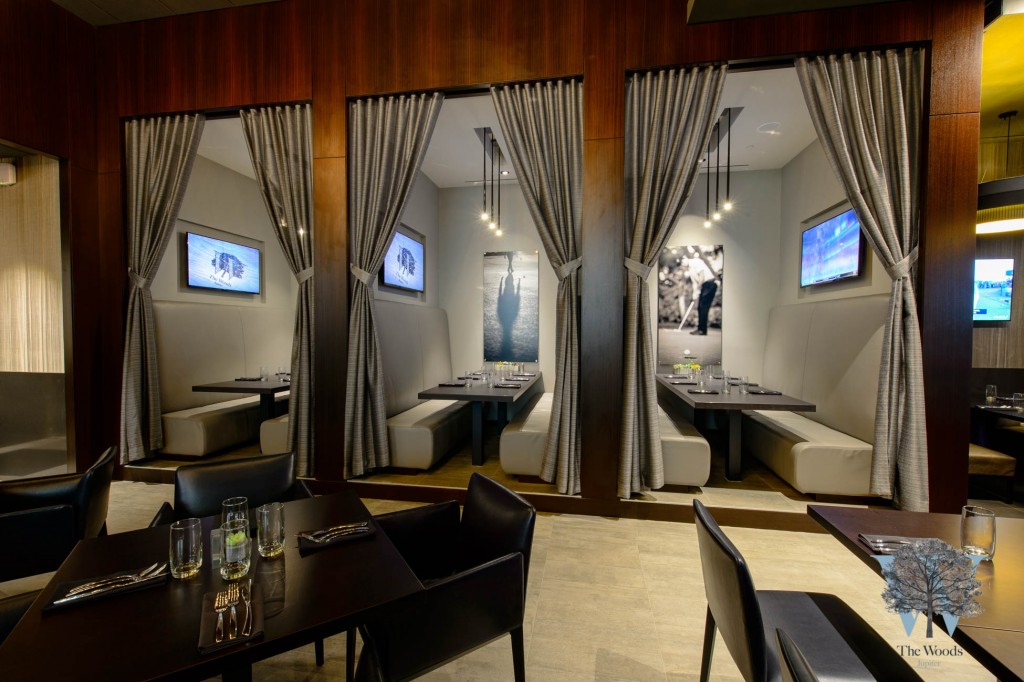 According to the man himself, the Jupiter area is the perfect location for his sport and dining club.  "It's exciting that The Woods Jupiter is now open, and I look forward to enjoying my restaurant as much as I hope everyone will.  I envision a place where people can meet friends, watch sports on T.V. and enjoy a great meal.  I wanted to build it locally where I live and where it could help support the community".
Currently open for dinner only (4p-11p), lunch service begins Saturday, September 12.  Private dining is also available, and reservations are available for 6 or more guests.  The Woods Jupiter is confident guests of all ages will have a memorable experience at this new, one of a kind restaurant.  For info and reservations call 561-320-9627.
You never know, TW might just be hanging at the bar or sitting at the table next to you.