By Giana Pacinelli
It's greasy. It's messy. It could never come in a "low-calorie" version.
But whether it comes from a bucket or served up on a bun, there's something comforting about that first bite of fried chicken.
No doubt you're now wondering: "Where can I find some authentic fried chicken?" Would it surprise you that the answer is Boca Raton? That's where you'll discover Fran's Chicken Haven, purveyor of good, old-fashioned, Southern-style fried chicken since 1964.
"You can't get good fried chicken at many places. KFC left because we came back," says Chris Stuart, current co-owner of Fran's Chicken Haven. "One of the main things we planned when we took it over was to go back to the original recipe – the way it should've always been."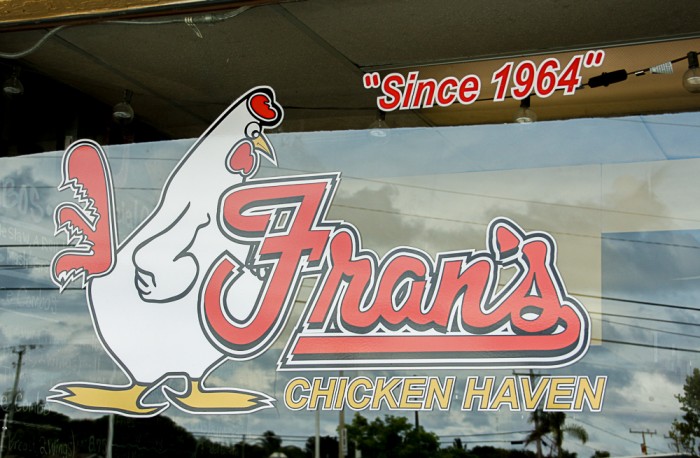 The restaurant's namesake, Fran Gerace, and her husband, Joe, sold Fran's Chicken Haven 10 years ago. After that, new owners tried to put their own spin on Fran's fried chicken recipe – unsuccessfully.
However, when Stuart and his father bought Fran's Chicken Haven two years ago, they were determined to take the fried chicken back to where it all began – that greasy, messy, good stuff.
"It's not just regular fried chicken," Stuart says. "It's the recipe that really makes it. There's a little bit of science to it." He makes sure the fryers are at the exact right temperature when frying the chicken, and multiple timers ensure that all components are properly cooked.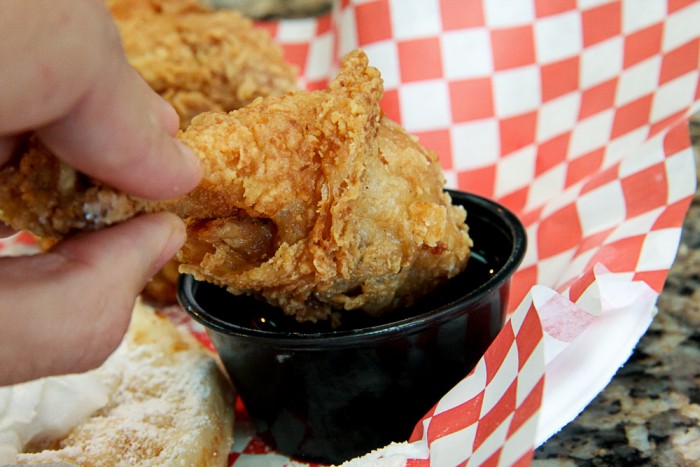 "It's all those things together that makes us so good," Stuart says. "I never thought I'd be frying chicken for a living. Now, I'm the birdman."
Although they rejuvenated Fran's original fried chicken recipe, that didn't stop the Stuarts from putting their own personal touches on the restaurant, including the addition of Belgian waffles to their chicken.
"I think it just being chicken and waffles makes it special because people think, 'Wow, how does that work together?' It's the combination of being salty and sweet," Stuart says. "We make the waffles with our standard batter, add a little syrup, butter, powdered sugar, whipped cream, and serve with two pieces of fried chicken on the side."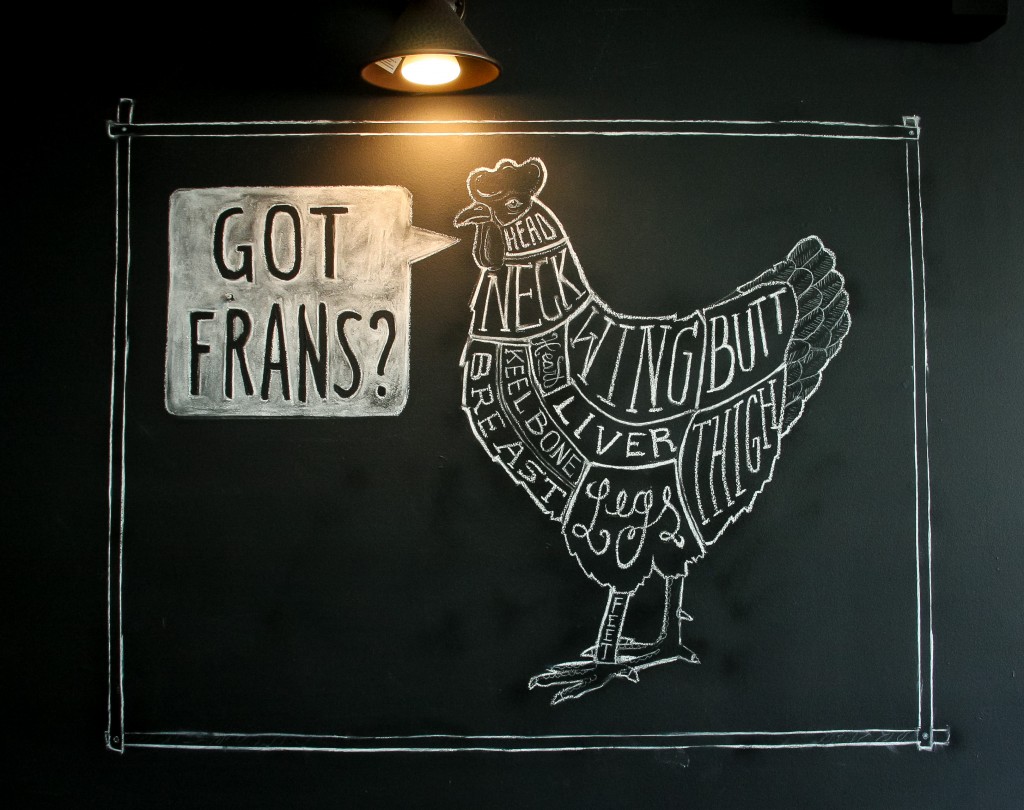 And the frying doesn't stop there. Along with the chicken and waffles, Fran's serves Buffalo wings, chicken tenders, fried mac and cheese bites, fried Oreos and fried Twinkies alongside another historic staple – gizzards and livers.
"People actually eat the stuff, it's so popular," Stuart says. "I can't keep the inventory. We sell out every week."
Now that Fran's original fried chicken is back, Stuart is constantly looking for additional ways to improve the restaurant. Fran's Chicken Haven now offers delivery and takeout services, 15 percent off for students and city workers, and different specials every day. And, if you follow them on Instagram, your first fried Oreo is on Fran's.