Chef Rick Mace's Favorite Dish at Tropical Smokehouse
By Darien Davies
If you're on the hunt for great barbecue, close your eyes and follow your nose. If you're lucky enough to be hungry in West Palm Beach, there's a fantastic chance that your snout will direct you straight to Tropical Smokehouse.
The team of barbecue aficionados has been specializing in smoked fish, burgers and smoked meat since they opened their doors January 2021 (and well before that, to be frank), promising on their goal to deliver a not-your-average-BBQ-menu menu.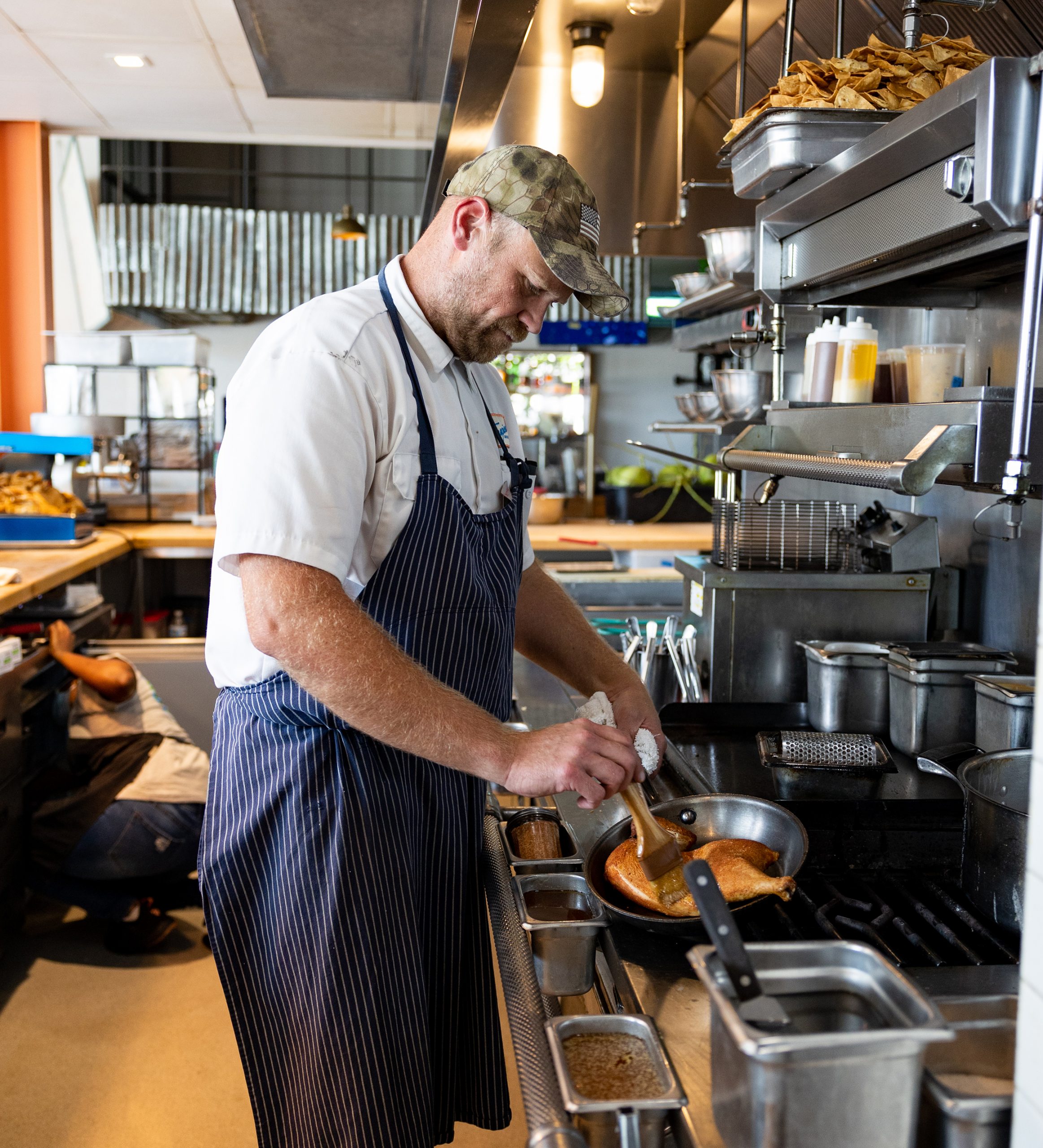 Chef Rick Mace has been going HAM for the hog since Day One and considers Tropical as Florida's Craft BBQ destination. While they dish out everything from Cajun gator sausage to BBQ jackfruit, jerk turkey breast to a Trop House Cobb salad, and lemon pepper cobia to sour orange drumsticks, Rick can't get enough of their smoked chicken as of late.
They start with a good chicken from Bell & Evans, split it, season it with their house rub, and smoke it on the hot shelf in their offset smoker. The hot shelf is closest to the firebox and gives the chicken a nice crisp skin while not overcooking the meat, according to Rick. (So, yeah, don't plan on sharing.)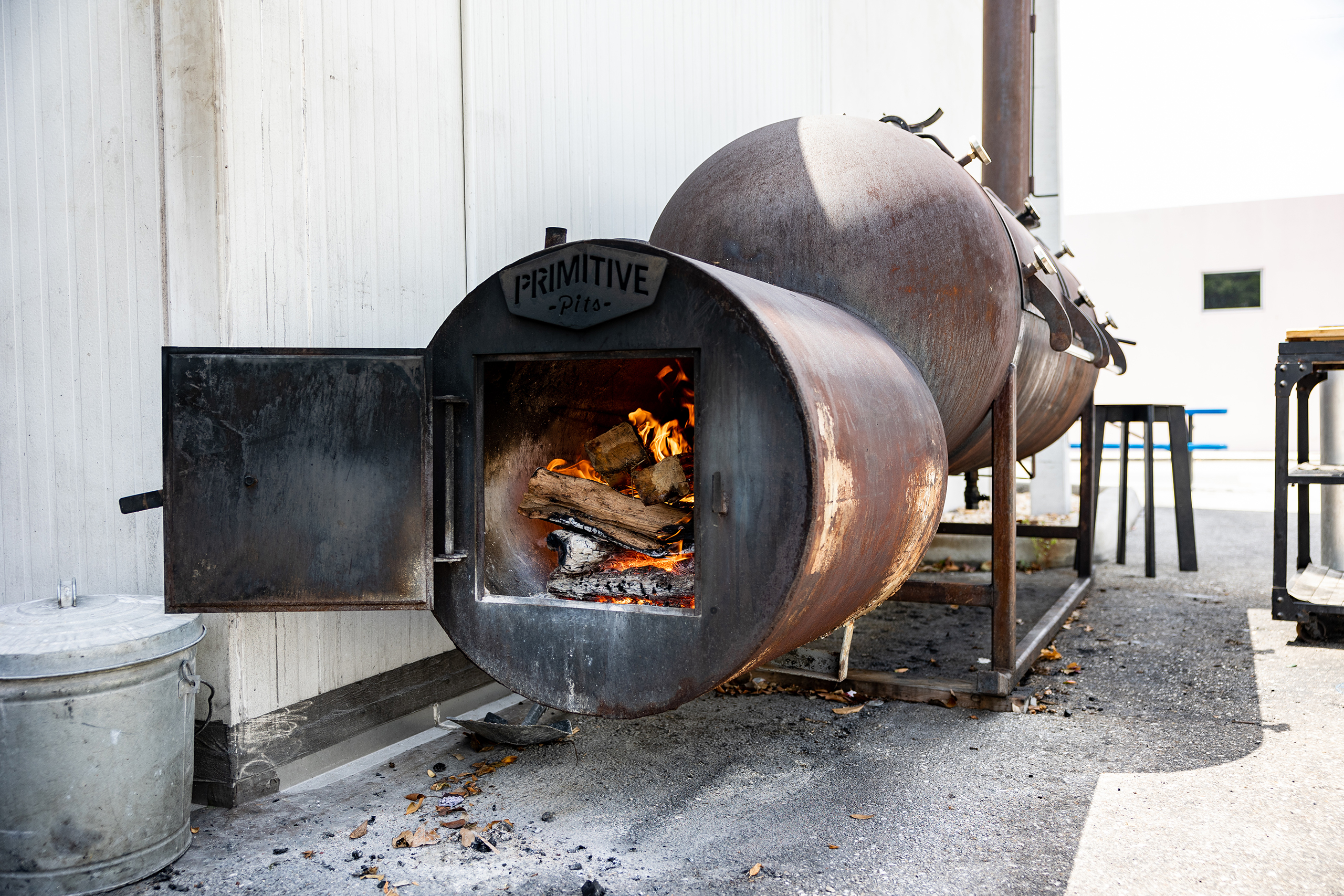 "This summer, we did a collab with Celis Produce and made a Mango-Habanero hot sauce," said Rick, 42. "I love to eat our smoked chicken with this magnificently hot-tangy kick."
From poultry to pork, everything on the menu is amazing, thanks to Rick and his team. They buy only the best groceries and meats, use only traditional BBQ methods allowing local flavors to shine, and smoke their meats with only wood, no gas or manufactured charcoal.
"The inspiration behind the menu is to celebrate Florida's BBQ story and share the local flavors that make South Florida such an exciting place to cook and eat," Mace said. In addition to drawing inspiration from Florida's earliest inhabitants and explorers, they celebrate three guidelines to continue to transcend all barbecue boundaries: simple ingredients, patient preparation and people gathering.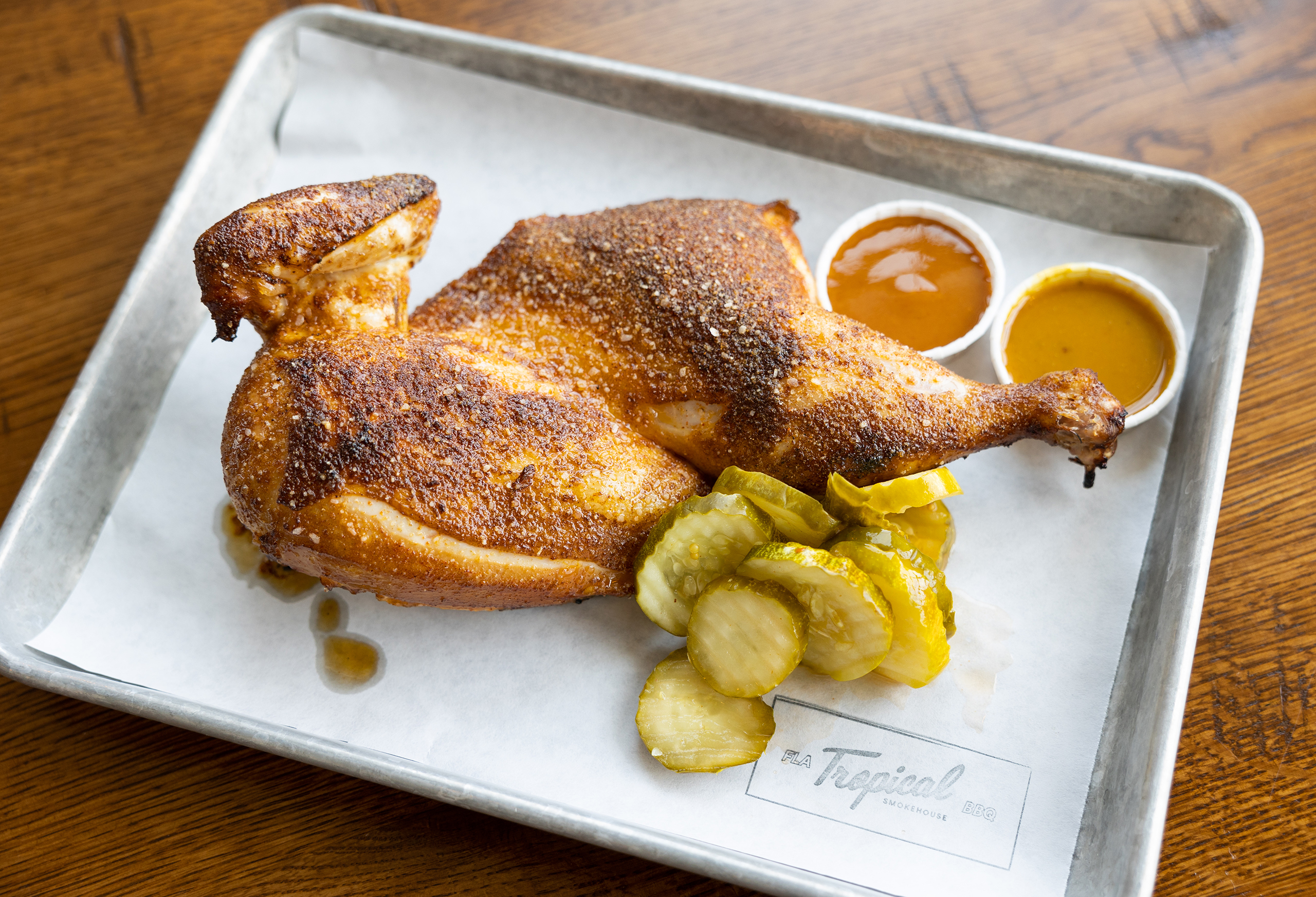 The team works hard to craft the next chapter of Florida's delicious barbecue story, one smoke session at a time, and their menu is the proud result of being hog hungry for the perfect platter. While there may be lots of BBQ restaurants in the area, Tropical Smokehouse stands out as one that provides a complete package, including unique craft cocktails poured from a cozy bar that begs for a belly-up, a menu with a wide range of mouthwatering offerings, and a comfortable indoor and outdoor space to kick back and relax.