Sugar and Spice
by Doug Fairall
Photos by Ian Jacob
Rum. To the average person, this simple, short, yet elegant word evokes images of pirates, sailors, and fruit juice-laden cocktails under a tiki hut. But like most spirits in this new age of discovery, there is a larger breadth to be explored than what usually bubbles to the surface.
For the uninitiated, and for those with a discerning palate, local waterfront and tropical-consumed restaurant Guanabanas in Jupiter provides a width and depth of
rum from all over the world. It's a program that has been cultivated to encompass rums from the Caribbean, South America, England, Austria, and India. It's an eye-opening experience to explore the possibilities of rum beyond the veritable rum-runner drink.
Currently, Guanabanas shares 36 different rums, many of which were difficult to find. "We seek out rums that are obscure," bar manager Matt Balachandran explained. "You can go to any bar and you'll see Bacardi. We want to try to highlight the obscure with great stories."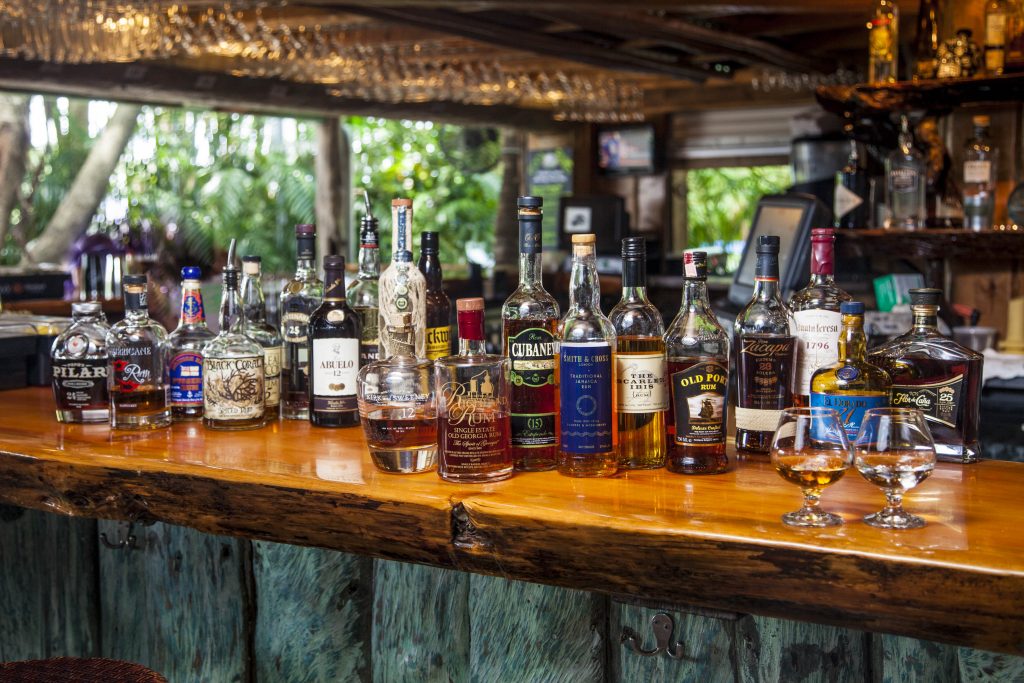 Stories are entwined with every interesting rum that passes across the bar. "What's memorable?" he asks, referencing both the production of each product and the
experience he wants people to have at Guanabanas.
For example, take the Amrut Old Port Rum, produced in a distillery in Bangalore, India. The distillery sits in the midst of the tropics with its water source derived from the Himalayan mountains. The word 'amrut' comes from Sanskrit and can be translated as "nectar of the gods". The gods and demons, according to Hindu mythology, churned up the oceans and this elixir emerged from the ocean depths, ready to give immortality to those who consumed it. Aromas are candied caramel and molasses, with flavors of sweet caramel, cinnamon, and spice. "This is great for the dark rum lover, or someone who enjoys
a good port or sherry," Balachandran adds.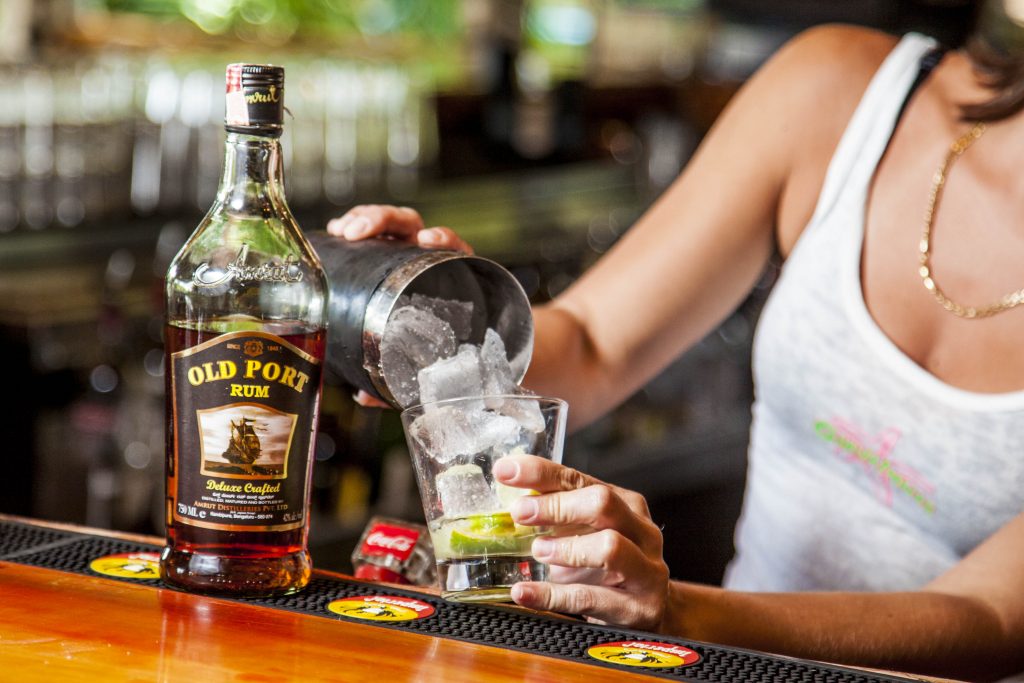 Or there's the Smith & Cross Navy Strength 114 Proof rum out of Jamaica, a blend of rums aged between 18 months and three years in white oak barrels. The idea of 'Navy Strength' is that if the rum were to spill during an ocean voyage, it would not prevent the gunpowder from igniting. "I would not consider this a sipping rum… but man does it make a great cocktail and probably one of my most favorite Jamaican rums."
On the cost side, and who doesn't like a good return on investment, I asked Balachandran to share the best 'bang for your buck' rum on the menu. He simply smiled and said, "Kirk and Sweeney. It's my default strategy to take drinkers from other spirits."
Named for a wooden schooner used to smuggle rum during Prohibition, this 12 year aged spirit from the Dominican Republic is a mahogany colored rum with aromas of earthy sugar cane vanilla. Sweet honey gives way to toffee and oak. "This is for the cognac lover… it drinks like a Remy Martin."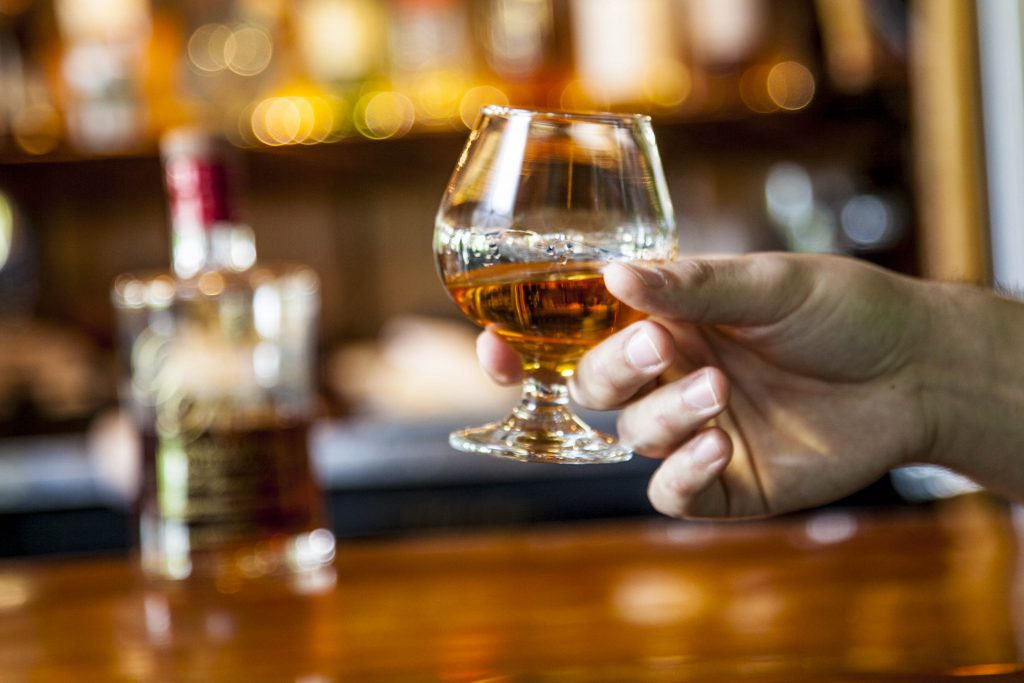 "Rums can be like scotches, with flavors that are identifiable," Balachandran said. "Our efforts to source so many different brands from around the world is because you can actually taste the nuance."
"Rum is still an underground craft. Most people haven't learned about it yet, but those who have are already taking advantage of our brands." It seems most consumers still regard rum as a spirit to use with mixers, and Guanabanas doesn't shy away from that. They embrace that side of their consumers. "Mojitos are still the biggest seller. However, we want people to know that there are other options for drinking rum besides just mixing it or muddling it. It can be a stand-alone spirit."
Ultimately, it's about educating people on an experience that they might be missing. And with the tropical setting at Guanabanas, it makes the experience that much more intriguing.
"We want to make it approachable," Balachandran said, which includes both flavors and cost. "People can enjoysomething that's not expensive… Our well rum is four year aged Flor de Cana Gold and Silver. Where else can you get that kind of quality for $3 at happy hour?"
Visit Guanabanas Restaurant at 960 N Highway A1A, Jupiter, FL 33477