Beer Trade Co. in Delray Beach has been a haven for craft beer drinkers since they first opened in 2014, with their location on 4th Ave. quickly becoming a local favorite. Now owners Gene Playter and Chris Sanchez are ready to expand their successful bottle shop concept to other fitting locations, the first being the corner of 20th and Federal in Boca Raton.
"Exhausting!"  That's what Gene says when asked how it feels to open up the second locale.  "We took over the building on July 8 and we opened on August 6. We'll take that turnaround any day of the week." Not to mention that Gene and Chris do most of their buildout's themselves.
When asked why the team chose Boca Raton, Gene told us that it was more about the building than anything. "Our concept is kind of an artsy, funky, unusual — so we needed to find something that spoke to that. It just felt right; the size, dimensions, layout, patio — I could just see a Beer Trade Co here. Plus, 30,000 cars pass by here every day….give me .01% of that and I'll be happy."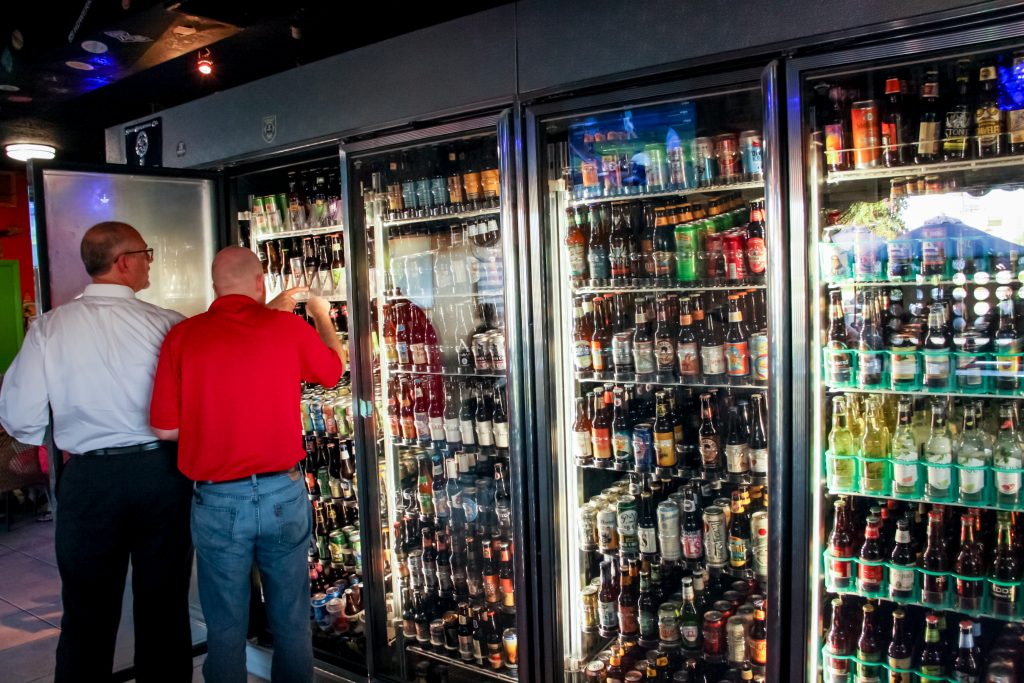 Their second location will bring the same grab from the cooler honor system as the Delray spot. But with a slightly larger kitchen, there may be more menu items rolled out in the coming weeks. Food items span from apps like risotto balls and hummus to entrees like the crab cake sandwich. All are great options, especially the appetizers which are half off during happy hour.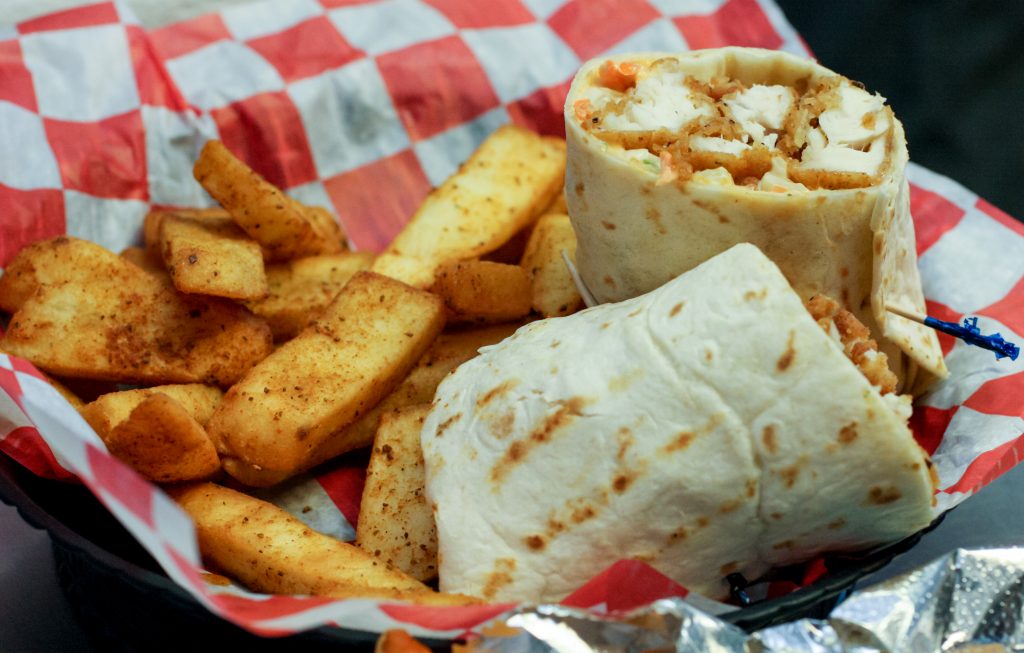 If you are a first-timer to either location you'll find a very cool vibe, tons of beer variety, and a supportive, knowledgeable staff to guide you if you need it. "The beer cooler to some is like heaven, and to others it's a little intimidating. We're here to help you. And, we take our food just as serious as our beer…..which is pretty serious."
The new Beer Trade Co. in Boca is located at 2151 N. Federal Highway.
Follow Beer Trade Co. on Instagram HERE
Like them on Facebook HERE