Marine Education Initiative's Aquaponics Program
When it comes to our oceans and ecosystems in South Florida, conservation is imperative. At the Marine Education Initiative, they put an emphasis on educating future generations on how to conserve our oceans and keep our state healthy and thriving. Recently, they have started a new program — Aquaponics — at a facility in Delray Beach that is an example of the possibilities of sustainable farming and consequently, the conservation of our oceans and ecosystem.
"This initiative was precipitated by the disruptions in the produce supply chain witnessed during the pandemic, prompting us to address not only the prevailing issue of nutrient pollution, but also to showcase our capability to cultivate food with significantly reduced carbon emissions attributed to food transportation while safeguarding marine ecosystems from the perils of nutrient pollution," said Nicholas Metropulos, the executive director of the Marine Education Initiative.
In short, "Aquaponics is a sustainable farming method that combines fish farming with hydroponic plant cultivation in a closed-loop system," Nicholas explained.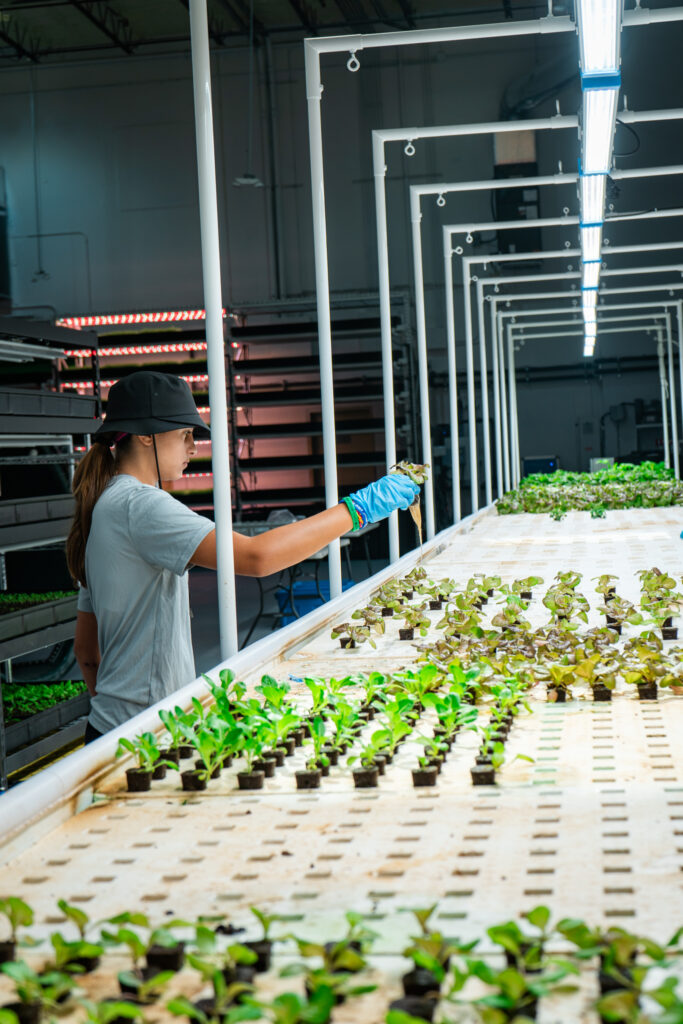 Since the program was created in 2021, the Marine Education Initiative team has seen the strong need for the program. The Aquaponics program helps provide food – they distribute produce to local soup kitchens and fresh microgreens to restaurants and hotels – but their big focus is on education. "Our Education Program is available to all schools in South Florida at the Aquaponics Center. Students commence their educational journey at the Aquaponics Center, where they engage in a comprehensive exploration of sustainable farming principles and broader topics related to ocean conservation," said Nicholas. "The curriculum encompasses an interdisciplinary approach, encompassing subjects such as chemistry, biology, marine biology, conservation science, and environmental science. Students are afforded the opportunity to partake in immersive activities, including but not limited to planting, feeding the fish, and conducting water quality assessments." The second phase of their educational program involves a hands-on experience where students can take what they learned and harvest their own microgreens. "The second phase of our program is dedicated to a comprehensive review of the knowledge gained, reinforcing their comprehension of aquaponics and its pivotal role in the broader context of global environmental sustainability."
Using their conservation methods, the team at Marine Education Initiative uses 95% less water than traditional farming and can grow 6x more crops per square foot than traditional farms. Those interested in joining their efforts can sign up to volunteer on select Saturdays or sign up for a corporate volunteer day with their company. For more information on their efforts, or to sign up, visit their site.