Excluding Tax (We're Not Miracle Workers)
Visiting Palm Beach Island can be tough if you're not looking to drop a full paycheck on shopping, meals and excursions — not that we don't believe in a splurge every once in a while. So, we thought up an itinerary for spending a day on the island that is heaps of fun, without a heaping credit card statement. Don't believe a party of two can enjoy a day on the island including breakfast, lunch and dinner for under $100? Read on, my friends.
First, make coffee at home — sorry. It's just not in the budget today.
Breakfast at Celis Juice Bar
Celis Juice Bar in West Palm Beach is a favorite spot for locals who enjoy eating fresh and organic meals at reasonable prices. The flagship has a secondary location on Palm Beach Island. They have everything from acai bowls to breakfast burritos to smoothies. We recommend splitting a bagel sandwich and getting two smoothies.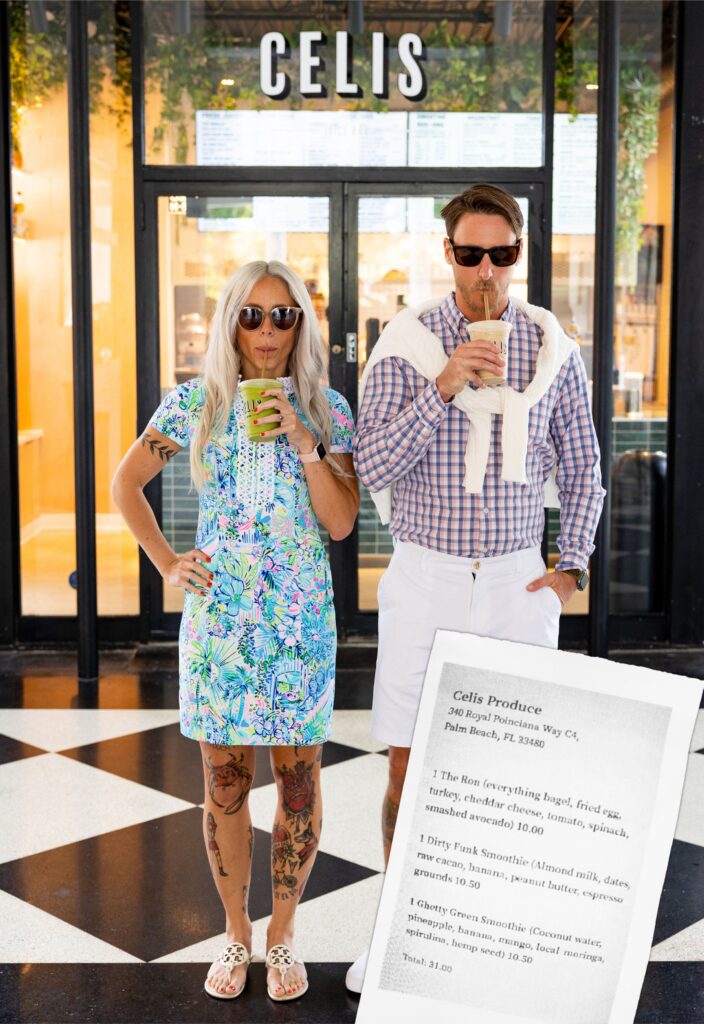 Window Shopping on Worth Avenue
Worth Avenue is known around the world for it's ritzy shopping. Inside the glass you'll find displays donned in designer brands such as Gucci, Chanel and Bottega Veneta.
The trick with this is not getting too tempted. Browse the windows, maybe pop in a store or two, but don't pull the trigger on any purchases. Let's be real, do you really need those designer sunglasses?
Lunch at Buccan Sandwich Shop
Not to be confused with the ultra-luxury Buccan — which was named Forbes Travel Guide's "hottest spot" in Palm Beach — Buccan Sandwich Shop is an offshoot in a more manageable price range. Around the corner from the parent Buccan, there's a small takeout window. Utilize the shaded park across the street to eat your lunch. We like their Cuban sandwich, aptly named the Cubano.
Bike Ride to the Witch's Wall
The Witch's Wall, also known as Coral Cut, is a cut-through carved out of the stone that juts up each side. There are urban legends surrounding the walls — a prominent one being that a witch is locked inside the wall. These days, it's more Instagram-able than anything.
Save yourself a buck and bring your bikes from home — this is a staycation after all. A ride up Beach Road to the Witch's Wall offers great Atlantic and Intracoastal views, leading you to the iconic photo spot. Just be sure to watch for cars while you're perfecting your leading lines.
Dinner at Pizza Al Fresco
For dinner, keep it lax with a beach picnic. Split a Funghi pizza — because mushrooms feel fancy — from Pizza Al Fresco and snag some beer from the gas station. Gray's Sunoco is the only gas station on the island, so it shouldn't be hard to find. As far as the rest of the picnic, you'll just have to head to the sand and find a nice spot to watch the clouds change colors as the sun sets. Picnic basket is optional. Do be sure to check the weather forecast before venturing out — we all know how Florida loves its evening rainfall.