Bringing A Stable of Go To Beers To Pompano Beach
by Doug Fairall
When 26 Degree Brewing Company opened in September 2015, owners Greg Lieberman and Yonathan Ghersi were riding on a craft beer wave in South Florida. They were the second brewery to begin operations in Pompano Beach, and one of dozens that opened that year across the tri-county area.
They were also making a huge gamble.
Neither had worked at, let alone owned and operated, a brewery. "Around the time I first discovered home-brewing, my mother came down with what ultimately would be a terminal illness," Lieberman shared candidly. "Prior to [her] illness, I had always concluded that I would keep my 'successful' job that had a very steady income, insurance coverage, 401K… Maybe success wasn't actually having that steady job. Maybe success was trying something new. Maybe success was chasing my passion. And failure…what if I open a brewery and it goes out of business?"
A year and a half later and the brewery is still operating, having grown to occupy most of the 21,000 square feet of space that was ambitiously renovated on East Atlantic Boulevard in a former Winn Dixie space. With a 30 barrel brewhouse capable of producing 930 gallons of beer at a time, 26 Degree Brewing is poised to cement their mark as a solid production facility in northern Broward County.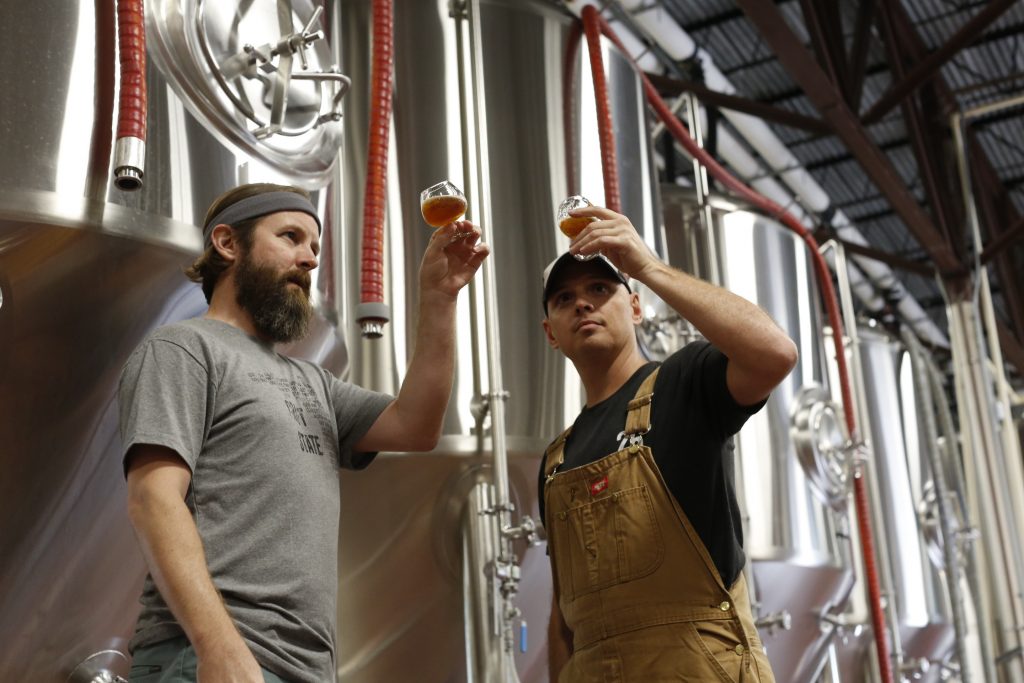 Part of that cementing is through canning – beginning in April, cans of 26 Degree Brewing Co. beers will be available at local Total Wine & More stores, beginning with two brands: a 6.4% ABV India pale ale called IPA1A, and a 5.6% ABV hefeweizen called Captain Ron.
But beyond the usual brewery business, plans of packaging and selling beer, one key to their current success has been the relationships that have been created with local businesses, including the stalwart Flanigan's Seafood Bar and Grill, a South Florida institution since the 1980's. With a restaurant next door to their brewery, it became a spot the 26 Degree team would end up during their build-out phase, and a place where they'd run into the current heads of the restaurant chain.
"Jimmy and Patrick Flanigan couldn't have been any more supportive," Lieberman said of their partnership. "From the get-go, Patrick was always saying he wanted to one day serve our beers."
To that end, late last year the brewery created Joe's Pale Ale, a light and approachable beer crafted with pilsner malt, a touch of wheat, and traditional 'Noble' hops.
"Now these people who might have been drinking only big macro-brewed beers, can enjoy a freshly made Joe's Pale Ale that won't shock their taste buds…and they too can experience all that craft has to offer. Craft represents small business. Craft represents the freshest of products. Craft represents a face with the name. Craft represents local businesses working together and crafting something great."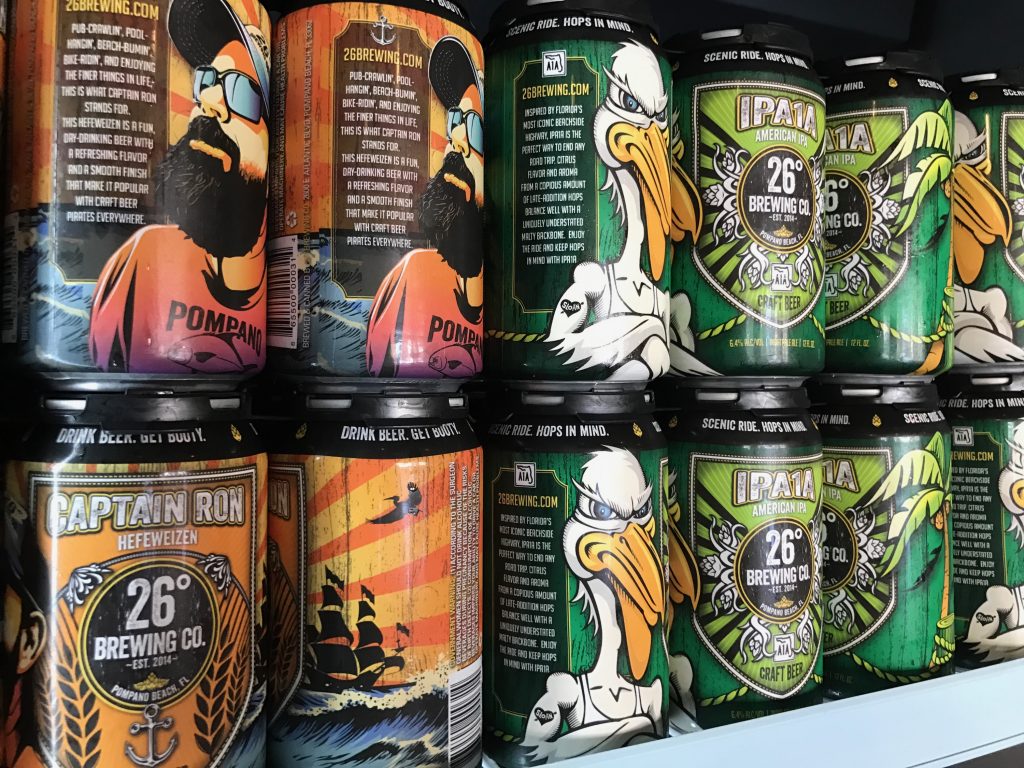 But what ultimately seems to draw people into the craft beer industry? Surely not the intense hours, the manual labor, nor the incredibly slim margins. There must be something else that keeps brewery owners working intensely day after day. "We are fortunate enough to work in an industry full of really nice people," Ghersi explained. "From the staff we employ [at the brewery], to the bar and restaurant owners that support us, you would be hard pressed to find another industry that is this great."
For Lieberman, it's the pride of a well-crafted product that moves him. "The thought of having one of my beers available for everyone to drink will never get old… Creatively, it is cool to see a figment of your imagination come to life in a couple weeks' time. And better yet, watching my friends and family really enjoy the taste…and nothing's cooler than watching your friends get sloppy off something you made."
Visit the brewery at 2600 E Atlantic Blvd, Pompano Beach, FL