We've all seen social media posts with a variation of "We live where you vacation." Look, we have it pretty darned good here, and while some friends will hate us as they freeze their butts off up north or are landlocked nowhere near the beach, they can't deny the truth of that statement. So what's wrong with living where people vacation? Not a thing, but we have a tendency to get so used to living here along with getting caught up with work and day to day life that most of us forget to take advantage of it. How do you solve this problem? Staycation.
Staycations are becoming more and more popular these days for a variety of reasons. For starters, it's typically cheaper. More bang for the proverbial buck. Next, and often times most importantly, little to no travel time. Why burn up your well-deserved vacation behind the wheel, buzzing around turbulent skies, or fighting airport crowds? The perks go on and on, but mainly, staycations are a way to escape the way you see your own town (or others) and see everything from the standpoint of a tourist. Might sound weird at first, but you'll see that even driving down a street you're on every week during your staycation just feels..different. Actually more than different, but better.
When deciding where to staycation, it's important to consider what type of getaway you're looking for. Up and down our beaches we have all kinds of staycation opportunities that include laid back relaxation on the beach, high end resorts, non stop party spots, and places for those with an active lifestyle. While the possibilities are endless, here are some of our favorite ways to staycation in South Florida.
Jupiter
Jupiter possesses both an active and laid back atmosphere. Great bars and restaurants  right along with a ton of ways to get on the water. The laid back vibe of the Jupiter area is what a lot of us need to take a break from the rat race. To think in just one afternoon you can get amazing seafood, paddle board down the intracoastal, hit a happy hour, catch some live music and end the night at one of Palm Beach's top resorts seems farfetched. But for a Jupiter staycation, this is pretty standard.
Where to Stay:
The Jupiter Beach Resort makes the top of our list for accommodations in Jupiter. While this place is right off the main drag of A1A, it's actually hidden away and we understand some locals don't even know much about the place. The resort has everything you need right on the property; a great poolside bar right on the ocean (The Sandbar), a really nice oceanfront restaurant called Sinclair's (reservations recommended), a lounge with live entertainment, a huge gym and spa for a great workout or a relaxing massage, and best of all 1000 feet of private beach.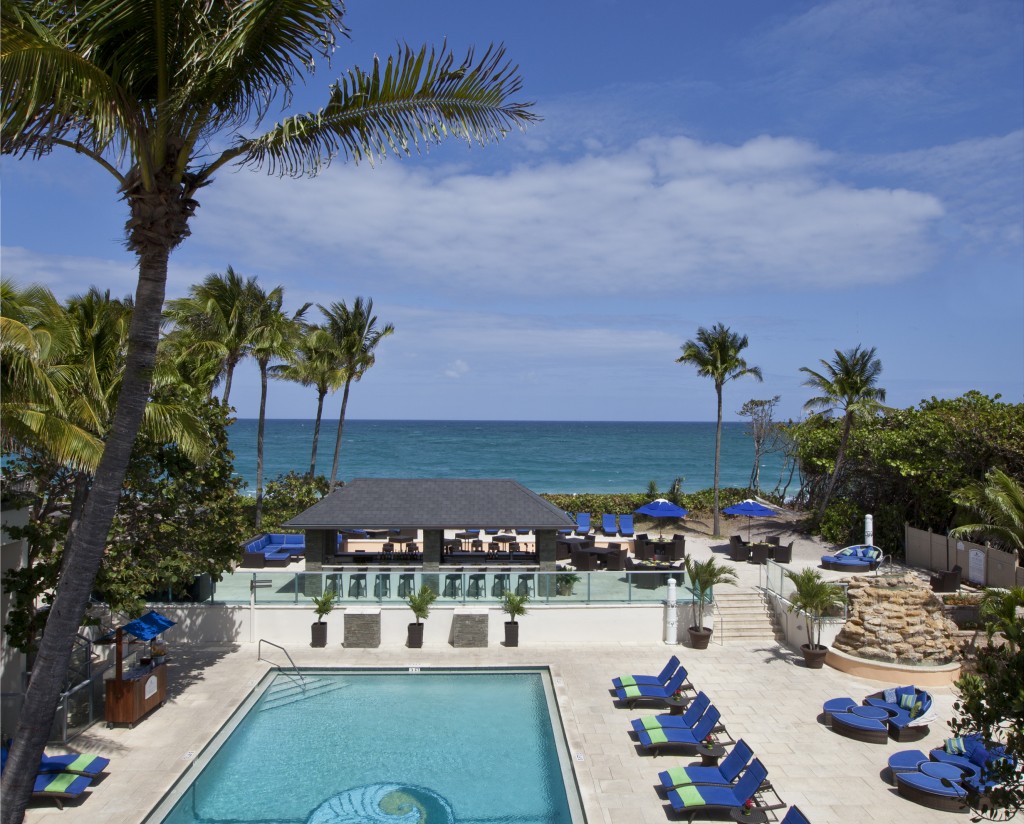 Where to Eat and Drink:
You don't have to go far from the hotel to find great places to eat and drink. While the oceanfront restaurant and poolside bar at the resort are awesome, the spots close by are too good to pass up. For starters, Guanabanas is perfect for everything from happy hour to live music to lunch and dinner. Their music program is the best around, so visit their website for a list of show times. Within walking distance are a couple other great bars. Square Grouper is a good choice that overlooks the intracoastal within view of the Jupiter Lighthouse and inlet. They also have live music pretty regularly. Lastly for food are a couple spots from Little Moir's restaurant group: Food Shack and Leftovers. These are both excellent places to grab lunch in town.
Other Activities:
Right across the street from Guanabanas is one of the region's best paddle board shops, Blueline Surf and Paddle Co.. They have a ton of rental options for all skill levels. Their "SUP 101" for beginners comes with one hour of instruction along with an additional hour of free play.  Next is their "Eco Tour" that includes private and group tours. This is a perfect way to get outdoors, explore the intracoastal waterways, and see Jupiter from a different angle.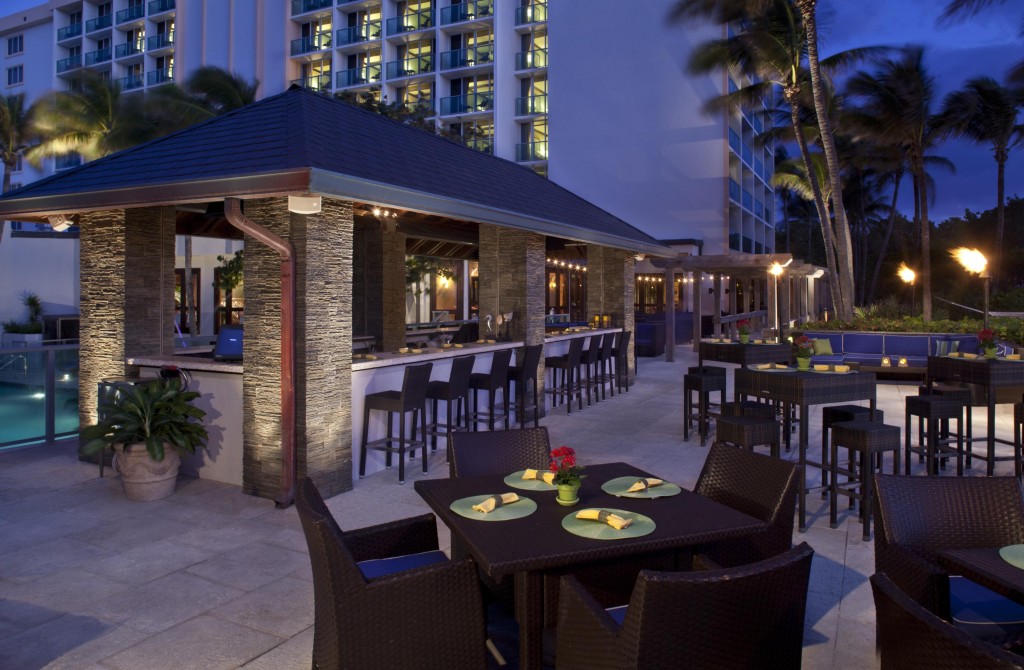 Delray Beach
Ranked the 3rd Happiest Seaside Town in America by Coastal Living in 2015, Delray has everything you need to get away. Whether you're looking to chill around the beach and ride to some quiet bar/restaurants or go out for a long night on the Ave, Delray's got you covered. For staycationining here, we recommend a laid back approach when it comes to your hotel, with endless variations of where to go from there.
Where to Stay:
Crane's Beach House is one of the most unique hotels around. The landscaping and location make it its own private little spot, and immediately emits a sense of relaxation. A short walk to the Ave and only a block from the beach makes it a favorite for locals and visitors alike.
Where to Eat and Drink:
In Delray, this is tough to narrow down. It really depends on what you're in the mood for. 3rd and 3rd always makes for a delicious meal in a casual environment. They also have a great selection of craft beer, wine, and craft cocktails. For a night out, it's never a bad idea to stroll down Atlantic Ave to see what looks good. Honey is a great spot if you're in the mood for a night club. If the Ave is a little too busy for you, there are a bunch of spots off the main drag. Max's Social House has a great cocktail program along with some delicious eats that we highly recommend.
If craft beer suits your fancy, Saltwater Brewery is a stop worth making. Go ahead, be a tourist. Take the brewery tour and wear those clear protective glasses proudly. Another awesome spot for craft beer is Beer Trade Co. and if you're looking to sip something rare in a more chill environment, Coffee District is the place.
For the next morning you'll surely be in need of some delicious fresh roasted coffee. Subculture Coffee has your fix. And breakfast at Luna Rosa overlooking A1A and the Atlantic Ocean is always a good call.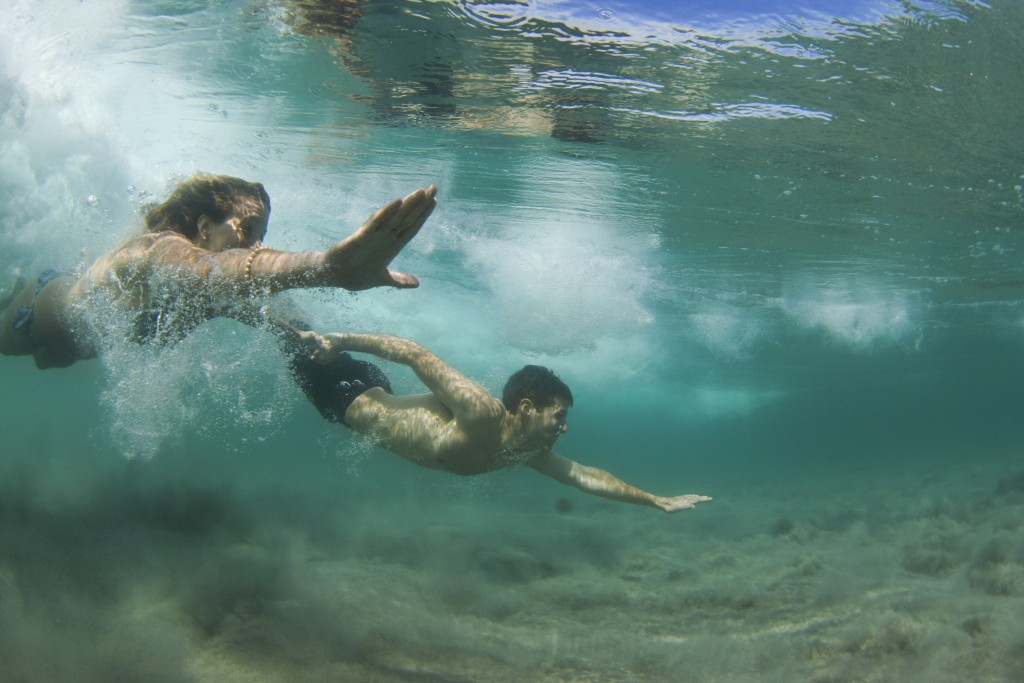 Other Activities
Staycations are all about seeing a town you're familiar with from another angle. An easy way to do this in Delray is to hop on the Lady Atlantic for a cruise down the Intracoastal. Only $24 per person, this two hour narrated sight seeing cruise offers some cool local history, fun facts on some of the homes, local gossip and more. The Lady Atlantic also offers a full cash
bar along with a nice selection of food. They offer cruises 7 days a week starting at 1:30pm with a 10:30am time slot starting in February. In addition, they have a sunset cruise on Thursday, Friday and Saturday (call ahead to make sure private event isn't booked) along with a brunch every Sunday morning at 10:30am.
Tip:
Use the Delray Downtowner to get around. Uber is cool and all, but the best way to get some wind in your hair while gaining some more local knowledge is riding with the Downtowner. Oh, and it's free. Download the Downtowner app available in the app store.
Boca Raton
Boca Raton is a dream destination of many for travel and residency. Sure, Boca has more than its fair share of autos on the road that cost way more than your house, but this mixed with a diverse locale makes Boca what it is. The city has grown to the second largest in the area (behind Ft. Lauderdale) with 91,000 residents and over 200,000 with a Boca address. Even with its continued growth, there are parts of Boca that remain integral to its history, including our recommended hotel accommodations for this staycation.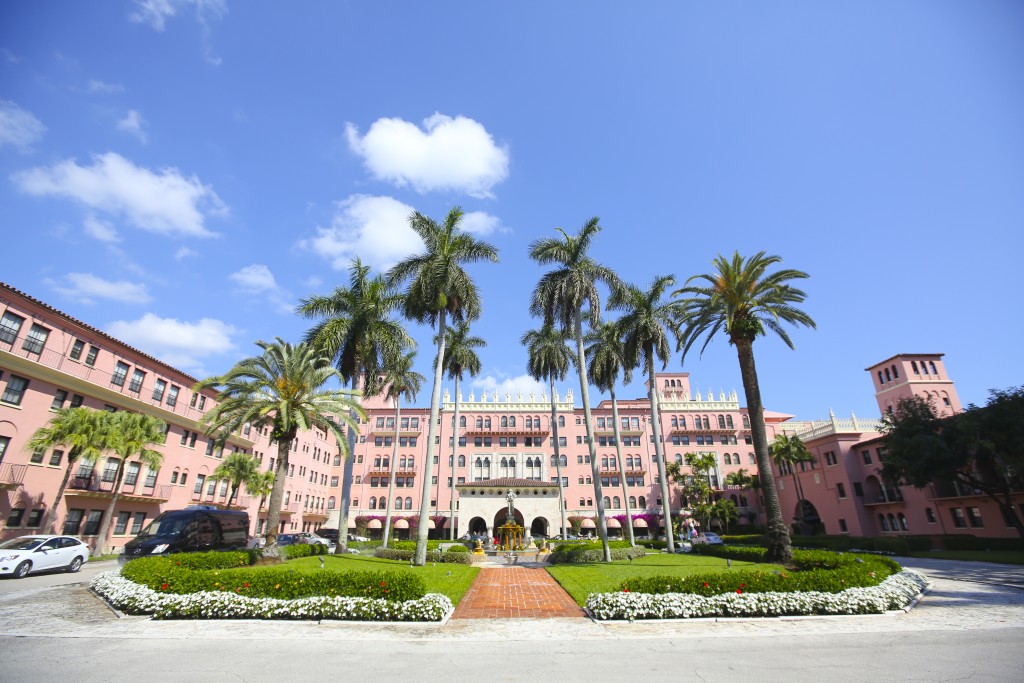 Where to Stay:
If you're going to staycation in Boca, it would be an absolute crime to stay anywhere besides the Boca Resort & Club. When you're staying at a top notch resort in Boca Raton, you know you're about to drop some serious coin. We're here to tell you, it's 100% worth it. Set on 356 pristine acres, The Boca Resort & Club is in our opinion not just the best resort in South Florida, but one of the best in the country. The staff is world class, property absolutely beautiful, and history is unmatched.
Where to Eat and Drink:
With a resort like this, it's tough to leave. The restaurants on site are nowhere near hotel food, and we mean that in the best way possible. Shaka Bar and Grill is great for lunch and has a good selection of cocktails as well. We recommend the Mahi Tacos and Rock Shrimp Tacos. For happy hour at the hotel, look no further than The Blue. When they say "elevated" American cuisine, they aren't talking figuratively. The restaurant is on the 27th floor, and the view is unlike anything else in town. As for dinner, The Lucca and their unreal Chianti Braised Short Rib is hard to pass up.
If you like sushi, Morimoto is definitely worth checking out as well. For a secluded late night cocktail, Mizner's Monkey Bar is perfect. Boca Resort & Club's founder, Addison Mizner, was often seen walking around the resort with his pet monkey perched on his shoulder, which makes perfect sense of the bar's decor.
Now if you do decide to leave the resort, a great happy hour and dinner spot is 13 American Table. Rebel House is also a good choice, especially for Sunday brunch. Got the late night munchies? Visit our friends at Boca's Best Pizza, who stay open until 2am.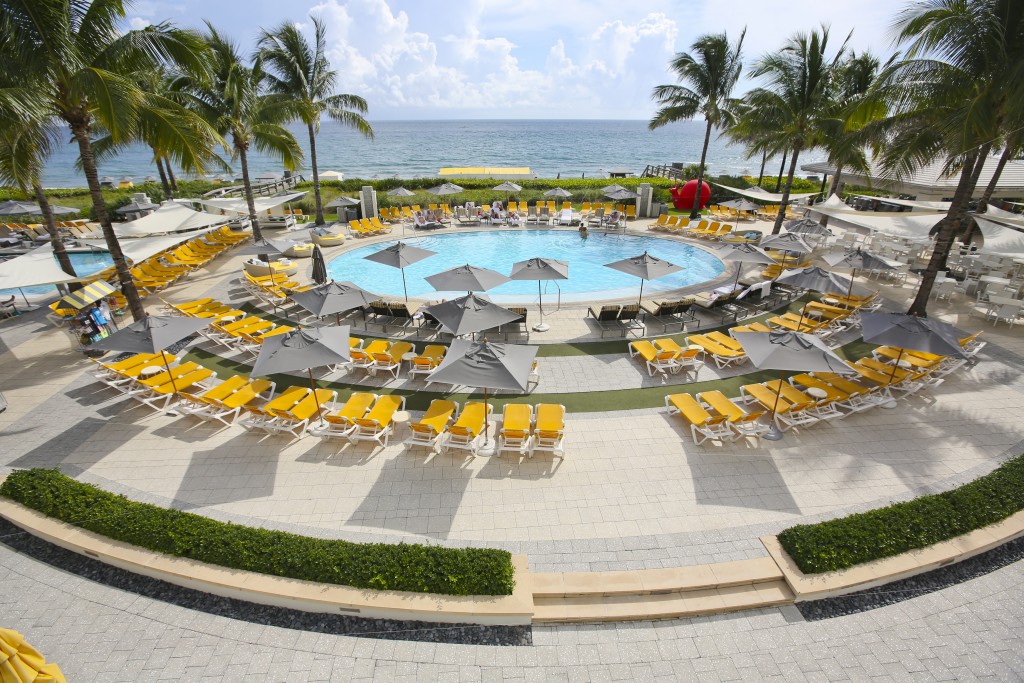 Other Activities:
The resort has you covered for whatever activities you could think of. For starters, the spa was rated #1 in the world by Conde Nast Traveler's Readers' Choice Awards in 2014. The beach club offers surf lessons, paddle board rentals, kayak rentals and more. Lastly, the flowrider machine's standing wave is a blast. Surfing on it is a bit harder than it looks, but the instructors are great and can help all skill levels get the hang of it.
Deerfield Beach
When you're driving south on A1A you will notice a pretty distinct exit from the glitz and glam of Boca Raton. The road gets a little more rough and it's clear that you're in a beach town. It's a whole different vibe from the next town north, and the locals like it that way. Deerfield Beach is a great spot to staycation, because once you're there, you don't have to go far. Everything you could want in a weekend away from home is within a mile radius. So if you're looking for some localized beach bars, good seafood and a laid back energy, Deerfield is your destination.
Where to Stay: 
The Wyndham Deerfield Beach Resort is hands down the place to stay. Walk out of the lobby and you're right in the middle of all the beach action. Right next to the Deerfield Pier, The Wyndham's location couldn't be better for the bar and dining places we recommend. You're across the street from a great beach, and it's easy to chill away the day just people watching. You'll find great food and live entertainment right on the property too with four restaurants to choose from.  While extremely nice, the Wyndham has a comfortable "local beach feel" that we're sure you'll enjoy.
Where to Eat and Drink: 
The Patio Bar & Grill is open for lunch and dinner with a perfect view of the ocean. Cafe Med serves breakfast and dinner daily featuring authentic Italian cuisine. And Burger Craze is also on site, serving up gourmet burgers and wings.
Outside of the hotel our top bar choices are 2 Georges at The Cove and Kahuna Bar. 2 Georges overlooks the intracoastal and always has a good happy hour. Kahuna Bar is a local hangout serving up all the basic cocktails along with some solid craft beer. Don't forget the jello shots. They also have live music Wednesday through Sunday during season and Friday through Sunday out of season. If you really want to have a good time (and don't want to drive after), plan your staycation for the next time Uproot Hootenanny plays at Kahuna's.
If you're willing to hop in the car for some food, there's only one place you need to know about: Papa's Raw Bar. While this is technically not in Deerfield, it's only about a five to ten minute drive south on Federal Highway. Papa's Raw Bar serves up the freshest seafood around. Period. They also have an awesome selection of craft beer, wine and sake.
Other Activities: 
There are quite a few things to do in Deerfield and the weather and ocean conditions might make your decision easier. If the ocean's flat and the sun is out, it's never a bad idea to grab some snorkel gear and go diving off the beach. Another good way to get on the water is hopping on a local fishing charter. We recommend Captain Mark with Poseidon Too, which is conveniently docked right next to 2 Georges at The Cove.
Tip:
Rent a bike. With everything pretty much walking/biking distance (excluding Papa's Raw Bar), it's worth renting a couple beach cruisers to get around. The beach is always crowded by the pier, so it might be in your best interest to pack a back pack with supplies and cruise to a more secluded spot. Fun Rentals next to Island Water Sports is the spot to rent from, and they also have scooters if that's more up your alley.
Fort Lauderdale
Fort Lauderdale is a U.S. and worldwide tourist destination, with over 12 million visitors in 2012 with 2.8 million being foreign visitors. If the main goal of your staycation is to party, Lauderdale is the spot. The daytime beach bars are always on, and the liquid courage flows heavily.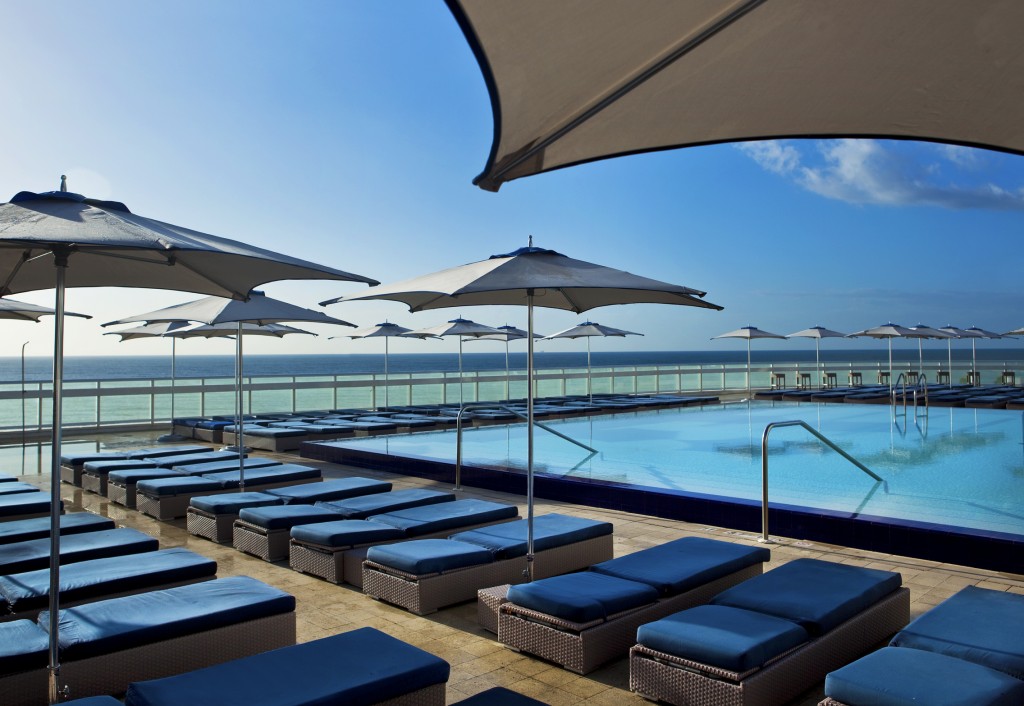 Where to Stay:
While it seems there is a hotel on every street corner on Fort Lauderdale beach, you'll be hard pressed to find an option better than The W. The location and service you'll receive on site makes this staycation spot an excellent value. A staycation at The W is great any time of year, but if you're a fan of live music, timing your stay for Tortuga Music Festival is a must. It's a short mile south of the entrance, which is actually a plus when considering how crazy it can get down there. To top it off, The W offers a 20% discount for Florida residents.
Where to Eat and Drink: 
Even though Las Olas is right down the street, it's totally understandable if you only leave the hotel to walk down to the ocean. The selection of specialty craft cocktails is on point at all of the bars and the people making them know what they're doing. These are not just hotel bars, and could easily compete with the dog eat dog bar scene in Fort Lauderdale. And once you get set up on one of the Wet Bar's chairs overlooking the ocean, your afternoon plans might get cancelled.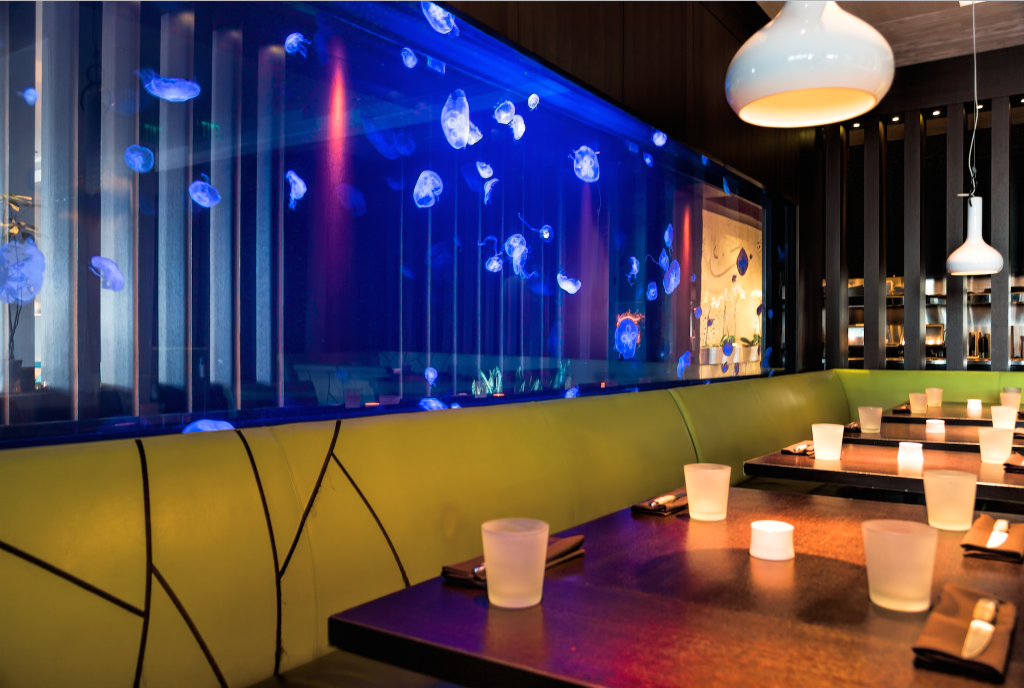 Fort Lauderdale is well known for their bars and restaurants, and one of the best is right inside the hotel. Steak 954 has some out of this world food, great cocktails and an excellent wine selection. The service is top notch and the wait staff is very knowledgeable. We recommend starting off with some seafood appetizers, and you'd be crazy not to get a steak for your main course. They also serve breakfast and lunch.
For beach bars you have Blondies, Elbo Room, Treasure Trove and a whole bunch more. Las Olas is right down the street with everything you could possibly be looking for. We recommend Royal Pig or American Social. Rhythm & Vine is another cool spot that's about a 10-15 minute walk from Las Olas.
If you're a craft beer nerd, you're in the right town. Funky Buddha Brewery is about 15-20 minutes from the hotel. In addition two of the best craft beer bars in South Florida, Riverside Market and Laser Wolf, aren't too far either. Plus if you're looking for some rare brews to bring back to the hotel for later, Craft Beer Cartel is a stones throw from Riverside Market.
Tip: 
Uber is finally legal in Broward County, so take advantage when going from the beach to downtown. Parking isn't going to be fun, especially in season.