Photos: Alexis Terrosa
CREDENTIALS
3X BRAZILIAN JIU-JITSU WORLD CHAMPION
3RD DEGREE BLACK BELT
UFC LIGHTWEIGHT
11-2 MMA RECORD
NICKNAME: DURINHO
FROM: RIO DE JANEIRO, BRAZIL
FIGHTING OUT OF: COMBAT CLUB
How did you first start training BJJ (Brazilian Jiu-Jitsu)?
I have a younger and an older brother in Brazil and we were kind of crazy…a lot of energy. We did a little bit of Karate when I was like 5 years old. But we just did it for a few weeks then we stopped. But we were always fighting, so my dad decided he needed to put us into something. But at the time he didn't have the money to pay for three kids. I don't know if it was destiny or God, my dad was fixing the interior of a car and the client had a gi (jiu-jitsu uniform) inside of the car. My dad asked the client about it and found out he was an instructor in jiu-jitsu. Even though we were tight with money, my dad asked if he could exchange three months of classes for the work he did on the car. We ended up loving it on the first day. After one month we tried to compete. My two brothers won and I got second place. Next one I won, and then we just never stopped competing. Every month was another tournament. That school ended up closing, but our instructor took us to a new school and asked to keep our scholarship. My dad told us that if we really like it, you have to go hard and can't just play around. So we had to make sure for those three months that we went every single day, go early and do our best. Once we did that, then our dad asked to extend the scholarship (membership). That's how it all started.
What's your favorite part about teaching jiu-jitsu?
I like it so much when I see people evolving. I think when you teach…you just learn so much when you're teaching that it puts you on another level. Sometimes when somebody asks you a question…like "How do you do this" or "Why do you do that"… You know why, but maybe you've never had that question…you've just done it for so long. When you explain why, you learn so much. That's the best part of teaching: to learn and see people evolve.
Your nickname is Durinho, what does that mean?
It means the little tough one. Because when I started and was just playing, my older brother was tough. His nickname meant "very tough." So I got the little tough guy.
What are your favorite hobbies outside of the gym?
I like to relax and take a vacation with my family. I have two kids who are always with me, but I still do a lot. I have seminars, I do coaching, I'm just so busy…so man, when I have time I want to have a vacation and relax. I always love to travel and there are a lot of places that I still want to go to. Thanks to jiu-jitsu, I've been to a lot of places. Lots of places in Europe, Asia and all over. But when I was in a place like Japan, I didn't get to see anything…just seminars and busy running all over. I just want to have time to enjoy more of it all when I travel. I want to go to Australia for sure. Thailand…and Japan again too, but with the time to enjoy it.
How old are your kids now?
My oldest one just turned 4 and my youngest one is going to turn 2 in August. It's busy, because I train and teach, my wife (BJJ black belt) teaches the kids classes, so whenever one is teaching or training, the other has to watch the kids.
So they're in a way being raised in or around the gym?
Oh yeah, everyday. Monday through Saturday at the gym.
Would you let your kids fight if they wanted to pursue it?
If I could choose, no. I would be happy if they did jiu-jitsu. I just want them to know how to defend themselves, so you have to know a little bit. But you don't have to be a fighter. I would like them to do one sport and take it serious. If I can choose I don't want them to fight, especially MMA.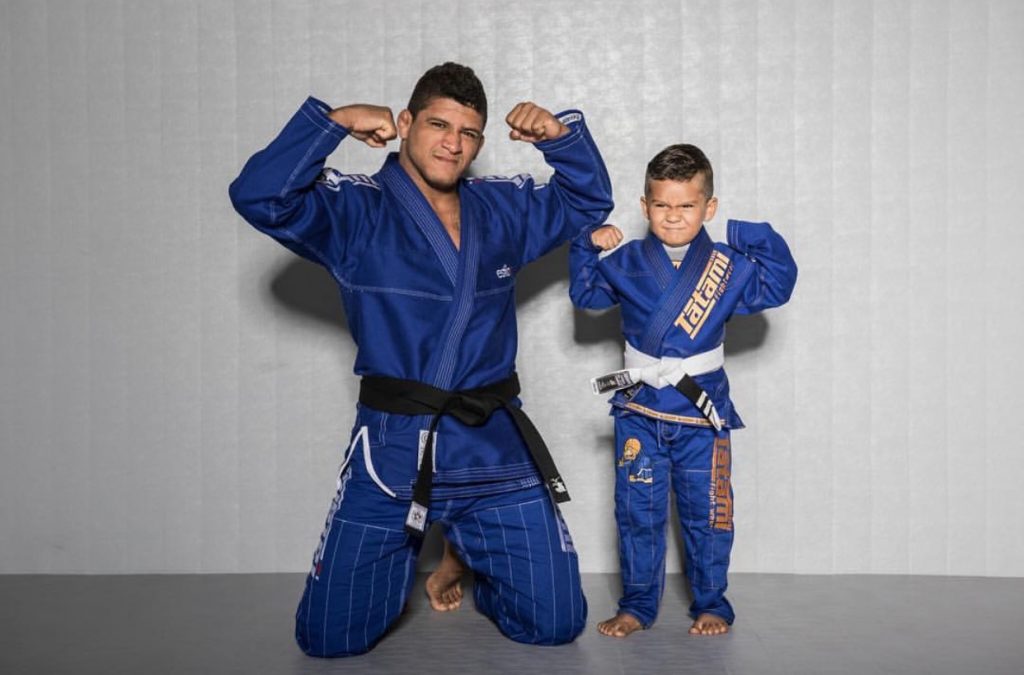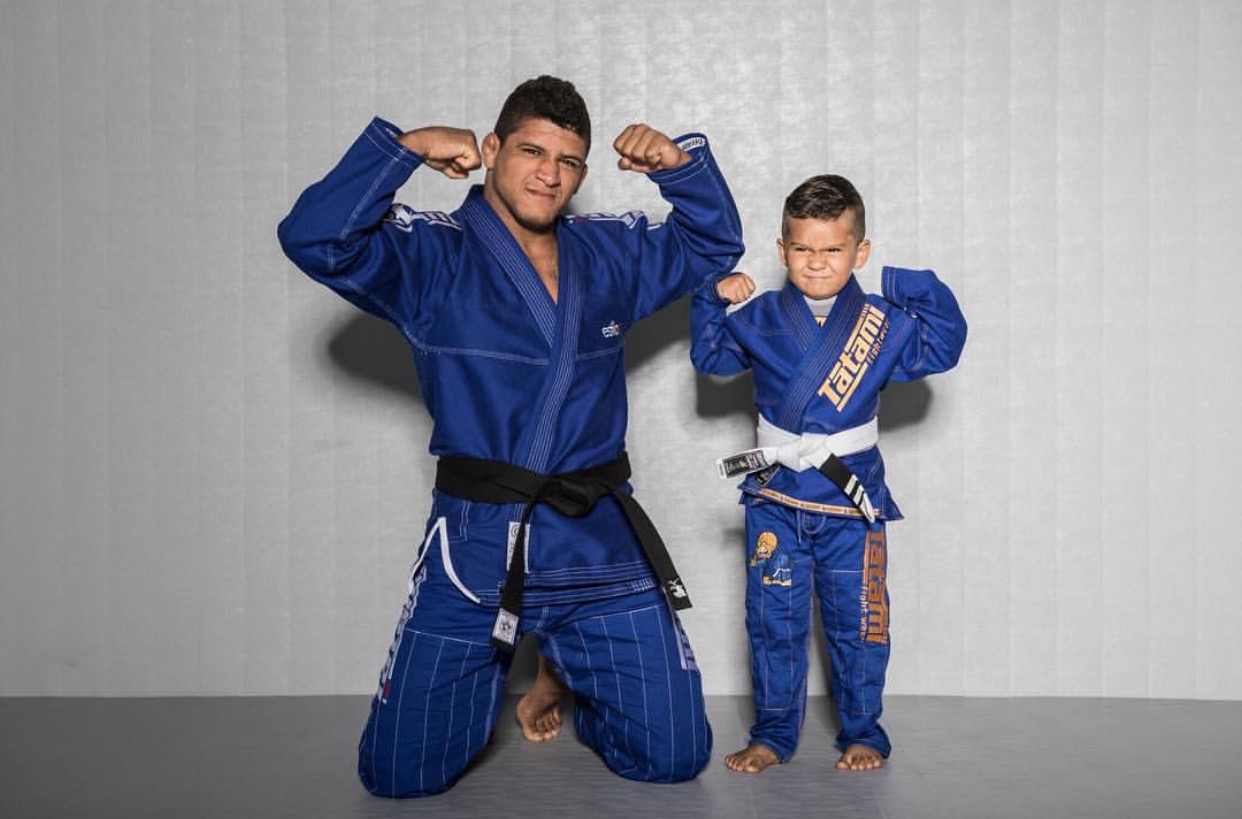 What's your favorite part about living in South Florida?
Man, I like a lot of things about South Florida. It looks a little bit like Rio. Also from Miami it's like eight hours back to Rio. I like the atmosphere here. The prices are starting to get a little higher but it's not too crazy. California is crazy expensive, so Florida is nice. Big Brazilian community here too, so I have all I need right here. I have a great jiu-jitsu community here, a lot of friends in jiu-jitsu, I have my gym here now, I have family, and I'm looking forward to bringing my parents here too. Delray or Boca is going to be perfect for my parents. They'll be close to their grandsons…it's going to be great.
We know your diet has to be strict, but do you have any favorite cheat foods?
Hamburgers. I like two spots. I like 5 Guys a lot. And then the other spot on Hillsboro…Charm City. Every week I have one cheat meal.
Henri Hooft, one of the best striking coaches in the world, runs the other half of Combat Club. What's it like working with him?
He's one of my friends and we're very close. He's a very nice guy but also very strict. If he sees you do something wrong, he's straight up with you. He's very honest. Very high level coach. He's been in there and has had over 100 high level fights. Lot of knockouts. So he's been there as a fighter and as a coach. He's helped a lot of guys with their standup. I love his system and the way he does things. I think he has something special. He just works so hard. Always holding pads, going to corner the fights, teaching seminars, always busy…always working. So I have a lot of respect for him from the history he's had and the one he's building right now.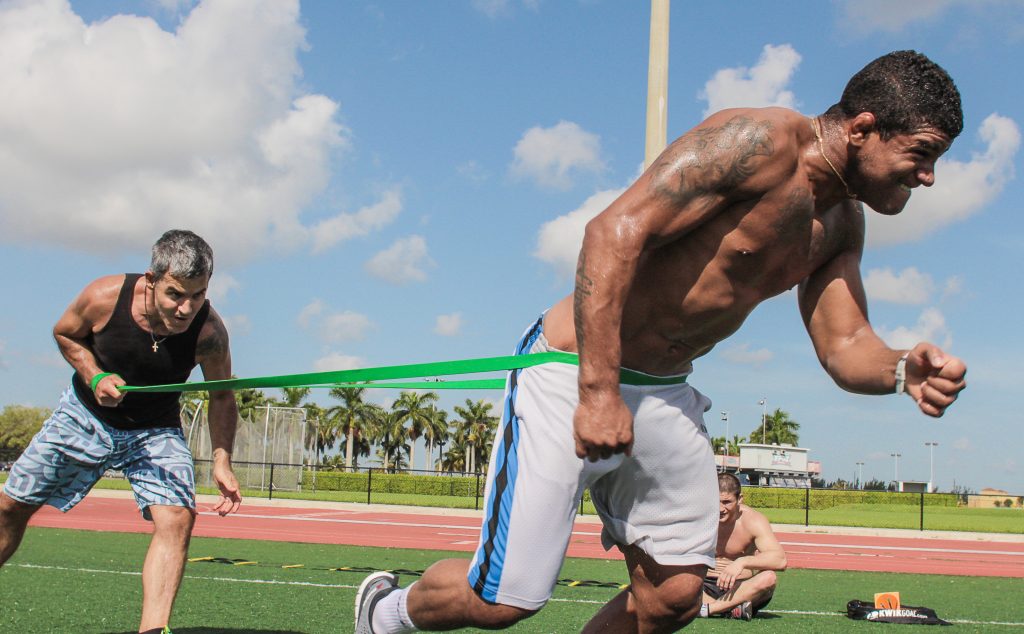 Who's the scariest person you've trained with?
Anthony (Johnson). When we spar, we spar with everybody. When we rotate partners, we go right away. So there's no "Oh I won't go with him." Sometimes, you end up with Rumble (Anthony Johnson). If he hits you, you just feel the difference. Even if it's a light jab…think about the hook or overhand right… He's the scariest guy in the UFC for sure.
How do you like to celebrate after a fight?
I like to come back home with my family. Just relax and enjoy it. Then I like to celebrate with the people who helped me get the win.