Mora Surf Boutique comes back to life post-quarantine.
By Kayla Ziadie
Nestled in The Cove Plaza in Deerfield Beach is Mora Surf Boutique, a colorful shop notorious for its surfer aesthetic and free spirit feel. 
A beachy chic, bohemian heaven, Mora attracts tourists and locals alike with its handmade swimwear, women's clothing, accessories and home decor. Add in its in-store alterations and Pepe—Mora's furry canine employee—guarding the store, it's no wonder Mora is a favorite of boutique-goers and wave-riders.
COVID-19's Impact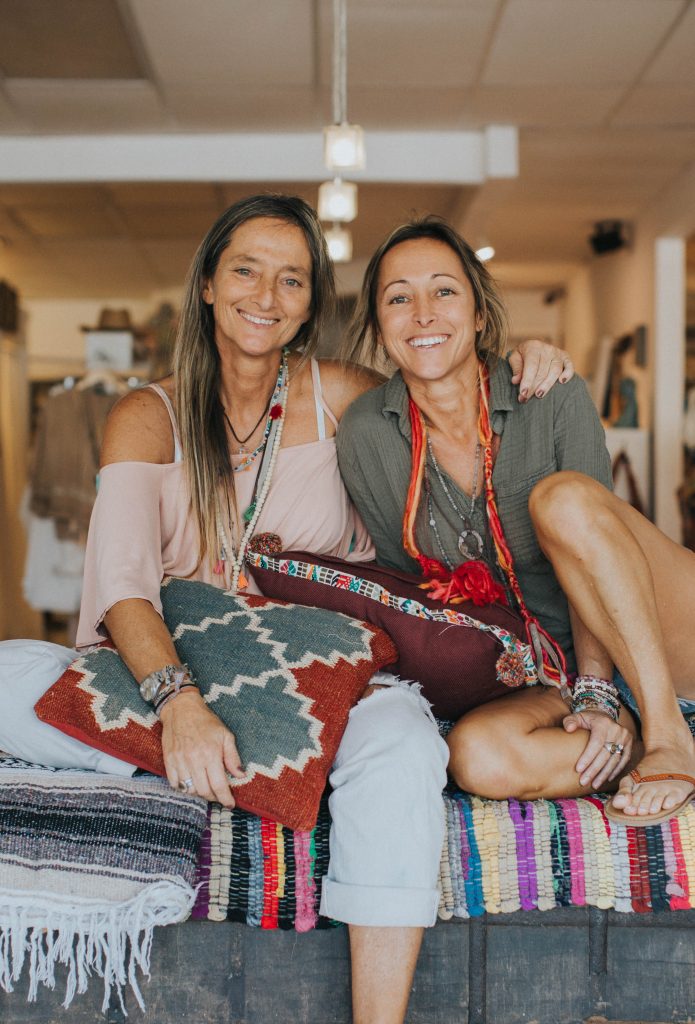 Mora's owners are Romi Tavola and Claudia Moline, two sisters from Argentina passionate about the quality of clothing they create and fostering genuine relationships with their customers. But when COVID-19 hit South Florida, they knew they'd have to take extra measures for the store if matters worsened. At the beginning of the pandemic, the pair held down the fort alone.
"When COVID first happened, we told our employees it would be better if they didn't come in because it would be safer," Tavola said. "But we couldn't close our business just yet." 
Then came the national emergency on Friday, March 13; Tavola and Moline made the difficult decision to close Mora and move the store online. But the threat of coronavirus for Mora's future created another challenge for the sisters.
Alongside needing to get creative with business tactics, they also take care of their 85-year-old mother, Mirta—and she helps out in the store. Protecting her livelihood during the chaos was crucial.
"It was scary," Tavola said. "My sister and I were scared for our mother's safety because she works with us."
Mora's Virtual Rise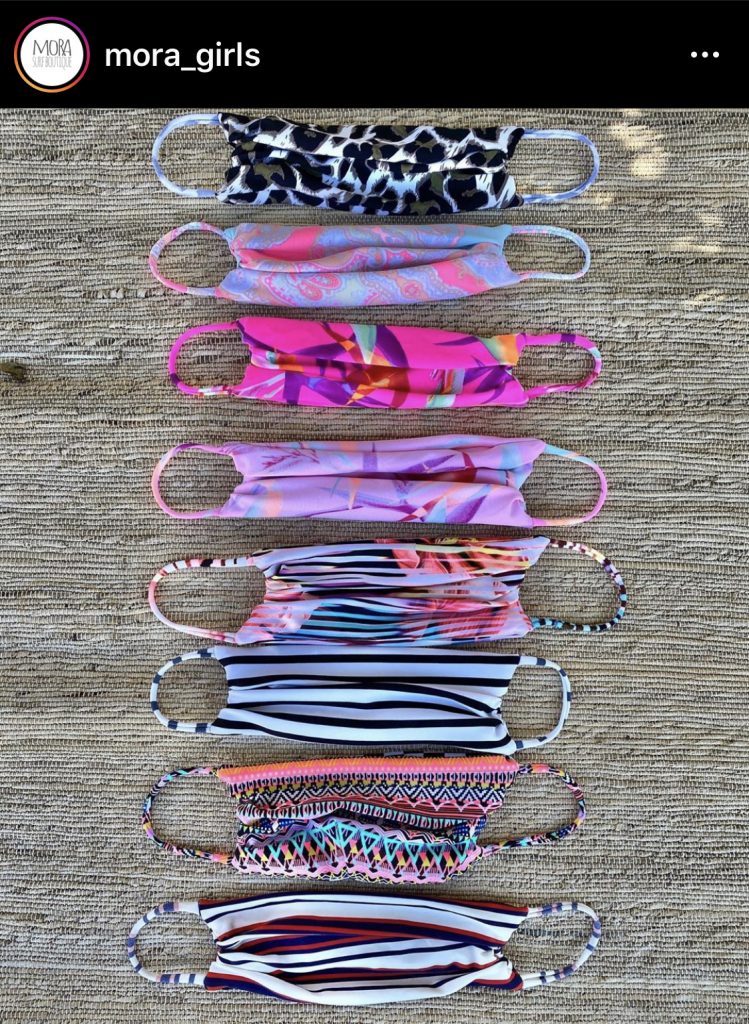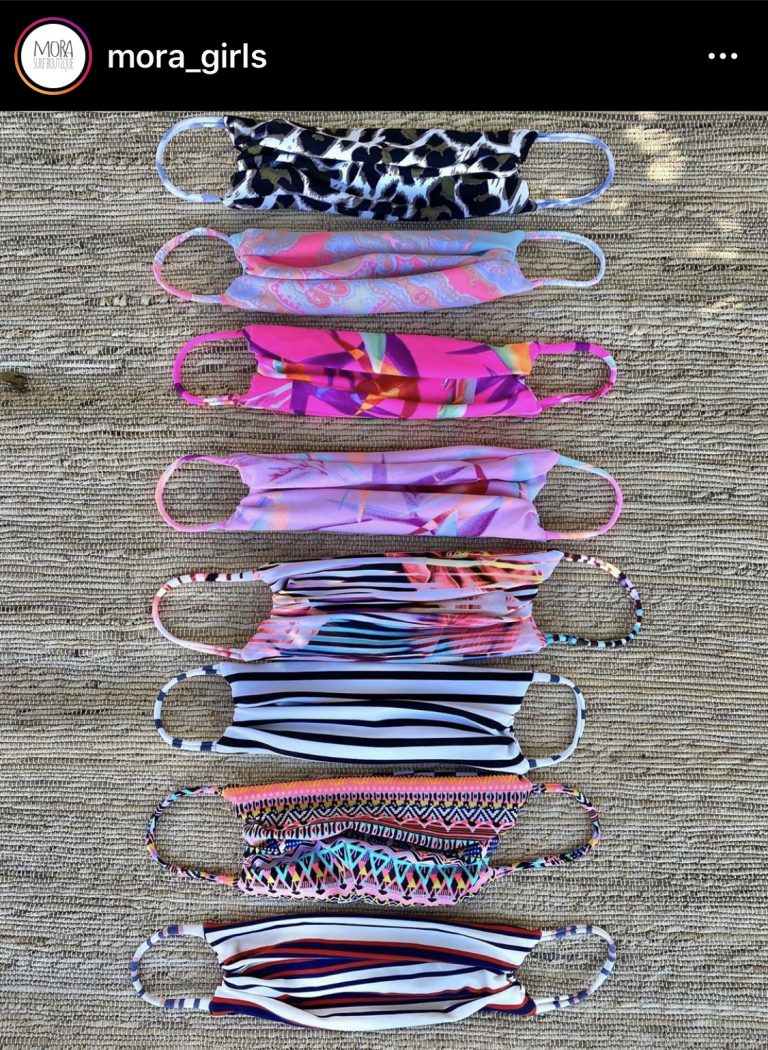 When Tavola's neighbor approached her about sewing face masks to donate to local hospitals, the seamstress jumped at the opportunity. As they made more, Tavola started to post the handmade masks on Instagram.
Like toilet paper, face masks were a hot commodity when COVID-19 made its South Florida debut, so word of handmade ones spread like wildfire. Soon, they were flooded with messages of people saying to make extra masks to sell on Mora's website—and that's exactly what they did.
"The demand for face masks helped us a lot," Tavola said. "People would go to the site to buy them, but they would end up buying other items, too. It also helped pass time because there wasn't much business at the beginning [of COVID-19]."
Even with COVID-19 leaving the future of Mora Surf Boutique on rocky ground, its customers made sure to show up for their favorite shop. More online customers meant that the website needed to stay updated more than ever before. With the newfound site traffic, they also instated curbside pickup for online orders.
Tavola and Moline added new or rare pieces daily, with some so exclusive there was only one in stock. They also pushed Mora Sustainable on the website, a separate store located a few doors down consisting of "preloved," formerly owned pieces that includes brands such as Free People and Tory Burch.
Transitioning to an online boutique while their brick-and-mortar site was closed took some time to gain leverage. However, the sisters found success online that they hadn't before. It was more than a business opportunity—it was a new way to keep Mora's culture and spirit alive amid the madness.
"When we closed the business I thought it would be almost dead," Tavola said. "But the community we have is so helpful. Everyone started to shop online to support us."
The Future After Quarantine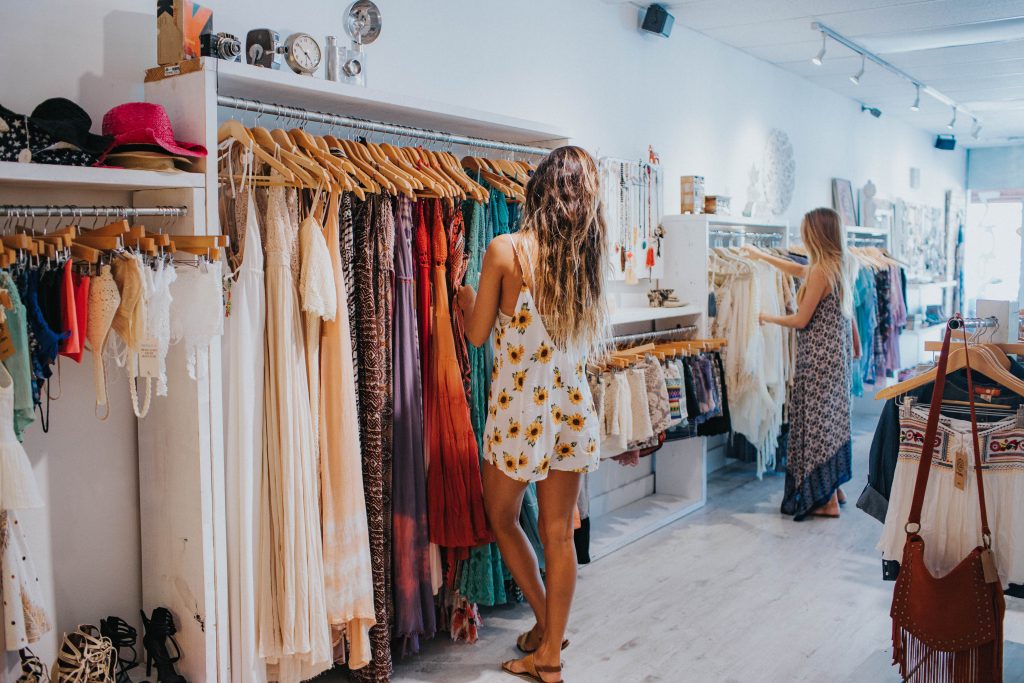 With the success of Mora's website during quarantine, there was no rush for the sisters to open back up. They wanted to take it slow as COVID was far from over, but it wasn't easy. Seeing stores near them open up shop added pressure; the official reopening was June 4.
"The more that we could wait, the better," Tavola said. "But with all the businesses around us opening, we didn't have a choice. Everybody was asking why we didn't [open]."
As Florida has eased into Phase 2 of its reopening, Mora slowly opened its doors on June 4 with new precautionary measures. Tavola and Moline are especially grateful for their loyal employees being extra helpful and patient while things worked out.
With a new opening comes new rules, and Mora has several to keep the store as clean and safe as possible. Tavola said these small measures add up to minimize the risk of customers and employees getting sick.
"We want [our customers] to understand that we are very concerned, and that's why we ask them to wear their face masks, and to use the hand sanitizer as much as they can," Tavola said. "Obviously we'll welcome them in the store, but we take this very seriously…you take care of me, I take care of you."
Customers interested in shopping around must wear face masks, and the store provides disposable ones for those who need it. Everyone needs to use the hand sanitizer at the front door upon entering; paying with cash is no longer allowed; and signs scattered throughout the store provide reminders for social distancing. Tavola and Moline also steam any clothes customers try on and have currently halted in-store alterations.
Despite the trials and tribulations of COVID-19, Tavola is endlessly grateful for her tight-knit group of employees—like long-time worker Erica Rand—and Mora's fiercely loyal customers.
"We live in a good place, a good community where people really understand," Tavola said. "When something bad happens, they all come together to help each other and [give] support; you feel it, and it just feels good.
Mora Surf Boutique; 1626 SE 3rd Court, Deerfield Beach; 954-415-4757; moragirls.com, @mora_girls