Mora Surf Boutique
Down to Earth Fashion
By Stella Alves
Summer days are meant to be spent on the beach, catching a tan and relaxing. When not on the sand, you can still be sporting fashionable beach wear in style and comfort. Dynamic duo sisters, Romi and Claudia, have reinvented beach fashion to be both cozy and chic. Their shop, Mora Surf Boutique, is located in none other than Deerfield Beach, the scene for passionate surfers and beach goers to come together and enjoy the hot Florida weather.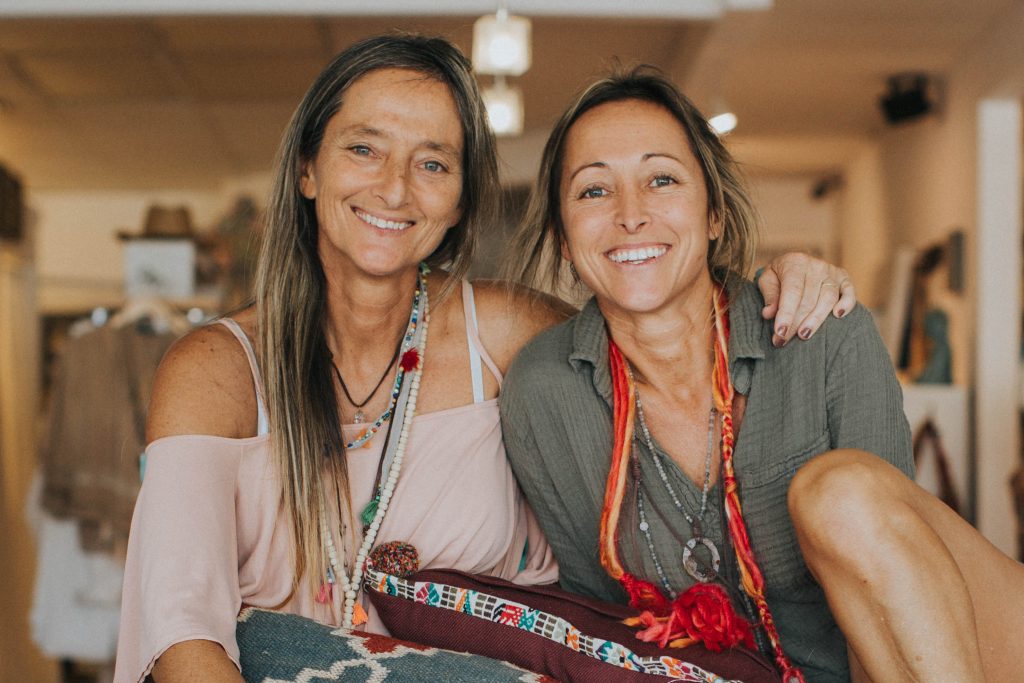 Originally from Mar del Plata, Argentina, the sisters have had experience in the world of fashion, creating a line of workout clothes and beach wear called Bodyshape. Uprooting themselves to move to America and leaving the line in the hands of two trusted friends, they took with them their passion for clothes and sewing that they had learned from their mother. The two separated for a brief period, with one in Florida and the other in New York, but they soon found their way back to each other on the sandy shores of Deerfield.
Making clothes came naturally to the pair, as they frequently found themselves in consignment stores, choosing pieces that spoke to them, and recycling the material to make their own creations. They paraded their works of art around and friends demanded more. Soon, they began to sell their bikinis right on the beach and little by little, as demand grew, so did the company, and Mora was born.
This marks the 15th year of Mora's journey, when Romi and Claudia began to sell their clothing wholesale to retail stores across South Florida like Surf World in Dania, Earth Tones in Stuart, and Sea Glass Boutique in Vero Beach. Since then, they have also distributed to seasonal stores in North Carolina and New York, like McKevlin's Surf Shop in Folly Beach, Flair House in Fire Island, and Natures Shapes in Sayville.
The sisters were surprised at the thought of starting another clothing line and never thought they would open their own store, but have exceeded their expectations by opening their first storefront nearly 6 years ago. Romi admits that they have thought of opening other boutiques on the East and West Coasts, especially in California, but refuse to franchise the name. The sisters value their freedom and time with family, saying that they feel like their clothing will lose its life and uniqueness if they franchise. When asked about this, Romi said that she feels like "life is to be lived," but that they are quite happy with where they have taken Mora so far and will move at their own pace.
Together, Romi and Claudia work on all the individual pieces, focusing on technique, fabric, and colors for every design. Using fabrics that are soft to the touch, mainly cotton blends, they still keep in touch with their roots by importing Argentinian and Italian fabric. Each design is hand drawn and created to leave a unique imprint of Mora in every piece.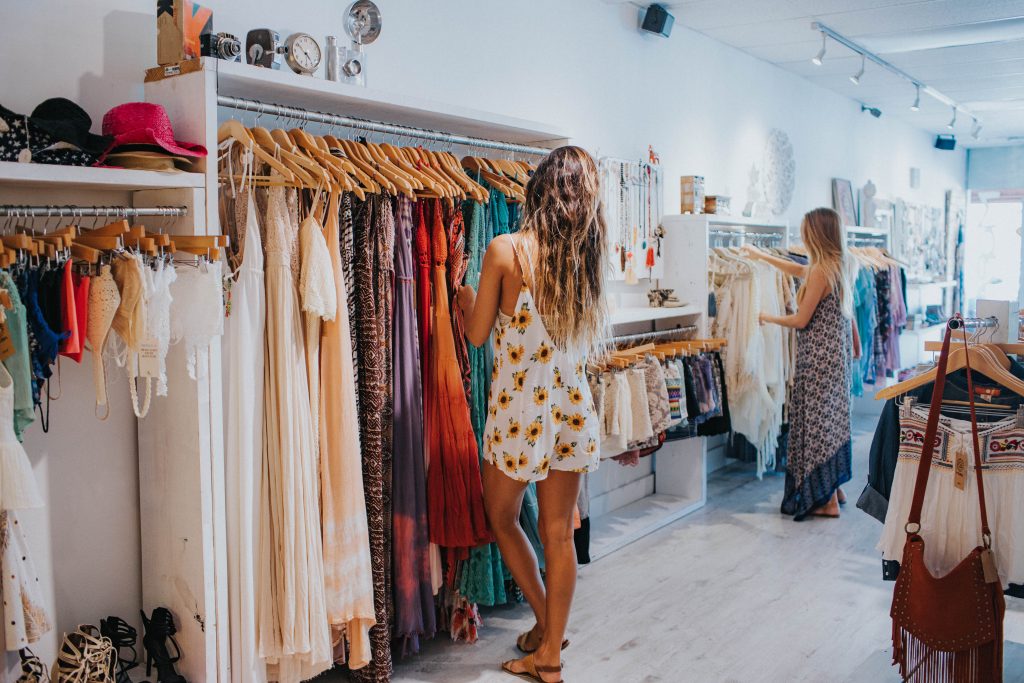 Their website is fully equipped with all your beach fashion needs – from stone and beaded jewelry, swimwear, knit tops, hoodies and cardigans, and even goods for the home. Recently, they have started a Mini Mora line for young girls, with the same stylish designs and cool fabrics. If you're thinking of having a beach wedding, there's something for you, too. Their Bridal by Mora collection can leave any bride feeling amazing, featuring beautiful lace dresses and veils.
The entire Mora family prides themselves in not being like other companies. Whereas other clothing stores create seasonal catalogues, which can cause pieces to look the same, Mora starts with a concept for the season, adding new pieces as inspiration and ideas catch their eyes. Quite frequently, Romi says, they will add several new pieces mid-season, which is refreshing to customers. Proud of being unconventional, the girls make clothes where people feel effortless, cute, and sexy – where the essence of Mora lives. They work hard not to follow any trend and make you feel unique when wearing a Mora brand item. The company motto embraces just that: "Be your own kind of beautiful."
Just like Mora is an Argentinian berry, similar to the blueberry, that grows wild and sweet, Romi and Claudia expect their clothing to make you to feel nothing less. With the sun on their logo, they hope that their clothing will pull you closer to the beach, where you can relax and look amazing.
Visit the shop at 1626 SE 3rd Court, Deerfield Beach, Florida 33441