How did you first start shooting?
Ever since I was a little girl I loved drawing, painting, dancing, and acting. If it involved being creative, I was in! I started out with a desire to model and slowly realized I enjoyed being behind the camera even more. I took a photography class in high school and had so much fun photographing my friends. I've never looked back since.
After graduating high school did you go to photography school?
Yes! I was planning on staying in Florida for college but made a last minute decision to drop everything and move to New York City to pursue my passion. I studied at the International Center of Photography for a year and then started my business when I returned to Florida.
What camera do you use and what is your favorite lens?
I use the Canon 5D MarkIV, It's my baby! My go-to lens used to be the 50mm 1.2, but now I'm loving the versatility of the 24-70mm.
How would you describe your style? Has it changed since you've started?
In the beginning, I wasn't sure of my style. This was frustrating for me because all of the photographers I looked up to had such a distinct style. I started playing around with my editing and color scheme, and was always learning new tips and tricks. I felt like I wasn't making any progress at first, but I kept trying. Finally, I developed a distinct style that people now recognize as mine. My style is very warm, clean, whimsical, soft and always incorporates the beauty I find in nature. When developing your aesthetic, it is easy to compare yourself to those you look up to, but you have to remember that they too worked for years to figure out what look truly resonated with them.
Who are some of your inspirations within photography and behind your style?
Zoey Grossman, Cameron Hammond & Amberly Valentine are a few of my favorite photographers at the moment. They have such whimsical, effortless, soft and feminine photos that inspire me to push my boundaries and try something new.
Was there a certain point in time that made you realize you could turn your passion for photography into a career?
I actually started my business when I was 16. I found my love for photography in high school, so my mom suggested I make it more than just a hobby. If she hadn't given me the idea, supported my passion and cheered me on, I may have never even started a photography business.
When it comes to directing models, how do you communicate the vision you have for the photos to create the perfect shot?
Mood boards! Having a mood board with inspiration, posing ideas and facial gestures is a game changer. It helps to show the model the look and emotion you're going for. Giving the models constant, encouraging feedback makes them feel comfortable and beautiful in front of the camera, which really shows in the photos.
What is your biggest accomplishment so far?
That's a tough one! I have hit so many personal milestones in my business, and my dreams just keep getting bigger. Lately I have been getting a lot of amazing look book and campaign jobs that really excite me, and I feel like I have finally been attracting my ideal client. I'd have to say, my biggest accomplishment so far has really just been finding what lights me up, knowing my worth, and learning how to say no.
Out of all the places you've traveled to for work, which is your favorite?
My favorite work trip so far was going to Belize to shoot a campaign for Pura Vida Bracelets. The model for the shoot was one of my close friends, so it was a blast! We got to roam around the beautiful islands taking photos in palm tree forests, playing with wild puppies, and sipping fresh coconuts during sunset. It definitely did not feel like work!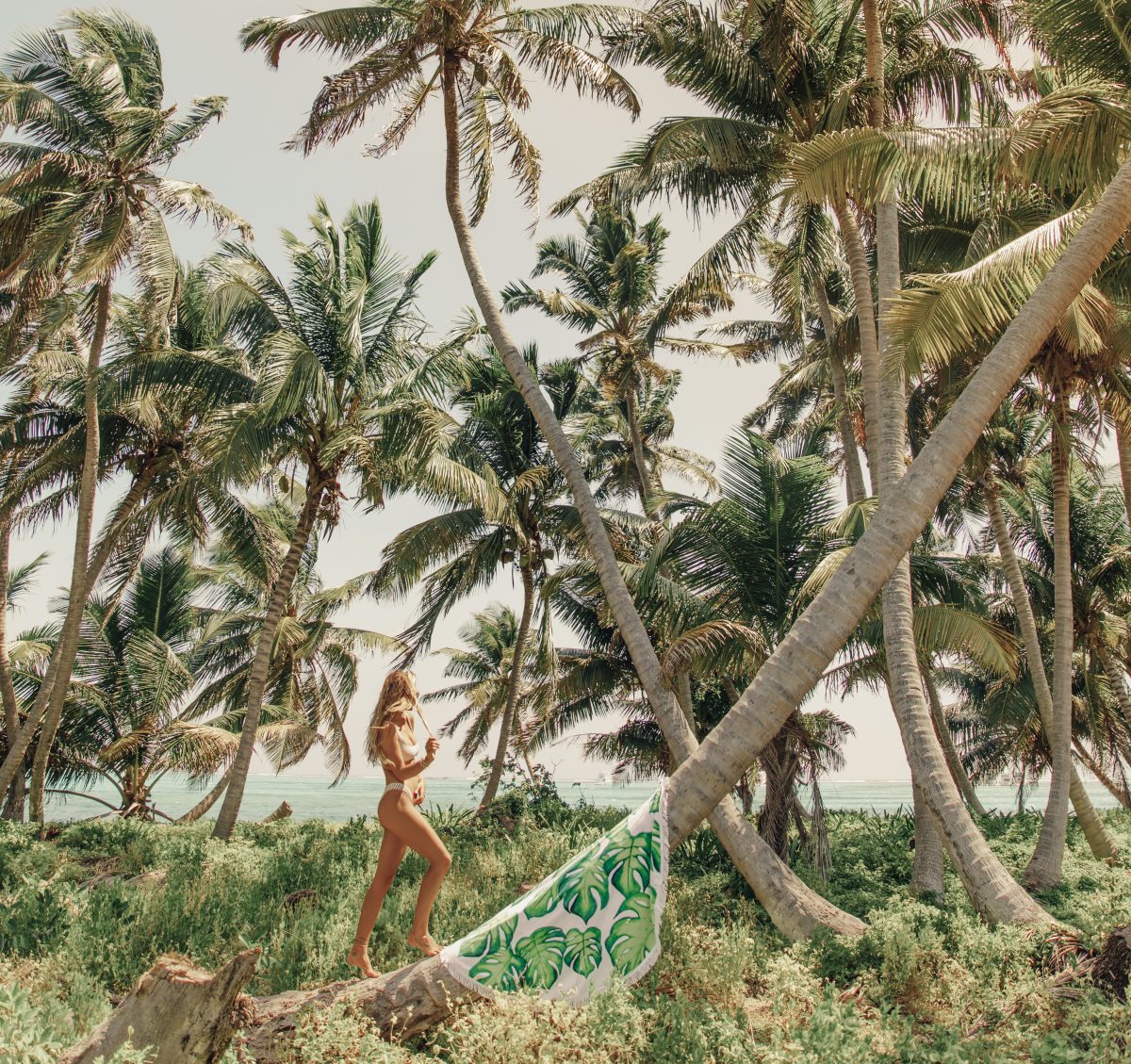 Have you faced any major challenges throughout the years?
How did you overcome them? Absolutely, and they have helped me learn and grow so much in all aspects of my life. I believe in every challenge there is a lesson to learn, and you have the choice of how you respond to it. I have learned an incredible amount about the importance of a healthy mindset, and choosing to think good thoughts. Whatever you focus on is what you draw to you, so always focus on the good.
Outside of photography what are your favorite things to do?
When I'm not shooting I'm finding new ways to improve myself to become the best I can be. Whether it's listening to podcasts about the power of belief or mindset, to quantum physics or visualization, I am so passionate about self improvement. I have huge dreams and I believe the only way to reach them is by continuously working on myself. I also love being outdoors and connecting with nature whenever I can.
What is some advice you'd give to someone just starting in photography?
Experiment, learn and connect with other creatives. Use the work of experienced photographers to inspire you rather than comparing your work to theirs. Shoot what you like, not what you think others will like. Nothing happens overnight, so keep going and enjoy the journey!
After reaching the goals you had set out for yourself, what's next?
When I daydream about my future, I see myself owning a big, beautiful studio that has windows where light pours in. It would be a dream to have a creative team that I work with on every project to bring our clients vision to life. I am so excited to see where life takes me!