TYLER LEVITETZ GOES 5150 ON TRADITIONAL CHOCOLATE MAKING
By Adam Sheetz
Meet the real life Willy Wonka, Tyler Levitetz, the owner and mind behind 5150 Chocolate Co. His creative confections capture the culinary whimsy and charm to which most chocolatiers strive, yet few attain. But just what is it that makes him tick? Let's find out.
Levitetz first began experimenting with chocolate nearly a decade ago in his home kitchen. The complexity is what drew him in, and the delicate and seemingly endless working properties are what kept him hooked. This passion drove him to attend the French Pastry School in Chicago. It was there where he would begin to learn some of the techniques that he would later perfect in the years to follow.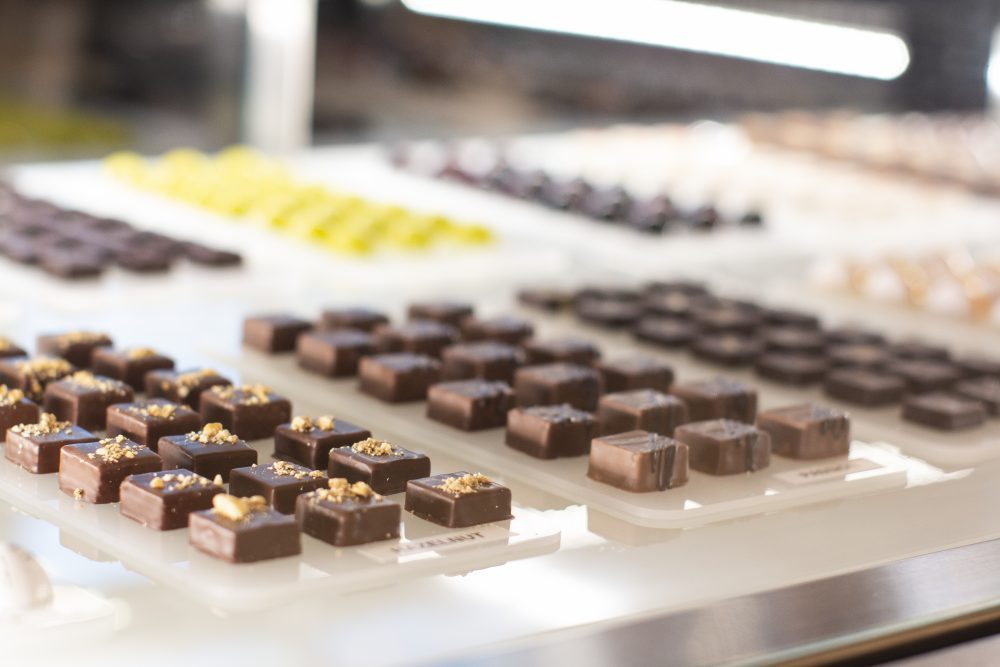 Upon graduation Tyler went to work for and study under Norman Love. Love "really taught me so much and really opened my eyes up to what could be done with chocolate," says Levitetz. This aspiring chocolatier, however, had an unquenchable thirst for knowledge and desire to delve even deeper into the nature and creation of his muse. Wanting to go deep beneath the surface and learn how chocolate was made from the raw cacao led to years of learning, including "building homemade contraptions to get the job done and then traveling the world to source cacao as well as machinery to start manufacturing here in Delray."
There have been many ups and downs on his journey, but he recalls his most interesting moment fondly. "I would say the most interesting moment for me was the first batch of chocolate I made from the raw cacao bean at home, from the sorting, roasting, winnowing, refining and flavor development that took place in my apartment. It was certainly my most significant moment so far and one that keeps me going everyday." But as with any large undertaking, there are always difficulties to overcome. Building a chocolate factory from the ground up requires not only a grand vision, but also a dash of industrial ingenuity, a willingness to tinker in unfamiliar territory, and of course the passion to push you through the setbacks. Of course, in a profession as inherently messy as this one, the question was begged as to just how messy it can get. To that, Tyler answered, "Oh man, there have been a lot of messy days… we had a pump go down in our refiner and had to get in there and take it apart with over 220 pounds of chocolate oozing out all of the floor. Good times." But all of these trials, tribulations, and 220lb chocolate messes were all worth it to get him to where he is now. Opening his first store in Delray a short few months ago, Levitetz has already been approached by the Miami Design District to open a small retail location there – which is set to open mid January.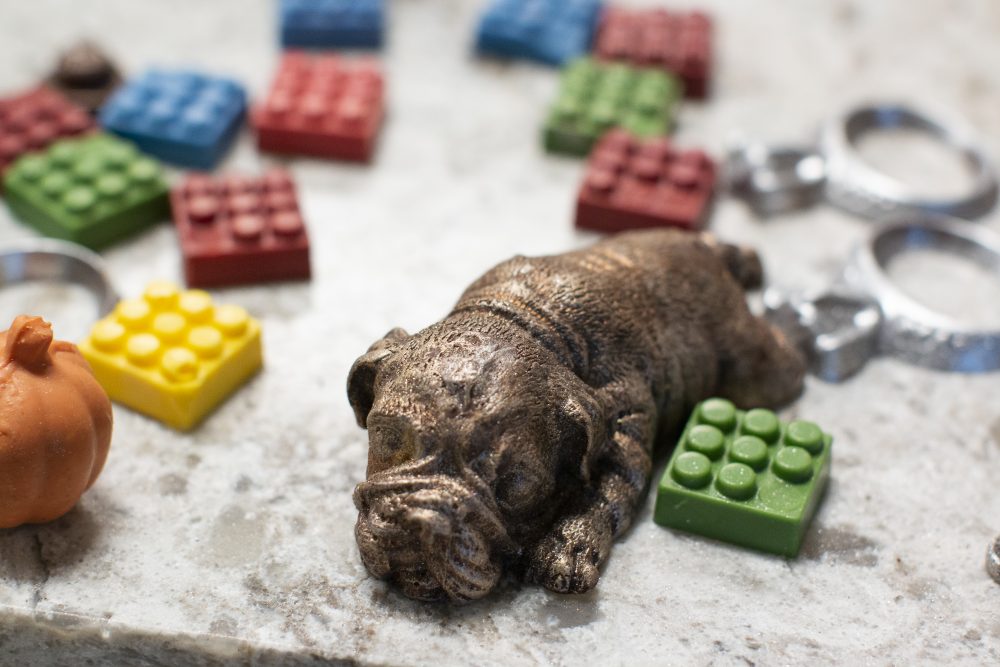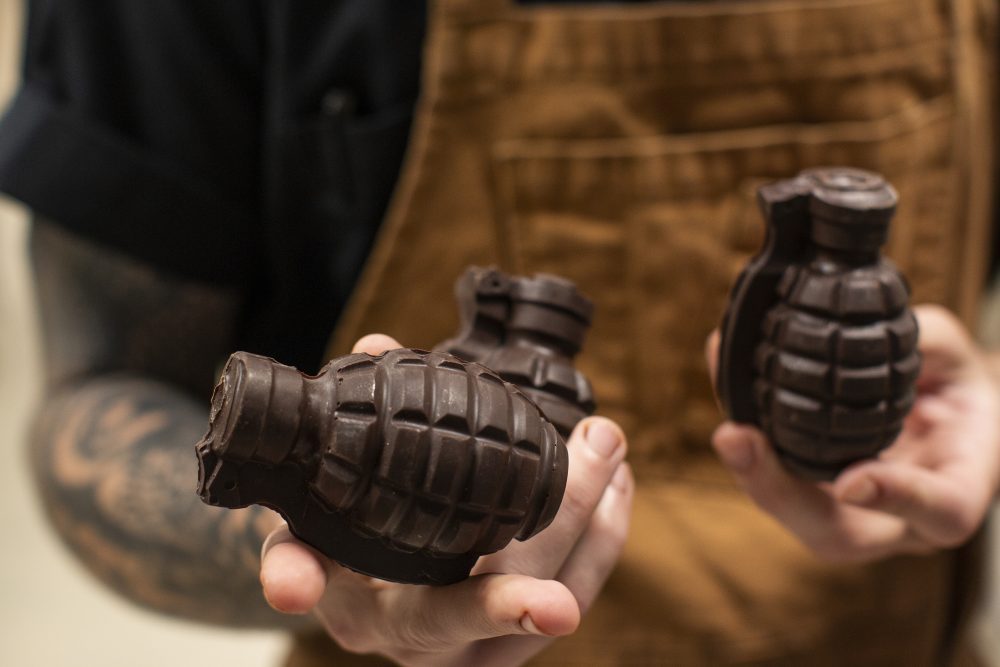 Just what makes his chocolate so special, though? One aspect is that they produce the actual chocolate themselves from the raw cacao – and not just any, but the finest quality in the world, sourced directly from the farmers. Each bean is hand sorted, and every step of the process requires the attention to detail of a true artisan. "We pay our farmers well and have developed a good relationship where we can not only get the quality we want but can give the farmers the quality of life they deserve," adds Levitetz.
When asked what he would be doing if he weren't making some of the finest chocolate there is, he replied, "I really don't even know. I have decided to dedicate the rest of my life to this craft and never look back so it is impossible for me to even think about doing anything else." He may not have Oompa Loompas or a chocolate river (yet), but Levitetz and 5150 Chocolate Co. are your golden ticket to an amazing and incomparable chocolate experience.
1010 N Federal Hwy Delray Beach, FL