Keeping the Stoke Alive
By Ava Bourbeau
Photos by Nothing Negative Co.
Bill Unger walked into the Van, Surf & Skate Expo in 1979 with $5 for hotdogs and stickers. He left with a brand-new Fox surfboard — and hotdogs and stickers.
He bought a $1 raffle ticket to win the surfboard (inflation isn't so advanced that you could get a surfboard for $5 in 1979) and the implications of that day never left him. He reintroduced the event in 2019 after it's fizzle in the '80s to keep the culture alive for the next generation. Young people have always been at the forefront of the surfing and skating movement (think Z-Boys) and Bill believes that fact remains.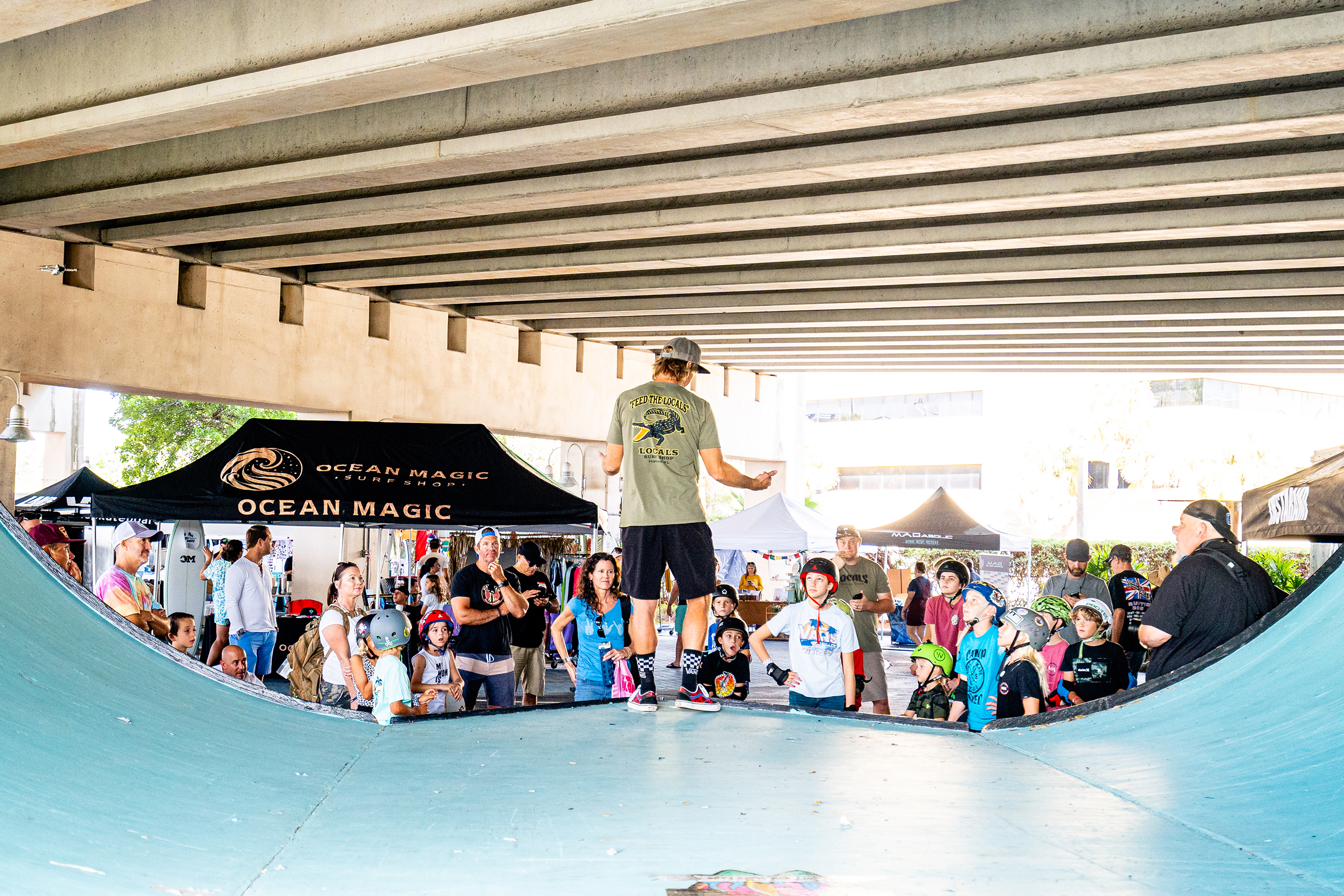 This sentiment takes form in the kids skate camp taught by Locals Surf Shop owner Jimmy Moran, seminars of van build-outs to offer guidance, and giveaways by the headline sponsor, Ocean Magic Surf Shop. Ocean Magic Surf Shop owner, Flip Oliveira told Atlantic Current that the expo "Fosters, reignites, and maintains a love for board sports, health, and wellbeing in the community."
Stryker Hawk, a 16-year-old surfboard shaper who has an expo slot, is also an example of skills being passed down. He's been building boards for three and a half years and surfing for longer. For Stryker, the pipeline from surfer to shaper seemed destined. "I always had an interest in design and building things so naturally when I started surfing and getting better and better, I wanted to start making my own boards and found that I really enjoyed it," he said. Another inspiration to Stryker's interest in shaping was Eric Rumaner. Eric, a former Jupiter local, is now shaping boards in San Clemente, Calif. — a hub for board shaping and surf culture — and is a great example of how passed down knowledge can influence the younger generations. The expo is an avenue for Stryker to exhibit that passed down knowledge.
Last year's expo had a bout of history repeating itself because of it being reintroduced, and we love a good call back. The Van, Surf & Skate Expo 2022 winner Alex Buncy followed in his father's footsteps by competing in the expo. We assumed that skateboarding wasn't genetic, but the Buncys might give us a run for our money. Alex's father, Mark Buncy, competed at the inaugural Van, Surf, & Skate Expo. "My father told me how he competed this event back in the 70s, and how much of a rad event VSSE was… He highly encouraged me to come compete last year," Alex said. Talk about full circle. Mark added, "I will be competing in the competition this year and I'm looking forward to showing all the young guns how it's done."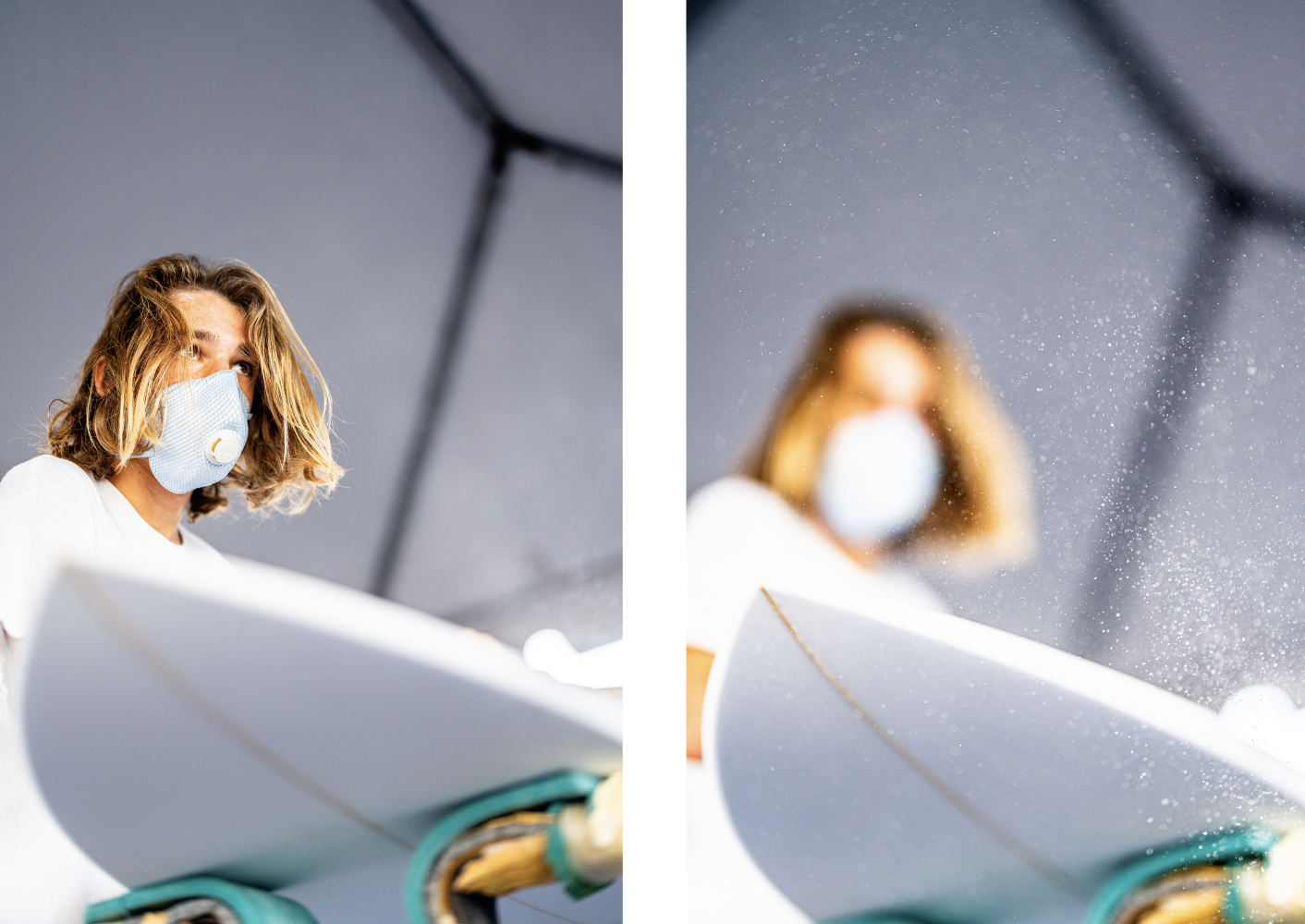 Of course, the Van, Surf & Skate Expo is also for the long-time members of the community: whether it's supporting established local businesses or bringing awareness to non-profit organizations like the Wahine Warriors. The Wahine Warriors, founded by Kristina Cobia, uses surfing as a method of healing. The surf programs offer community in particular to female trauma survivors, veterans, and children in the foster system. Not only did Kristina buy her own children their first surfboards at the Van, Surf & Skate Expo, she also said walking in made her feel like a child full of excitement again. "Being at the expo helped make the sports come alive for their [her children] curious minds and now they get to start the journey that I've been on for over 20 years," she said.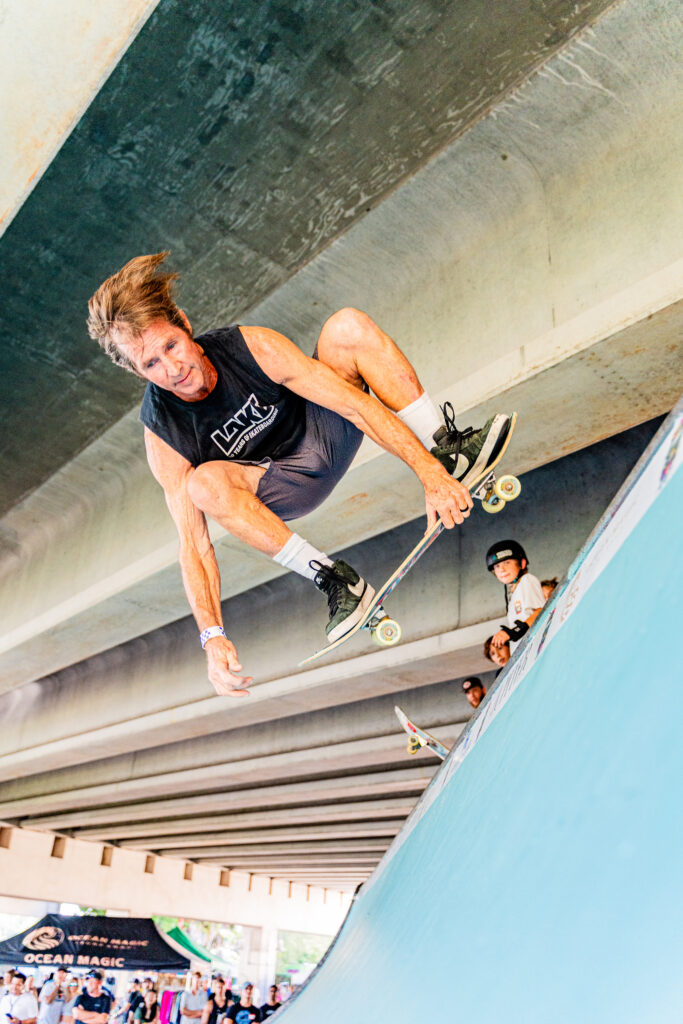 Mercado Custom Cruisers is a unique small business that can also be explored at the expo. Martin Mercado started his custom build bike company after working in the auto repair industry. His goal was to make bikes that replicated the appeal of vintage cars. Now, he gets to share his passion with the community that the Van, Surf & Skate Expo cultivates. Martin shared, "I love that it's not a mainstream show and serves this great, different kind of community."
This year's Van, Surf & Skate Expo on Nov. 4 and 5 will accomplish much of the same as years past. Patrons can experience a slice of nomadic van life, watch blanks become surf boards, listen to live music, and witness (or compete in) the skating competition.
For more information on the Van, Surf & Skate Expo, DM on Instagram @vansurfskate_expo or email at: [email protected].