Tropical Smokehouse Opens Second Venture
BBQ lovers tune in. Fans of Tropical Smokehouse on Dixie Highway will be pleased to hear that a second location under the Tropical Brand umbrella has opened on Olive Ave. The venture is thanks to owners Jason Lakow and pitmaster and chef Rick Mace. Everyone say thank you.
Patrons can expect the same great food, in a quick service setting. They open at 7 a.m. and serve breakfast until 10 a.m.. BBQ service starts at 11 a.m. and ends at 5 p.m. for the daytime crowd. This way, the Market and original Smokehouse (which opens later and stays open later) are a perfect complement to one another.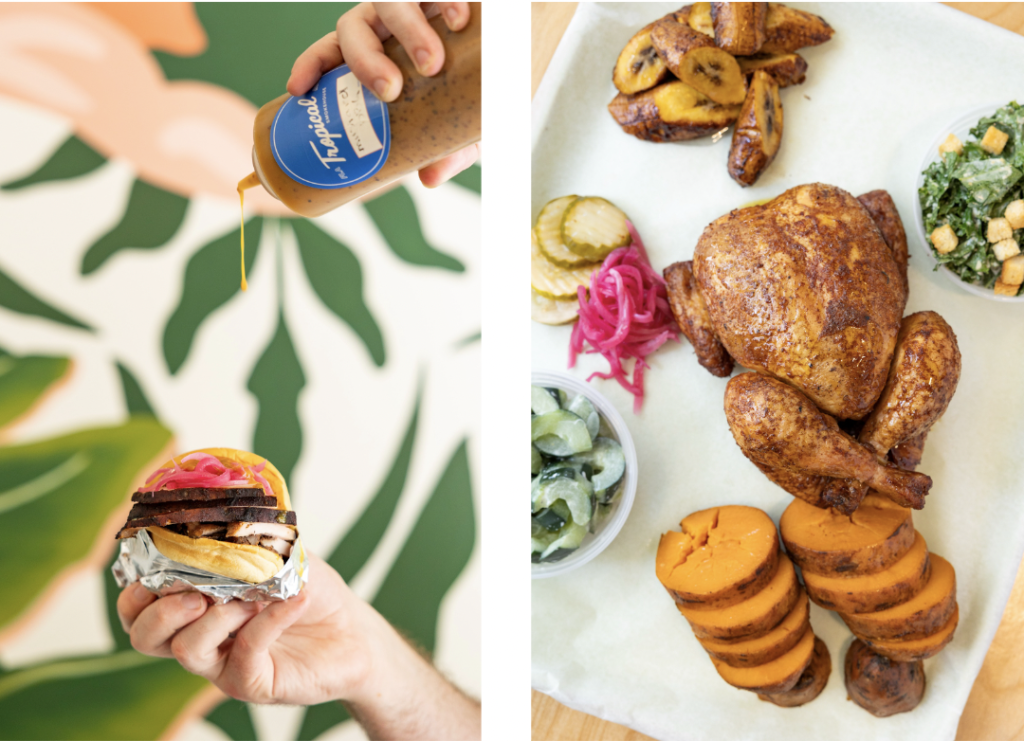 "We wanted to offer quick service BBQ to West Palm Beach. Downtown seemed like the obvious place due to its proximity to Smokehouse, its huge daytime work population, and its booming residential development. Tropical BBQ Market is positioned in downtown West Palm to service the daytime crowd," said Rick.
And the daytime crowd will indeed be served. At the Market you'll find signature menu items like Prime Biscuit, Mojo Pork and Jackfruit. They have plenty of indoor and outdoor seating at the market to get comfy in if getting out of the office for lunch is your MO. On the other hand, if you're in need of something quick that won't skimp on quality, the deli and market have a host of grab n' go items like meats, salads, and even pantry items for cooking at home.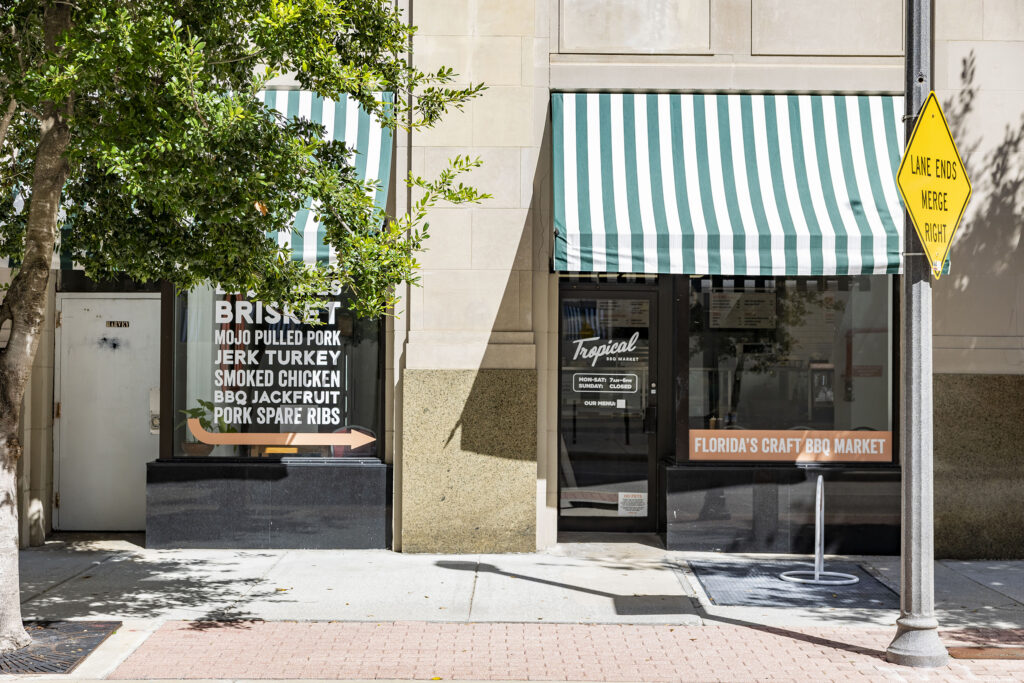 It's worth a trip for the convenience alone, but as soon as you get a hit of classic southern BBQ crossed with tropical Florida flavors, you won't even remember your inconveniences.
206 Olive Avenue, West Palm Beach
eattropical.com
@tropical_smokehouse