Swim in Style
By Rachel Levy
Between the warm feeling of the sun on your skin and the coolness of a dip in the water, a day at the beach is one that never fails to make a person feel good. Add to that experience some unique, eye-catching beachwear and you'll quickly be looking just as good as you feel. Keep things local by purchasing from a South Florida-based swimwear company and you'll find a whole world of captivating designs that go far beyond what big box stores are selling.
Check out our favorite local companies that are taking things up a notch when it comes to sun-inspired beachwear.
Jypsea Local
When founder Stefanie Holtzheuser says that her company Jypsea Local is all about local love, she means it.
"My local clients have been fans since day one and make up a large portion of our sales," she shared. "I truly believe that in a world where everyone is doing the same thing, how you treat someone makes a huge difference. When you come in [to Jypsea Local], you get a personalized experience and I think that's what a lot of locals remember. Kindness is everything."
This message of universal love and kindness is felt in every aspect of this Fort Lauderdale business. Determined to empower women to embrace their femininity and love their bodies, Stefanie creates and shares captivating designs that celebrate the female body, and that she hopes makes her clients feel unstoppable.
3320A N.E. 32 St., Fort Lauderdale
jypsealocal.com
@jypseaswim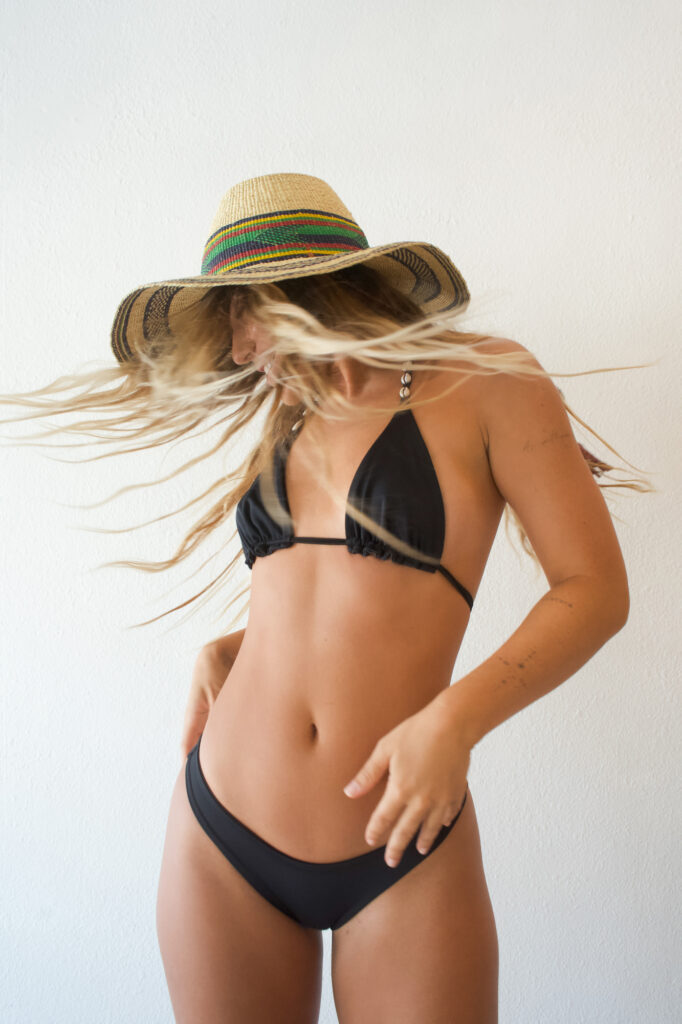 Mora Surf Boutique
Though Mora Surf Boutique in Deerfield Beach officially came to life in 2007, it was the result of a childhood the Tavola sisters spent surrounded by colorful, captivating patterns and fabrics. After learning how to create their own clothing, they eventually began creating a style of bikini they loved but rarely saw on the market.
"Our passion lies in crafting one-of-a-kind pieces that are inspired by many sources," they shared. From vintage fashion magazines to personal travels and nature, this duo takes inspiration from the whole, beautiful world around them. "We strive to capture the essence of the sun seeker: a carefree, natural, and confident girl who radiates happiness and comfort in her own skin," they said.
1626 S.E. Third Court, Deerfield Beach
moragirls.com
@mora_girls
Ola Feroz Swimwear
After becoming frustrated about the lack of quality and fit from other brands in the industry, Jessica Garcia took matters into her own hands and established Ola Feroz Swimwear in 2009. A self- taught designer, pattern-maker, and seamstress, Jessica has spent the last 14 years creating handmade suits that she describes as "feminine and functional for the avid salt water addict, yet sexy for the elite sunbather."
The English translation of Ola Feroz is Fierce Wave and that energy is felt in the unique designs offered by the brand. Recently, the Summer 2023 collection was released and it's a can't-miss assortment of swimwear that screams summer in South Florida. Between the brightly colored, '70s-inspired Marea bikini design and the sleek Cumbia One Piece, there's truly something for everybody.
805 E. Palmetto Park Road, Boca Raton
olaferoz.com
@olaferozswimwear