It was a perfect Valentine's Day this year, with sunshine, blue skies and a crowd of over 400 people who cheered on sub-adult loggerhead sea turtles Reilly and Mayor Mort last Tuesday, Feb. 14 as the animals made their way to sea. Both turtles received months of treatment, antibiotics and fluids at Loggerhead Marinelife Center in Juno Beach before being medically cleared for release.
Reilly was found last October near Hutchinson Island chronic debilitated with numerous barnacles covering its shell and flippers. Mayor Mort was found last August near Hutchinson Island, also chronic debilitated and covered with barnacles and leeches. Mayor Mort was outfitted with a satellite transmitter, which allows LMC biologists to track the turtle's movement to ensure the turtle behaves normally after being released. Guests interested in following Mayor Mort's journey can visit www.marinelife.org/track.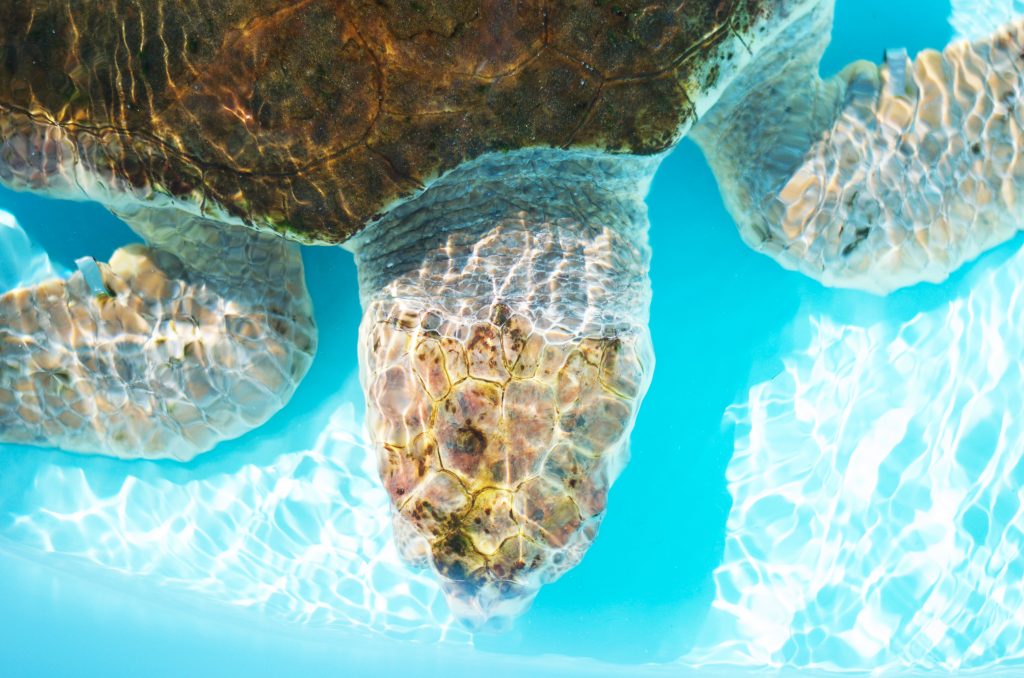 Mayor Mort was lovingly named in memory of Juno Beach's late mayor, Mort Levine, who proudly served the town from 2008 until his passing last March. Mayor Levine was extremely proud of LMC and the town's beaches, which are known for attracting sea turtles and tourists from around the world. Mayor Levine's favorite quote about his beloved town was "Juno Beach – World Headquarters." Many thanks to the supporters who helped LMC care for the turtle, including the Town of Juno Beach.