A Boynton Beach Giving Tree
By Ava Bourbeau
In high school Michael McCleary — of Girlfriend Material and Surfer Blood — had a makeshift recording studio in his bedroom. His first recordings were on an old Dell using extremely high-tech equipment — the plastic stick microphone that came with the computer. He went to school for music but learned sound engineering on his own through research, friends and experience. One of his friends, Surfer Blood's drummer, Tyler Schwarz, overlapped the first recordings tape by tape. "It sounded horrible," said Mike. They've obviously come a long way.
In 2009, his bedroom hobby became a reality. Ladies and Gentlemen, the band that later went on to form Girlfriend Material, was started. They played local shows like SunFest and Buzz Bake Sale.
When the time came that they needed a place to record, Mike had accumulated quite a bit of equipment. He bit the bullet and got a communal space to record. With the help of his friend Joe Butera, a sound engineer, they got to setting up the original Shade Tree Studio.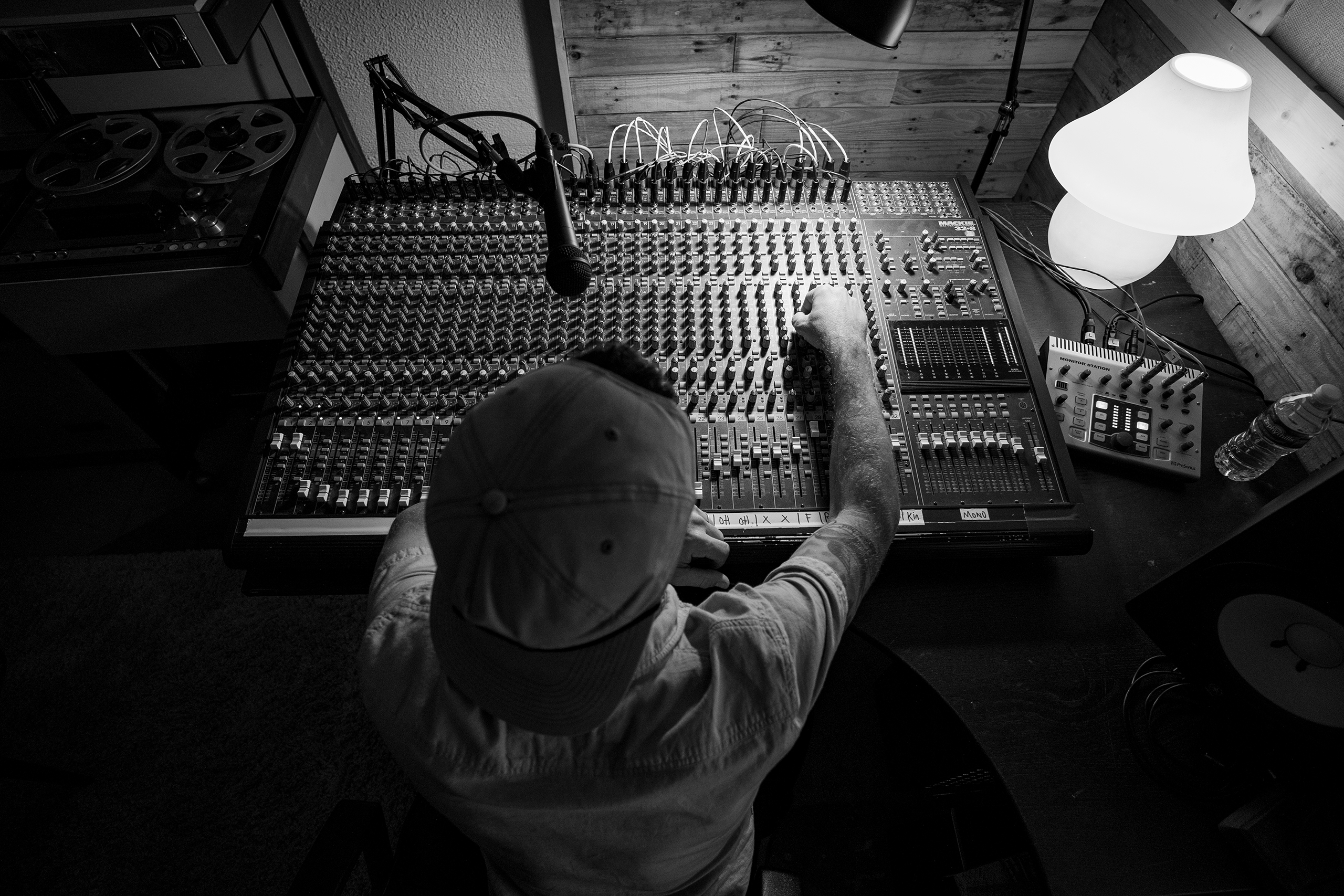 The original studio was in East Boynton Beach and as one of the only affordable studios around at the time, Shade Tree attracted a ton of up-and-coming talent. This includes well-known locals like Spred the Dub, Roots Shakedown, and Girlfriend Material and Surfer Blood, of course. "It's always been a space for people and kids to go and rehearse and record and do their thing," Mike said.
Like with many small businesses, the pandemic created complications. Closing the doors at Shade Tree became a very real possibility. The lease was getting too expensive, with not enough money coming in. But, Mike's perspective changed when a space opened up in the Boynton Beach Art District.
His bands rallied behind him, he got approved for a grant from the Boynton Beach Community Redevelopment Agency, and he was able to sign a three-year lease. The icing on the cake? He also got the news that he was going to be a dad. Instead of being forced to close, his business — and his family — were expanding.
Mike said that it was all possible because the bands "were there every day helping in any way possible and shared the same vision and excitement expanding and moving forward."
He continued, "It was overwhelming to see how much love and support I received during this time, and it made me realize it was a community that I helped build…. it was bigger than I could have ever imagined."
The new space was twice the size and built out completely by Mike and his father. They have analog vintage equipment and even an amp repair guy — which is appealing to gigging bands.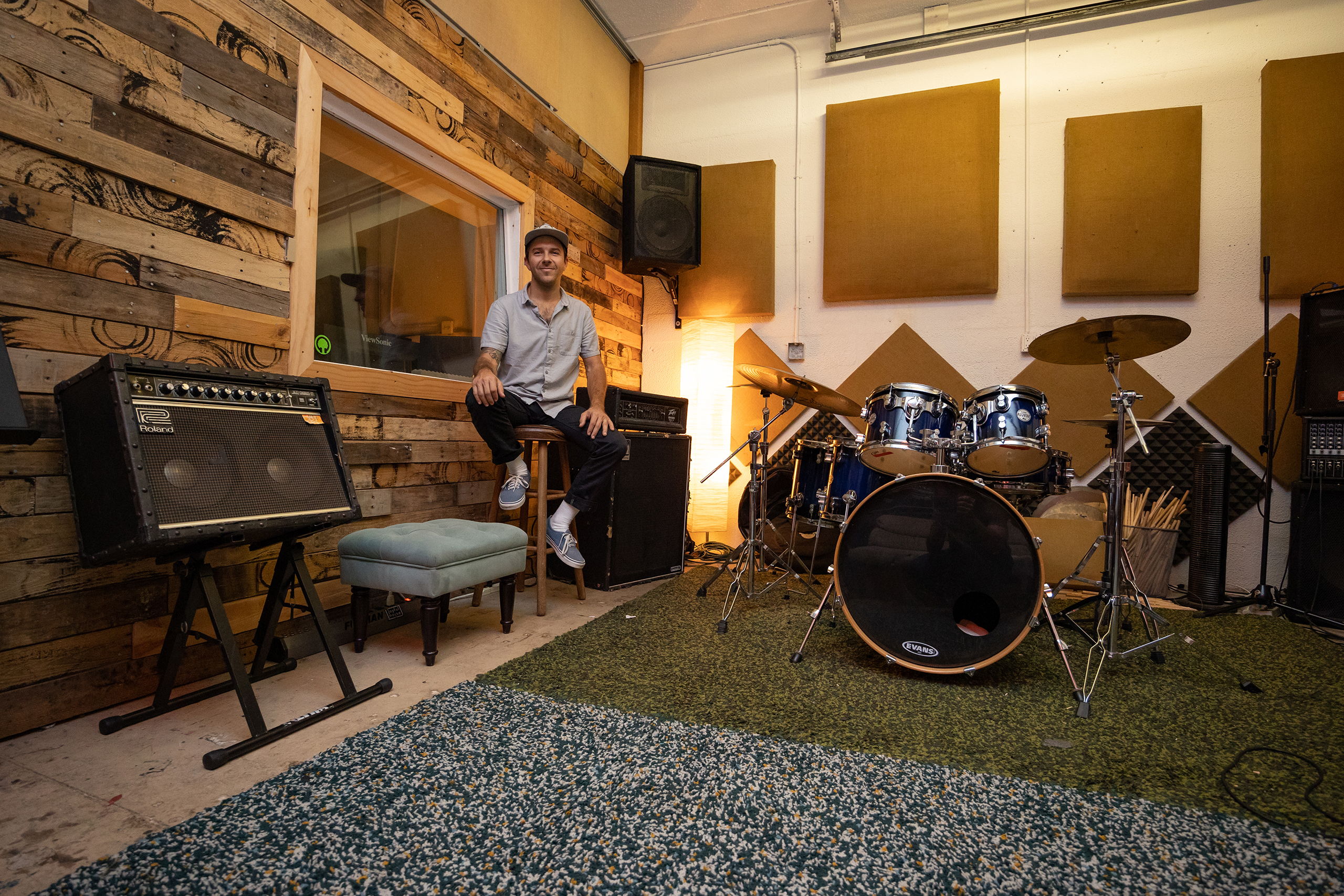 Most of these renovations were possible because of the Boynton CRA. He said, "The grants were monumental in getting the space to where it is at today and for that I'm forever grateful to my city."
Bands like Heavy Pets and The Dreambows have recorded music at Shade Tree. Mike engineered a few songs for the former and one went on to be the most played on their album with almost a million streams. American Sigh, a band who's been on SunFest's lineup, also recorded their album "Honor System."
A shade tree describes someone who develops a skill without formal training. Mike's father, a retired Delray firefighter, used to describe himself as a shade tree mechanic, or a shade tree carpenter. Mike is a shade tree recording studio. His training was built from passion and community.
Moving forward, Mike wants to continue to foster growth in the local music scene. "Whether it be rehearsal or recording, we want you to feel at home when you walk through those doors and encourage people to take risks and experiment, really explore the space and all it has to offer," he said.