Easy Eats to Enjoy During a Show
Whether you're an audience member at a show or part of the next act, you're bound to need a snack. Music may feed our souls, but not our stomachs. We've picked a few of our favorite spots to jam out and chow down — along with a standout dish from each. Some are local favorites, while others are new menu additions. But all are delicious and easy to eat during a show. So read ahead and maybe we'll see you there. Let's just try and avoid eye contact while we're eating. That would be weird.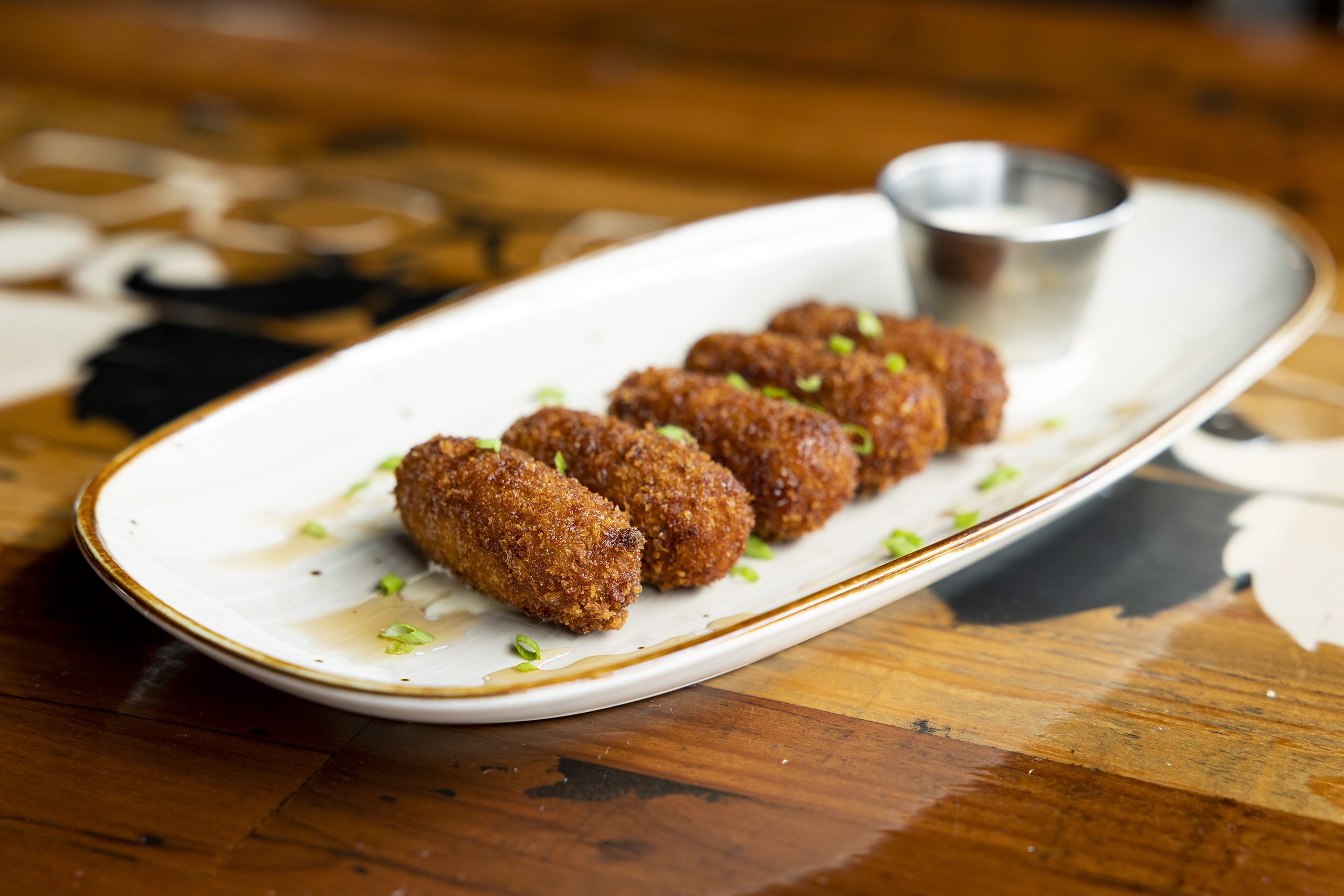 Crazy Uncle Mike's
At Crazy Uncle Mike's you can expect a mix of brews, bites, and beats — both their words and ours. What started as a brewery, restaurant and bar quickly became a go-to spot for live music. You'll find everyone from The Resolvers (Dec. 10th) to The Flyers (Nov. 4th & 17th and Dec. 2nd & 15th) on their stage, making it easy to make a full night at Crazy Uncle Mike's. Even if you had a bite before going, it's likely you're going to want something else to munch on after the first couple house made brews. Enter The Bacon Croquettes, a menu item since day one and for good reason. Dunk their crispy exterior into their maple aioli dipping sauce and you might be tapping the table for something besides the music.
6450 N Federal Hwy, Boca Raton, FL 33487
@crazyunclemikes

Guanabanas
At Guanabanas, it's always island time. The open-air bar and dining room are complete with a canopy of palms, stone pathways and waterfront seating. This outdoor oasis is a restaurant first but takes great pride in their live music program and full stage. Sure there are longtime staples like their empanadas that are easy to enjoy during a show, but we recommend pairing the tropical vibes and tunes with the Mexican Street Corn Flatbread. This shareable handheld is topped with refried beans, roasted corn, queso blanco, cilantro, spicy mayo and fire crunchies. It really is like street corn in flatbread form. Grab one or two for the table during Joey Calderaio's album release party show (Nov. 25) or the Waist to Chest Christmas Special (Dec. 9).
960 N Hwy A1A, Jupiter, FL 33477
@guanabanasrestaurant

Maxi's Lineup
What started as a live music offshoot of Food Shack is now part bar and restaurant by day and music venue by night. And with that comes their killer menu during live shows. Once you enter through one of the sticker covered doors and find a table, your senses will probably be overwhelmed in more ways than one. Sure there are full meals that everyone raves about like the Sweet Potato Crusted Fish, but you're here for the music and want something quick and easy to eat. That's where their equally famous appetizer comes into the picture — the Tuna & Basil Roll. It's really just one of the best tasting things, especially considering how simply prepared it is. Fresh tuna and a basil leaf rolled into thin dough, fried and sliced with a little sweet chili and teriyaki on top. Whether you're into wasabi or not, you're going to want to take a solid dip into the wasabi cream dipping sauce. This app will pair nicely with Spred The Dub (Dec. 10) or The Helmsmen Reunion Show (Dec. 23).
103 S. U.S. Hwy 1 Ste. D3, Jupiter, FL 33477
@leftoverscafe