By Cash W. Lambert
Photo: Chris Garrison
Age doesn't define Steel Lafferty. You'd think the all-pro wake boarder is an older, tenured vet because he's invented 3 different tricks. That means he's done something that no one else has ever done in the history of the sport. Amazing. And with all the traveling he does, including recent visits to Japan and Australia, he appears to know the ins and outs of the pro wakeboard tour. He also has impressive maturity. No matter where he goes, he never forgets his roots from his hometown of Ft. Lauderdale, which is why the community never forgets him. A top 10 finish in 2013 certainly cements the idea that his age is above 25, right? Maybe he's 30? But just when you think you have him figured out, Steel smiles and tells you that he never leaves home without a certain childish heirloom, and that everyday he "just wants to be a kid". He just wants to wake up and have fun, and that means getting on a wakeboard. So maybe he is under 25? I don't know. Either way, Steel's age seems to be irrelevant to the way he lives each and everyday. Maybe that's all that matters.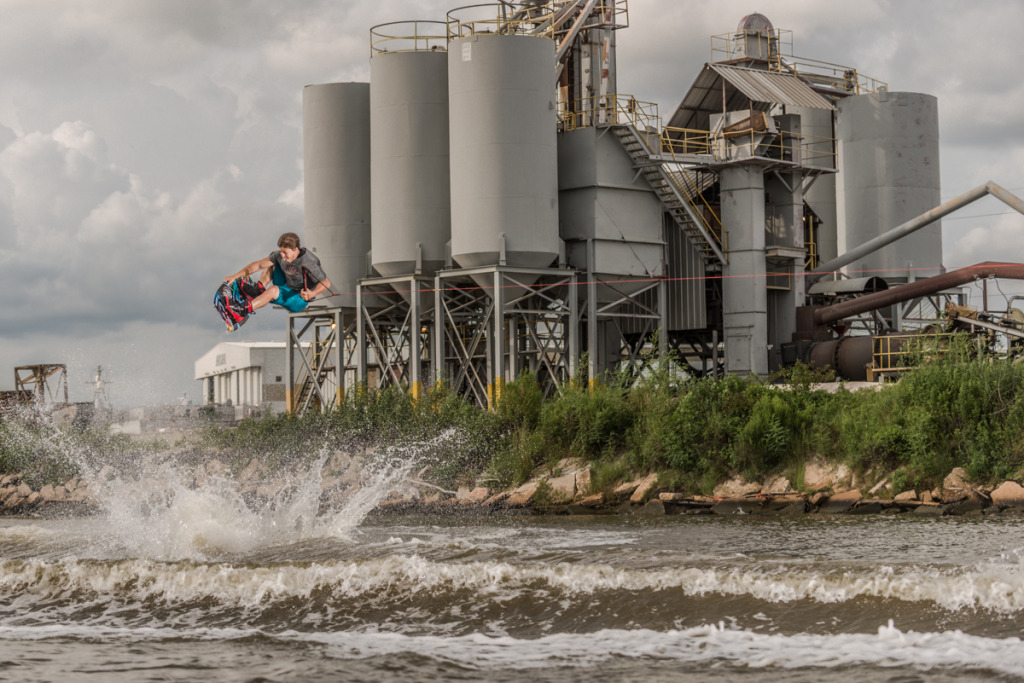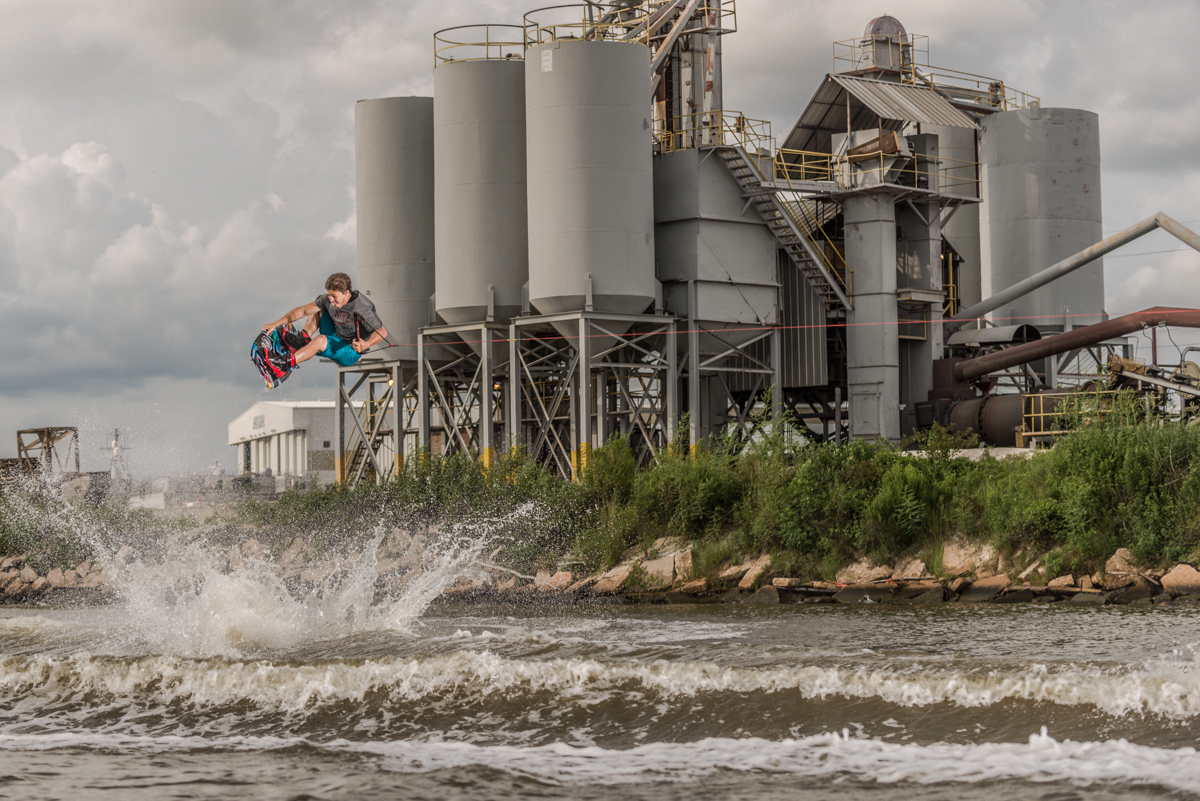 Did Ft. Lauderdale give you a decent home base to start training? It's nice to grow up in Ft. Lauderdale, being able to travel up to Orlando, which is the Mecca of wakeboarding because of all the lakes. It was just an awesome place to grow up, because I was always active and having fun. I had a great coach there too.
What's your favorite Ft. Lauderdale memory? I'm 21 now, but when I was 17, a filmer came into town because I knew I was getting close to a trick that hadn't been done before. I went out and tried 20 of these 1080 rotations and finally stuck one. I didn't believe I did it – I was the youngest person to do so and the first person to do a wake-to-wake 1080 without using a double up.
That's impressive, man. What about your least favorite memory? I broke my back training in Orlando. I had fractured my L5 vertebrae and I didn't even know it. It felt like a knife stabbed me anytime I sneezed or bent over wrong. I went to Ft. Lauderdale to see my doctor and he was the one that diagnosed me after some tests. If the break would have been a little worse I could have been paralyzed.
So they put you in therapy and a brace, right? Yeah. They had me wear a hard plastic brace for 6 months and the thing was so ugly that I tried to spray paint it. But afterwards I sat on my mom's white couch with it on and stained it.
Breaking your back and ruining your mom's couch must have given you a new perspective on life. What about wakeboarding – what has it given you a new perspective on and taught you? I get to grow up quick and travel on my own, but at the same time I can be a kid. I don't have to grow up like normal people and work at a desk and do all this paperwork. Wakeboarding pays the bills.
You've invented three tricks: a wake-to-wake 1080, a backside 1080 and a toeside backside 1080.When you look back on your wakeboarding career, what else do you want to have accomplished? I don't know if I'll ever be satisfied. I want to be the one to push it to the next level. That's kind of a cliché thing to say, but wakeboarding is so young. It's so moldable. I have so much fun, and when I'm 30, hopefully I'm still behind the scenes, helping the tour, making it better for the riders. Maybe making it one of the most legit action sports out there, you know? Fame and money are awesome but wakeboarding is what I really love. I want to see it grow just as much as I'm growing.
What about your downtime – what's your favorite place to spend time in Ft. Lauderdale? Definitely Downtown Los Olas. A good buddy of mine owns a bar called American Social with great food. I always eat there.
Give me a list of places you've left the safe confines of Ft. Lauderdale to visit. I just got back from Japan. I've also been to Australia, Spain, Russia and Panama.
What are your thoughts on the past 2013 season? Satisfied? Hungry? Man it was a hard year. I started off real well, really excited, then blew my right ear drum out. That took me out of the first couple of contests. I had to get back into the swing of things. Mid-season I was back and I rode well. I ended up in the top 10, which is pretty good for not competing in half the contests, but in 2014 I'm going for that podium finish.
What's the one thing you don't leave home without? I've had this blanket ever since I was little. I don't leave home without it. It's a small little blanket and it doesn't cover me anymore. My great grandma knitted it for me, and when I was younger it somehow got lost so my other grandma knitted me another one just like it. One time I lost it in a hotel and I freaked out. I didn't ride well in the contest knowing that it was lost.
Do you ever get tired of the road? It's hard to say I get tired of it, when I'm seeing so many cool places, but near the end of the season, when I'm sitting between two of the biggest people on the airplane, yeah I'm ready to get home.
You've spent so much time flying. Got a funny story for us?  Oh yea. I was in first class, flying somewhere, I can't remember. I was just listening to music and some woman was reaching for coffee from the stewardess and the woman dropped it straight on my pants. She freaked out and was saying 'please don't sue me, I'll give you anything". So she offered me 10,000 skymiles. I was like man I'll get coffee spilled on me every day if I can get that all the time.
Since you travel so much, what exactly do you call home? Ft. Lauderdale is always home, even though I live in Orlando. When I'm at a contest and doing clinics I want to go home. Orlando feels like a home away from home. I know I'm home there.