Who let the dogs out
By Jessica Tzikas
If you've ever been at the dog park and fantasized about drinking a cold beer or a glass of wine, you're going to want to check out BRK Republic. The tap house and dog park located in West Palm Beach was conceptualized by owner Lindsay Lipovich who wanted a space for patrons and dogs to socialize. The entire concept was inspired by her own dog, Winnie. Winnie has been with Lindsay from the start of her restaurant career.
BRK Republic is the first dog park bar in South Florida, but Lindsay is no stranger to the local food scene. She and her family own the popular Lilo's Streetfood and Bar in Lake Worth Beach. But when it came to BRK Republic, she wanted something different. After a few trials and errors with ensuring the space was right for not just patrons, but dogs as well, Lindsay and her staff have now successfully created the space she envisioned.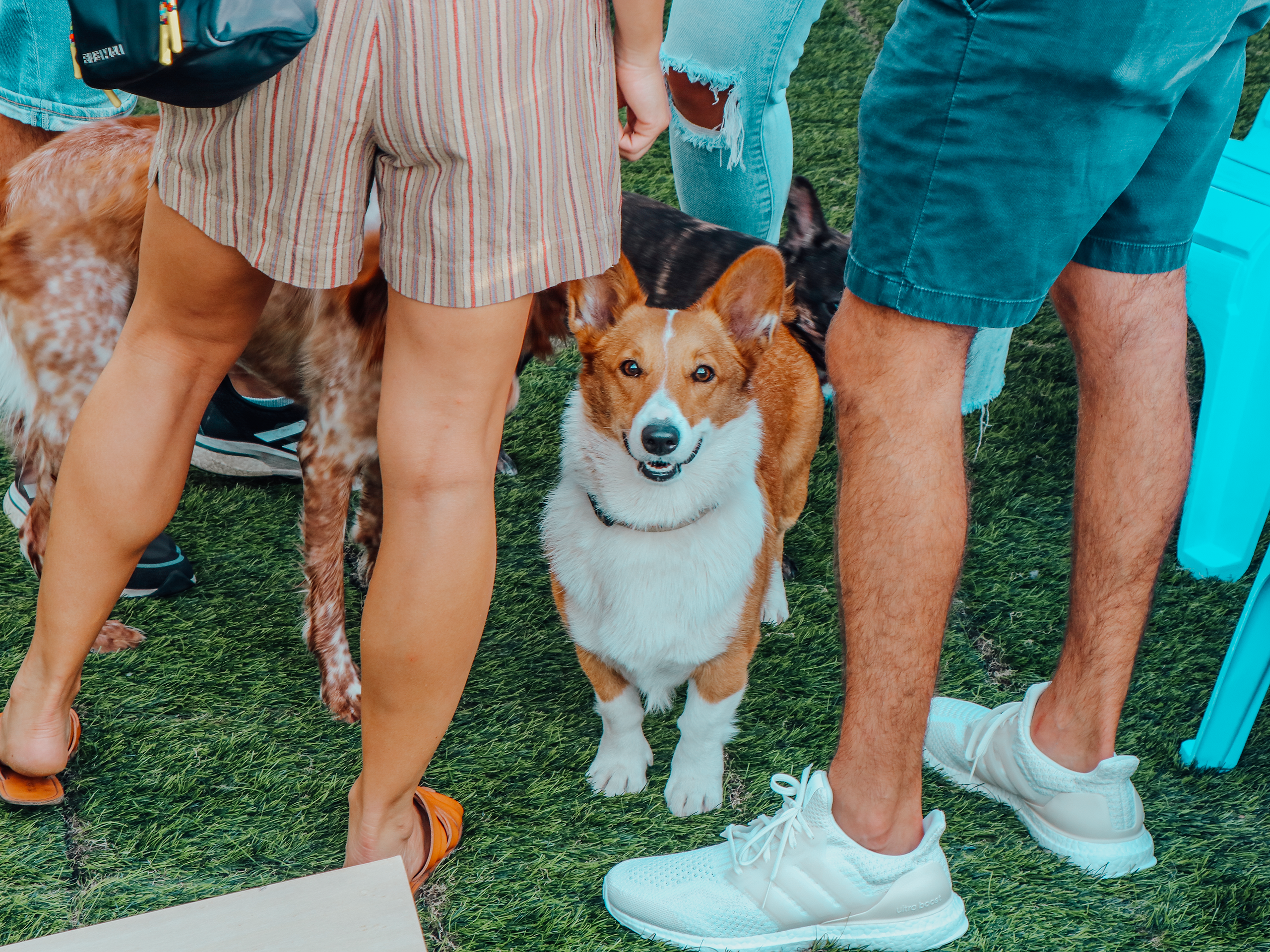 BRK Republic is open to the public (dog in tow or not). But, if you do want to bring your dog, you'll need to register them. This ensures that all dogs at the park are healthy, fixed and up to date on vaccines. Once there, your pup will enjoy a day at the park while you get to enjoy their large beer menu with draft options changing weekly. More of a wine drinker? The newest part of BRK Republic is their Wine Tasting Room. It features international and seasonal wines. Try them all in one sitting using their tasting taps if you're feeling adventurous. "This space is meant to be a place to gather and make connections with others while learning about wine," said Lindsay. "Our purpose is to create an alternative space for wine and dog lovers."
As we enter the new year, BRK Republic is working to improve their space even more. They are currently working on ways to incorporate more games for humans and family friendly activities. Also, they are expanding their BRK after Dark programming. Food-focused events are also on the docket as they have invested in a Lilo's Streetfood Truck.
BRK Republic has regular recurring specials. On Mondays, they offer $5 margaritas. On Wednesdays, they offer 40 percent off wine in the park and $10 for every $25 on a Wine Tasting Room Card. Thursdays is all you can drink drafts for $25 from 7 p.m. until they close. The weekend is all about brunch, with bottomless mimosas, aperol spritz and Bloody Marys. On the weekdays, they offer happy hour in the park. It's perfect for those hoping to get their dogs energy out after work. Whether you want a place both you and your dog can enjoy or just want to get your fill of puppy love while enjoying a local beer on tap, BRK Republic is the spot to be.
521 Clematis St, West Palm Beach
@brkrepublic