by Savannah Sheehan
Photos: Kelly Coulson
A burger a day keeps the doctor away? That isn't the most sound advice, but after indulging in a 'Tucker Duke' you'll hope that is how the saying goes. It isn't an everyday occurrence to walk into a restaurant in Niceville, Florida where the owner is Brian Cartenuto– two time winner of Cutthroat Kitchen. Named after Cartenuto's beloved dog, Tucker Duke, Tucker Duke's Lunchbox launched in 2011. Long time friend, John Cortes heard of Cartenuto's endeavor and on a personal trip to Tallahassee, went and visited the restaurant. Impressed and moved, Cortes inquired about bringing the concept to South Floridians. "Burgers and beers are an American staple, let's do it," Cortes exclaimed. Cartenuto, Cortes, and Cortes' business partner, Jay Oakes agreed to open a new location in Deerfield Beach, FL. Having owned previous sandwich shops in the South Florida area, Cortes was familiar with the local clientele, food trends, and breweries which he incorporated in creating a contemporary, fast-casual restaurant and tap room.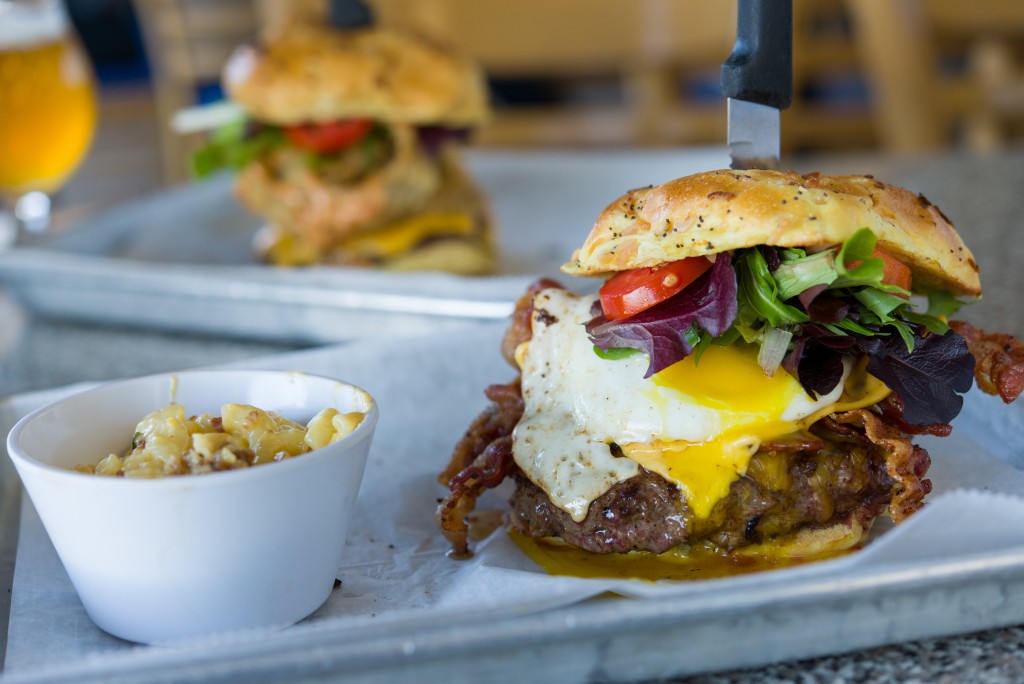 The original Tucker Duke's location started small. Cartenuto offered sandwiches in a space that accommodated 18 seats. Sandwiches did not draw customers in big numbers as anticipated. Located behind one of the many bustling McDonald's, Cartenuto decided he wanted to try his hand at the burger business. His burger would stand out by utilizing local, sustainable, and fresh ingredients. Thus the Tucker Duke was born, an eight oz proprietary blend topped with a plethora of fried onion rings, American cheese, tucker sauce (an ode to the country), lettuce, and tomato sandwiched between an onion challah "crunch bun".  The formula must have been perfect, hence the disclaimer on the menu which states, "We do NOT change the Tucker Duke Burger!" When Cortes and Oakes brought the goods down south they honored the same quality and construction Cartenuto created whilst defining the image Cortes had envisioned. During the first year of business, the Deerfield TD won Fan Favorite from Burger Beast, and then again won the tantamount title in 2015, along with Best Burger in Ft. Lauderdale area the same year.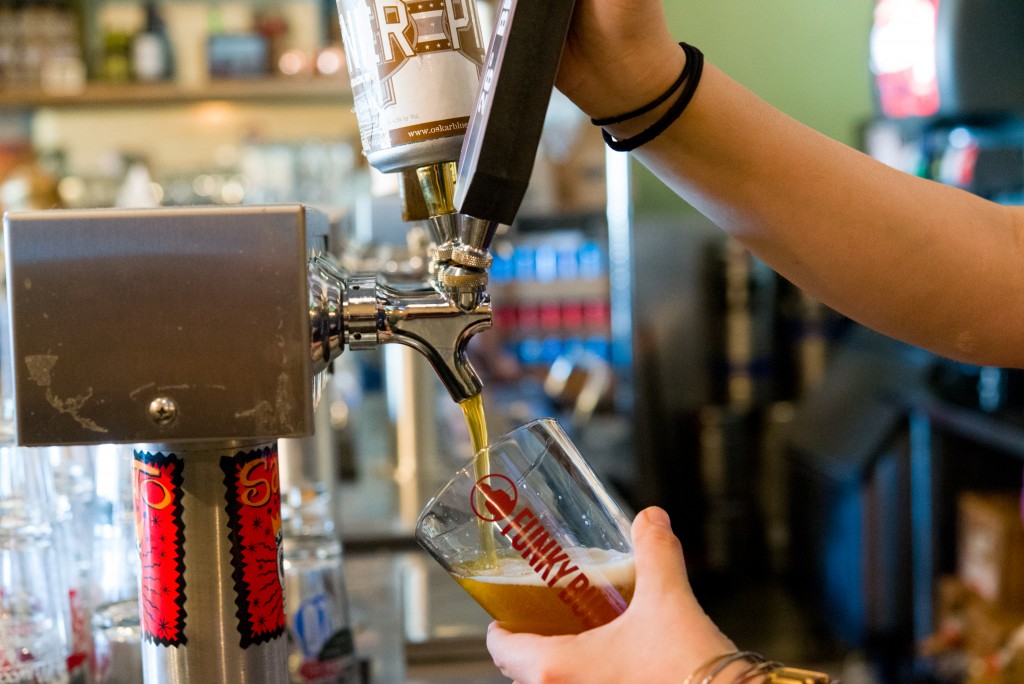 The Grand Opening of the Deerfield location took place in February, 2014. Although Cartenuto is the creator, the "culinary genius," Cortes and Oakes greatly influenced the ambience and essence Tucker Duke's embodies today. A mashup of what Cortes calls "A gastro pub meets an Irish pub." The interior design of industrial vs nature provides clientele with an urban environment uncommon to the area. The walls are made of wood and brick which are complimented by stainless steel countertops and wall decor. The bar outlines the left wall of the restaurant and wraps in front of the open kitchen where guests can glimpse into the heart of the operation.  Familiar with the local breweries and their growing popularity, Cortes and Oakes were ecstatic to pair their burgers with craft beer from breweries like Funky Buddha, Saltwater, Barrel of Monks, Due South, and Banging Banjo. Tucker Duke's offers 22 brews on tap, many of which are routinely changed. Continuing to diversify themselves from other "typical burger joints," Tucker Duke's participates in numerous food pairing events with a number of local breweries. Not only is the exposure beneficial to each party, it is a way to keep in touch with the local scene and scout new beers to offer in-house.
All three owners take pride in perpetuating a product with merit. Partner Jay Oakes shared, "We make sure we abide by freshness, that's our model." Upholding this model, all produce, meat, and other goods are delivered daily. Their produce is sourced from a vendor in Okeechobee, their meat is butchered down the street…literally a mile from their location, and the sensational "crunch buns" are baked at Noatello's — a family owned and operated business within five miles from Tucker Duke's. In utilizing quality food with no hidden additives or ambiguous ingredients, the customer is satiated on multiple fronts. The Deerfield restaurant's kitchen is headed by Chef Dominic Dodidata, whom Cortes states is "the Michael Jordan of the kitchen." On Cartenuto's quarterly visits, he and Dodidata work side by side, and Dodidata "pushes Brian to be more experimental and developmental," Cortes shares. Cartenuto's involvement keeps the restaurants in sync and original. Chef Dodidata constructed the winning burgers for the Burger Battle years 2014 and 2015, now available on the menu as sliders.
Through trial and error, experimentation, and shear food industry knowledge, the owners and Chefs of Tucker Duke's have established an extensive menu. Denoted on the menu as a 'fan favorite', the "Charlie White" kicks it backwoods style with bourbon pimento cheese, sautéed onions, spring mix, and tomato. To add to their never-ending creativity, they expanded the menu with "blue plates," sliders, and desserts. The blue plates offer an atypical dish to the commonly anticipated fast-casual setting. The "Colonel Sarah" consists of smoked beef brisket, onions, loaded mashed potatoes, and horseradish creme. Matched by its' antithesis—another fan favorite, the "Duce," has a foundation consisting of chickpea cakes accompanied by whipped feta, tomato sauce, radish, pickled vegetables, scallions, and cilantro. The fun-loving, distinctive adage of the namesake follows suit throughout the menu. Each item is named after a staff member's or close comrade's furry friend. What influenced this quirky theme? The answer is simple, "we are dog people," stated Cortes.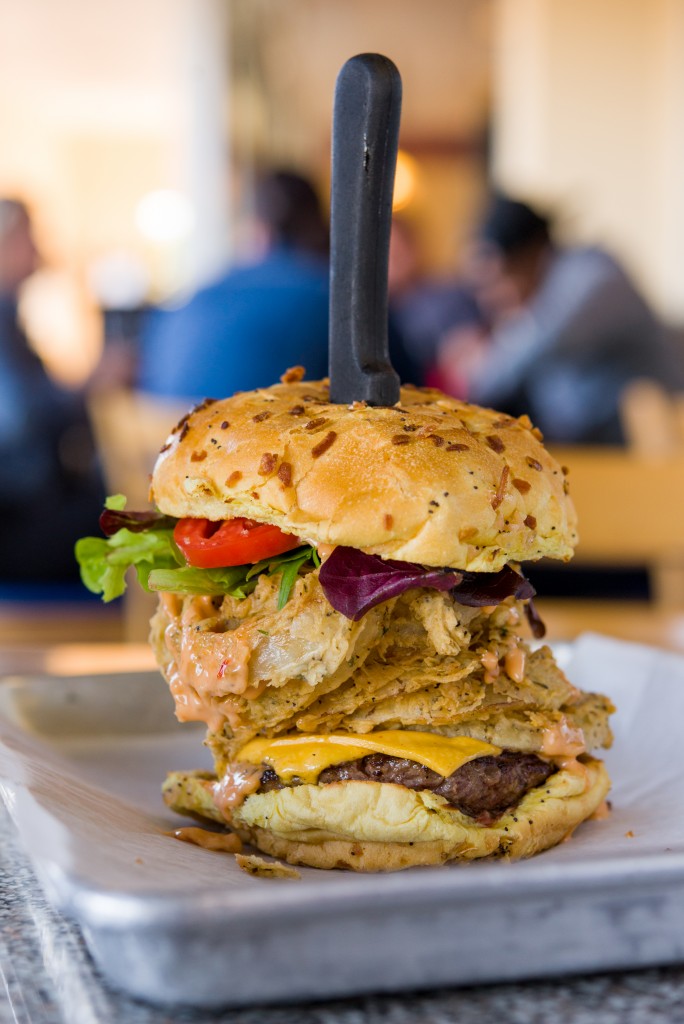 It isn't often that a quick-service restaurant could embody a culture, furthermore that it would offer entertainment as well as a simple eatery. Starting small, Cortes invited a few local bands to perform on location here-and-there; however, wanting to continue an in-house coalition with local artists, musicians and the general public, he later spoke to a close friend, Matt Kelly, and together established "Art Battles." During the summer, Tucker Duke's hosts a live Art exhibition and contest outside of their Deerfield Beach location. The Art Battles provide an inside glimpse into the subculture of South Floridian artists. Definitely a unique and multi-faceted way to dine. Occasionally Tucker Duke's will release a burger during a battle event which ups the ante for guests and employees.
Albeit Tucker Duke's has gained ample success in both territories, appetites are not yet satiated. Any day now, a new Tucker Duke's will be opening its doors for business in Boca Raton. Preserving the culture and principles implemented in the former restaurants, the new location will offer up the same beefy goodness, rich, plentiful brews, and inviting ambience east of the tracks.
Tucker Tuke's is NOW OPEN in Boca Raton! Pay them a visit at 1658 N Federal Hwy. Boca Raton, FL 33432