JM & The Sweets Finish Their First Album
by David Rolland
Photos by Ben Hicks
It has been two years in the making, but JM & The Sweets are finally putting the final mix on their debut EP. "It took the whole time we've been together to get these songs done," their frontman Josh Miles said. Over a long conversation, Miles expressed confidence it would be well worth the wait. "This is not like anything that has come out of South Florida in quite a while."
Miles was born in Dallas. When he was ten years old his family made the trek to Boca Raton, a move that shaped him musically. "People think everything in Florida is Disney, but there's authenticity here. I grew up with a varied musical pallet." He gave all the credit in the world to the public school education he received. "I was always in school choirs. It's where I learned how to make my voice my primary instrument."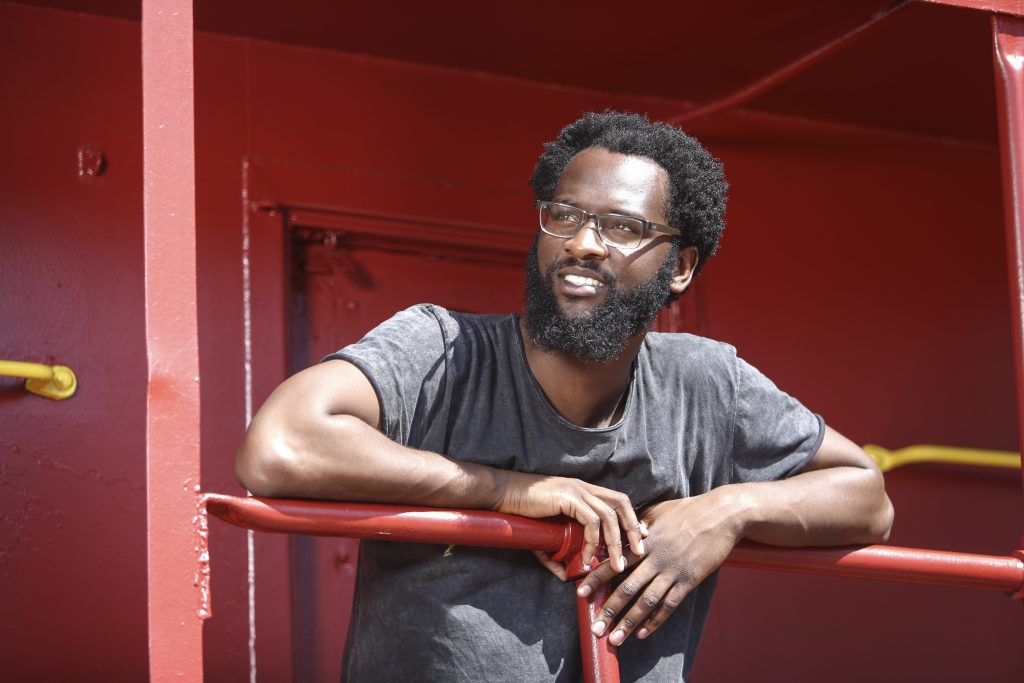 Miles received a scholarship to study vocal performance at The University of Mobile. At the Alabama school, he studied in classrooms from Monday to Thursday and on the weekends for eleven months out of the year he toured around the Southeast with Voices of Mobile. After spending some time auditioning for singing roles on Broadway and at theme parks, the now 23-year-old moved back to South Florida. After listening to the soul musician D'Angelo, Miles decided to change what path he was driving down. "D'Angelo's record Voodoo was my single biggest influence. It inspired me not to do musical theater anymore and instead try to pick up a guitar and write original songs."
After gigging around town and playing any open mic night that would have him, Miles began recruiting for his band. With Michael Perry on guitar, Jason Stander on drums, and Lorenzo Lindo on bass, the guys were able to bond over some of their favorite soul icons like James Brown and Otis Redding and also musical acts that aren't classified as soul, like the jam band Snarky Puppy.
All those influences, Miles hopes, will be evident to those that listen to the upcoming EP Sol Village. The title was a homage to where his parents are from, Haiti. While all of the EP's songs can be heard when they play live, two of the singles have already been released online. The first, "Save a Little Time" featured Chip Gardner on keyboard and was a funky plea to spend more time with someone special.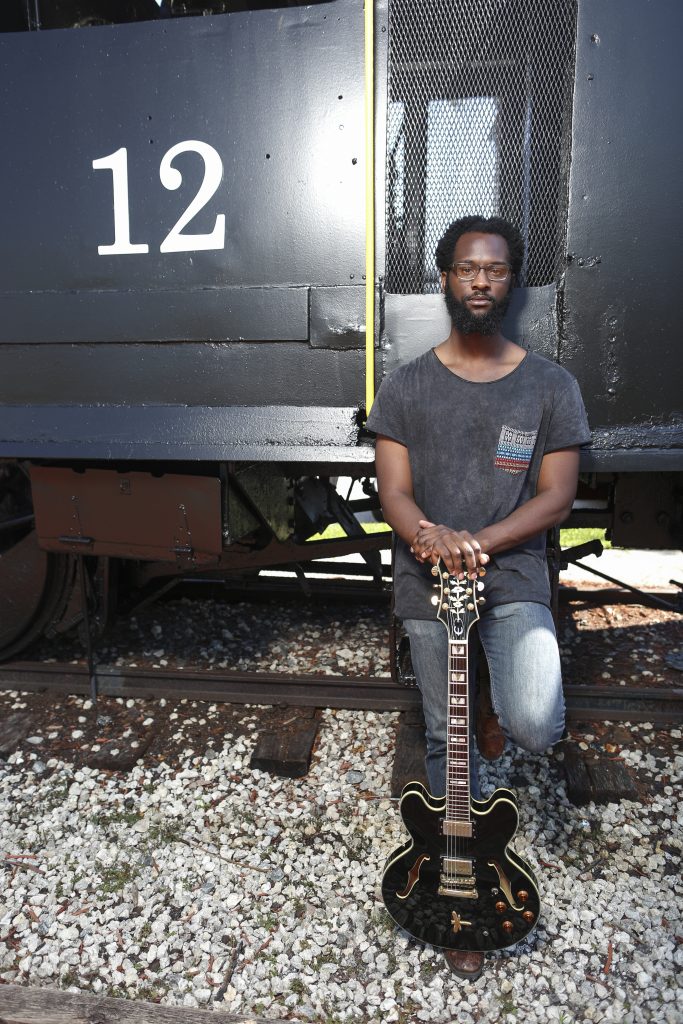 The second single came out at the end of last summer and has a slightly more outrageous theme. Its title is "Cosmic Apple Jam," which Miles said started out as a joke. "I was sitting with a friend. We always had our guitars out when we talked. We were talking about doing a song called 'Banana Jam'. Then it became 'Cosmic Apple Jam'. I tried to imagine what a song with that title would be about. It became a silly love song with the story of an astronaut looking for love in outer space and finding it." Miles said the song quickly became a crowd favorite whether they played The Funky Biscuit, Guanabana's, or The Funky Buddha.
While Miles is now working as a barback to pay the bills, he's also spending time establishing a production company, Stank, to promote concerts featuring live bands. His main passion though is working toward the day when JM & The Sweets can be his full time career. "We want to bring our brand of soul to everyone all over the country," he said confidently before adding with gusto. "We want to take it all over the world."
https://soundcloud.com/joshmiles_is/cosmic-apple-jam