Hard seltzer is here to stay.
By Nicole Danna
It's not just for summer. It's not just for millennials. It's not just for the calorie counters. And it's certainly not just for girls. Categorized within the flavored malt beverage category, hard seltzers are becoming a hot sector of the craft beverage market, and everyone is embracing them.
According to Nielsen, at the beginning of 2018, there were just 10 hard seltzer brands were on the market. That number rose to 26 brands by the beginning of 2019, and more than 65 as of June 2020.
Even more impressive: hard seltzer sales were up 500 percent from 2018 to 20U19 in the U.S., and its growth remains unphased despite disruptions brought on by COVID-19.
Which is why so many local brewers are now hopping on the hard seltzer bandwagon, including local brewer Fran Andrewlevich. What began as an experiment to create a one-off draft special has since become the fastest-growing sector of business for the longtime brewery owner.
With his new line of premium craft beverages, Twist Seltzer, Andrewlevich is getting creative. So far, the hard seltzer has appeared in a rainbow of flavors since the first keg tapped in early June. More than 20 in total, they range from dragon fruit and blood orange to prickly pear and mojito — and there's certainly more to come.
"This is definitely a trend that's not going anywhere," Andrewlevich said. "It's just like craft beer — when everyone got local, that's when it got better."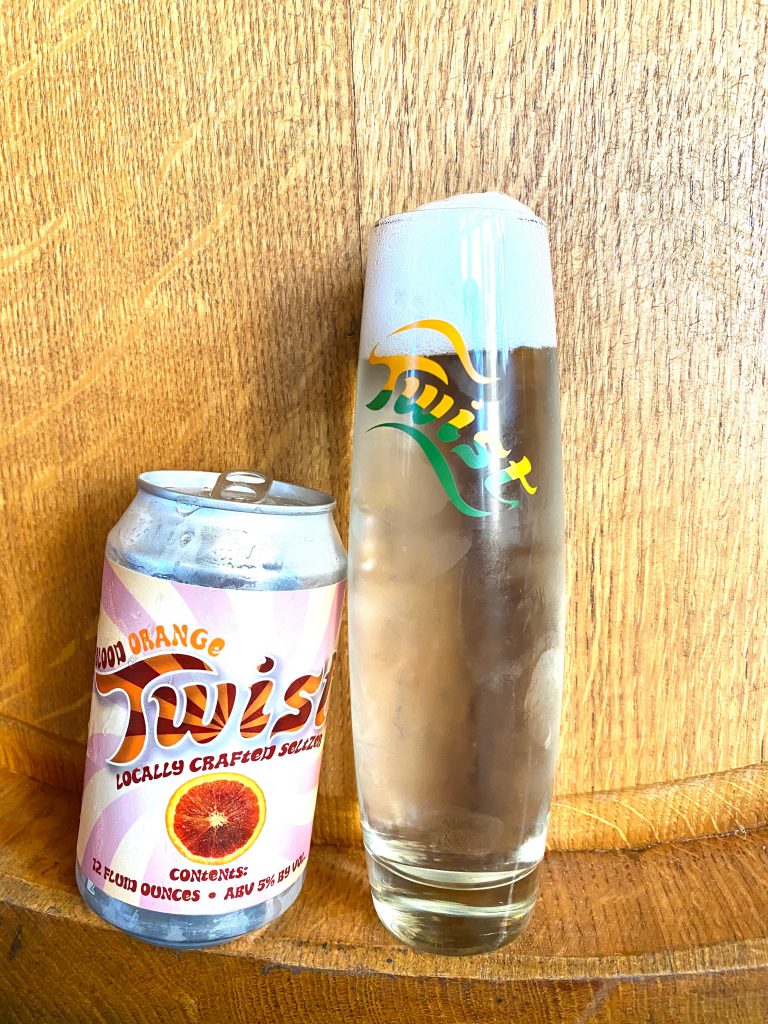 For now, Andrewlevich stands as the first — and only — brewer in Palm Beach County to can and distribute a local hard seltzer. The recipe, which took several months to hone, is a collaboration between himself and the head brewers at each of Andrewlevich's Palm Beach County-based breweries. 
Today, hard seltzer's core demographic — about 70% — is the millennial drinker. It's popular as an easy-drinking, low-calorie alternative to beer and wine. Likewise, with 100 calories and two grams of sugar per pint (and sitting at 5% ABV), North County Seltzer has become a new favorite among Andrewlevich's regular patrons.
"People love drinking them because they're less filling, low-calorie, and refreshing," Andrewlevich said. "Aside from being a locally-made, craft beverage, it's subtle, clean, and just plain delicious."
According to the brewer, hard seltzer isn't hard to make — it's just hard to make well. 
"We realized after a few batches there is an art to it, for sure," Andrewlevich said. "We give it the same care as we do all our craft liquid."
Brewed out of the Jupiter-based brewery, Twisted Trunk, the North County brand is now available at all three of Andrewlevich's breweries, including Tequesta Brewing and Steam Horse Brewery in West Palm Beach. You can also purchase Twist in cans to-go, or find it on tap at select restaurants across Palm Beach County.
North County Seltzer sets itself apart from big-name competitors with its own unique twist. While many hard seltzers can be cloying or bursting with artificial flavoring, North County is made with all-natural ingredients and extracts. Not too sweet, not too bitter, it strikes the balance with notes of sauvignon blanc and a hint of gooseberry. 
Moving forward, thirsty locals can try the most recent one-off flavor releases from North County Seltzer every Saturday when Twisted Trunk hosts its Saturday Super Smash. The brewery will host the monthly event where can sip $4 hard seltzer all day alongside food from Stage Kitchen & Bar next door.
"We get super creative with everything from muddled fruit to flavored syrups, and really just let our bartenders have fun," Andrewlevich said. "It's a celebration of seltzer, if you will."