Surfer Blood's Bassist By Day, Feminist Environmentalist Troubadour By Night
by David Rolland
Photos: Dustin Wright
A fifth generation Floridian, raised in a musical family whose father taught her guitar and whose mother quit her job to become a jazz singer, Lindsey Mills was out of college living in New York City when she had a couple epiphanies. "I was writing music as a solo artist and I kept thinking so much about The Everglades. It's so unique, it has been shrunk and disadvantaged by developers. I thought it was important to make reference to this place of wonder, this special place." Out of those concerns came her first solo album Ecotones which is coming out this March. It was four years in the making, much of the delay due to being busy because of her other epiphany.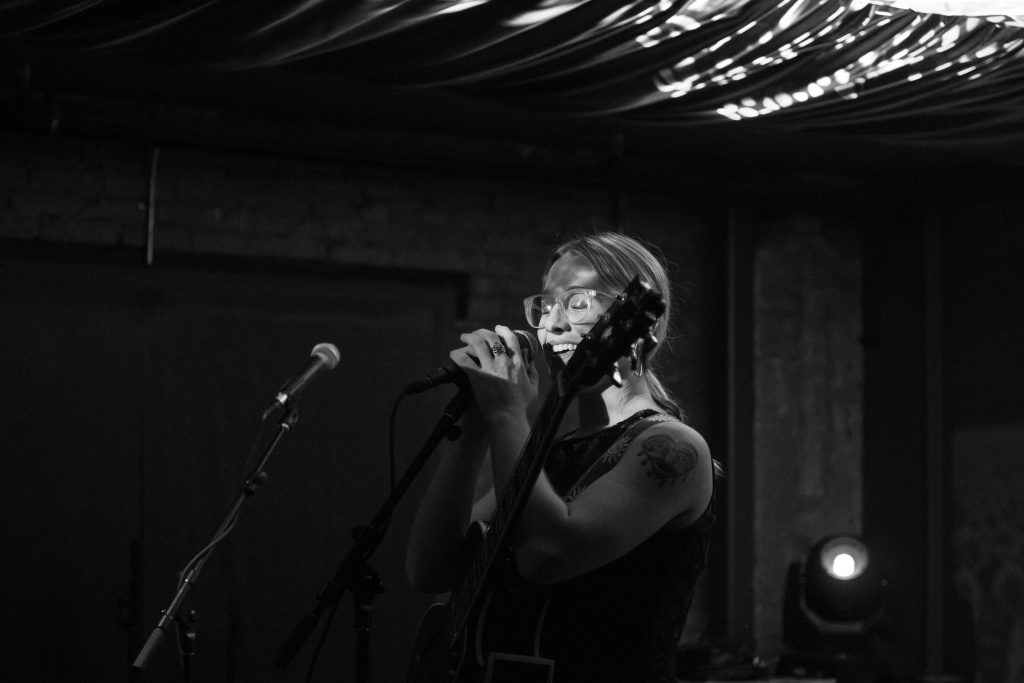 "I'd always played my own songs on guitar. I thought I can always play my own songs, I might be well served to play with others." In New York she hopped on the bass for a friend's band, an instrument she picked up fast. When she moved back to West Palm, that gave her an opportunity to join the biggest indie band in South Florida's history, Surfer Blood. "I knew (singer) John Paul Pitts since high school. I was in a band with his sister where we covered Pixies and Weezer songs. I joined in 2015. I had two weeks to learn thirty of their songs before we went on the road." That road has taken her to play in far flung countries from China to Brazil. But while with Surfer Blood, she is part of the process of arranging the music, the lyrics are out of her realm. So with this solo record she was able to express her twin passions, in environmentalism and feminism.
With the opening song "What Is a Weed" she said she was able to use metaphor to confront subjects some might find controversial if her words were more blunt. "Why is a plant where you don't want it wrong? We need to change the language we use in the way we moralize things. Weeds aren't good or bad, they just are. So yeah, it's a metaphor for women that we should be able to take whatever space we desire."
With that song along with the rest of Ecotones she saw Joni Mitchell as a major influence. "She's a legend, an utter genius. I love her love of her home of British Columbia. I love that she was a poet that was politically minded. She wrote the songs in her heart not caring whether it was embraced by the public. I love when other people love my songs, but that's not why I do it."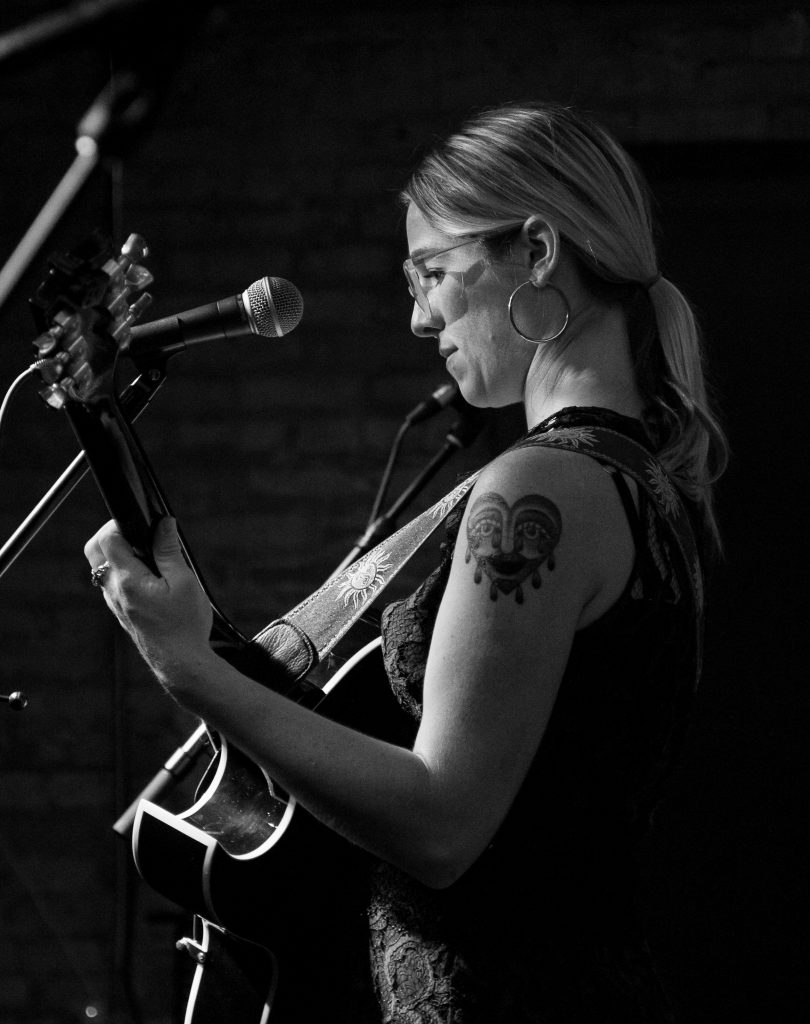 The new album is coming out on vinyl as the first release of her new label Salt Witch Records which she hopes could expand to spotlight other female musicians. "I want to have a platform for women artists to release music without the pressure of reaching other's standards." It's a continuation in a sense of a monthly ladies night she puts on at Voltaire called The Salon where she curates nights of female fronted acts.
So with plans to promote the album with tours taking her to The South by Southwest Festival in Austin, Texas, along with dates set for California and up and down the East Coast, Mills is also going to make sure she spends quality time back at the well where she found her inspiration. "I've definitely got to do some kayaking and do an extreme camping trip in The Everglades. With climate change and erosion I'm not sure how long we're going to have to enjoy this beautiful place."