Since Jamie Foy departed from his home in Deerfield Beach, he's racked up a host of sponsors and continued making a name for himself in the industry. Most notable was his jaw dropping appearance on Thrasher Magazine's King of The Road, which led him to pro status with the Deathwish team. Recently, we caught up with Jamie to see what's new.
Photos: Red Bull Content Pool
What was the hype like after King of The Road started airing?
People seemed to love it because it's just some of the craziest things you have to do on the road. Nothing better than skating and hijinks!
What was it like cruising with the Deathwish team?
It's the shit! All just good homies making great times happen.
Who was the craziest guy on King of the Road?
There was a good amount of time where we would run into the Enjoi team on the road and every time we did Jackson Pilz amazed me. He's a magician.
What was your favorite challenge?
Definitely the Muska day challenge. One of my favorite skaters and lots of grinding!
What went through your head when you first got pro status with the Deathwish team?
Just straight reworks haha. I didn't really think of anything other than 'is this real?'
When you got your signature pro deck, what came next? Did you sleep with it under your pillow?
Nahh haha, it kinda felt surreal so that board went in the closet for now.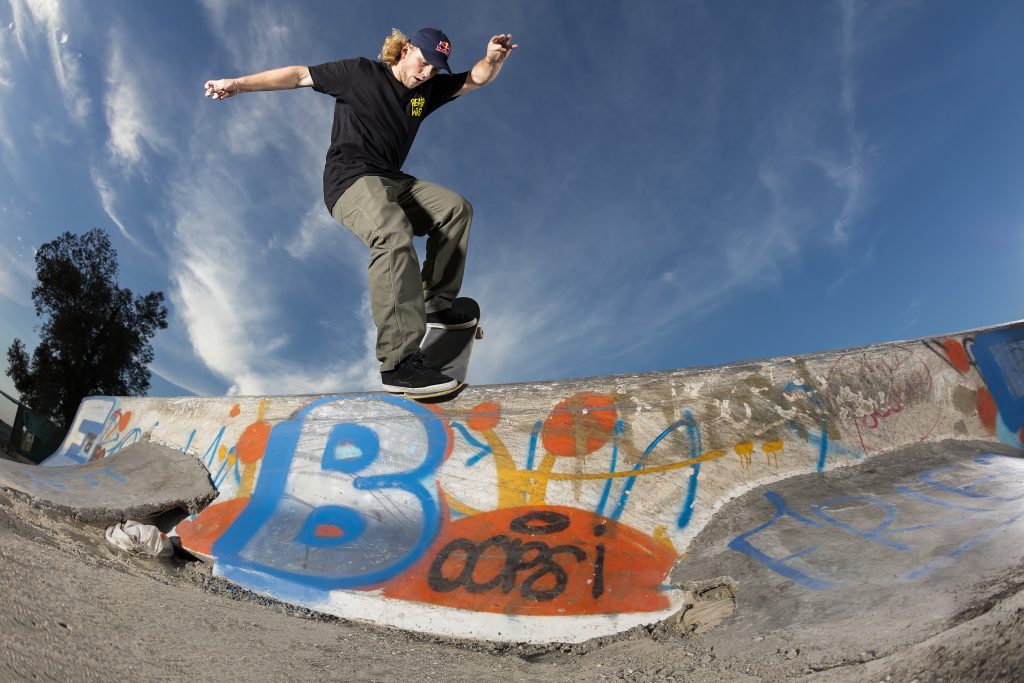 What was it like growing up skating in South Florida?
Hot and sweaty, but also I was always skating around good homies so it was always fun.
With all the obstacles of becoming a pro out of this area, were there times you thought you may not make it pro?
There was never really a time that I was just straight striving to be pro so not really. I've always just wanted to skate and see where it took me.
It's pretty common for skaters to head out West to make it in the industry. What do you think it will take for more South Florida skaters to make it pro without having to leave the area?
Just leave the area. I love Florida with all my heart but a lot of people get stuck there sadly. So you either need to move out to the industry or wish one day the industry will move to Florida.
What's your favorite skate spot back home?
RIP CityBank
What have been your most memorable rail tricks?
I'd say the frontside 5-0 and frontside nosegrind I did on the sunset 20 rail in my Welcome to Deathwish part.
Other than King Of The Road, what projects have you been working on recently
I've been working on a video with Ty Evans and some homies for about a year now and it'll be coming out soon. And also working on a Deathwish video that'll be up on Thrasher (Magazine) later this year.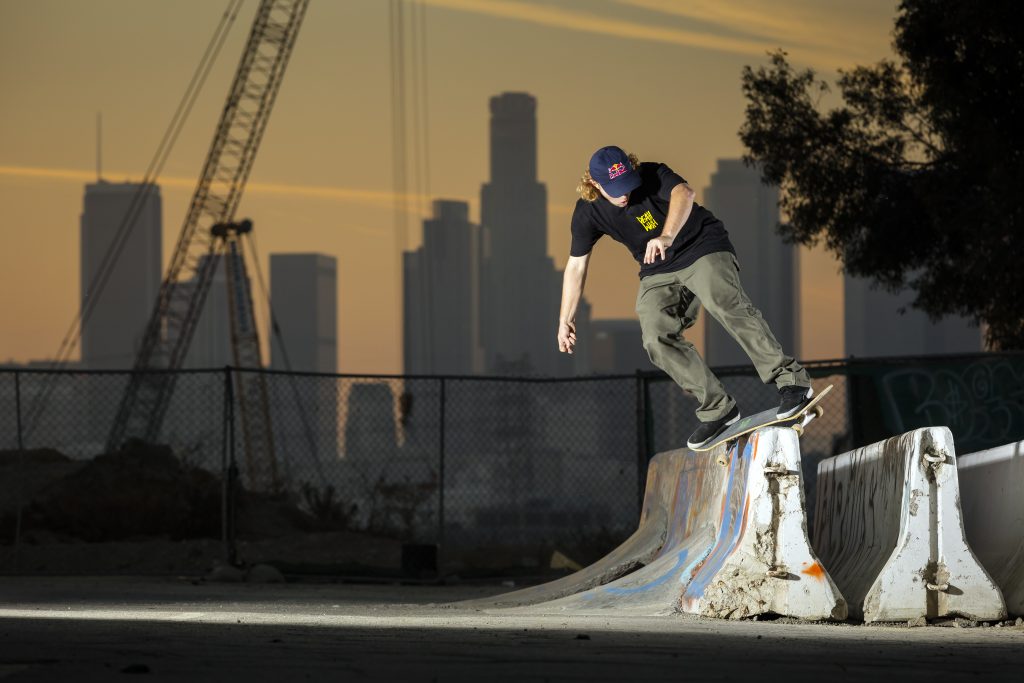 Who was your biggest skate influence growing up?
When I was super young, it was just all the older kids at the park because I never really paid attention to videos, but once I did it was people like Muska, Jamie Thomas, and Jeremy Wray.
How often do you make it back home to Deerfield?
Sadly, not too often. Since all I do is skate, I always find myself getting into the next thing and never have time to chill. Been trying to go back to just hang out for a while now.
Favorite food spots back home?
Publix, Zaxbys, and Flanigans.
Any specific goals for the near future?
Make it out of the country more!
Alex Sorgente, Zion Wright and yourself have all been making big moves lately. Who do you think is the next skater to bust onto the scene from South Florida?
Honestly that's pretty hard for me to call out. There's a lot of skaters making the move to come out to California now. And they're all so good. Shit, where I live right now in Long Beach I live with 6 homies all from Florida and they kill it, so I'd say just watch out for the Floridians!