Gettin' boozy with it
By Darien Davies
We all have it. It's the one bar, restaurant or dive bar where we flock to when we are in need of that delicious cocktail that makes everything just that much better. Whether it's Saturday night drinks, happy hour after a sh*t day at work, or a little midday pick-me-up, the daily grind is a little more fun with spirits thrown in the mix.
If you're on the hunt for a new favorite cocktail, here are some of the booziest spots in Delray Beach where you can get the most delicious nectar of the gods till your gullet's content.
Death or Glory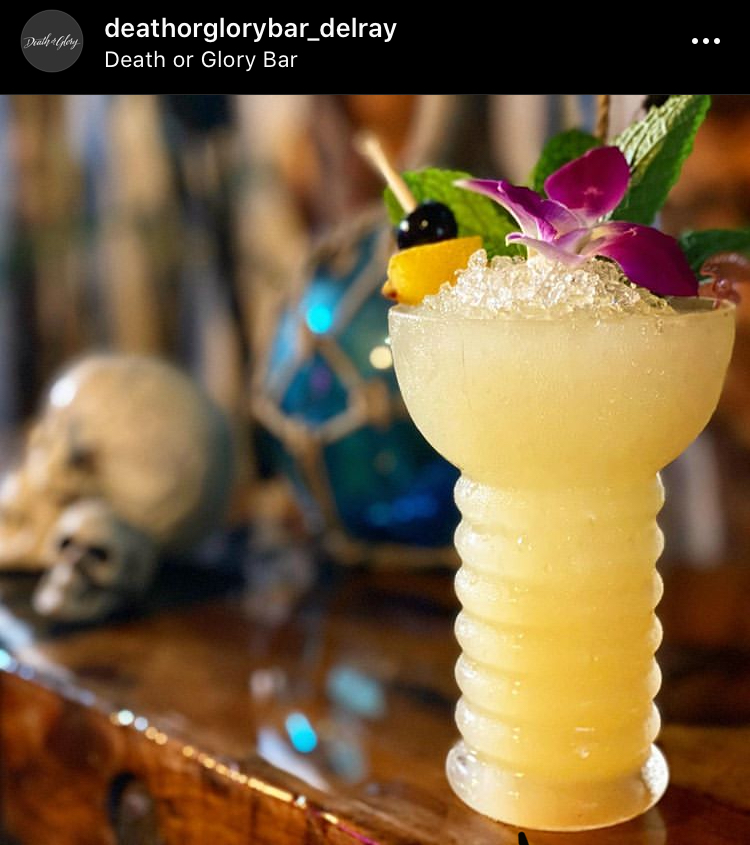 Uniqueness is its name and weirdness is its game. Death or Glory is pouring up its summer cocktail menu, which features tropical concoctions that put the Mai Tai in "my oh my, that drink is so damn delicious." The Jet Pilot (blended rum, grapefruit, falernum and cinnamon) will send you to Saturn (gin, passion fruit, lemon, falernum, orgeat and absinthe mist) so you can enjoy some Elusive Dreams (blended rum, pineapple, banana and cinnamon). Drink up, partner. They even serve the drinks in personal and sharing sizes, so cheers to twice the fun.
Brulé Bistro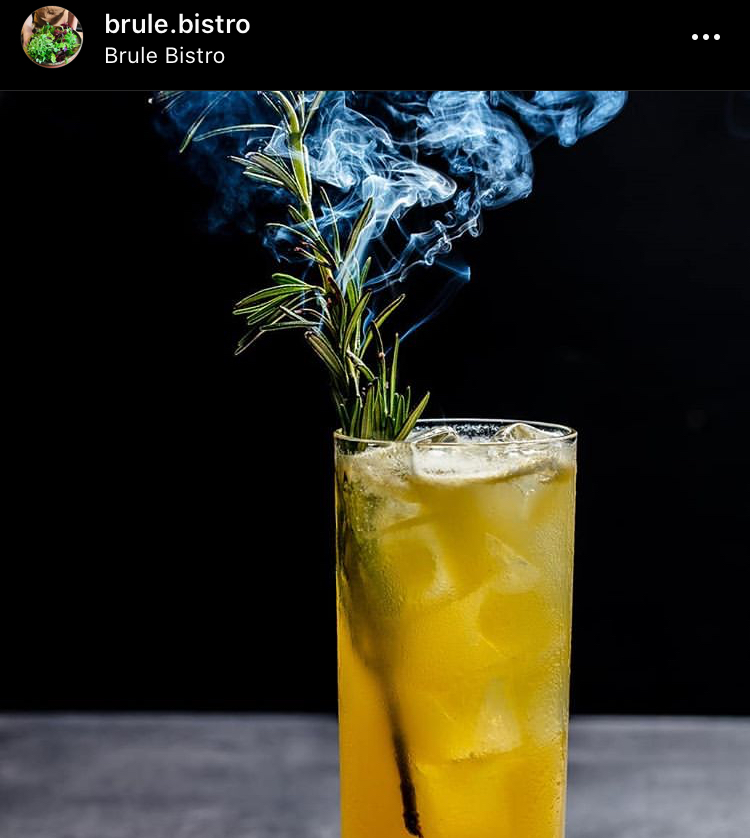 No joke, Brulé serves up the one drink in downtown Delray that tastes too good to be true. No amount of reordering and re-slurping will prove it wrong, trust me. The Lady Rules is made with rosemary-infused Tanqueray Gin, lemon, lavender and rosemary brulé, and it's the most delightful and refreshing cocktail that'll ever hit your lips. The bar is casual, the food is amazing, and the cocktail list—which features other go-to's like the Misunderstood Old Fashioned, Brulé Manhattan and The Blackberry Bulleit—is prime time for a grand time.
The O.G.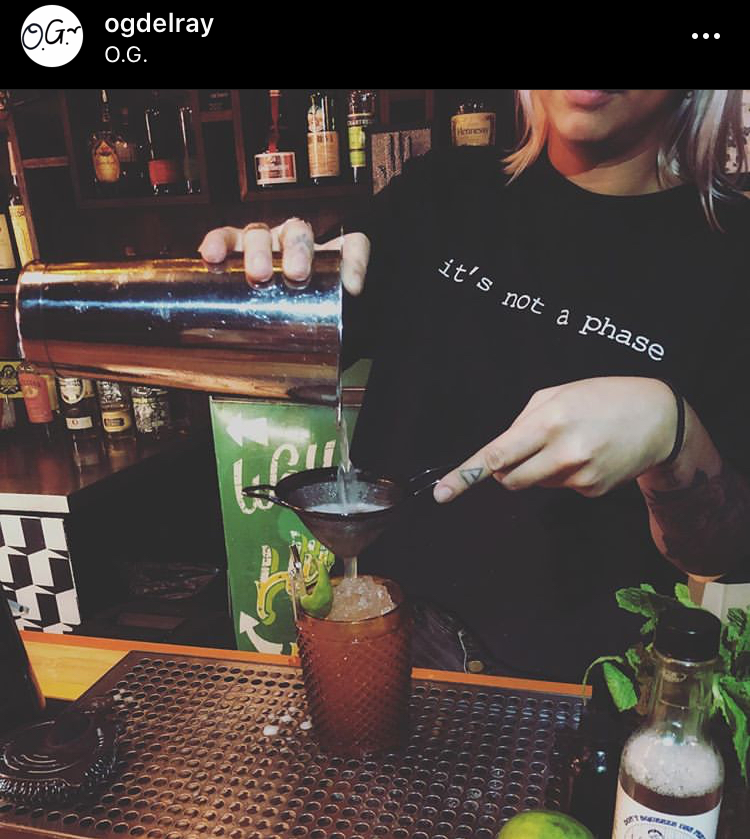 Funky drinks and funky vibes make The O.G. the perfect spot for getting lost so you can find yourself, at least in the pre-COVID world. When you can, head on over and take a seat at the bar, at the outdoor picnic tables or the comfy Married with Children-style sofa. Treat yourself to a frozen ICEE drink, a Space Wizard Sangria that screams of adult Capri Sun, or the Hillbilly Martini made with Wells Coffee Company's nitro cold brew coffee infused with whiskey, chili liqueur, Kahlúa and cinnamon syrup.
Park Tavern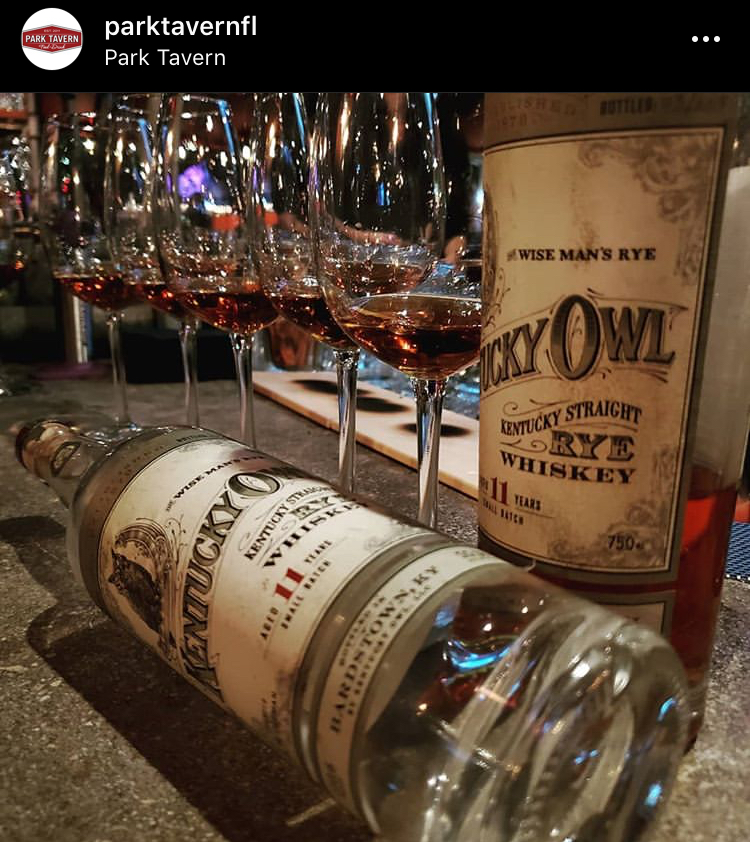 If dark liquor is your poison of choice, then Park Tavern is the only place your maps and Uber driver needs to know. It offers more bourbon and whiskey options than Total Wine and is eager to serve you a glass (or 17) in its comfortable bar with a view of all the Avenue happenings. Small batch, single barrel, cask strength, estate, reserve, 80- to 127.9-proof and varied by years, you're about to be treated to all the Kentucky Bourbon, Rye, American Whiskey and Japanese Whisky that you didn't know you wanted and deserved.
Pour & Famous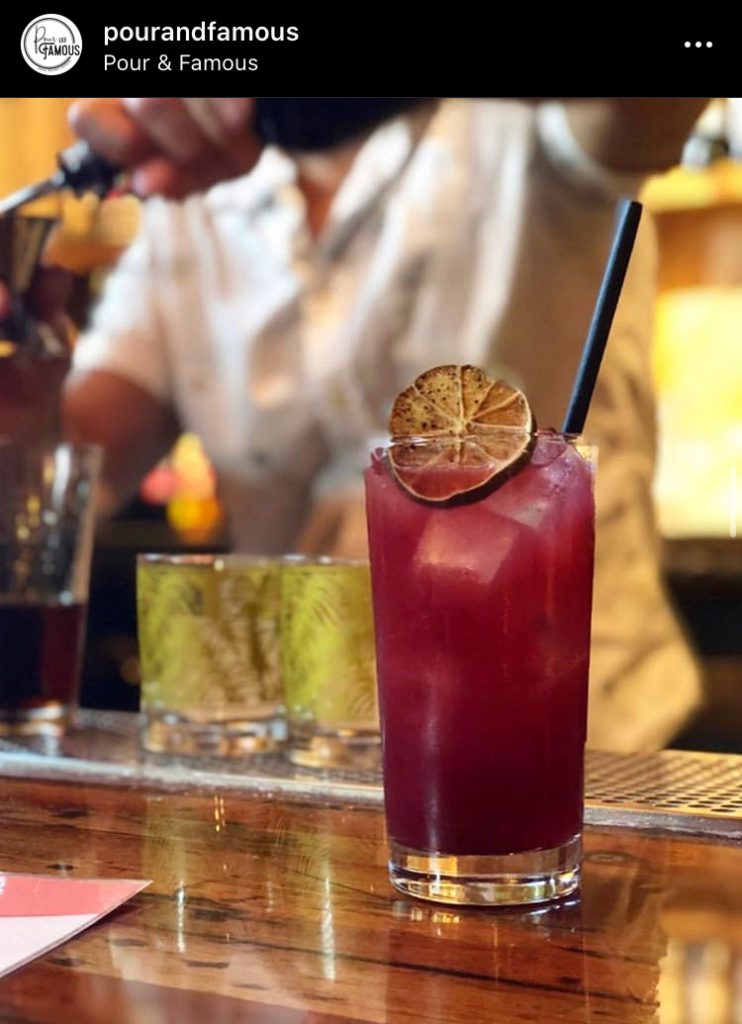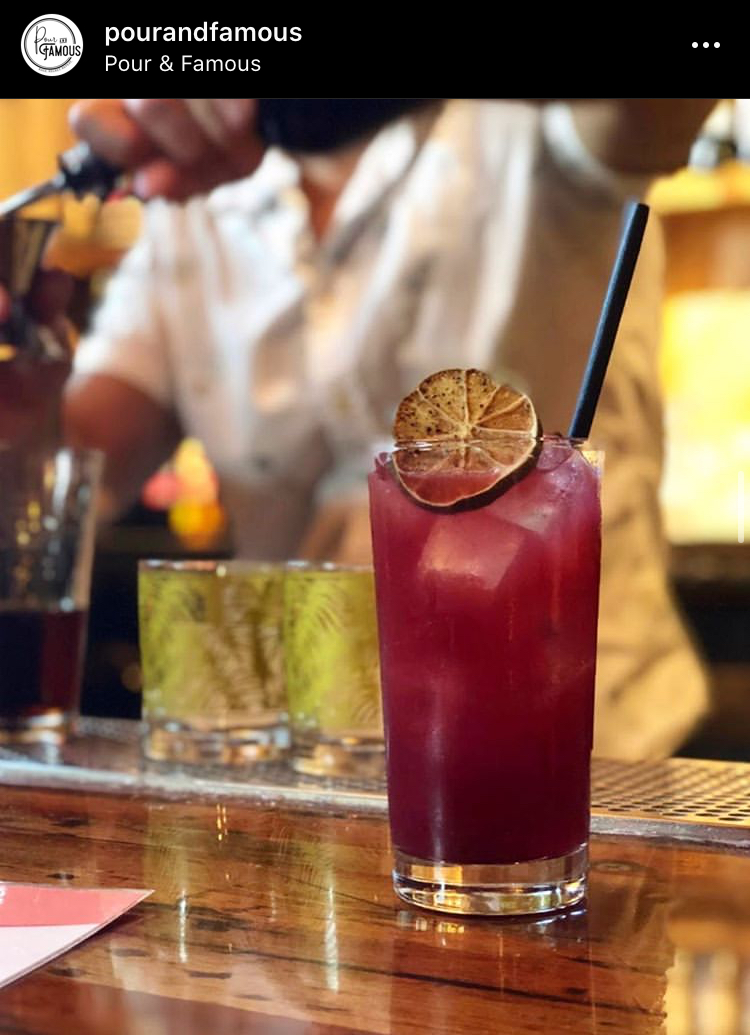 The good people behind Sweetwater invite you (once the pandemic is over) to imbibe at their cocktail dive bar and speakeasy, and enjoy all that is good in the world. The menu matches their laid back, retro space, and in addition to shots and snacks and canned beer, the fancy cocktails include Pootie Tang (vodka, guava tang and lime), Pillow Talk (grapefruit vodka, elderflower, Aperol and lime) and Duct Tape & Death Threats (tequila, chipotle sour, cacao and pina). Get weird, it's encouraged.
El Camino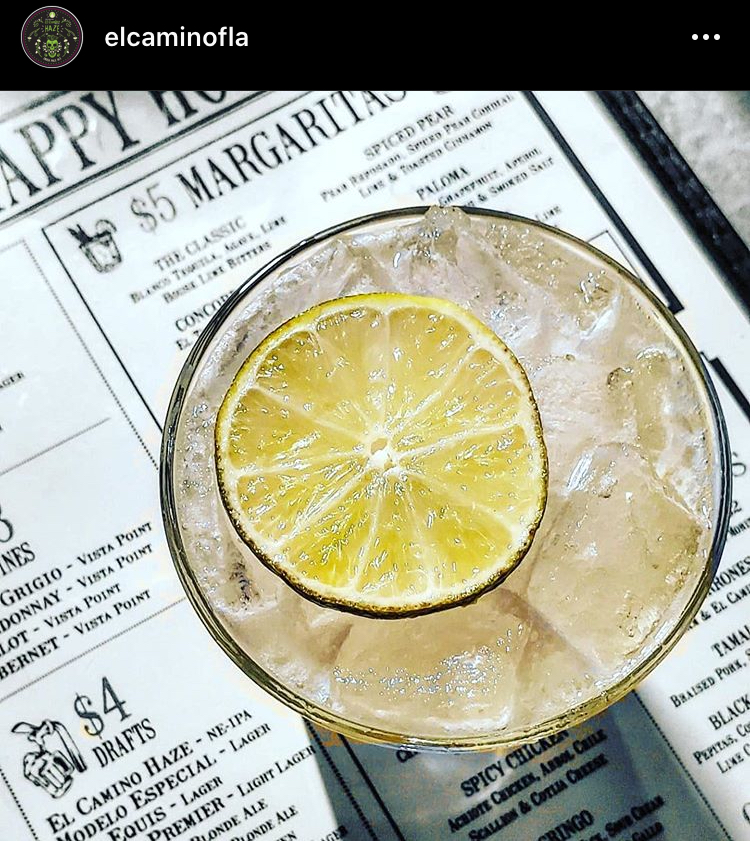 For the best margaritas in town, look no further than El Camino. They make everything in-house (including the chips and salsas that pair perfectly with their margs), which makes for exceptionally delicious and refreshing cocktails. Regardless if you go for The Classic, Kiwi-Mint, Watermelon-Jalapeño, Pineapple-Coconut, Spicy Avocado or Blood Orange, you are sure to come back for seconds (upon seconds).
Dada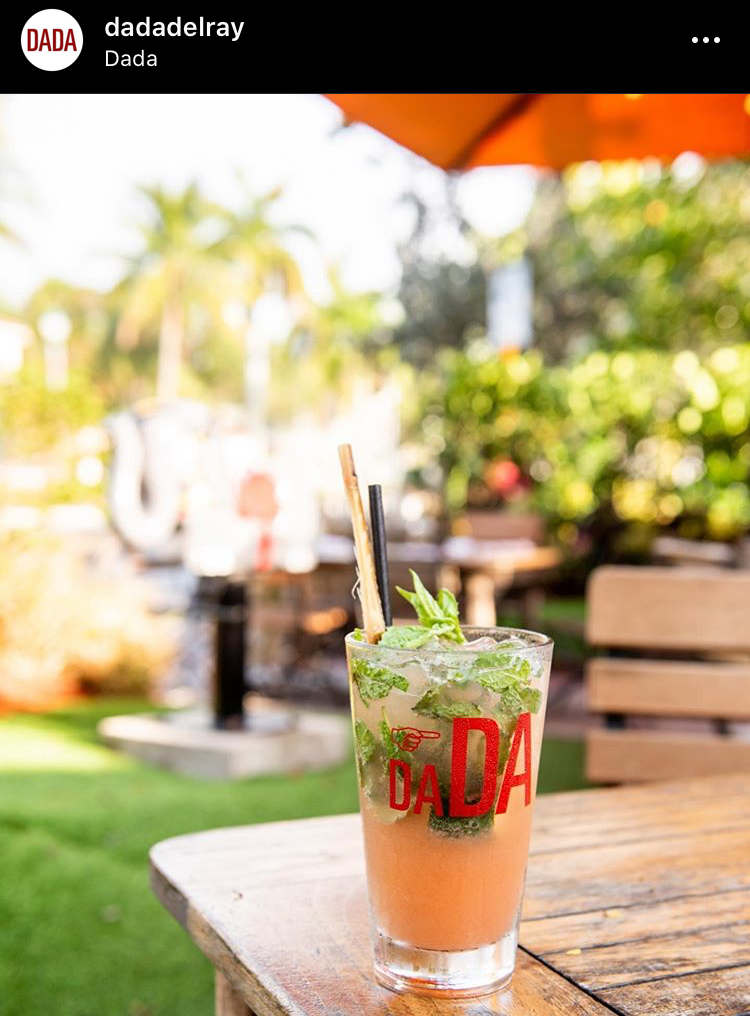 As famous as Dada is for its eclectic menu and unique setting, it is also famously known for its mojitos. Head over if you're in the mood for a cozy night out where you want to try all the possible mojito flavors underneath the rum sun, both belly and bottoms up. Take a sip of the Man-Go-A-Go-Go, Orange Crush, Pineapple Express, Razzmatazz or Blackberry. Your next move: the Coco Loco, Strawberry Basil, Limeade, Passion-ista or Gingers Have More Fun. They're so good you'll never forget 'em, but also so good that you won't ever remember your favorite.
So the next time you are in the mood to kick back a few cold ones, take a big fat gulp of some of the most notable cocktails in town, and cheers to anything and everything. Repeat as necessary.