A BBQ Above in Palm Beach Gardens
By Jessica Tzikas
NEVS Barbecue is a staple barbecue spot in Palm Beach Gardens. They serve brisket, pork, sausage and chicken, along with hearty sides like mac n' cheese, baked beans and chili. But, that's not the whole story. The man behind NEVS is Florida native, Tommy Nevill. His passion for cooking runs deep. For Tommy, barbecue brings back memories of his father cooking meat on the grill on Sunday afternoons. For his kids, it'll likely come to mean the same.
After graduating from college, Tommy brought that sense of home with him as he began a catering and tailgate business for the Dallas Cowboys. He spent his time in Texas trying every different type of barbecue there was. Evidently, this helped him hone in on certain aspects of it to create what is now NEVS Barbecue.
Well, his best comes in the form of authentic, created-from-scratch dishes made with the highest quality ingredients. "The quality of our food starts with great products," said Tommy. "Our brisket is seasoned with just salt and pepper; we want the meat to speak for itself." In addition to the brick-and-mortar, which is open Monday through Saturday until they run out of meat, Tommy also runs a robust catering arm of NEVS. "Catering is a huge aspect of the business; we can cater from 20-2000." NEVS Barbecue works with local charities and organizations in the community. In addition to simple business or family lunches, they also offer full catering services for weddings and corporate events.
Outside the Smoker
When he isn't on the grill, Tommy can be found in the kitchen leaning into his sweet tooth and baking desserts. "We make a fudge brownie that is my grandfather's recipe," he added. "It just melts in your mouth; I could eat it every day."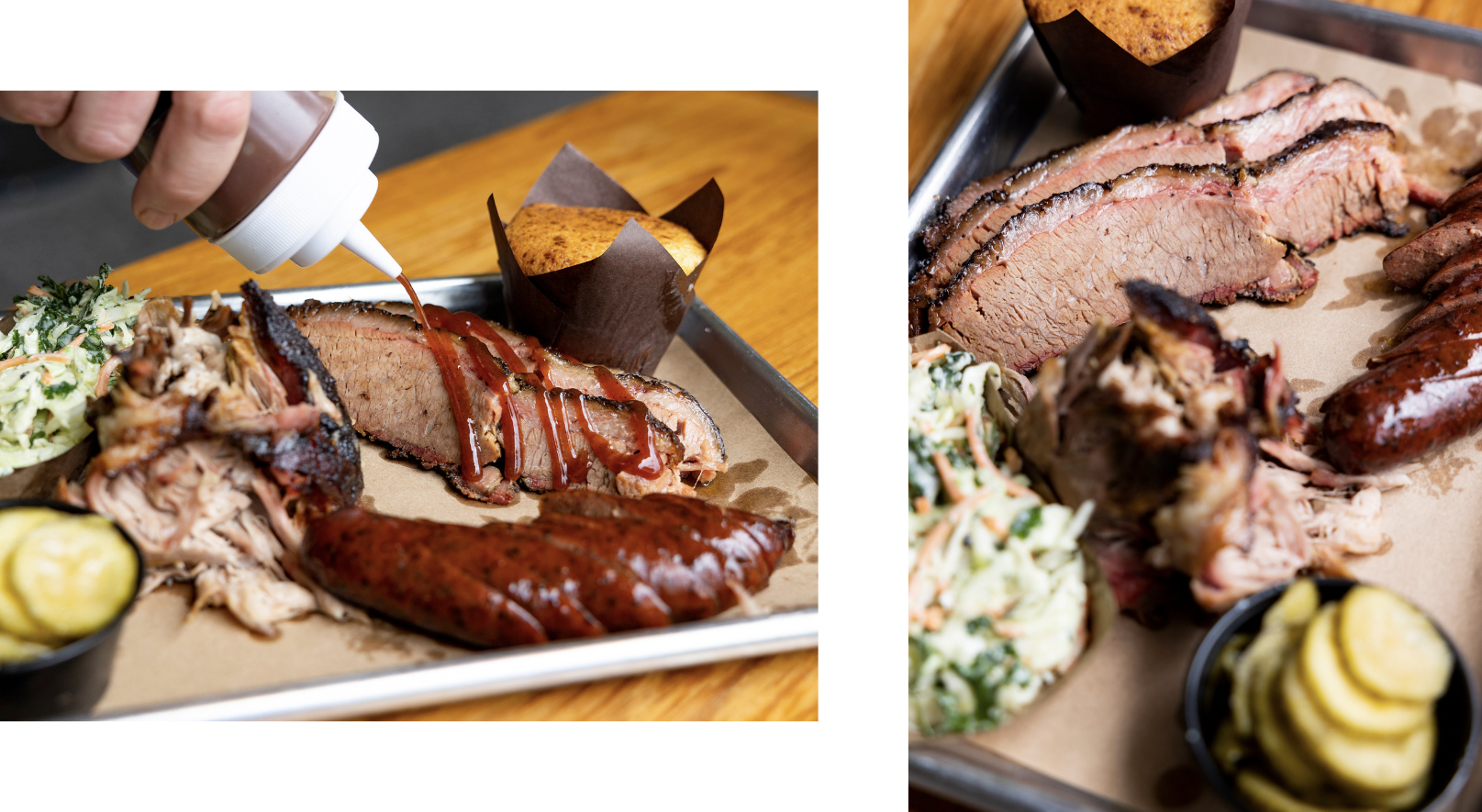 Tommy is also a family man and avid golf player — "I'm a great fourth if anyone reading this needs a spot filled," he joked. He spends his free time with his wife and two boys, the youngest of which joined their family just a week before NEVS officially opened. "I'm a passionate, driven entrepreneur and loving husband that couldn't be more grateful to the surrounding community for all the support over the last year getting to this point. I love what I do and want to share it with everyone."
9910 Alternate A1A Unit 709, PBG
@nevs_barbecue