Some Necessary Gear for this Summer's Heat
Preparing for the summer heat should be a full time job. Hopefully you've already got your car windows tinted. If not, you and your fishbowl are about to be scorching. Seriously though, it's probably time to invest in a nice beach umbrella and treat yourself to a new bikini. We're lucky enough to collaborate with local brands like Blueline Surf & Paddle Co. and Nomad Surf Shop, as well as up-and-coming brands like Solbello Shade to put together this guide of gear you may need this summer to take some of the guess work out of it.
Blueline Surf & Paddle Co. Gear
More than just a place to rent paddleboards and kayaks, Blueline is a reliable spot to equip yourself with everything you'll need to comfortably enjoy the summer. The items we are spotlighting are hats (both straw and flat top), towels, UV shirts and towels. The straw hat and towel are both adorned with local photographer Greg Panas' photos. The UV shirt will protect you for the sun while Blueline also donates part of the proceeds from purchases to the Jupiter Inlet Foundation. We'd recommend going in person to shop Blueline's gear. Maybe before or after taking their rental paddleboards for a spin.
997 N Hwy A1A, Jupiter
@bluelinesurf_paddleco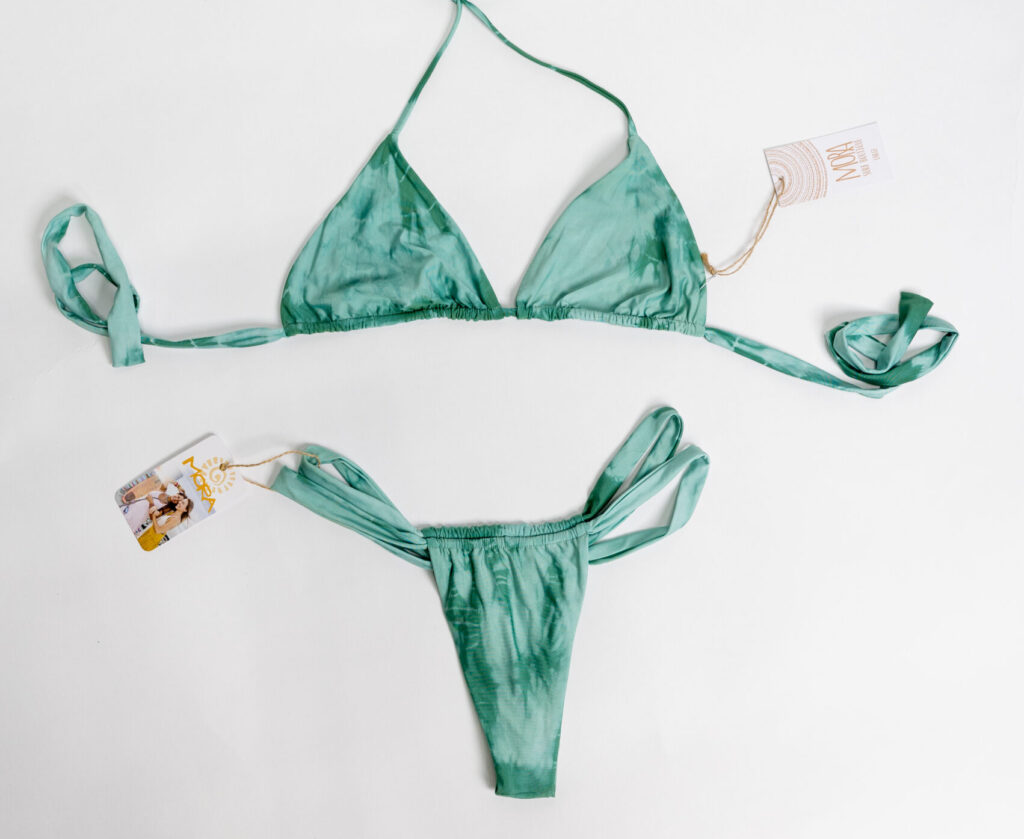 Mora Girls Gear
Mora Girls in Deerfield Beach is a collection of unique apparel with inspiration from its founders' travels. It still manages to embody the South Florida vibe with bright colors, beachy embellishments and bohemian flare. We're suggesting you treat yourself to a new bikini, which is obviously essential living here. Another essential item is a sundress. Whether you're throwing it on over a bikini after the beach or dressing it up for a night out, nothing beats the simplicity of a sundress in the summer. Lot's of Mora Girls' gear can be shopped on their website, which is great for finding your perfect piece.
1626 SE 3rd Ct, Deerfield Beach
@mora_girls
Hydro Flask Gear
We know you're not still using single-use water bottles. We know you'd never do that. We're going to plug some Hydro Flask bottles anyway — just in case. Another essential bit of gear this summer is a cooler. Whether for drinks or food, a small portable cooler will certainly come in handy when you can't be bothered to drag your Igloo all the way down the beach access steps. Shop Hydro Flask gear online or at local retailers like REI in Palm Beach Gardens.
Nomad Gear
Nomad is Old Florida materialized. They've been a cornerstone of our local surf shop industry since 1968. It's easy to ensure you're dressed to match PBC culture when you're shopping in a Mecca of it. They carry brands like Visla, Montce and Billabong, along with their own branded apparel. We're featuring staple pieces, because they're a staple. Check out the Montce bikini, solid and patterned boardshorts (with 4-way stretch), and some sun protection gear like hats and sunglasses. Visit Nomad in person to shop most of their gear. If you want to really go all out and embrace the lifestyle, Nomad Surf Shop also has a vacation rental listed on VRBO that perfectly encapsulates the local lifestyle.
4655 N Ocean Blvd, Boynton Beach
@nomadsurfshop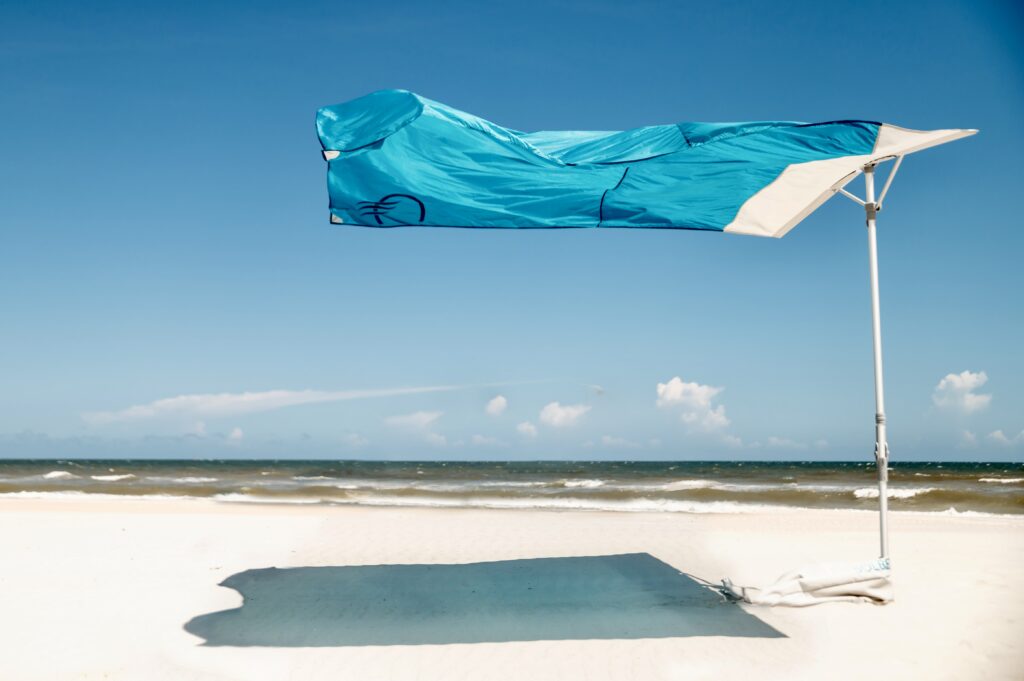 Solbello Gear
Have you ever been that person running and stumbling down the beach while your inside-out umbrella that was swept away by the wind tumbles away from you? It's not a fun experience. Even worse than the humiliation of chasing after a ping pong ball. Solbello Shade has taken the wind vs. umbrella conundrum and used their design to employ the wind, rather than fight it. Their umbrella design uses the wind to keep the shade suspended. Not windy one day? Don't worry, they thought of that too. You can learn more on their website.