We gave Palm Beach County bartenders four ingredients to whip up a stellar summer cocktail.
By Kayla Ziadie
One can only down so many hard seltzers and boxed wine at socially distant beach days before entirely swearing off (cheap) alcohol. Mind you, there's still one month of summer left, and the peak of hurricane season is only kicking into gear.
To quench our thirst, we challenged three of Palm Beach County's master mixologists at Sweetwater, Kapow and Death or Glory to craft a crisp cocktail perfect for summer. Each drink could only have four ingredients—citrus, tequila, sweetener, soda water—but they could add their own flair. It's the next best thing to Happy Hour sippin' at our favorite local watering holes.
Sweetwater: Sean Iglehart's Tokyo Two-Step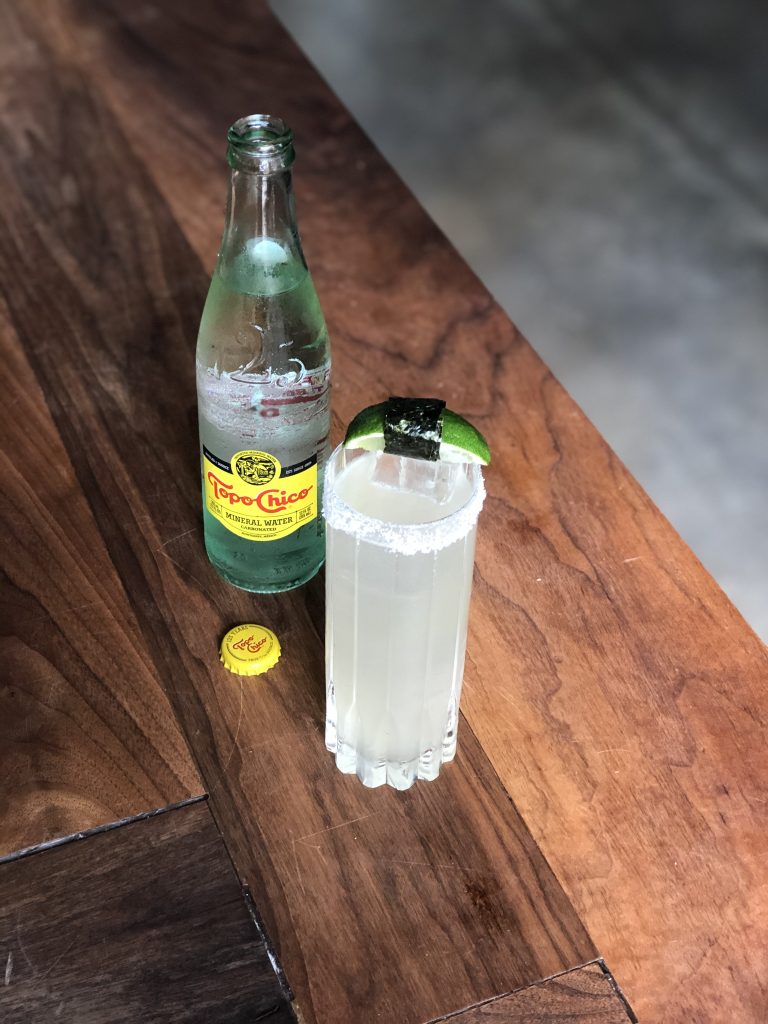 Ingredients:
2 ounces Reposado Tequila
3/4 ounces Yuzu juice (a hybrid of a sour Mandarin orange)
3/4 ounces Nori-infused Agave (or regular Agave)
Topo Chico Sparkling Water
Amabito No Moshio (Japanese seaweed salt)
Directions:
Combine all ingredients except Topo Chico and shake hard. Rim a Collins glass with Amabito No Moshio, and strain into the glass. Top with Topo Chico.
Kapow: Angela Dugan's Summertime Chiller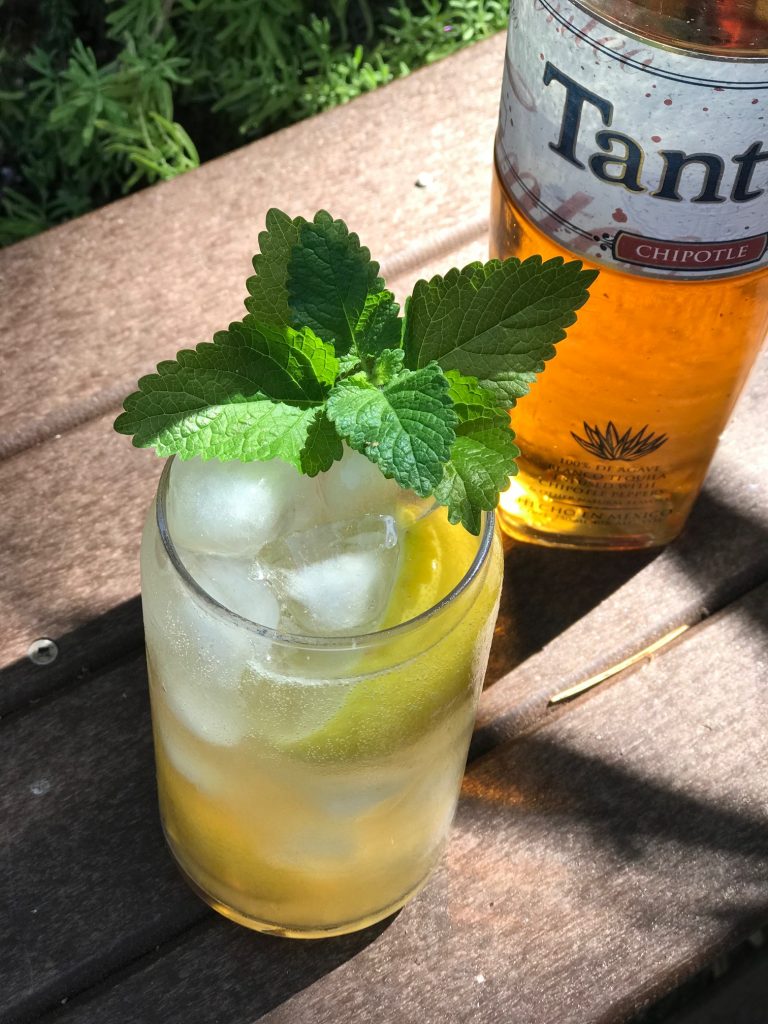 Ingredients:
1 1/2 ounces Tanteo Chipotle Tequila
1 ounce fresh-squeezed lemon juice
1 ounce Honey Simple
Club soda of choice
Directions:
Combine in a glass with ice, and give it a quick stir. Garnish with lemon balm or mint and serve. 
Directions for Honey Simple:
Combine one part honey and two parts water. Heat in a pot over medium heat until honey dissolves. Remove from heat and let cool. 
Death or Glory: Elissa Dunn's Lita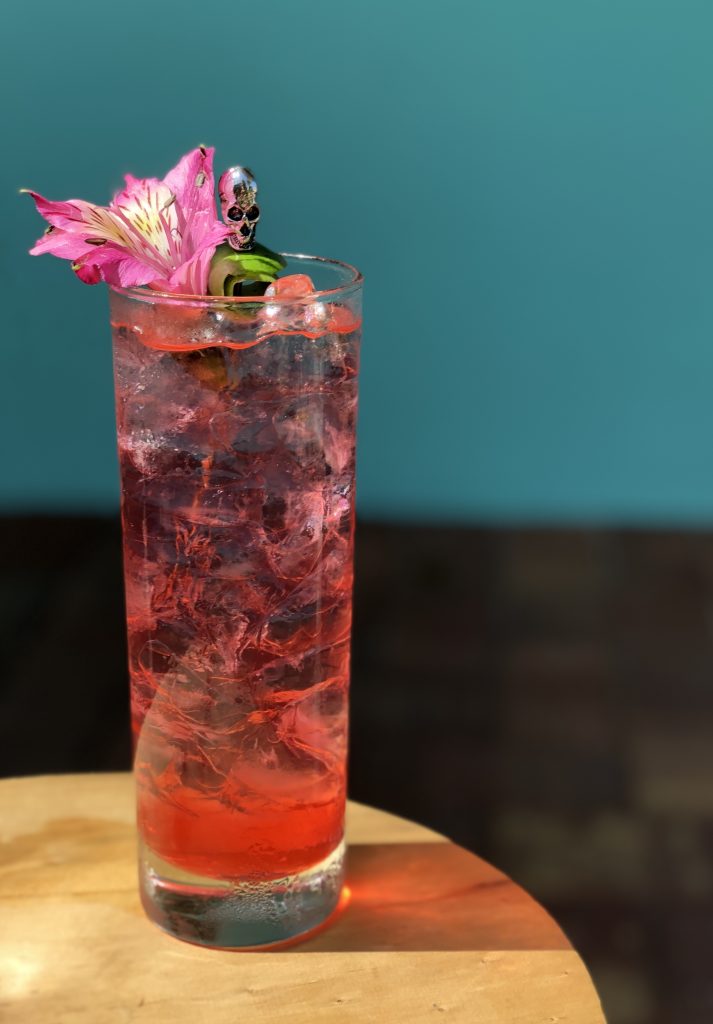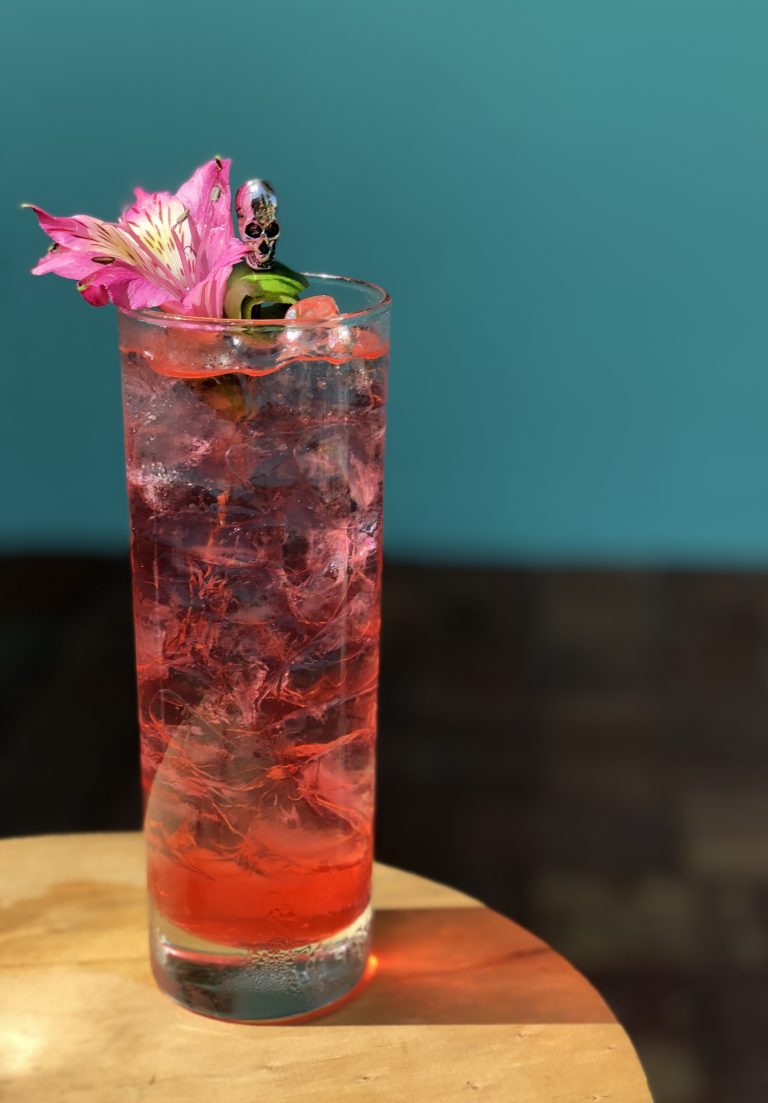 Ingredients:
1 ounce Pink Citrus 
1/2 ounce Agave 
2 ounces Blanco Tequila 
Soda water of choice
Directions:
Add all ingredients except the soda into tin, and shake with Kold Draft ice. Strain over fresh ice into a Collins glass and top with soda. Garnish with an orchid and a lime peel.
Ingredients for Pink Citrus:
1 liter of water
2.4 teaspoons dried hibiscus flowers
6 squeezed and halved lime husks
Citrus peels
Pineapple skin
10% Agave by weight
2.1 tablespoons Citric acid 
.7 tablespoons Malic acid 
Directions:
Add lime husks, citrus peels and pineapple skin to a heat-proof container. 

Bring one liter of water to simmer, then add hibiscus flowers and let simmer for five minutes. 

Pour hibiscus tea over fruit; let sit for five minutes. 

Strain and measure volume. 

Add Agave (10% of yield) and acids. 

Let cool before adding to a drink.